Ashton Kutcher Celebrates Daughter's Birthday At Disneyland Following Demi's Bombshell Accusations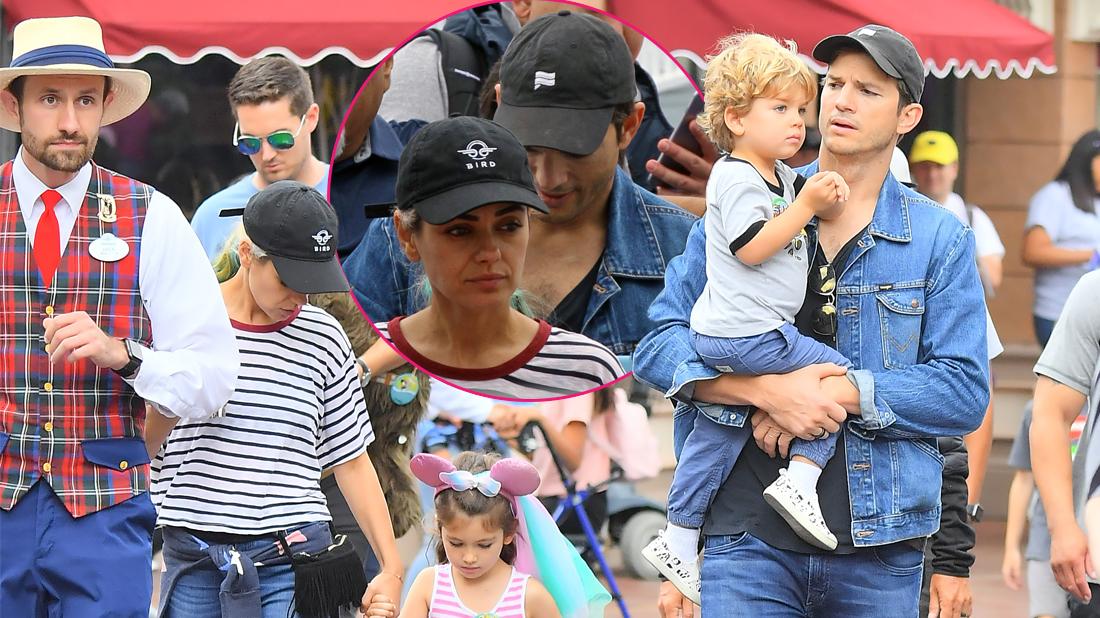 Ashton Kutcher is putting aside accusations from his past to focus on what matters most: his family.
The 41 year old actor and his family ventured to Anaheim, California on Saturday in celebration of his daughter's 4th birthday.
As ET reported, Kutcher, his wife Mila Kunis and their two kids Wyatt and Dimitri, 2, "were in good spirits and having a great day" as they kept themselves busy at the happiest place on earth.
Article continues below advertisement
The family was spotted with a guide as they walked in and out of the Great Moments With Mr. Lincoln show ten minutes later. Kunis allegedly expressed how much her children loved the show as they exited the theater.
The parents also their kids to the arcade, bought them lollipops, greeted a few fans along and made time to fit in some pictures.
In a selfie of he and Kunis, 36, the couple, both wearing black caps, were all smiles, as the view of castles made the perfect background to their photo.
"Magical weekend @disneyland An imagination tinderbox. That Walt guy had a vision," read the post's caption.
Readers know a smile was far the reaction the That 70s Star may have had following his ex's bombshell accusations about him in her book, "Inside Out."
As Radar reported, Kutcher's former flame Demi Moore alleged that he cheated on her multiple times, but admitted that their previous threesomes may have led to his infidelities.
"Because we had brought a third party into our relationship, Ashton said, that blurred the lines and, to some extent, justified what he'd done," Moore, 56, wrote in her memoir.
The actor also encouraged her to end two decades of sobriety for a beer.
Following the release of her book, the father of two wrote a cryptic tweet that may have been a clapback to the claims made against him. The tweet served as a replacement for some words he decided he would no longer share.
"I was about to push the button on a really snarky tweet. Then I saw my son, daughter, and wife and I deleted it. <3"
Check out the gallery for more.
Family Guy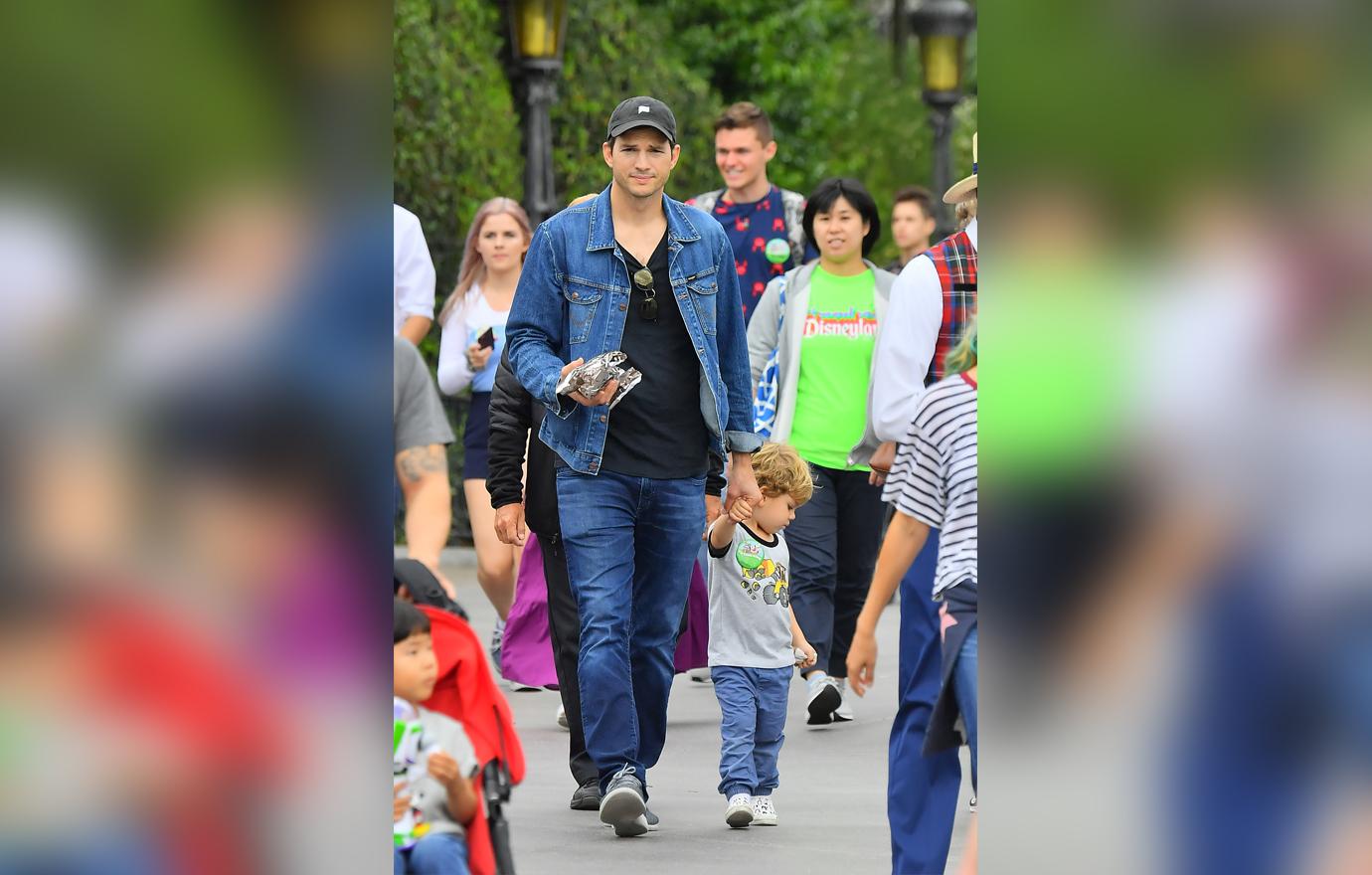 Ashton Kutcher was the epitome of a family man this weekend.
Article continues below advertisement
Birthday Fun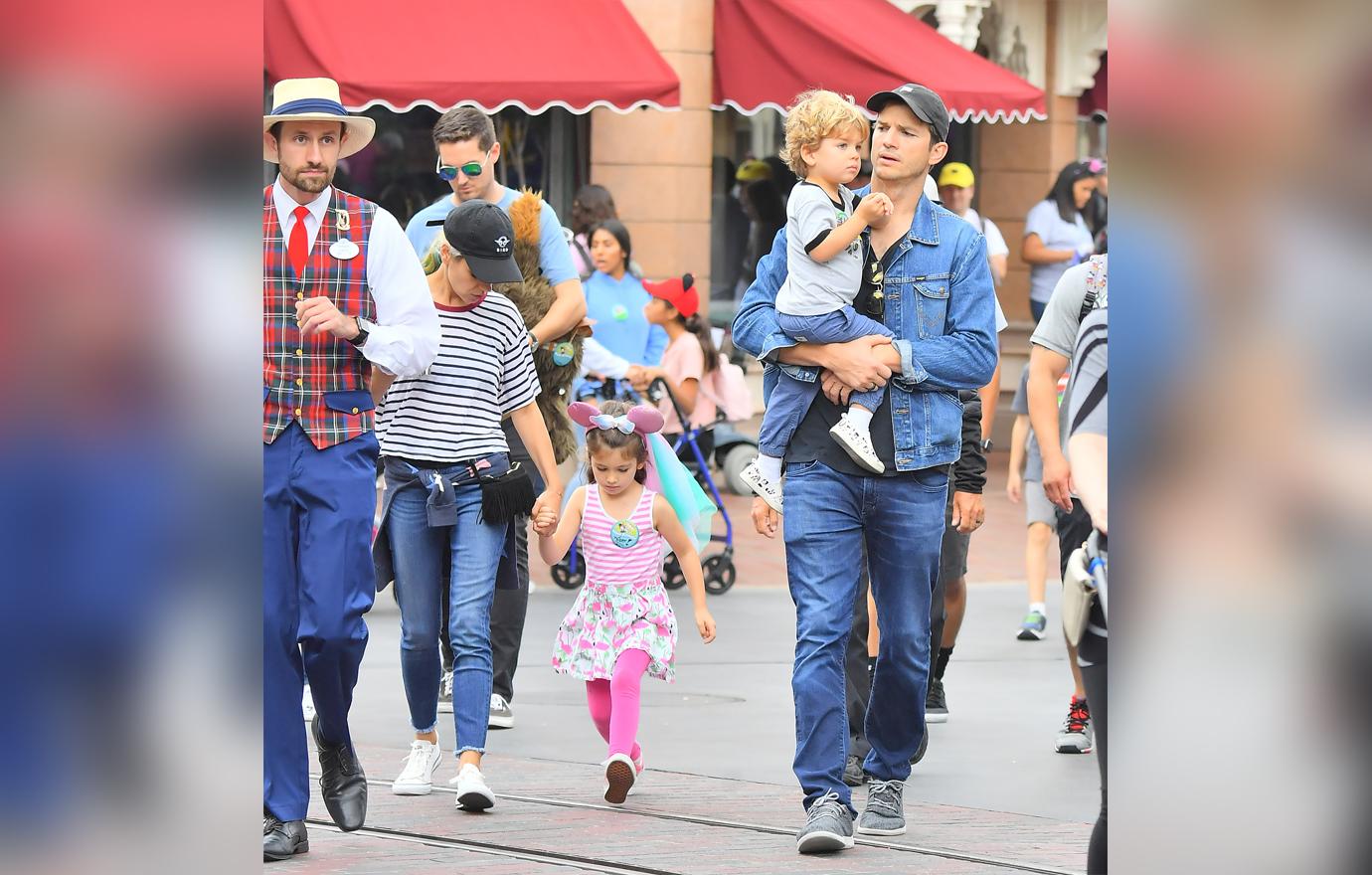 Cameras captured the actor as he celebrated his daughter's 4th birthday at Disneyland.
Article continues below advertisement
Say Cheese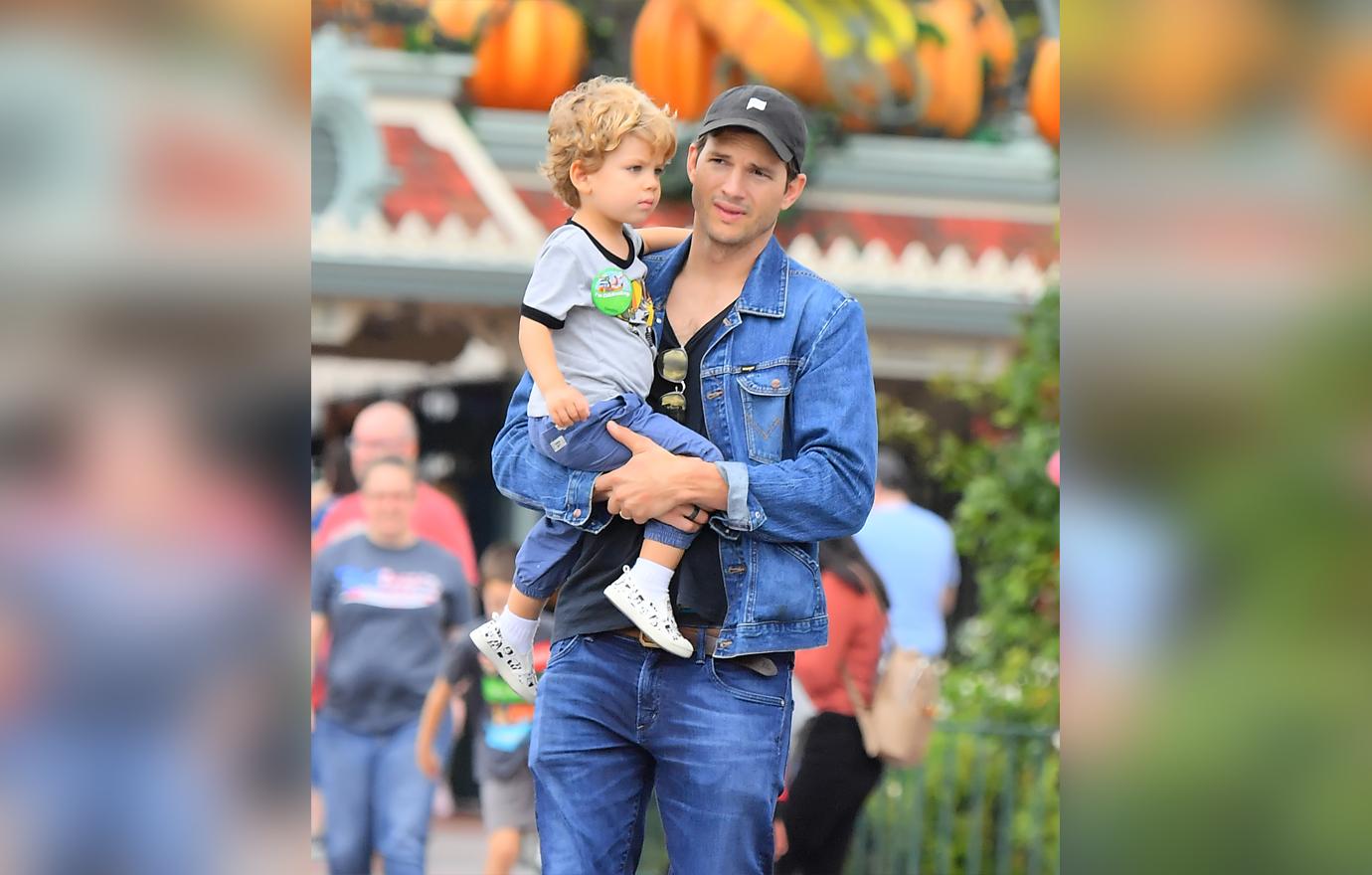 Ashton, his wife Mila Kunis and his children Wyatt and Dimitri documented their day as they posed for photos.
Article continues below advertisement
Fun Activities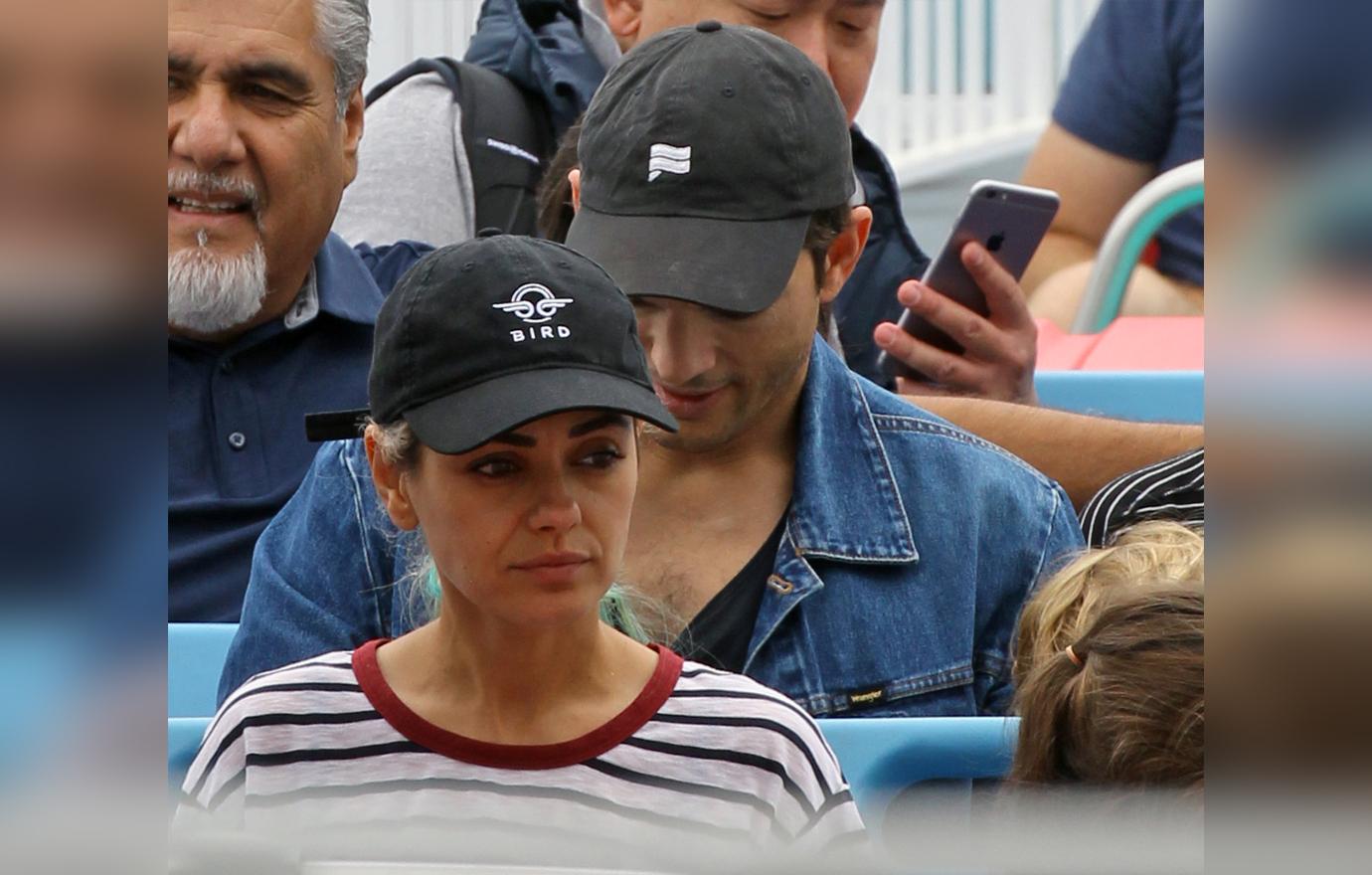 The teacups, Dumbo ride and the Small World ride were among the many rides they enjoyed that day.
Article continues below advertisement
A Day At Disneyland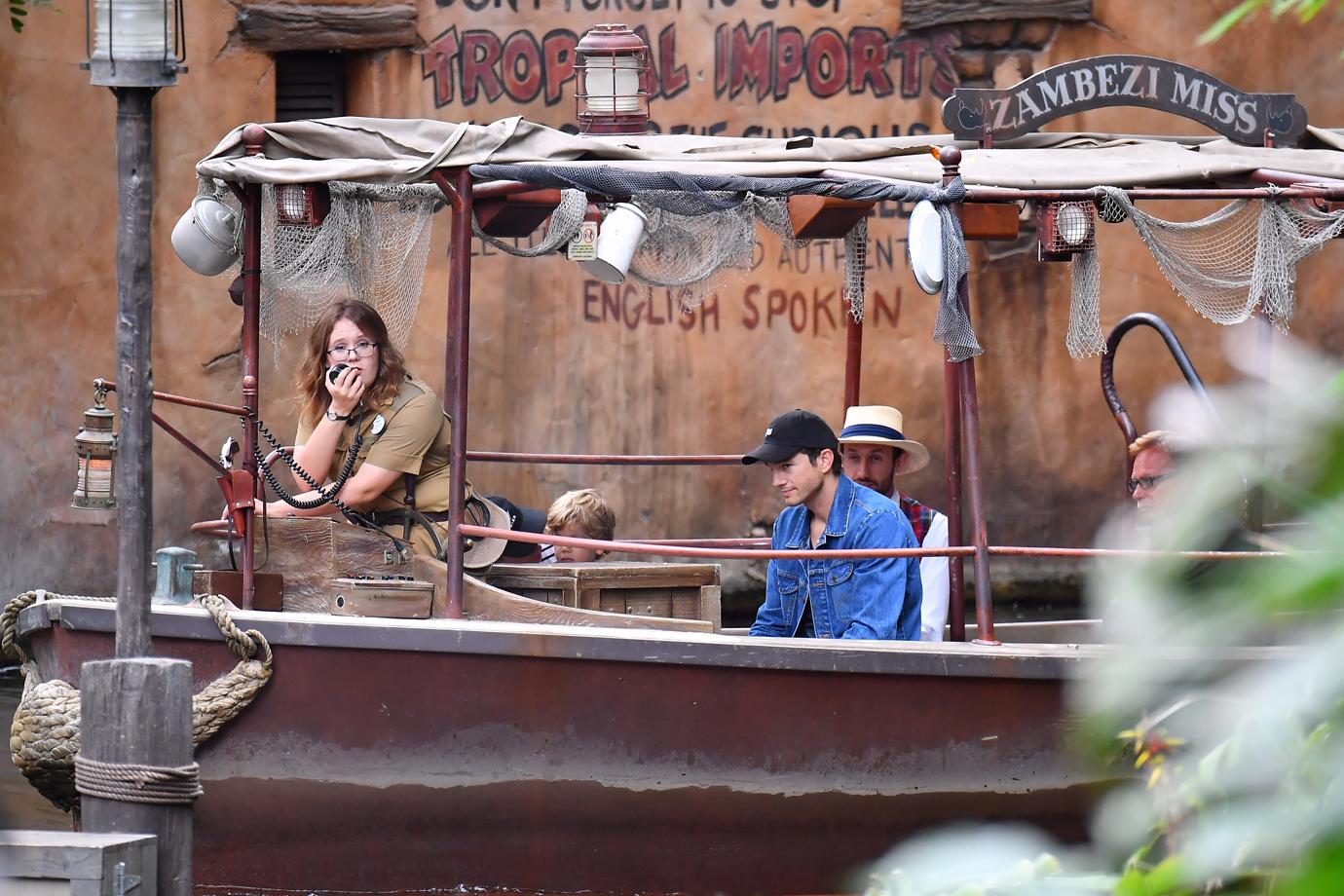 They interacted with Mickey Mouse and munched on some hot dogs at the park.
Article continues below advertisement
Successful Day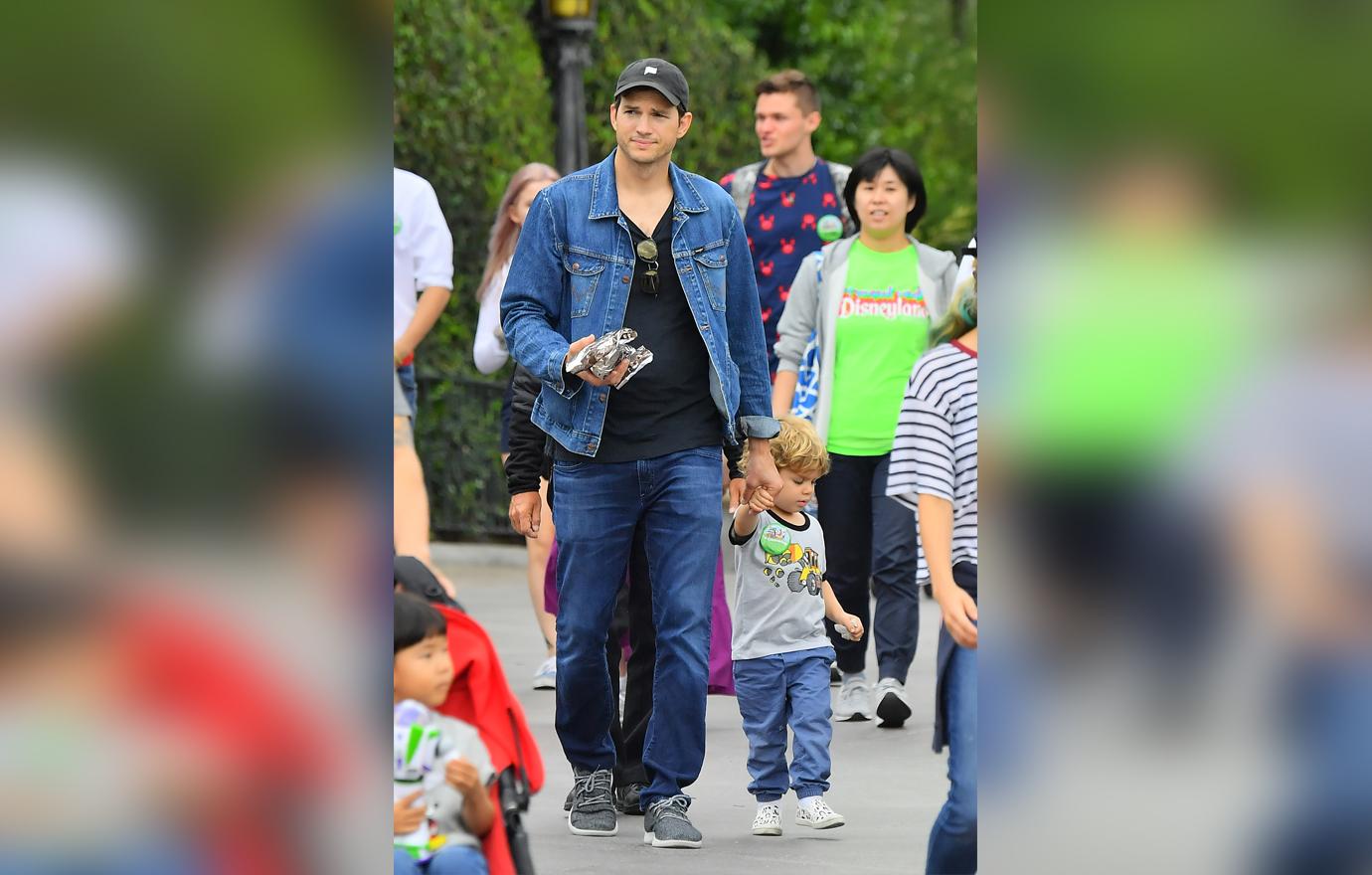 They appeared to be one big happy family as they went wild for Wyatt's special day.