Angelina Jolie Takes Other Kids To Disneyland After Dropping Son Maddox Off At College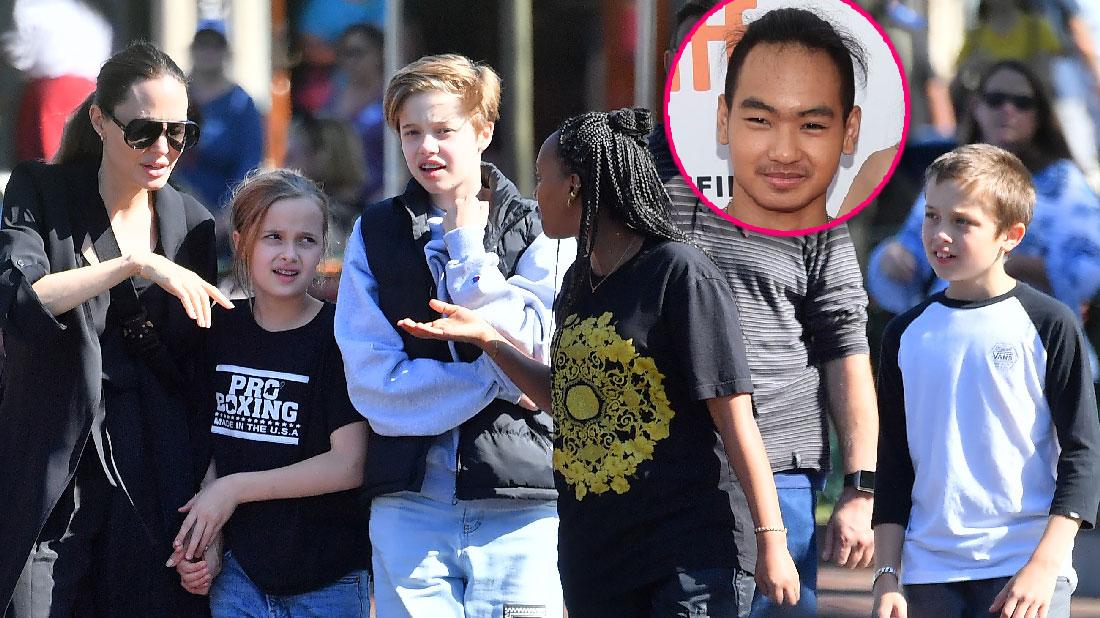 Angelina Jolie comforted herself after leaving her son Maddox at college by taking most of her other kids to Disneyland. The Maleficent star showed up at the happiest place on earth in Anaheim, California on Friday, August 23, with four of her six children. Zahara, 14, Shiloh, 13, and twins Vivienne and Knox, 11, were spotted with Jolie plus two bodyguards and a person who appeared to be a special VIP Disneyland guide.
Article continues below advertisement
Only Pax was missing. At 15, he might be getting too old to enjoy the theme park anymore. "OMG I just walked past Angelina Jolie at Disneyland," one thrilled fan wrote on Twitter. Angelina's fun family outing came after RadarOnline.com broke the news about how she tearfully dropped oldest childMaddox, 18, off at college in South Korea.
RadarOnline.com obtained video and photos of the actress, 44, who shares Maddox with ex-husband Brad Pitt, 55, leaving her golden boy at the dorms at the Yonsei University. In a video posted online, Angelina confirmed that it was the day "I drop him off,"and candidly told the crowd, "I know, I'm trying not to cry."
The clip showed Angelina on the campus wearing a skimpy black tank top and black pants while Maddox was next to her with his hair in a ponytail. "It's really really exciting," Angelina said about her oldest son leaving the nest after living with her since she adopted him from Cambodia when he was just seven months old. Brad was nowhere to be seen as Maddox started college with only his mom dropping him off.
Article continues below advertisement
Later, as RadarOnline.com reported, the jet setting actresswas spotted backin Los Angeles.
Now, see how Angelina is basking in the company of her other children at Disneyland after big boy Maddox has departed.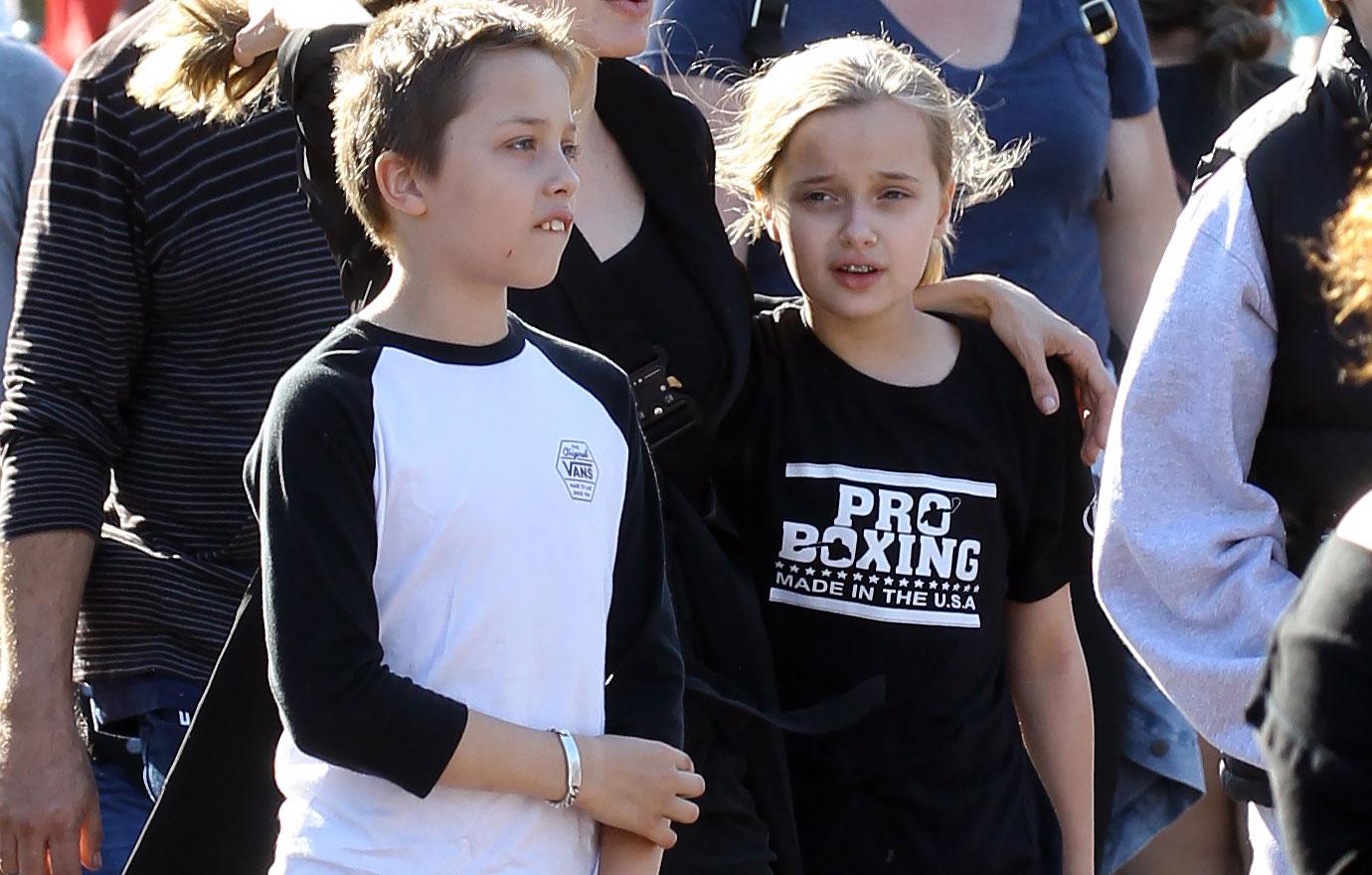 Angelina bid an emotional goodbye to Maddox just days ago, but she can take comfort in the rest of her large brood!
Article continues below advertisement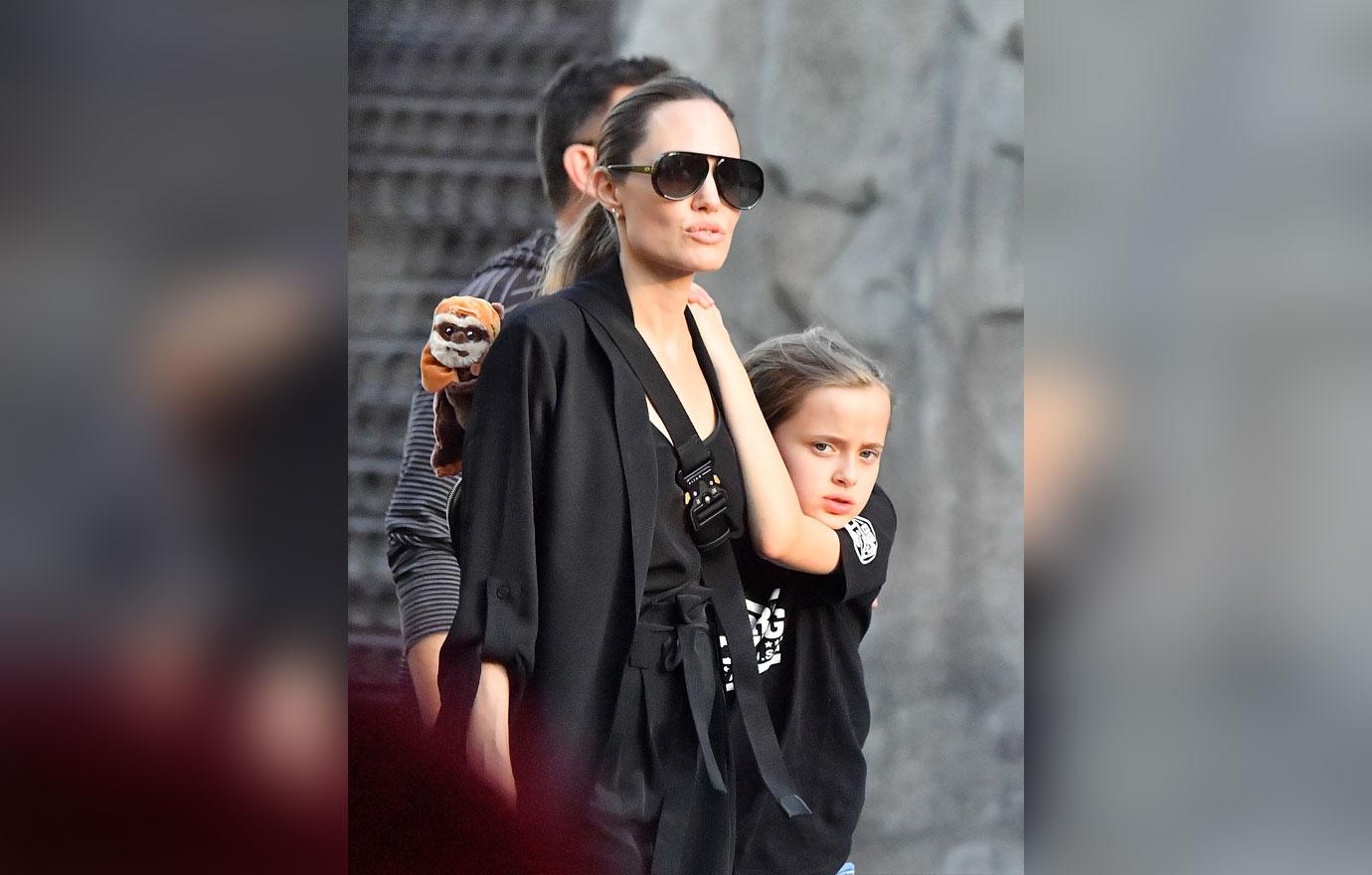 The movie bombshell and children reportedly climbed aboard such Disneyland favorite rides as Star War's Galaxy's Edge, Fantasyland, Space Mountain, and the Guardians of the Galaxy.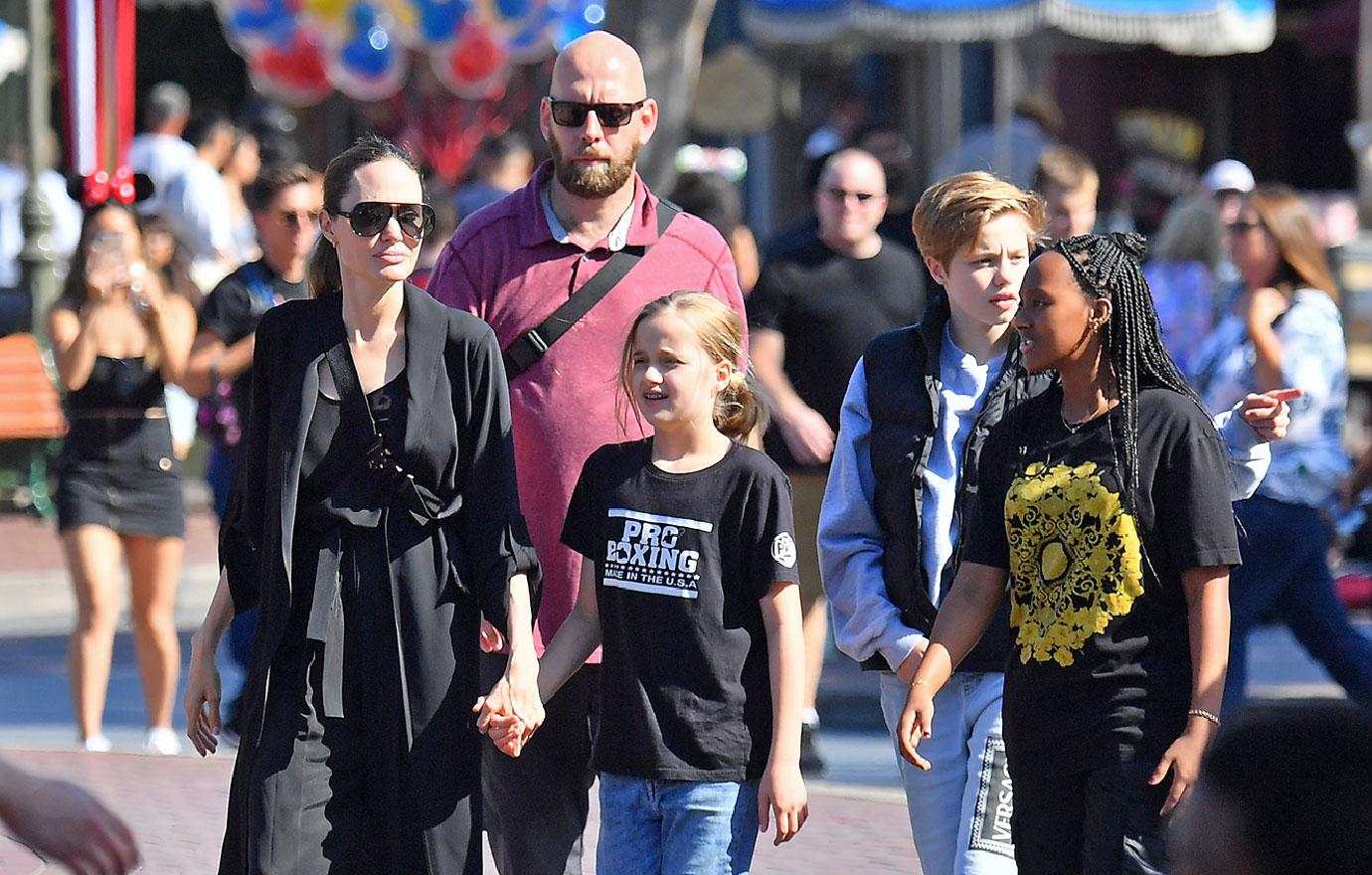 Other visitors in the famed Anaheim amusement park took to Twitter and other social media sites to report that Disney's Maleficent had arrived.
Article continues below advertisement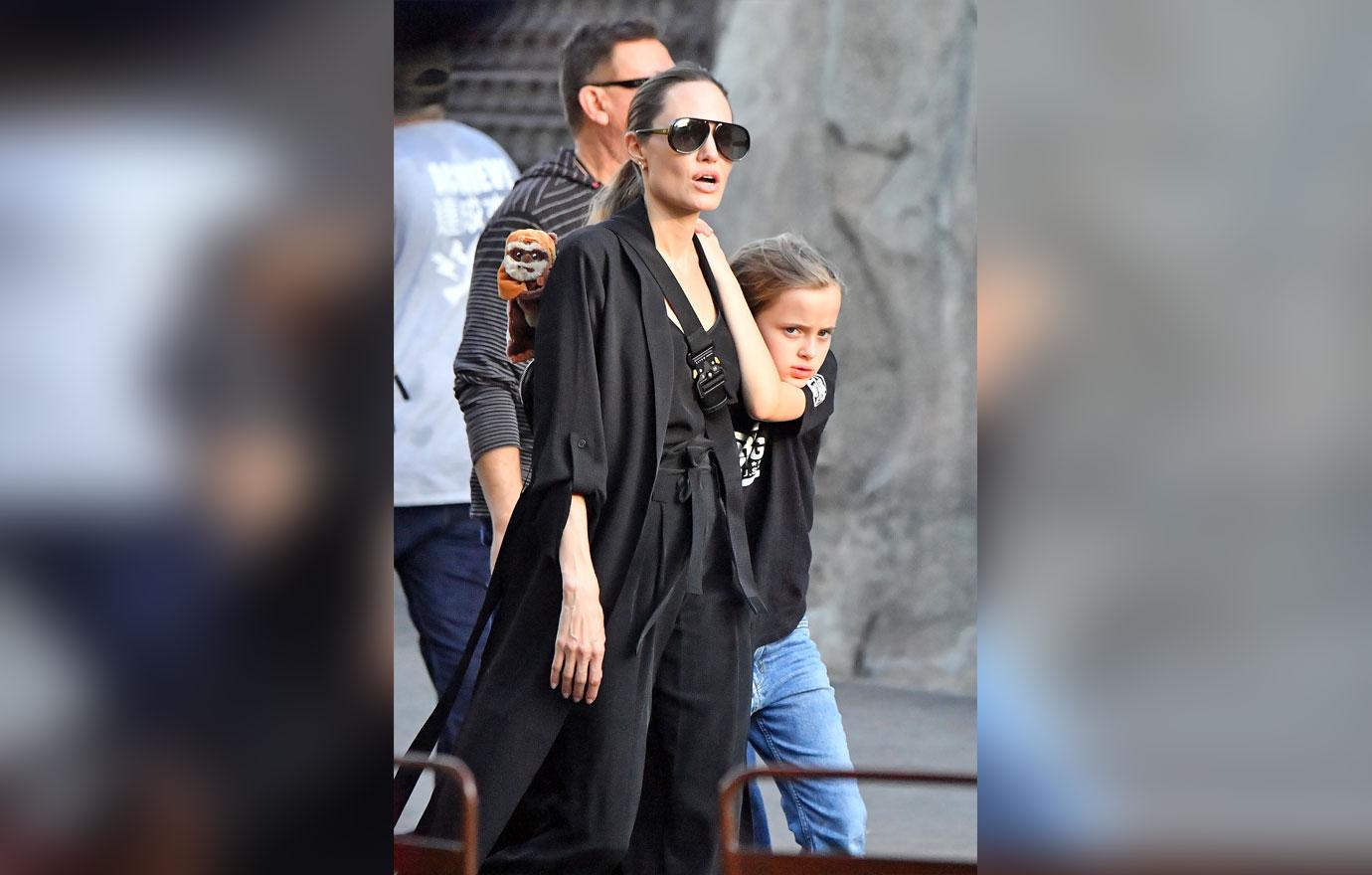 Angelina stood out in her usual all-black look despite a hot day in Anaheim. She wore a black blazer, shirt, and loose pants with white shoes and sunglasses.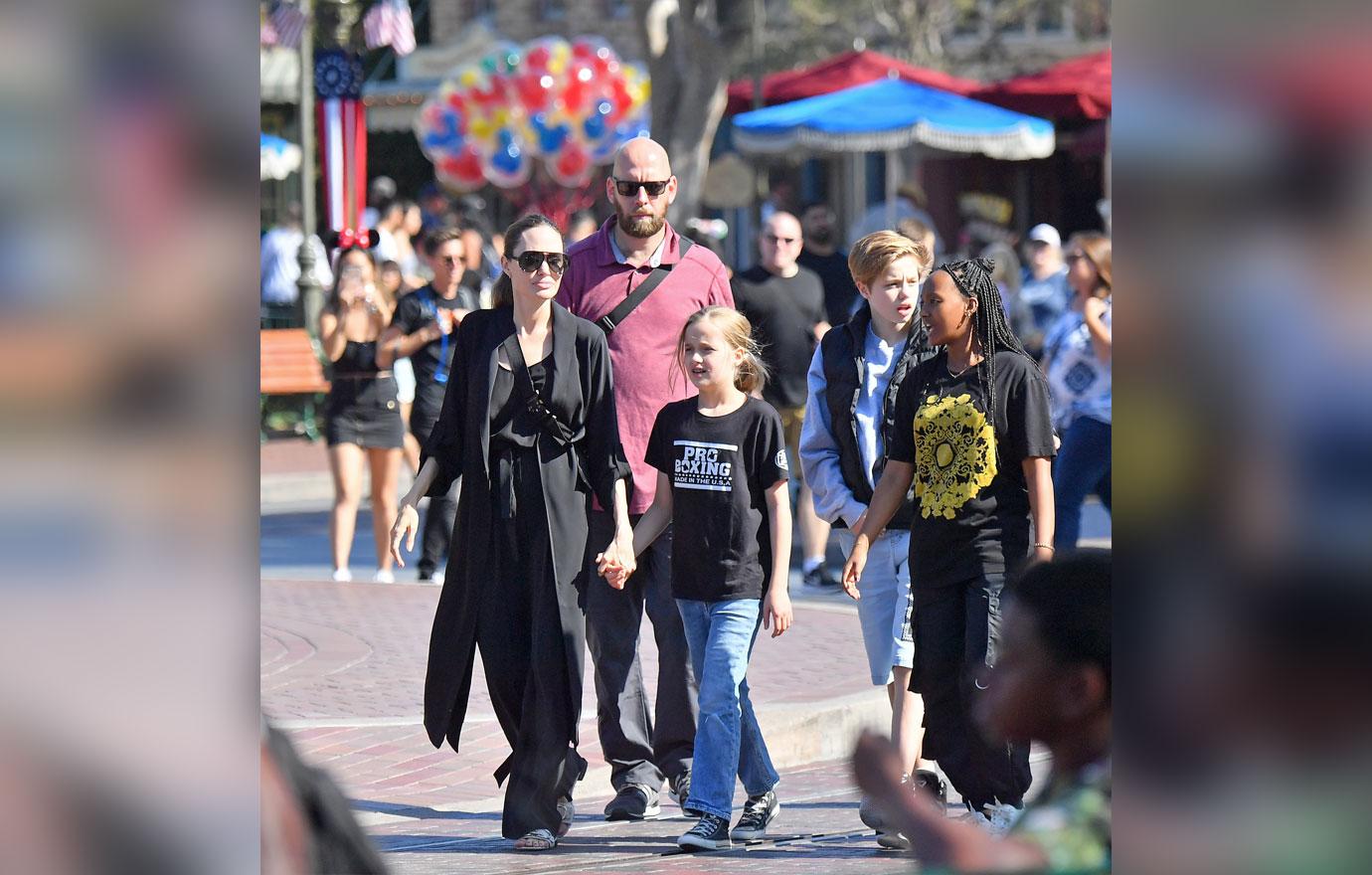 Her kids stayed cool in tee shirts.
Article continues below advertisement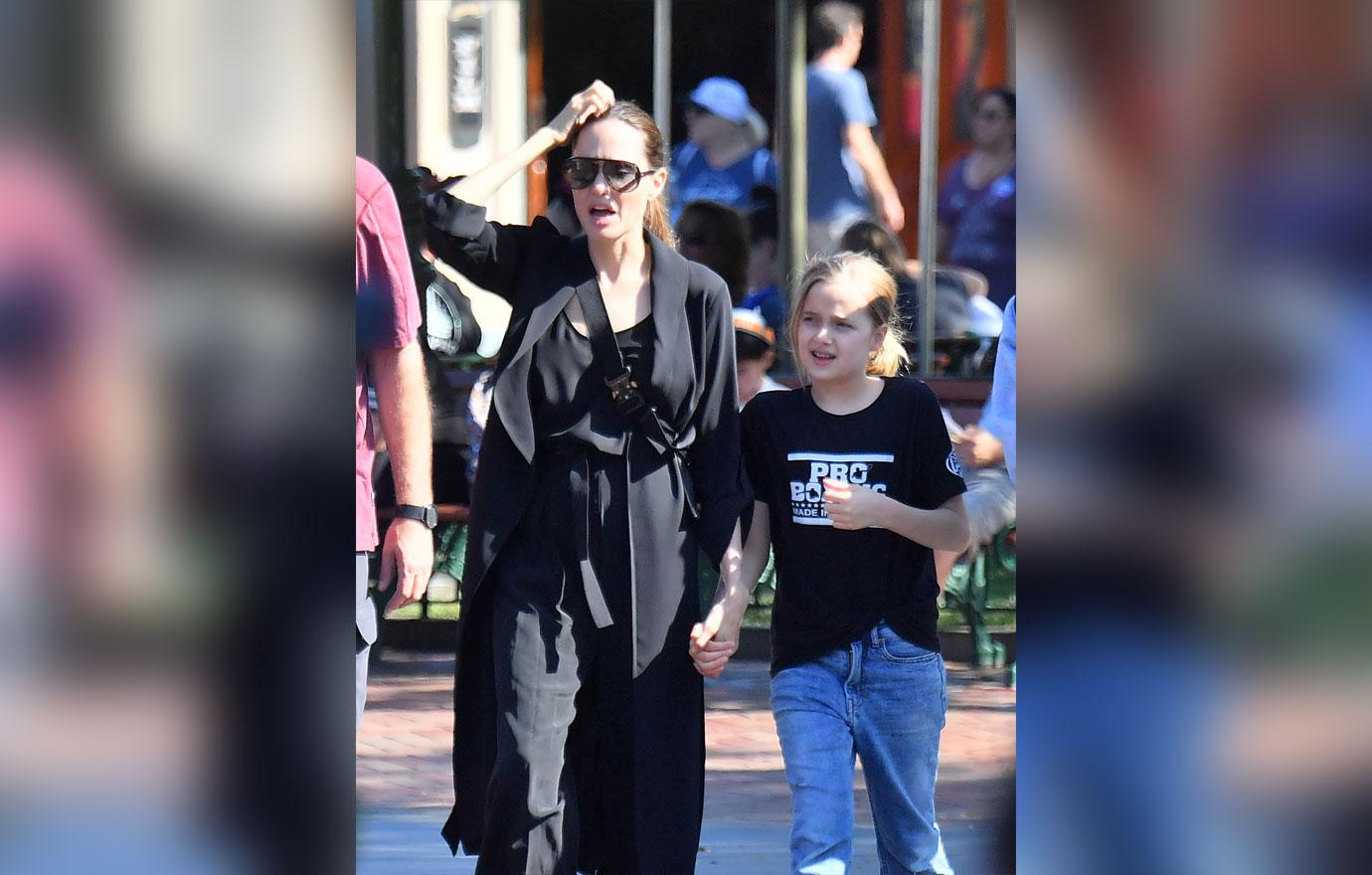 Among Angelina's kids, Shiloh is known for her tomboy style and she wore a windbreaker vest, long shorts, and a sweatshirt for the outing. The entire family appeared to have a great time.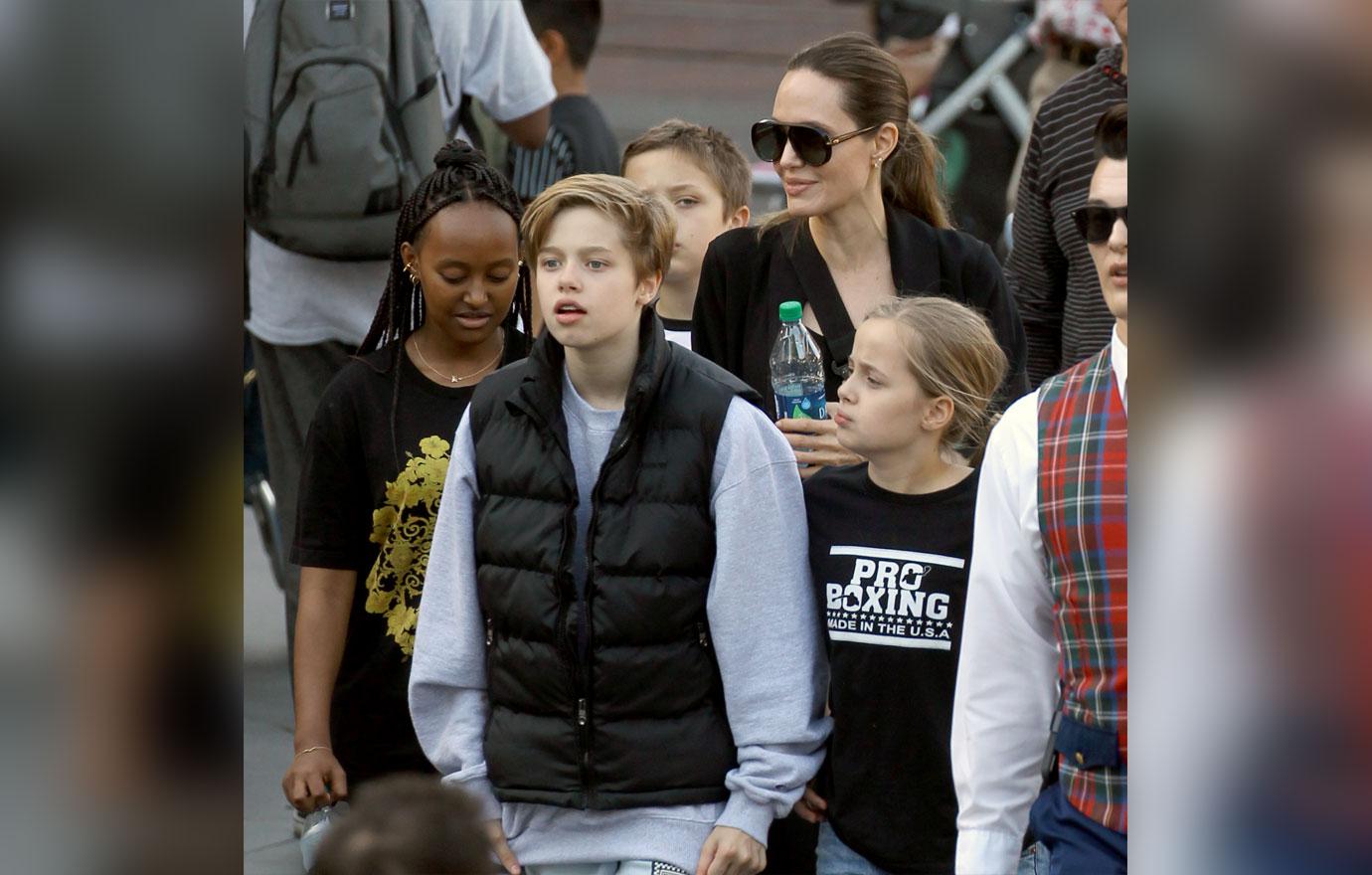 Angelina's son Pax is her second oldest child. The high schooler wasn't spotted on the Disneyland outing but has been there before.
Article continues below advertisement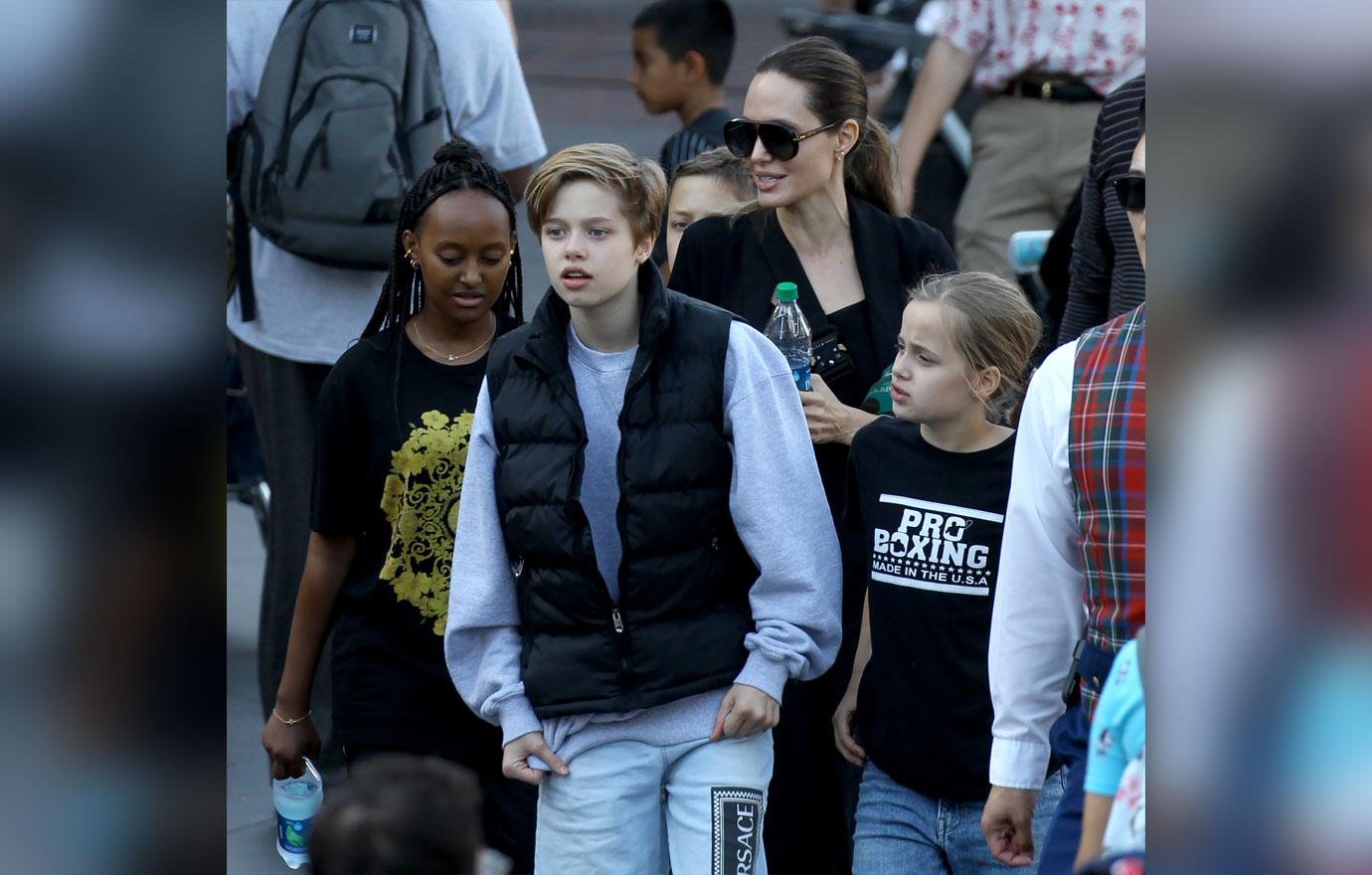 With the bitter Jolie/Pitt divorce, the kids have been through a lot. But Angelina has always made time for fun with them.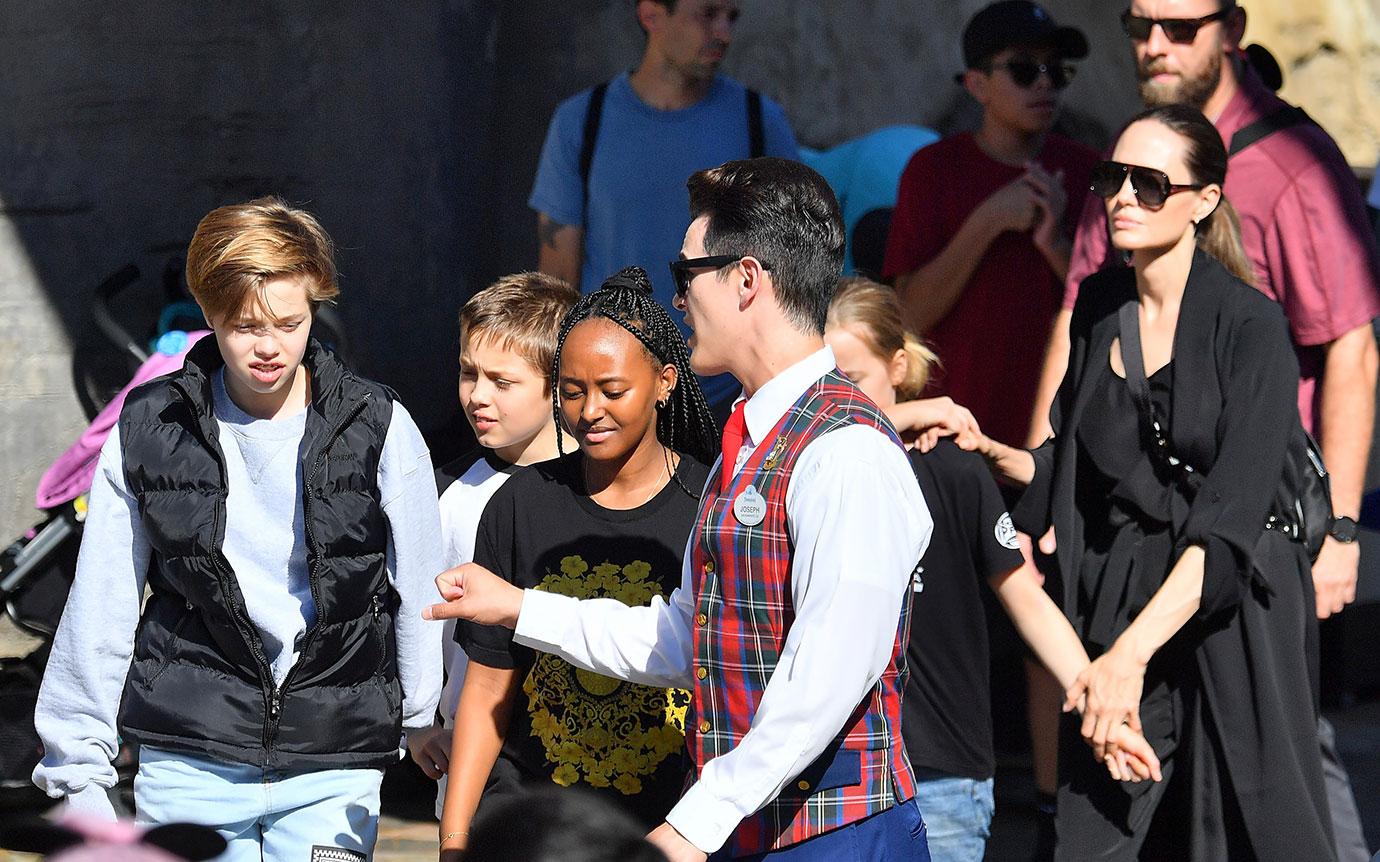 In 2017, Angelina took twins Pax and Vivienne to Disneyland for their birthday.
Article continues below advertisement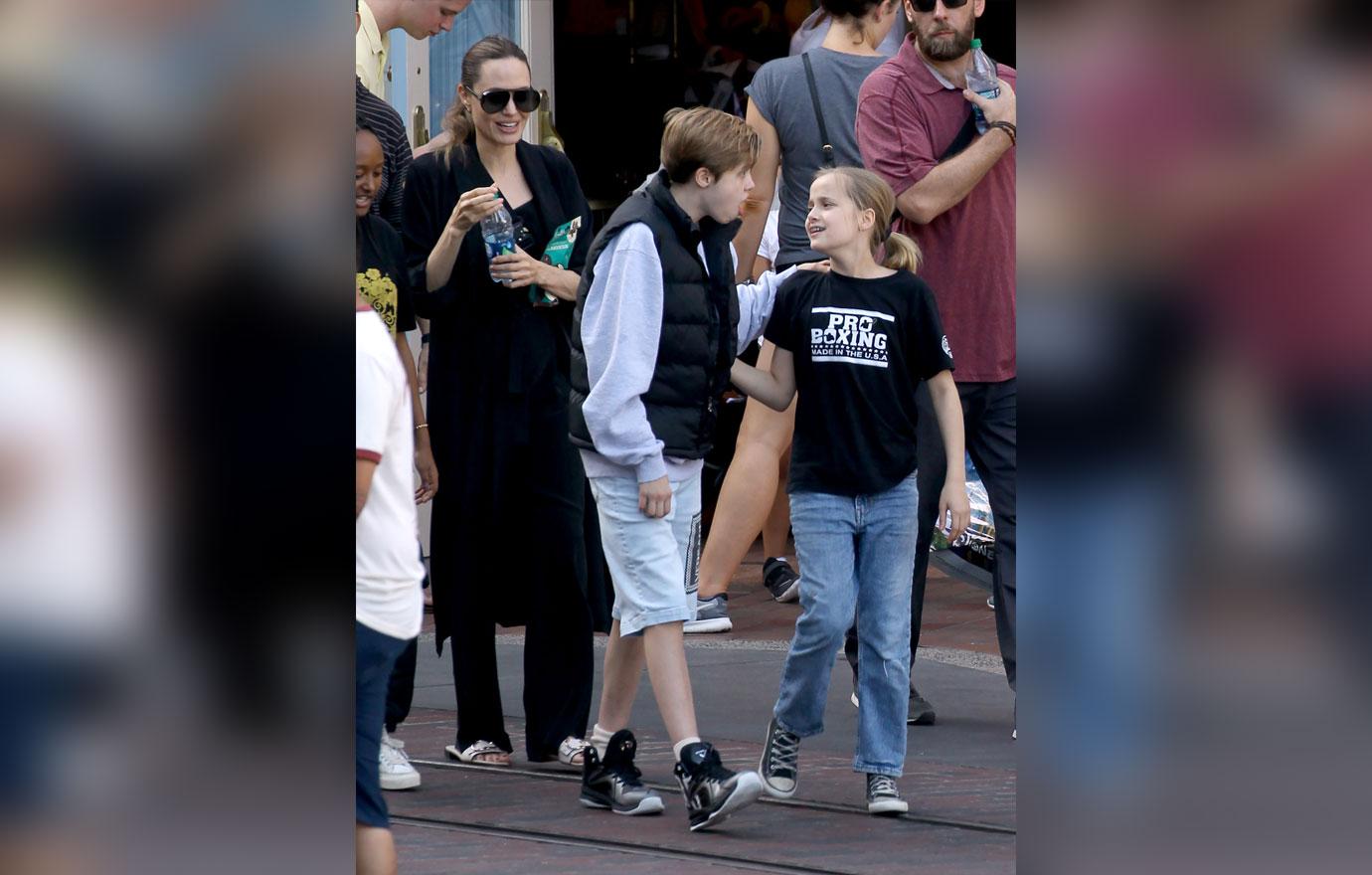 Angelina has also been seen celebrating Shiloh's birthday at the park in the past.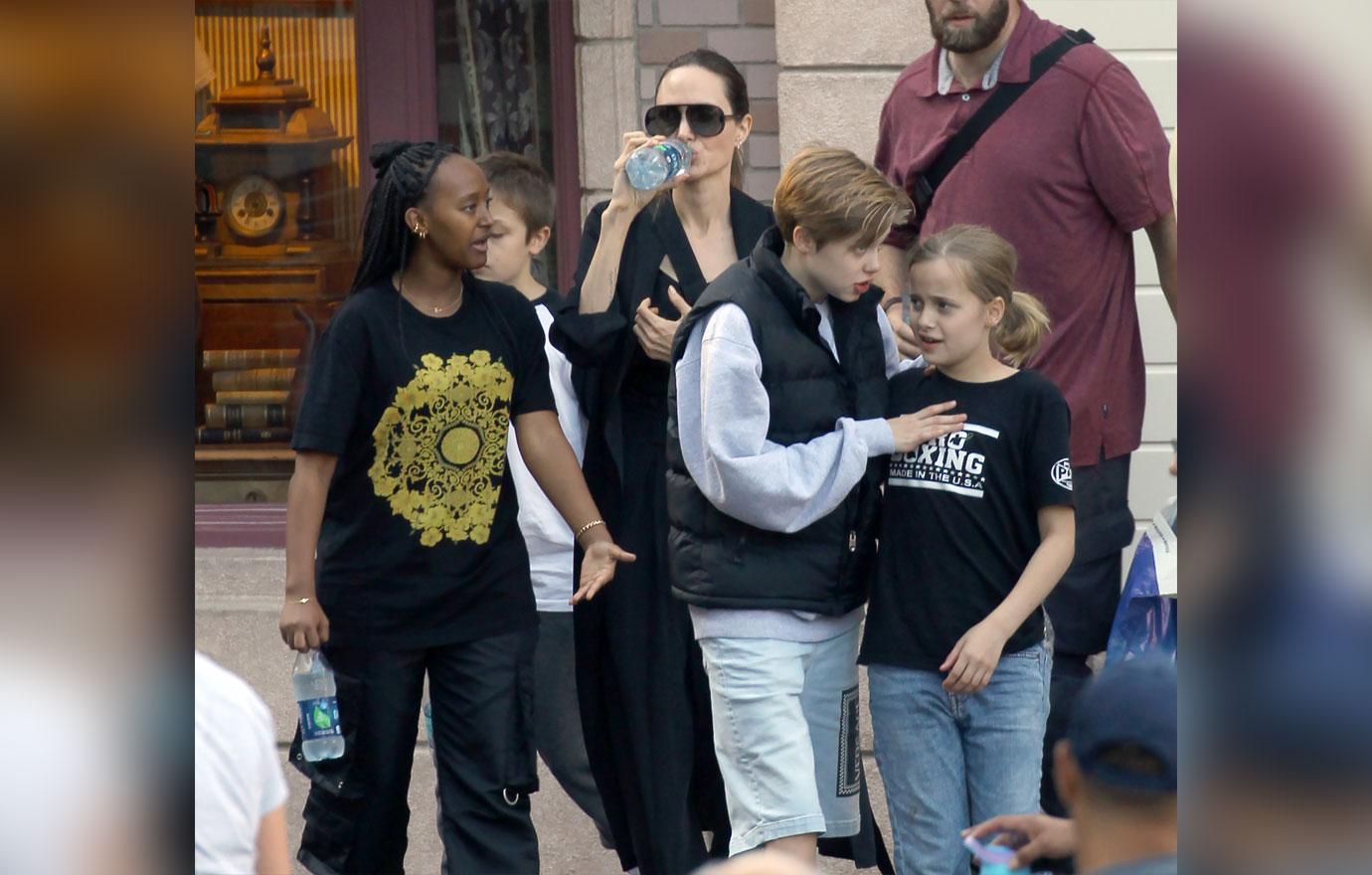 The Jolie-Pitt kids have enjoyed time at Six Flags as well.
Article continues below advertisement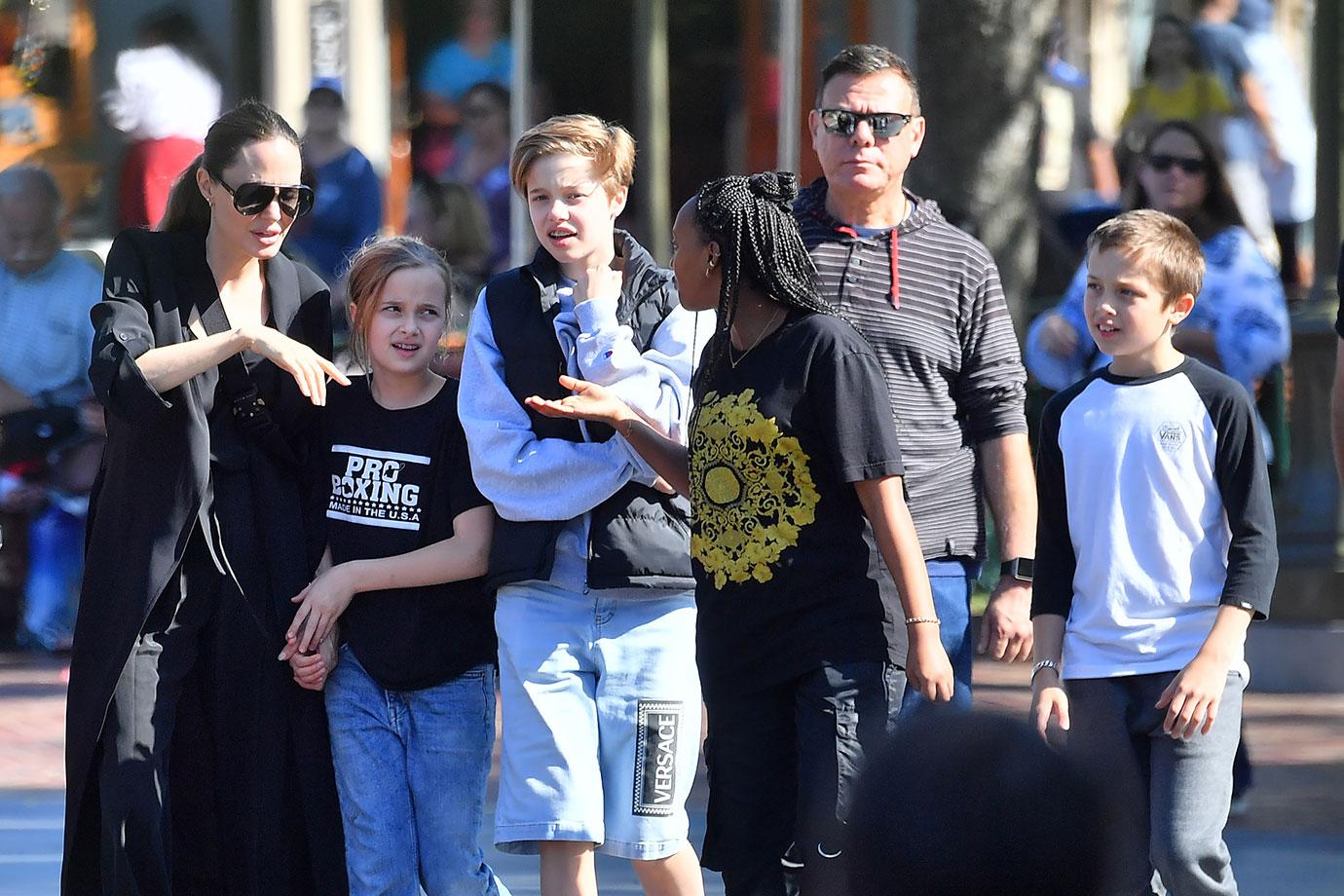 A RadarOnline.com source previously revealed how close Angelina is to her golden boy oldest child, Maddox. But he's a man now and decided to go to college in South Korea.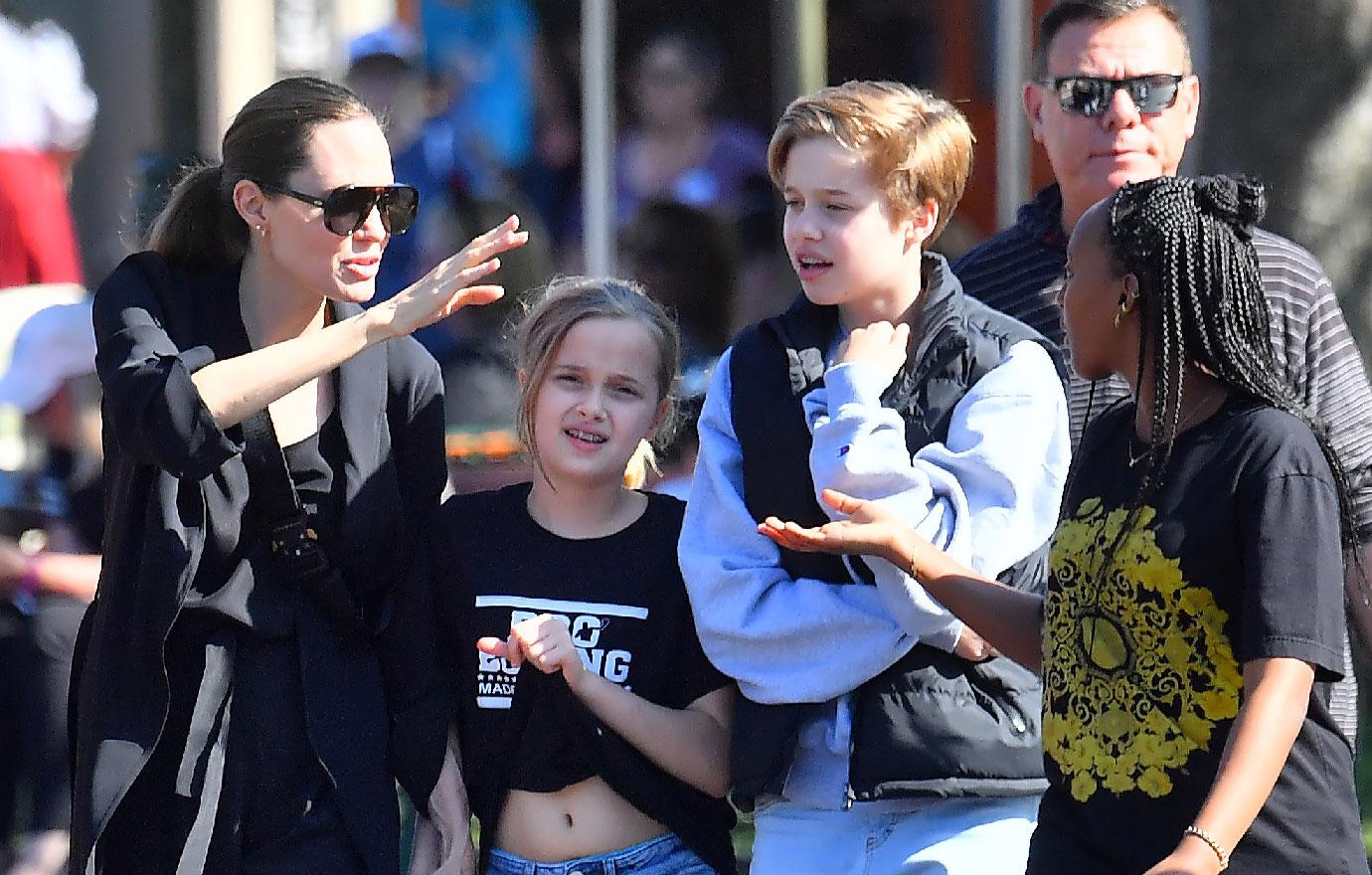 Angelina and Brad Pitt wed in 2014 after a long relationship and raising six kids together. But they've been going through a nasty divorce since 2016, after the actor and Maddox reportedly got involved in a fight on a private plane.
Article continues below advertisement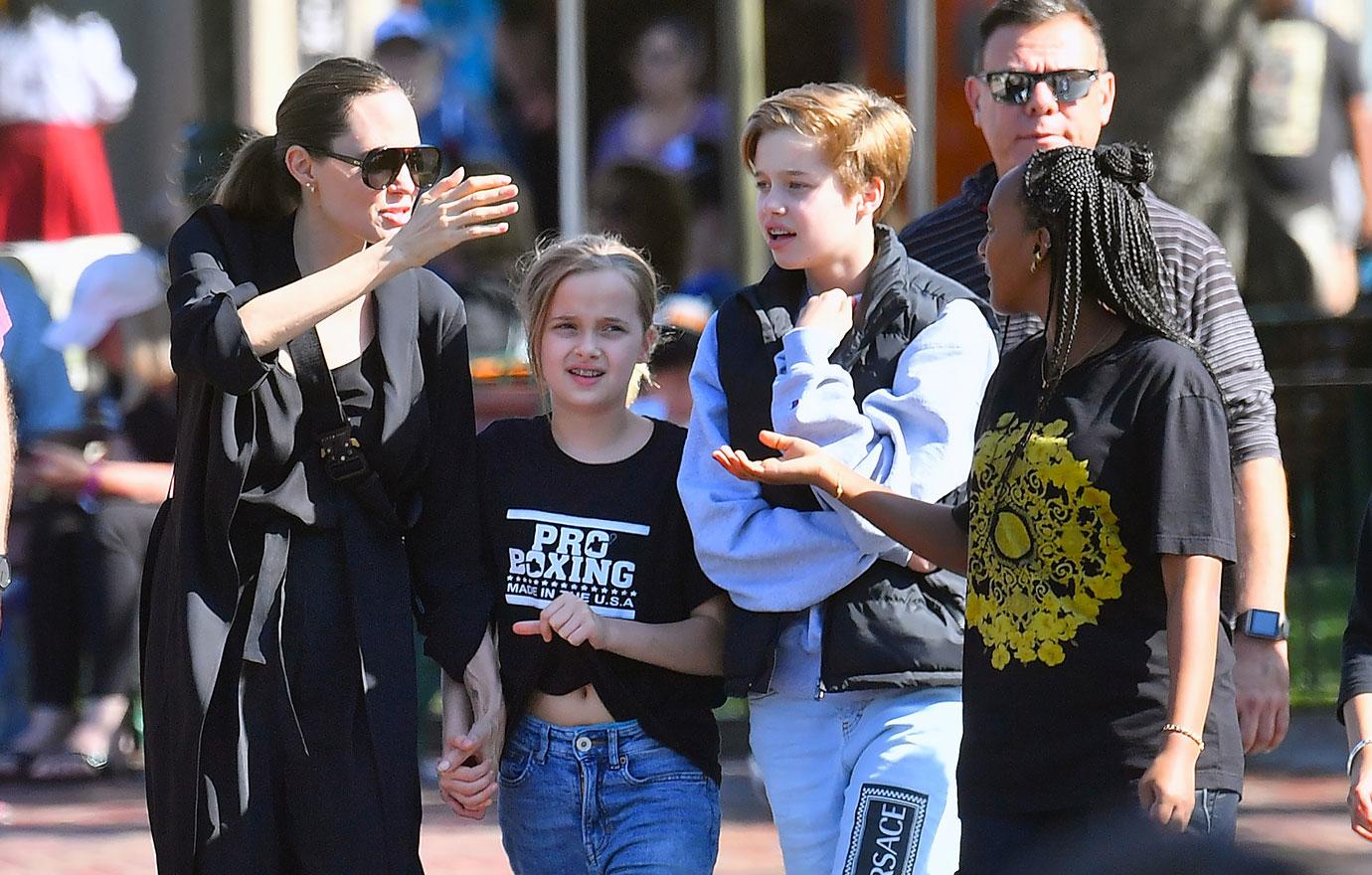 Maddox has helped his mom take care of his siblings and has been her shoulder to lean on -- but as the Disneyland day showed, the kids are all grown now.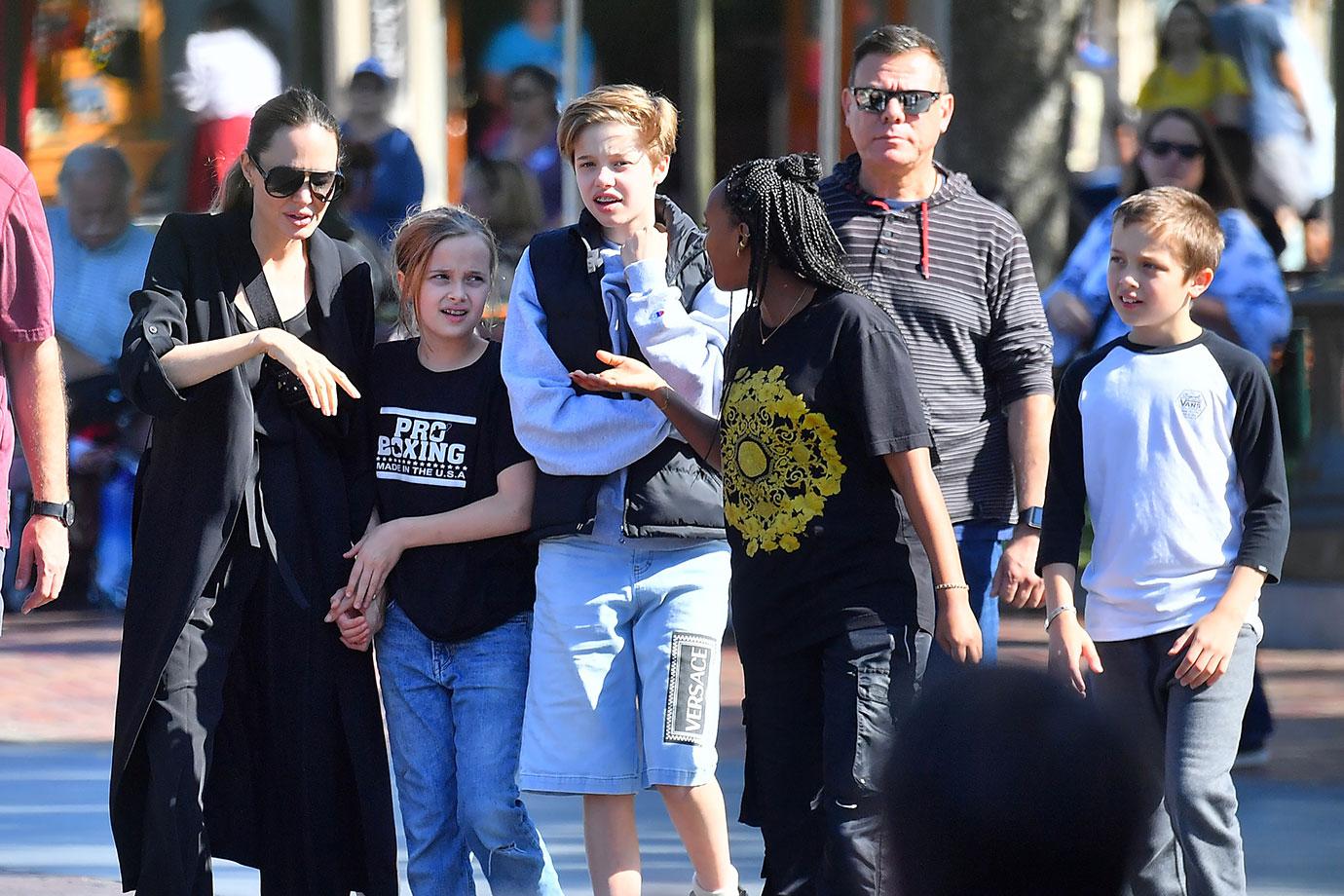 "It won't be long before Pax follows Maddox into college, then Zahara will be gone, and Shiloh is highly likely to move in with Brad full-time at some point," an insider told RadarOnline.com about Angelina's emotions as her children grow up. "That'll leave her alone with the twins, who are also spending more and more time with Brad."