20 Crazy Celebrity Prenups That Will Make You Rethink Your Marriage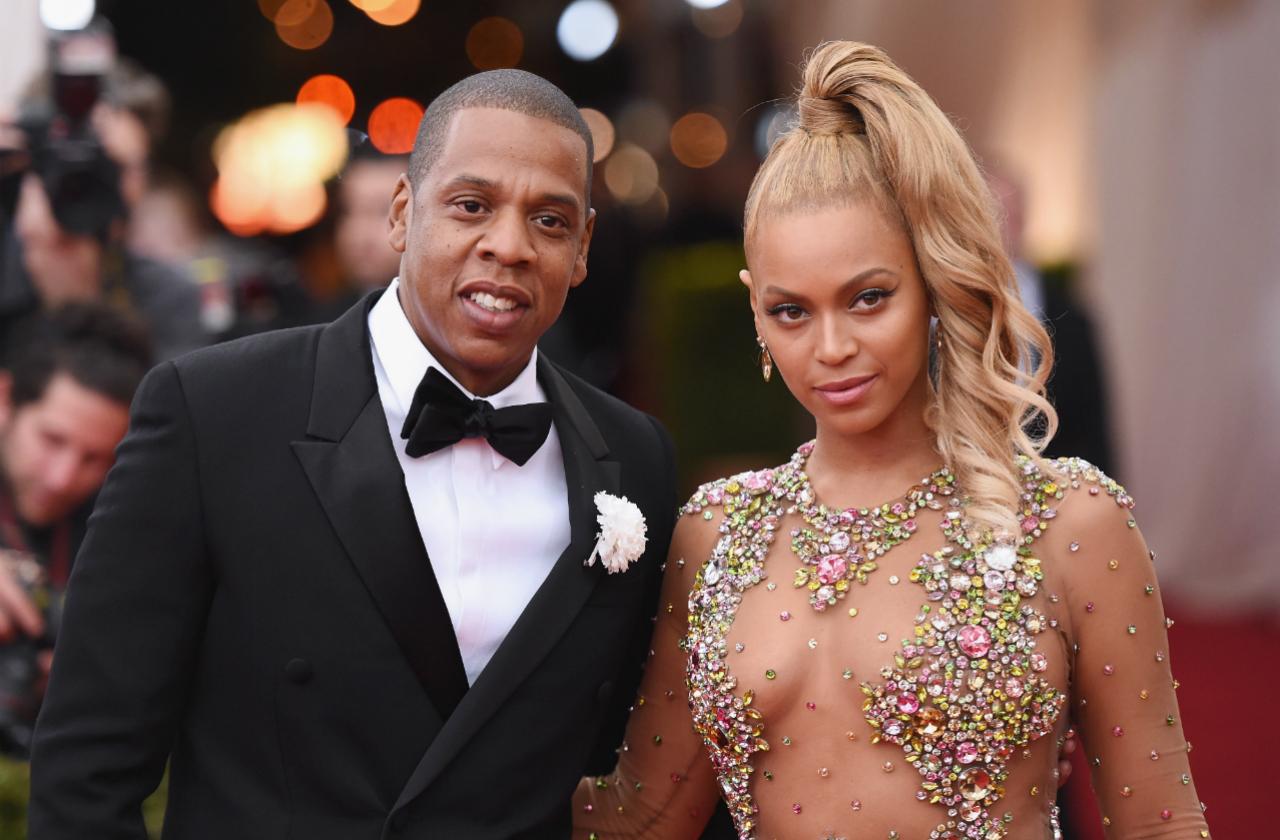 Celebrity relationships get more buzz than the actual work the celeb in question does, so it's no wonder that when two stars form a holy union the stakes are high. Enter, the prenup and a top-notch celeb lawyer to work out the nitty gritty details. From the simply greedy to the bizarre, and the OMG, I can't believe this is real, we've compiled the 20 craziest prenup agreements in Hollywood, and the details are juicy.
Article continues below advertisement
Get the exclusive celebrity scoop on all the stars you love before any of your friends by subscribing to our new podcast Straight Shuter below!
1. Jennifer Aniston and Justin Theroux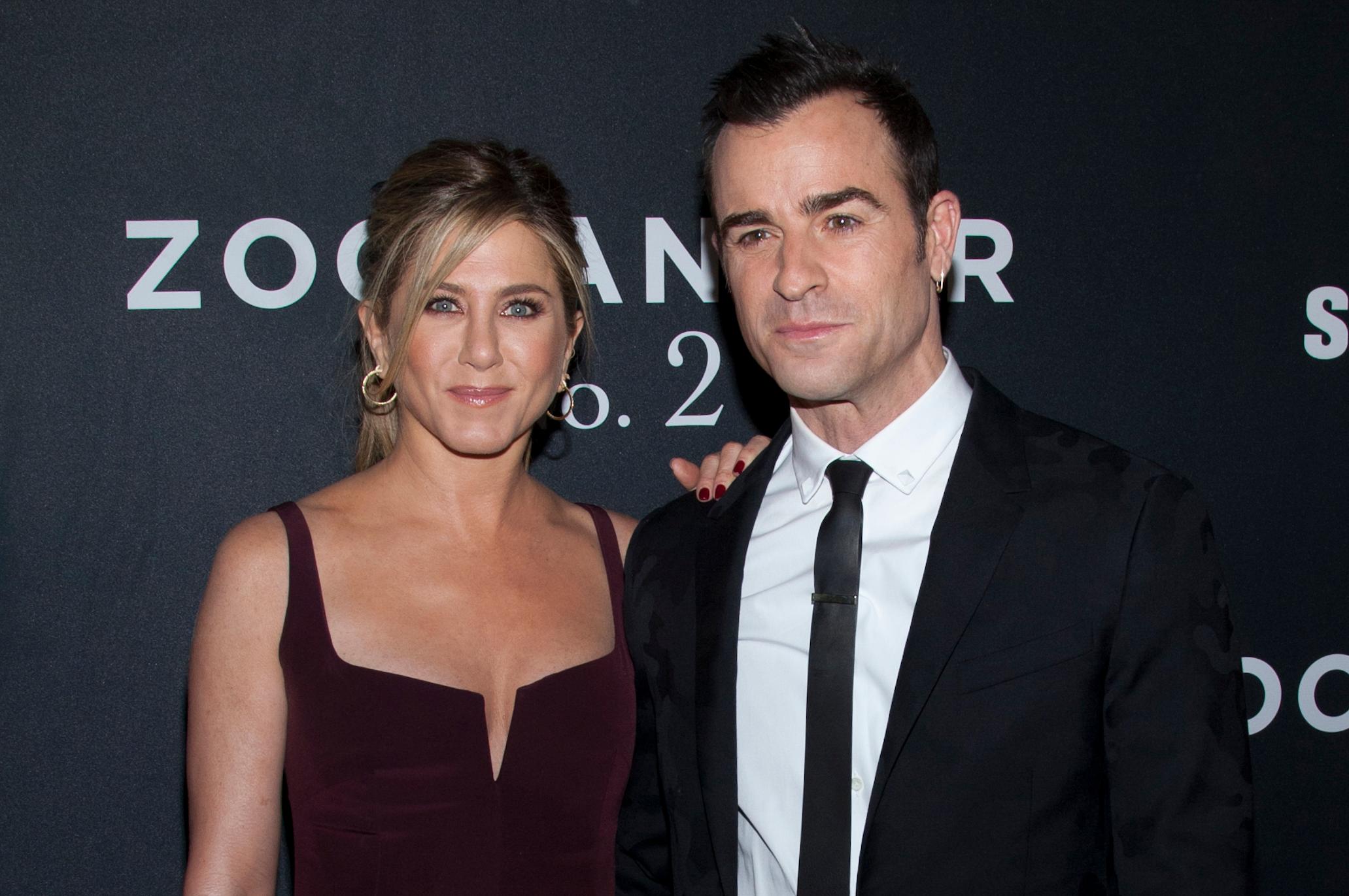 The Money: Reportedly $0 of $200 million
The Agreement: The prenup is so tight, that in the event of a split all $200 million of Aniston's assets, including her Friends fortune, are completely protected, leaving her man with just his own net worth of roughly $20 mill. It may seem unromantic to tackle financial talks before walking down the aisle, but anyone in Aniston's no-doubt-designer shoes would want to keep that money protected.
Weirder Still: We all hoped that Justin Theroux would finally bring happiness to Hollywood's favorite Jennifer (after all the Brad Pitt drama and failed relationships), but it turns out their troubles started right around the prenup talk. Sources say that the negotiations were far from friendly "because Justin hated that he was marrying someone that had a massive fortune that had to be protected." Ouch—can't a girl enjoy her success?
2. Halle Berry and Oliver Martinez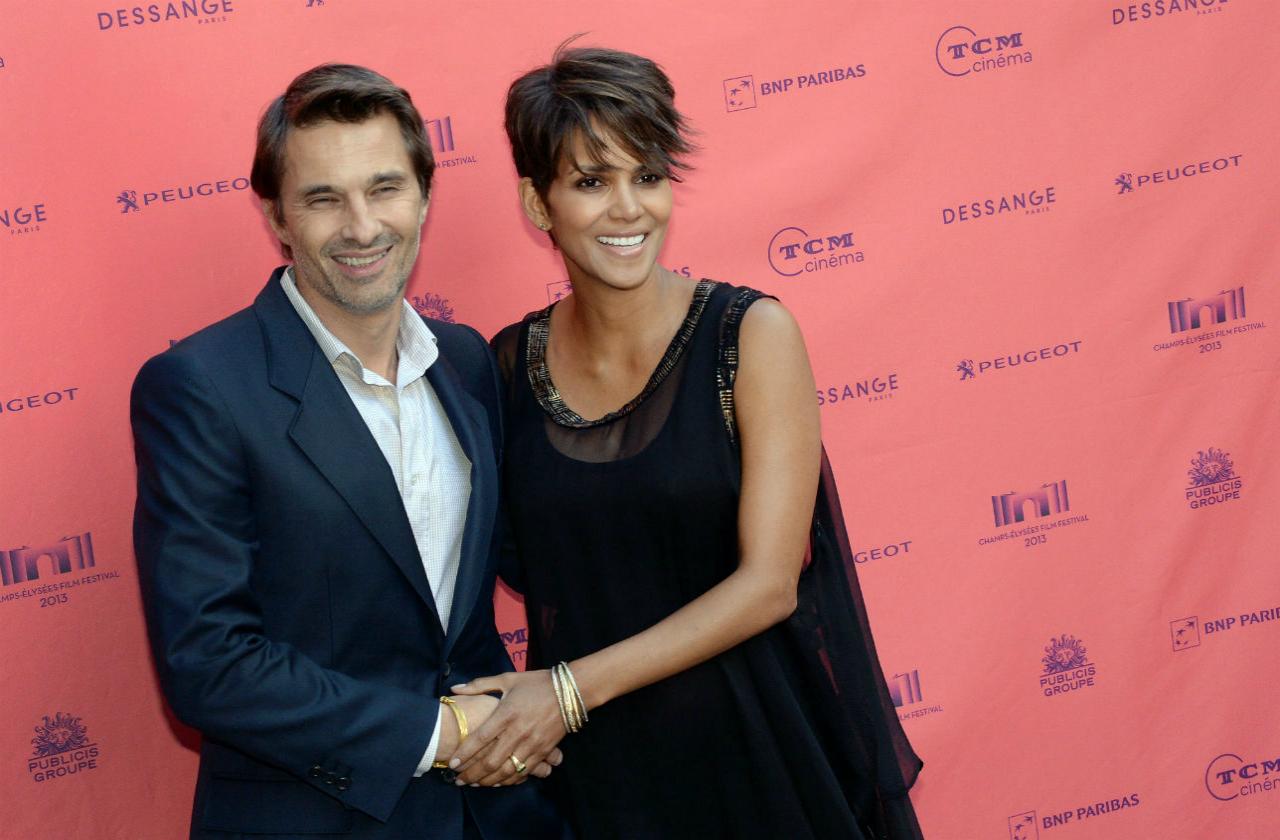 Like many Hollywood couples, this duo met on set while filming Dark Tide in 2010. Marrying just a few years later in 2013, while Halle was already pregnant with their son. Although the two seemed like they had power-couple potential, it's rumored that Oliver Martinez's temper lead to their inevitable split.
The Money: $0
The Agreement: In filing for divorce, Halle Berry stated that "no spousal support shall be awarded to either party," as per the prenup, and that everything she's earned, her assets and property are all separate from Martinez and shall not be split. Ouch, seems like she may be holding a grudge over Martinez' various anger outbreaks.
3. Hugh Hefner and Crystal Harris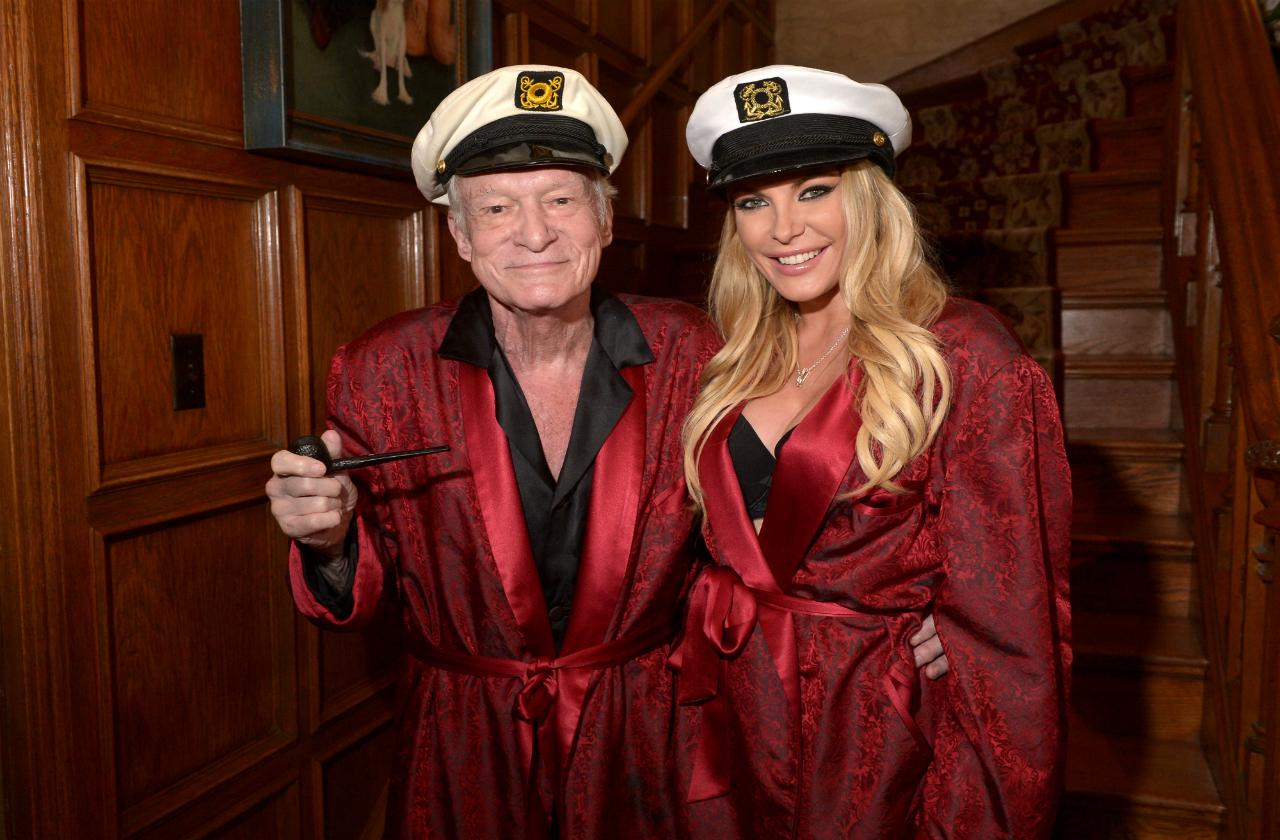 The Money: As per the prenup Crystal Harris is not entitled to any of Hugh Hefner's $200 million fortune or the Playboy Mansion.
The Agreement: With a sixty-year age difference and this being Hefner's third marriage it's no wonder the couple got a prenup. The former playmate married the Playboy mogul in 2012, and stayed married until Hefner's passing last year.
Weirder Still: In fact, the document states that if the couple divorces or Hefner dies, Harris would have to leave the mansion! Guess she really did marry for love then...
Article continues below advertisement
4. Brat Pitt and Angelina Jolie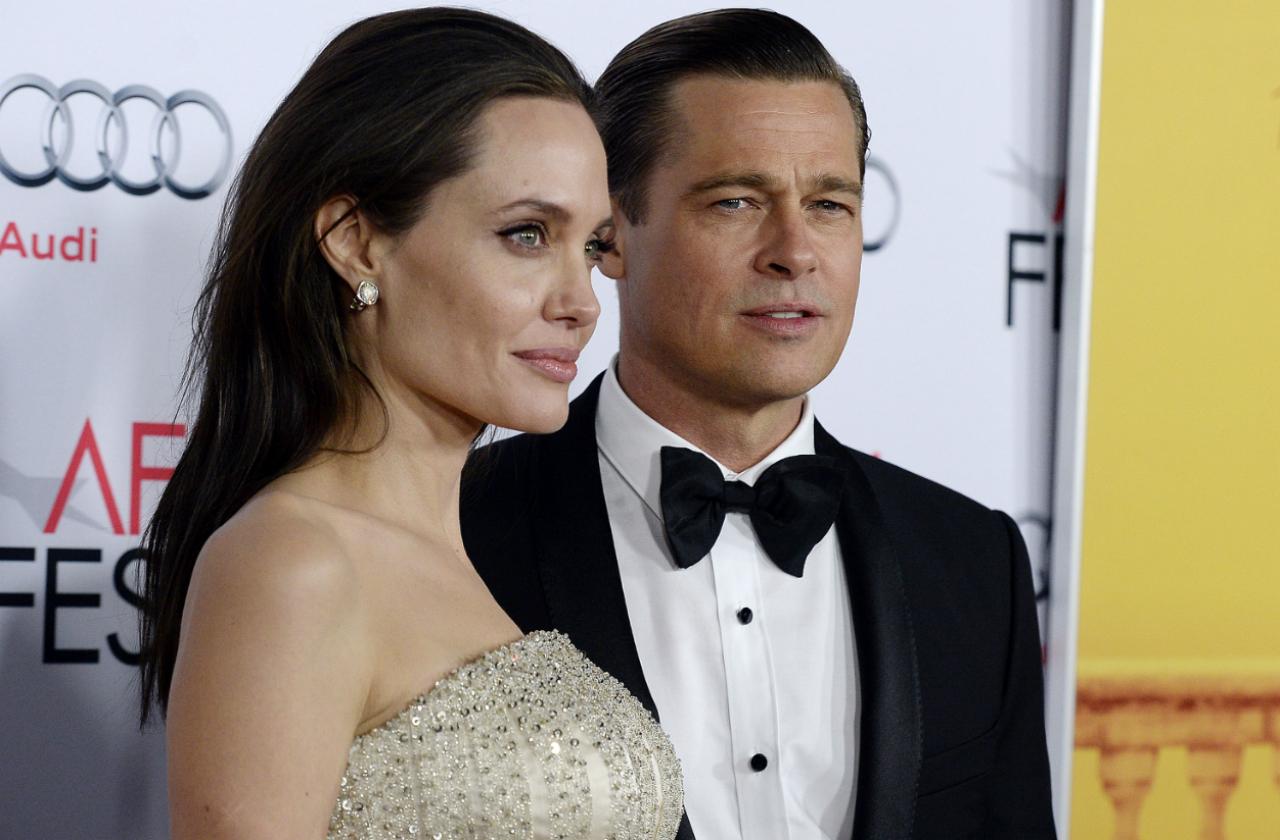 Though the couple met in 2004 during filming of Mr. & Mrs. Smith, they've always stuck to the story that they only began dating in 2005 after Jennifer Aniston filed for divorce. The two went nearly 10 years before tying the knot in 2014. and when it came down to the prenup, it wasn't pretty.
The Money: A 50/50 split of post-union earnings.
The Agreement: Their prenuptial agreement states that Angelina will get custody of all six (three biological and three adopted) children in the event of Pitt cheating. In terms of the money, Pitt and Jolie are each entitled to their pre-union earnings, but anything they earned post-union will be divided amongst their children via trust. So it seems the couple's main priority is with the kids...and Pitt's fidelity. An interesting clause considering how the the two got together.
Article continues below advertisement
5.  Khloé Kardashian and Lamar Odom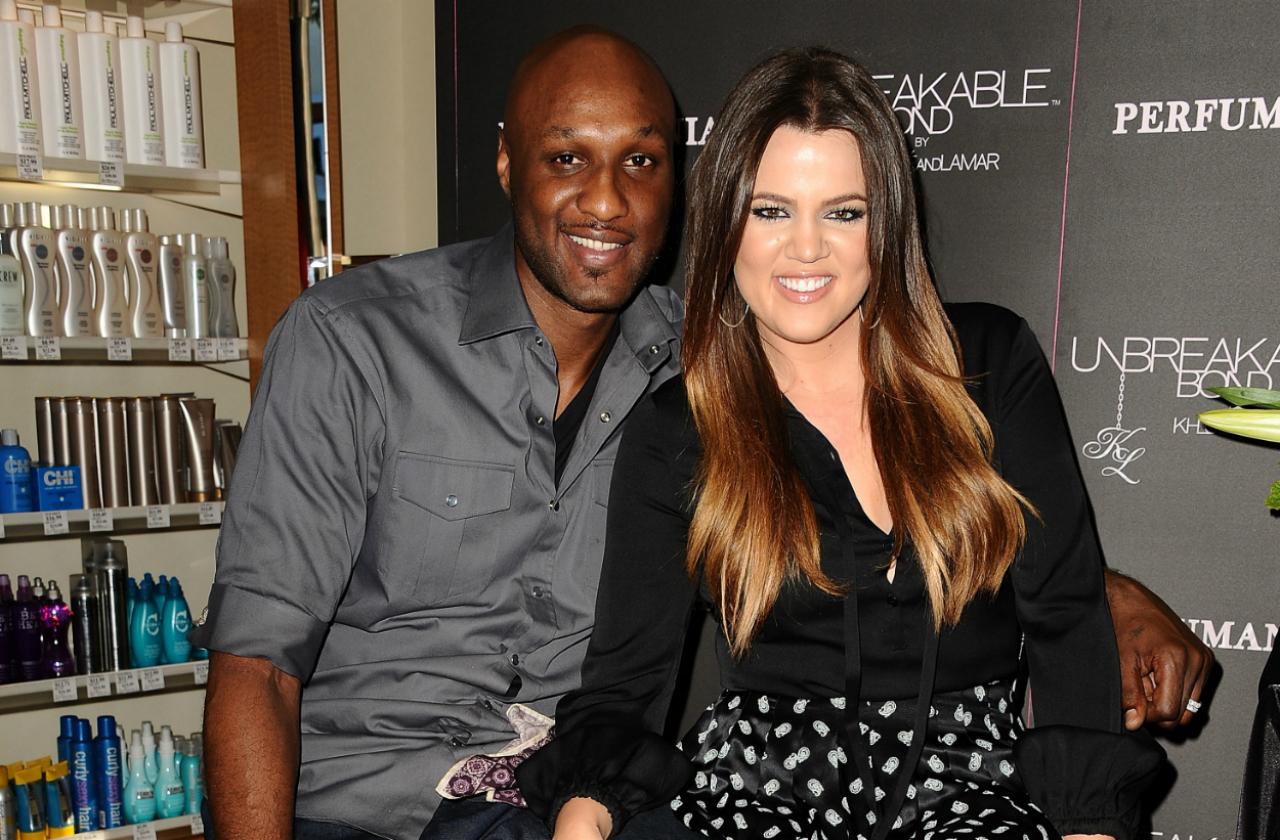 This relationship was one to watch on KUWTK, from how the couple fell in love to the heartbreaking struggle the two faced.
The Money: For their four year marriage Khloé Kardashian walked away with $2 million.
The Agreement: Before the drama, Lamar Odom and Khloé signed a prenup, which was most likely negotiated by Kris Jenner, because her daughter got some serious perks after the divorce.
Weirder Still: Kar also got court side tickets to the Lakers' games, a new car (every time a lease runs out), $5,000 a month for shopping, and of course, a $1,000 monthly beauty allowance. Not bad, not bad at all.
Article continues below advertisement
6. Justin Timberlake and Jessica Biel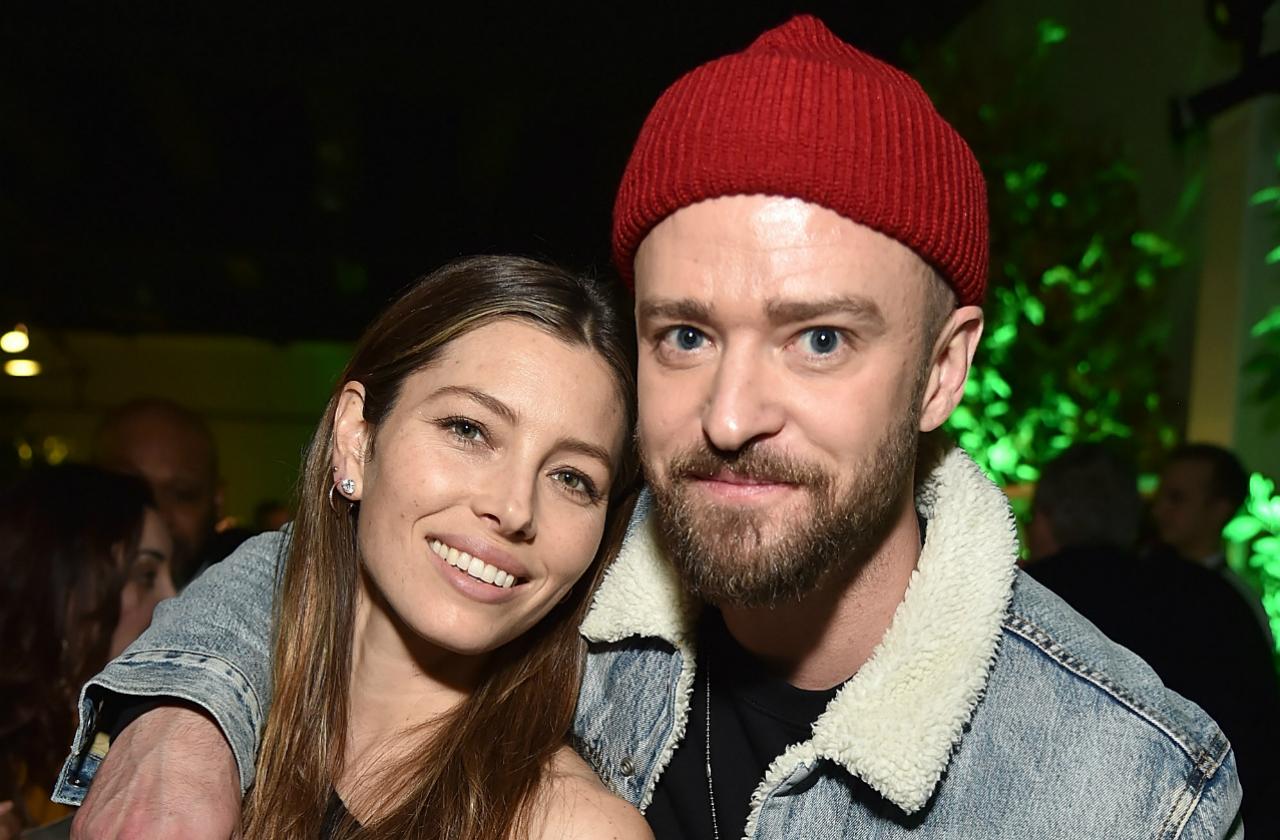 The Money: If Timberlake cheats, Biel gets $500,000. Though this is a low number compared to other celebs on our list, it still proves that the trust between these two isn't exactly 100 percent. Does this mean their love is going "Bye Bye Bye" soon?
The Agreement: This couple may appear to be happily married, but Biel has always allegedly been jealous of the singer/actor. Which might explain why her prenup features an infidelity clause.
Article continues below advertisement
7. Britney Spears and Kevin Federline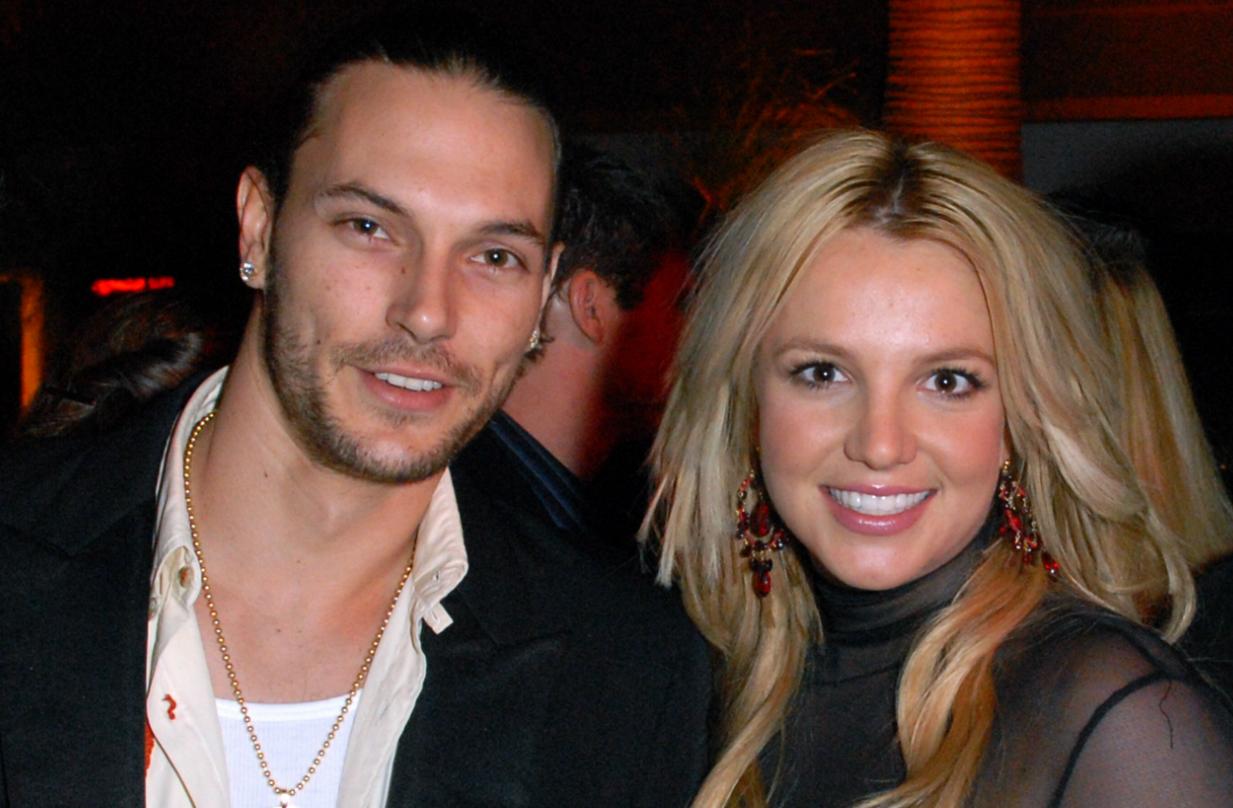 The pop princess fell for her backup dancer Kevin Federline in 2004, and the couple rushed into an engagement just three months later.
The Money: When the couple divorced in 2007, Spears was generous enough to leave her ex $1.3 million and child support in the amount of $20,000 a month.
The Agreement: Spears worked out a prenup that protected all her assets, about $65 million during the of the engagement. The prenup was eventually signed and it protected all of her assets.
Weirder Still: After their short engagement the couple got hitched in what was a faux-wedding, due to Federline not signing the prenuptial agreement. They later made things official, but only after he signed the documents.
Article continues below advertisement
8. Nicole Kidman and Keith Urban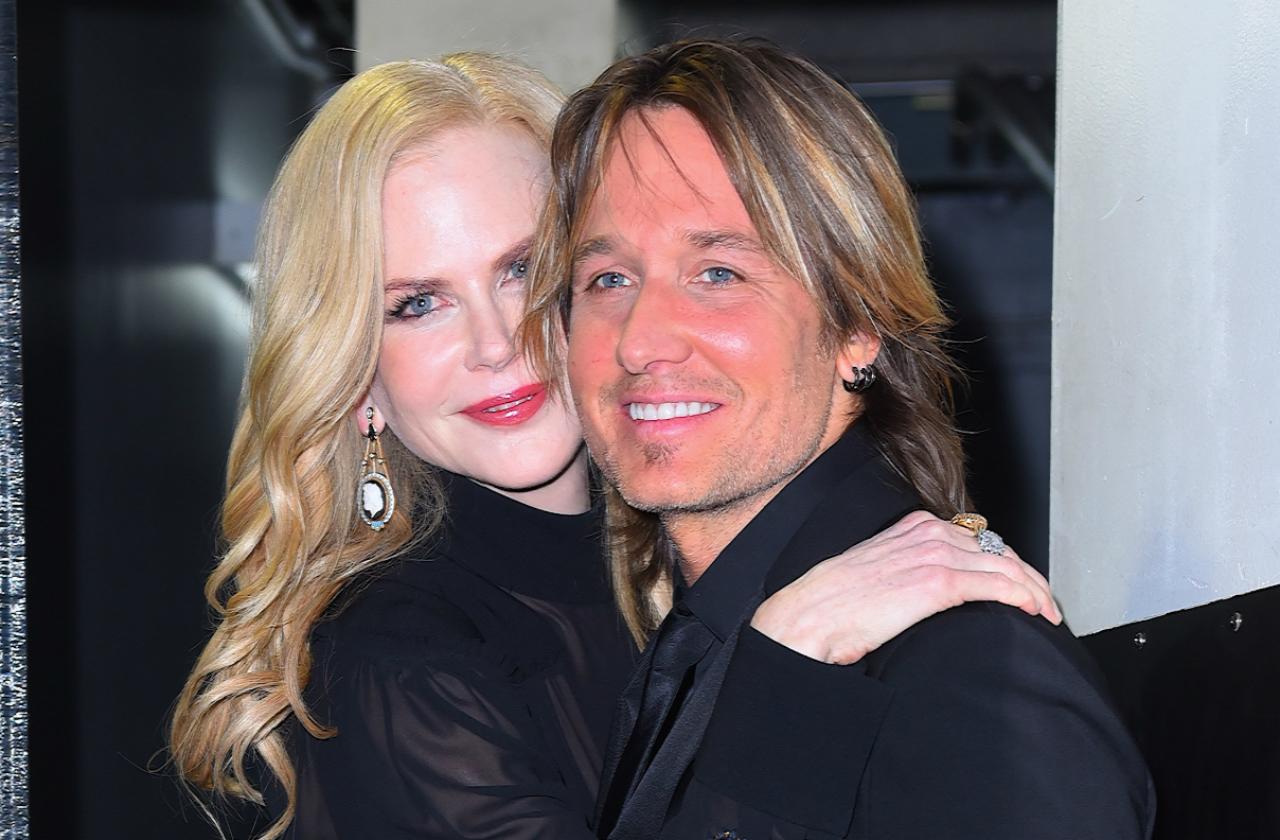 Considering this is not Nicole Kidman's first rodeo —she was married to Tom Cruise with whom she shares two adopted children—you'd think a prenup would be a must. Yet, sources say she had to be convinced by her team.
The Agreement: Keith Urban is set to receive $640,000 a year for the duration of the couple's marriage.
Weirder Still: What's odd about this agreement is that if Urban, an ex-cocaine addict, falls off the wagon he also loses claim to those earnings. That's pretty good motivation to stay sober!
Article continues below advertisement
9. Jessica Simpson and Tony Romo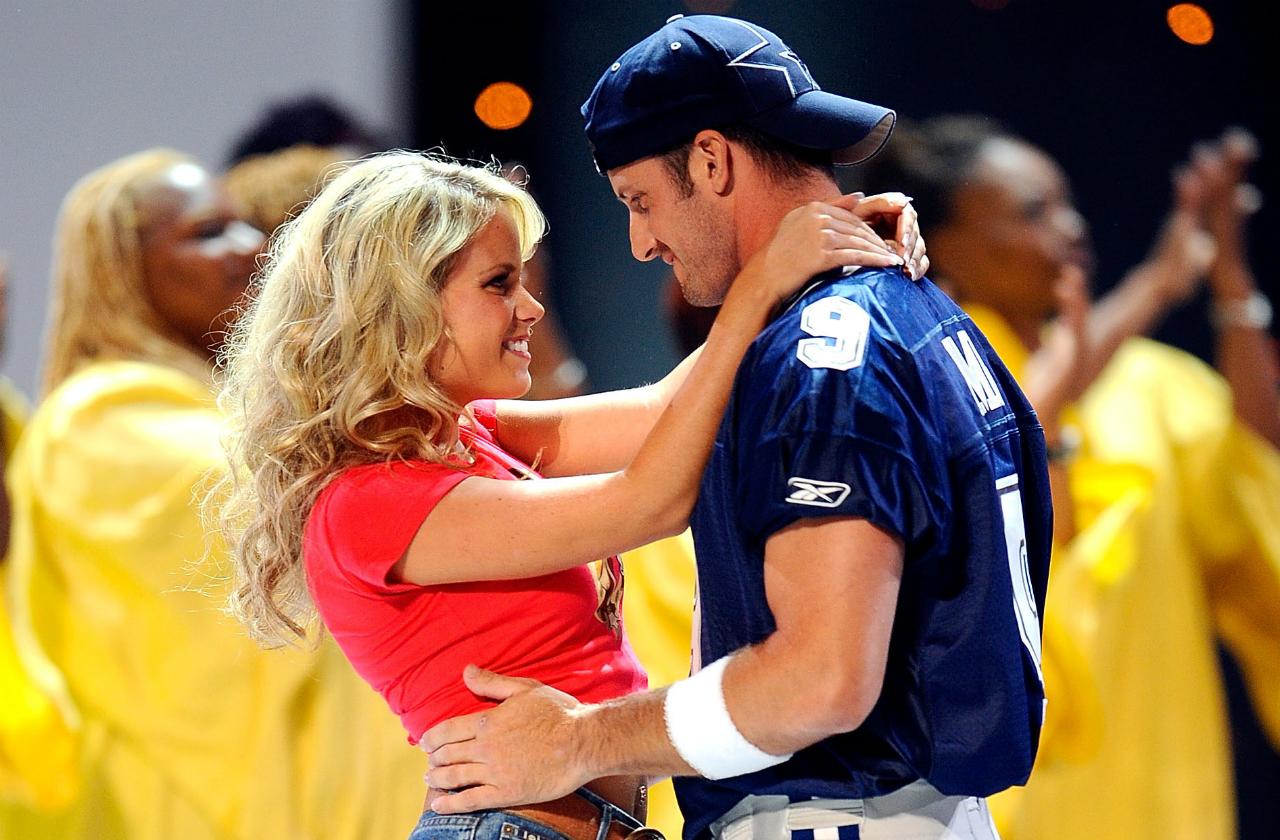 The singer got engaged to the Dallas Cowboys quarterback following her first marriage to Nick Lachey. And although her and Lachey had a reality show, her failed engagement with Romo proved to be more dramatic.
The Money: Simpson was to pay $500,000 per pound gained while married to Romo. Which brings us to...
The Agreement: According to the prenup the couple was working on, Romo added in a "lifestyle clause."
Weirder Still: That lifestyle was mainly concerned with his future wife's appearance. Romo said Simpson could not weigh over 135 pounds during their marriage. Whatever happened to "for better or for worse?"
Article continues below advertisement
10. Mark Zuckerberg and Priscilla Chan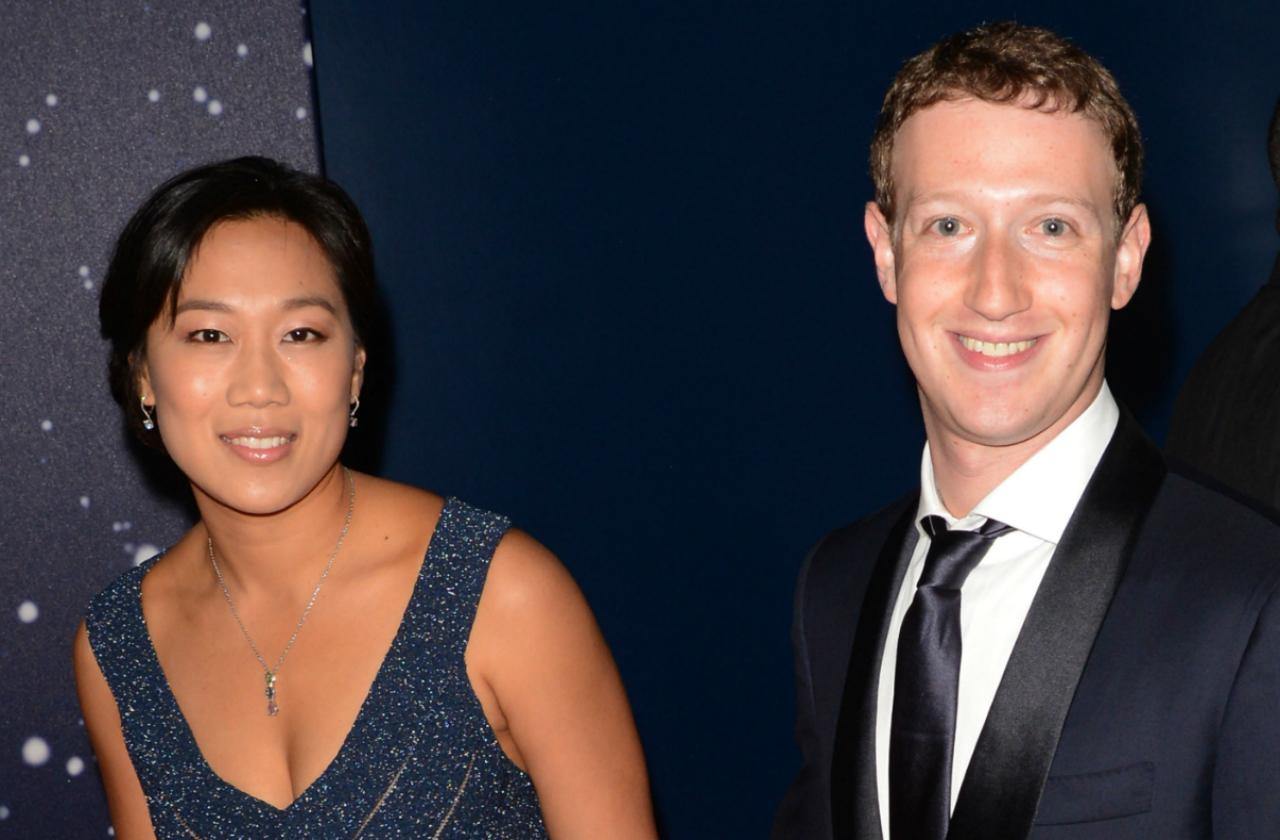 The tech mogul is certainly raking in the big bucks.
The Money: With an estimated $66.5 billion net worth you'd think his prenup with wife Priscilla Chan would be all about protecting his fortune. Well, it turns out Zuckerberg is actually more about the love and romance!
The Agreement: The duo's prenup ensures that Chan gets 100 minutes of alone time with Zuckerberg, and a date night, per week.
Weirder Still: What's ironic, the couple is banned from using Facebook during this special time. That's one way to keep the love alive.
Article continues below advertisement
11. Kim Kardashian and Kanye West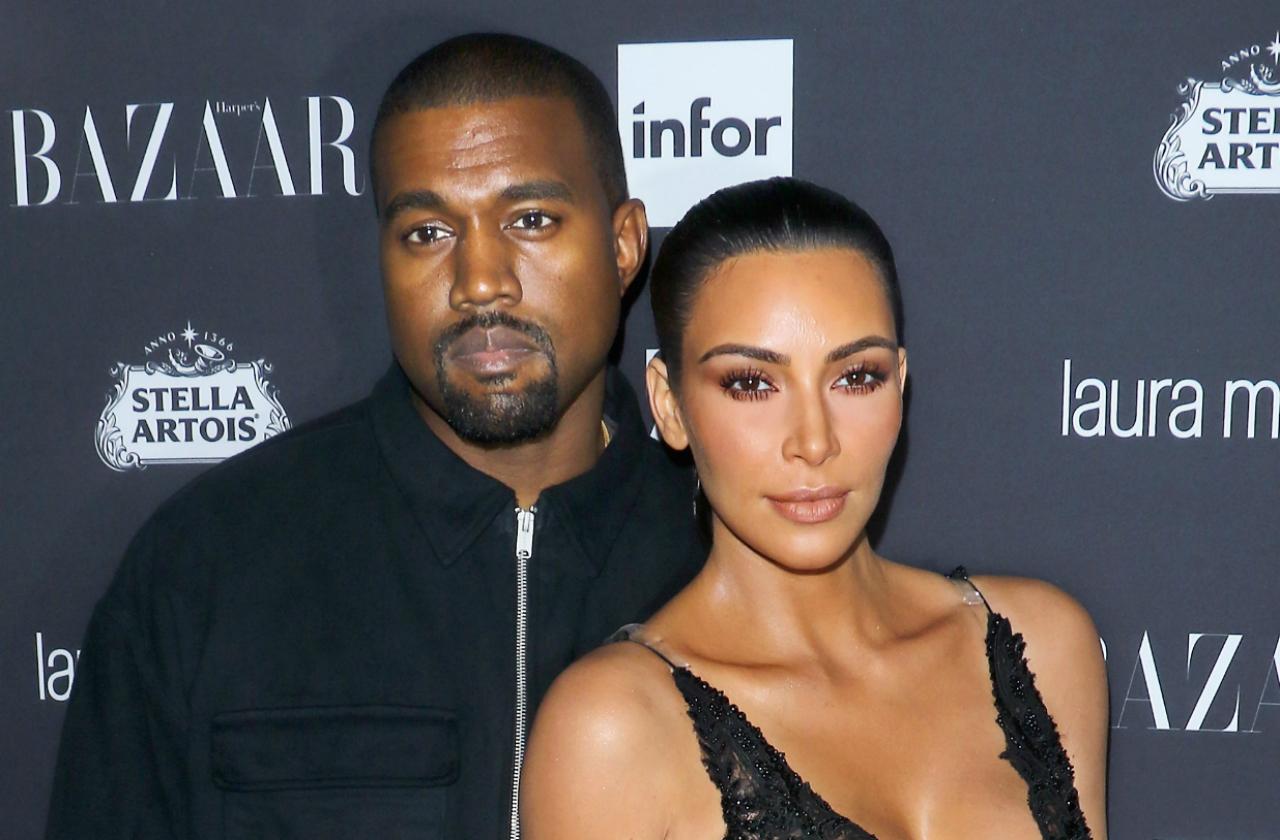 Up until Kim Kardashian, we all believed that Kanye West could only love, well, Kanye. Yet his infatuation with the leading Kardashian started long, long before their first date, way back in 2006 to be exact. Since then, Yeezy had been pursuing the KUWTK star.
The Money: The two did eventually decide to put their financial future on paper with a very generous agreement. As per the prenup, Kim will receive a whopping $1 million for every year the couple are married, but that caps out at $10 mill—not too shabby.
The Agreement: It's no wonder that when it came to marrying the girl of his dreams—the Juliet to his Romeo, as he's said—he was willing to forgo a prenup altogether.
Weirder Still: West who's notorious for needing to be in control added a clause that prevents momager Kris Jenner from making career decisions that affect the couple. Another odd fact? There is no custody clause!
Article continues below advertisement
12. Michael Douglas and Catherine Zeta-Jones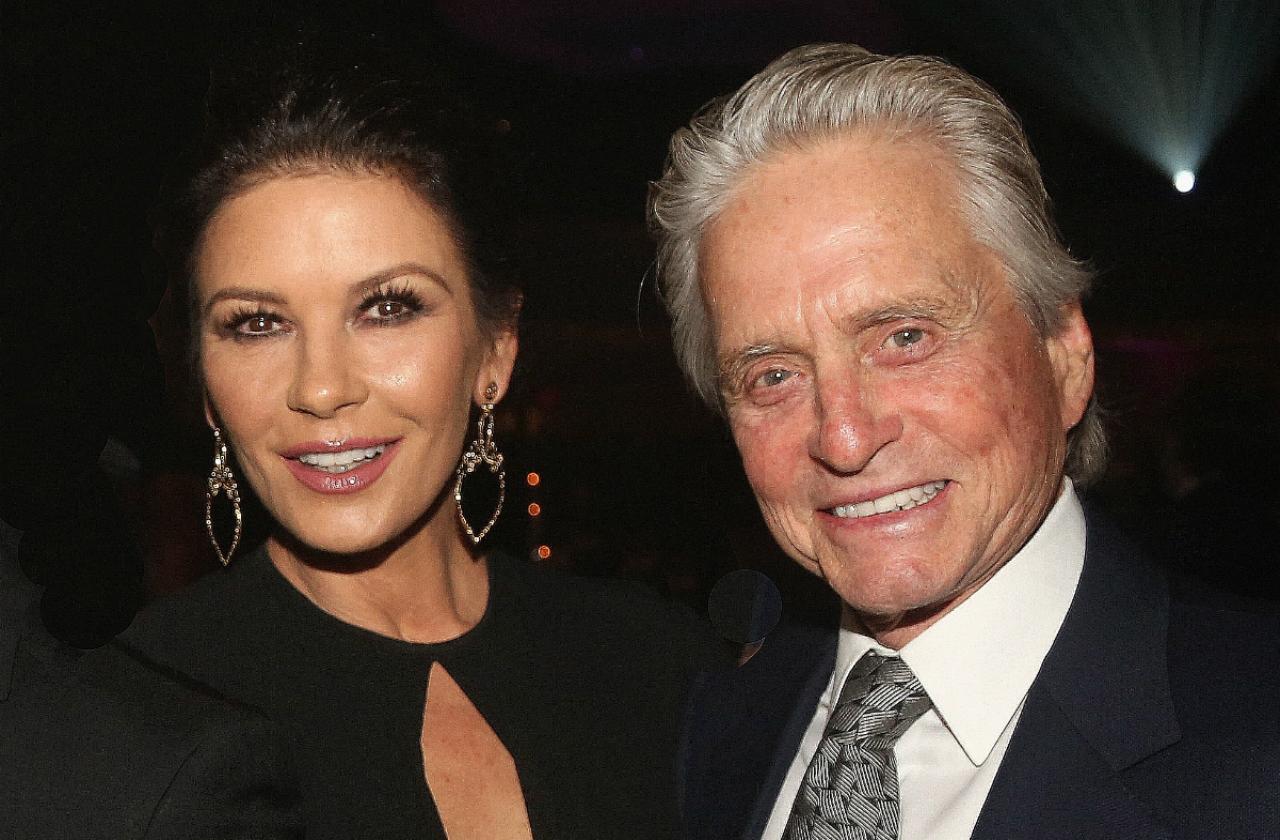 The couple have been going strong for 17 years in spite of their 25 year age difference.
The Money: Zeta-Jones receives $2.8 million for every year she's married to Douglas—and we thought Kim K. was making bank.
The Agreement: Although the two are still happily married, their original prenup had some serious clauses and payouts.
Weirder Still: On top of $2.8 mill, if Zeta-Jones ever catches her man cheating, she gets an extra $5 million! That's a big enough number to turn even the most wild bachelor into an exemplary faithful husband.
Article continues below advertisement
13. Tom Cruise and Katie Holmes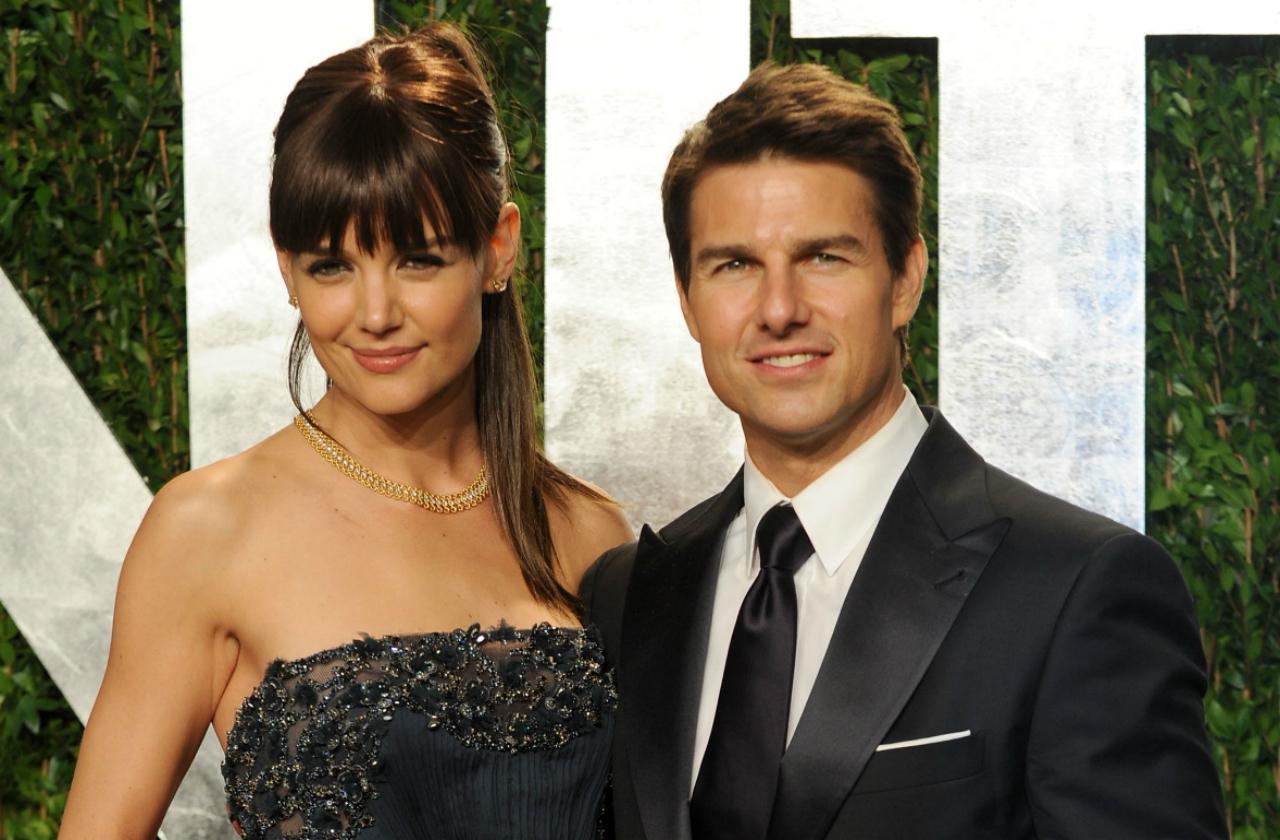 This controversial relationship was a gossip goldmine from the start, from Tom Cruise's Scientology to the questions about the couple's daughter Suri. But their divorce caused quite the stir as well, due to the prenup the coupled signed.
The Money: $3 million per year for duration of the marriage.
The Agreement: Although sources close to Katie Holmes claim she was never in it for the money, her prenup promised $3 million for every year she stayed married to Cruise. Yeah, that's a lot. Holmes would also get to keep their $35 million home in Beverly Hills and receive child support for their daughter Suri.
Weirder Still: In the end, the two did divorce, and all Holmes got was custody and child support...talk about bad negotiating!
Article continues below advertisement
14. Charlie Sheen and Denise Richards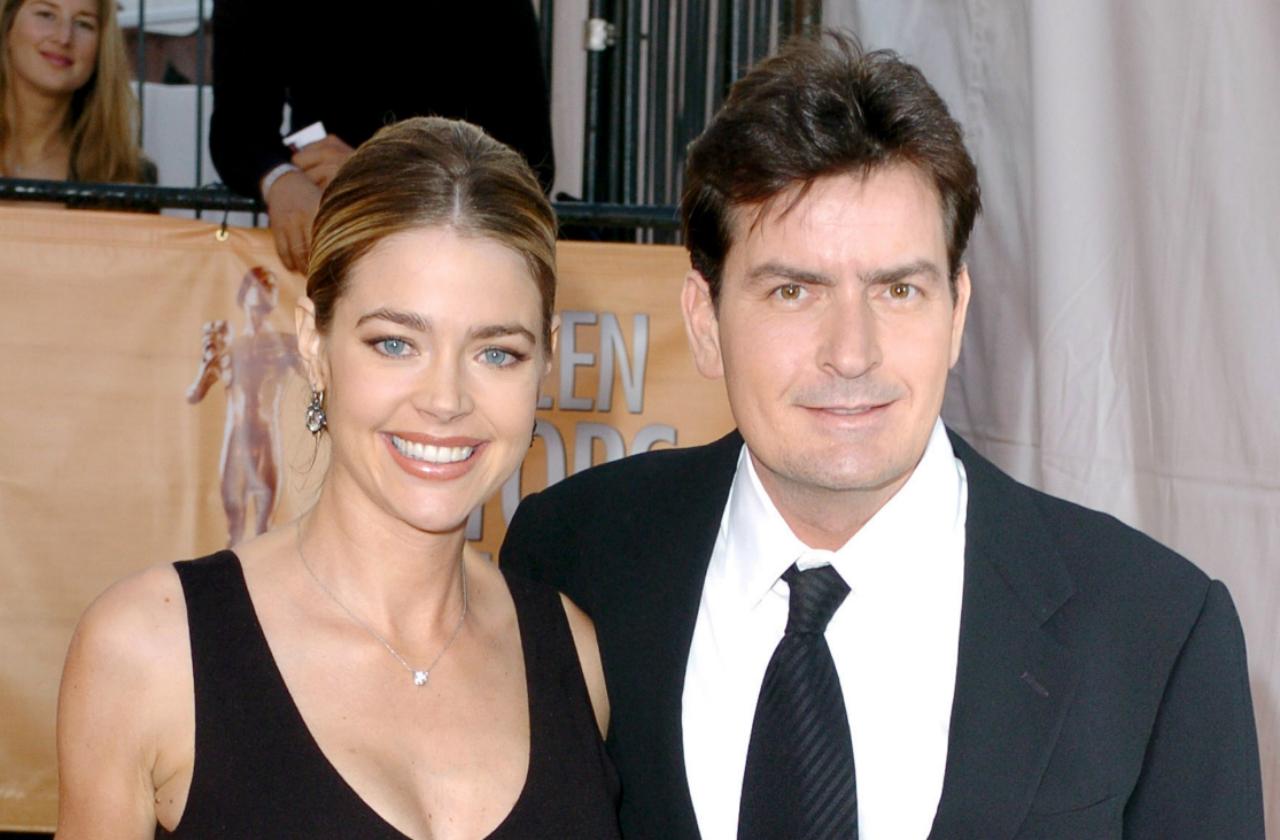 Although Charlie Sheen has always been a wild playboy, he somehow convinced the Wild Things actress to tie the knot with him. Lucky for her, Denise Richards has a good head on that killer bod, and she made sure to have a prenup.
The Money: If the actor cheated Richards would receive a generous sum of $4 million!
The Agreement: For every year Richards stayed married to Sheen she was set to get $300,000. Their agreement also included an infidelity clause, because well, it's Charlie Sheen.
Weirder Still: Yet the craziest thing about this duo's relationship is that Sheen apparently doesn't believe in prenups, claiming they're poison to a marriage...
Article continues below advertisement
15. Jennifer Lopez and Ben Affleck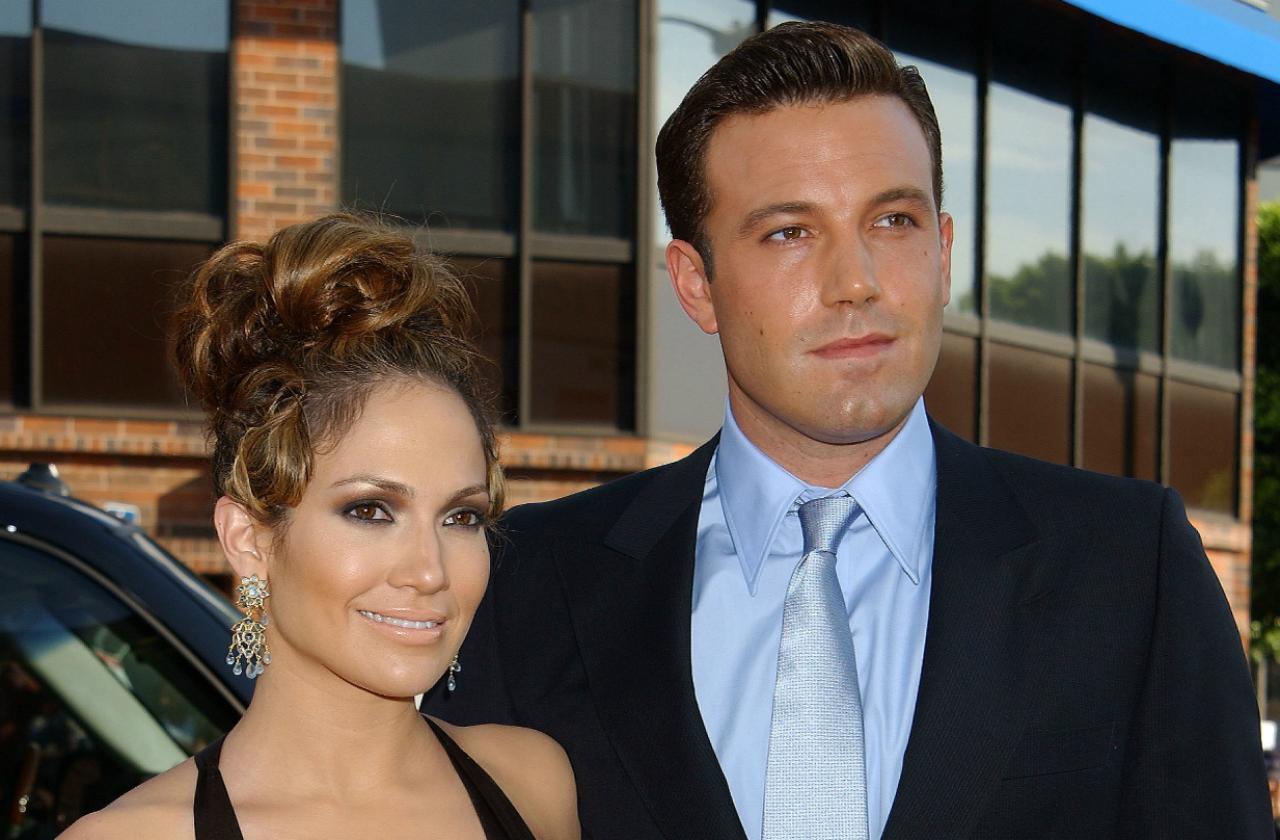 Remember this Hollywood power couple? Although the relationship fizzled just like the duo's movie Gigli, they were in fact engaged. The reason they didn't end up tying the knot? Turns out a certain someone wasn't into the prenup!
The Agreement: Jennifer Lopez was set to get half of Ben Affleck's earnings if he cheated, based on their prenup.
Weirder Still: Some sources even claim that Affleck demanded $5 million for simply marrying Lopez, as well as adding a clause guaranteeing sex at least four times a week with his new bride!
Article continues below advertisement
16. Beyoncé and Jay-Z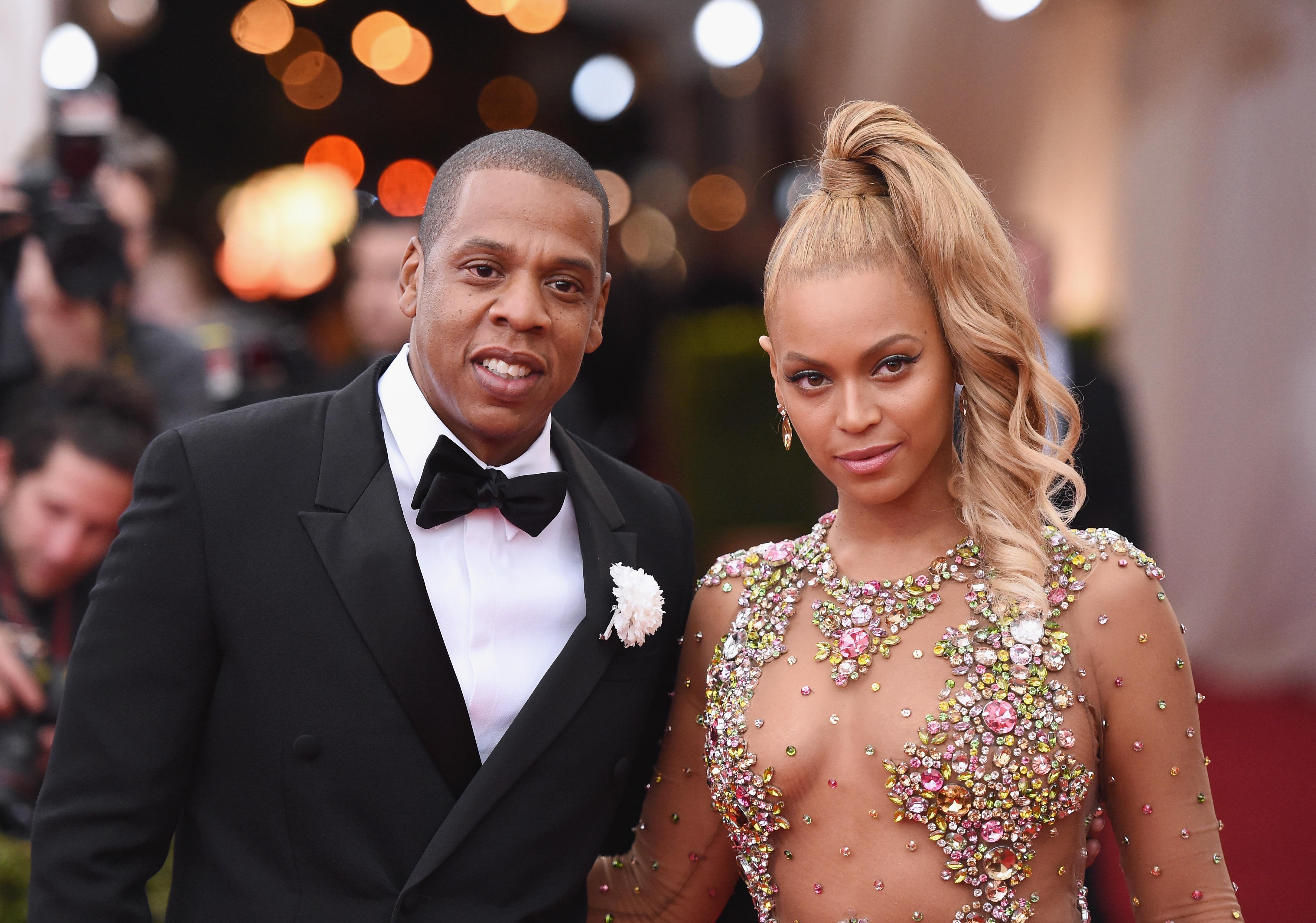 Hip-hop's royal couple, Beyoncé and Jay-Z, have a solid relationship in spite of a rocky patch back in 2015. In fact, they've been dating since Bey was just 19!
The Money: Regardless of their love, the duo have a shared $1.16 billion net worth, that needs to be protected by a prenup.
The Agreement: According to the couple's prenup, Queen Bey receives $5 million per child! That's a great incentive for growing the family. And if the marriage ends before two years, she would have earned $10 mill.
Weirder Still: Jay and Bey took things a step further by adding a post-nuptial agreement that splits custody of their kids, 50-50 in the case of a divorce.
Article continues below advertisement
17. George Clooney and Amal Alamuddin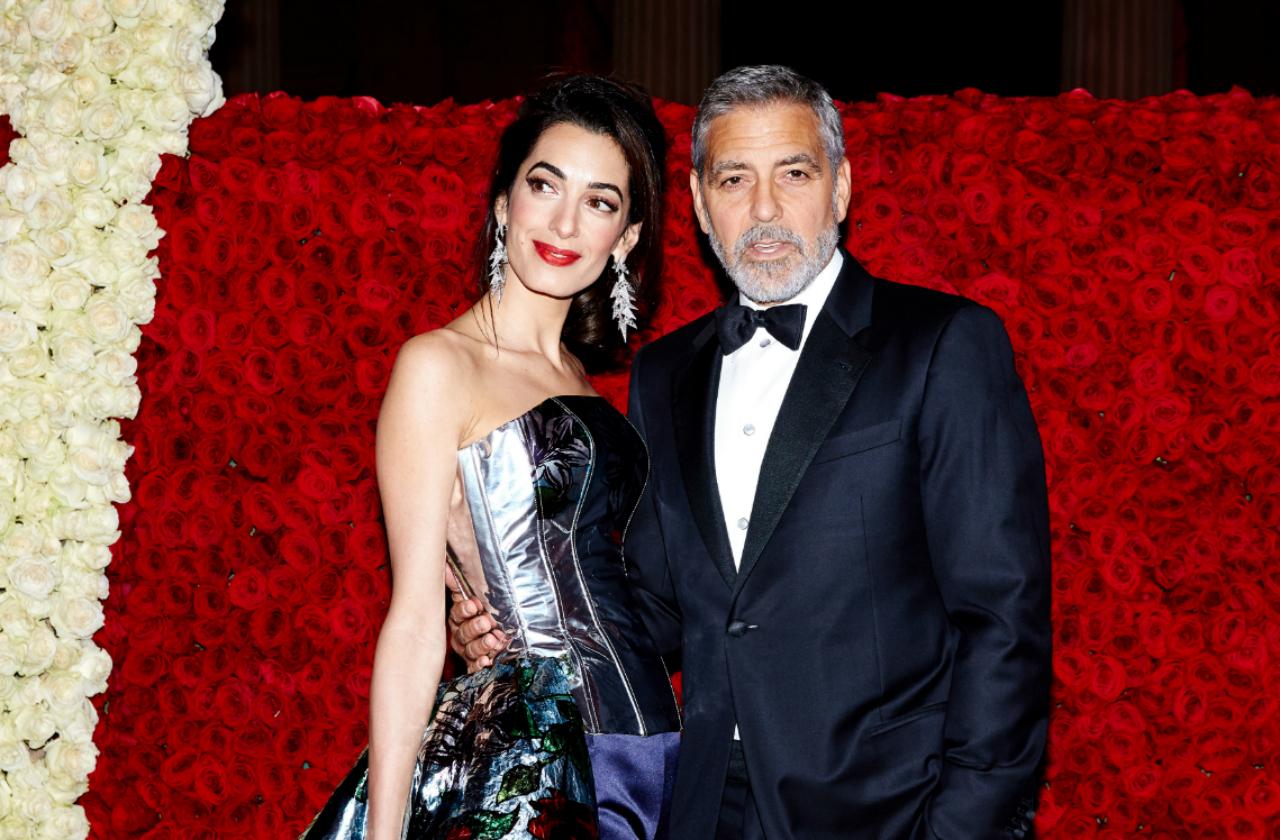 Considering Amal Alamuddin is an international lawyer specializing in civil rights, it's safe to say she's not into George Clooney for his money or fame. Yet, the actor is worth $220 million, so protecting that makes logical sense.
The Money: $20 million
The Agreement: Sources say Amal won't get half the fortune, but she will walk away with a hefty lump sum if the couple divorces.
Article continues below advertisement
18. Steven Spielberg and Amy Irving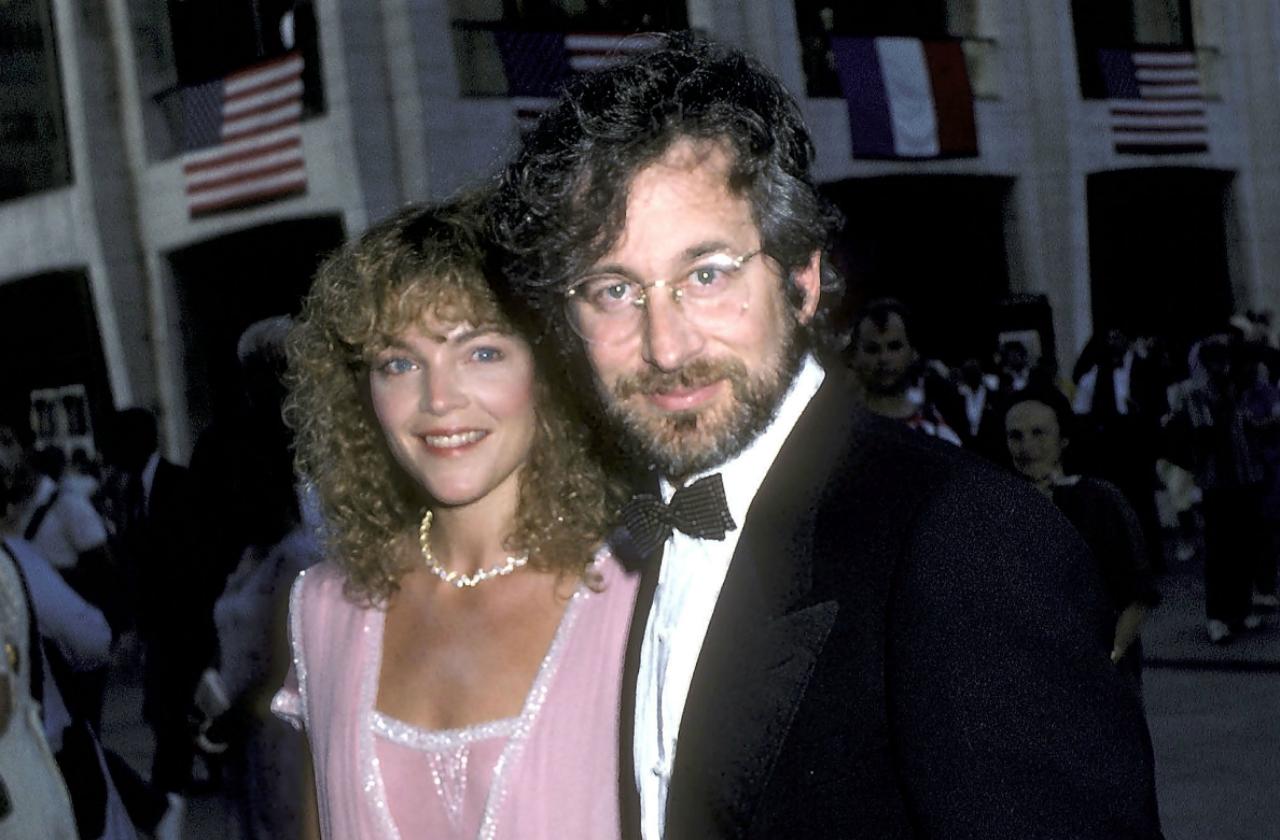 Steven Spielberg married the leading Carrie actress back in the '80s, when she was a rising star. In typical Hollywood form, he left Irving just four years later for another actress. How cliché.
The Money: This little error awarded Irving half of her husband's fortune, $100 million, and that was worth a lot more back then!
The Agreement: Although Spielberg had a "prenup," it was dismissed in court. Turns out a napkin does not count as a legitimate agreement.
Article continues below advertisement
19. Tiger Woods and Elin Nordegen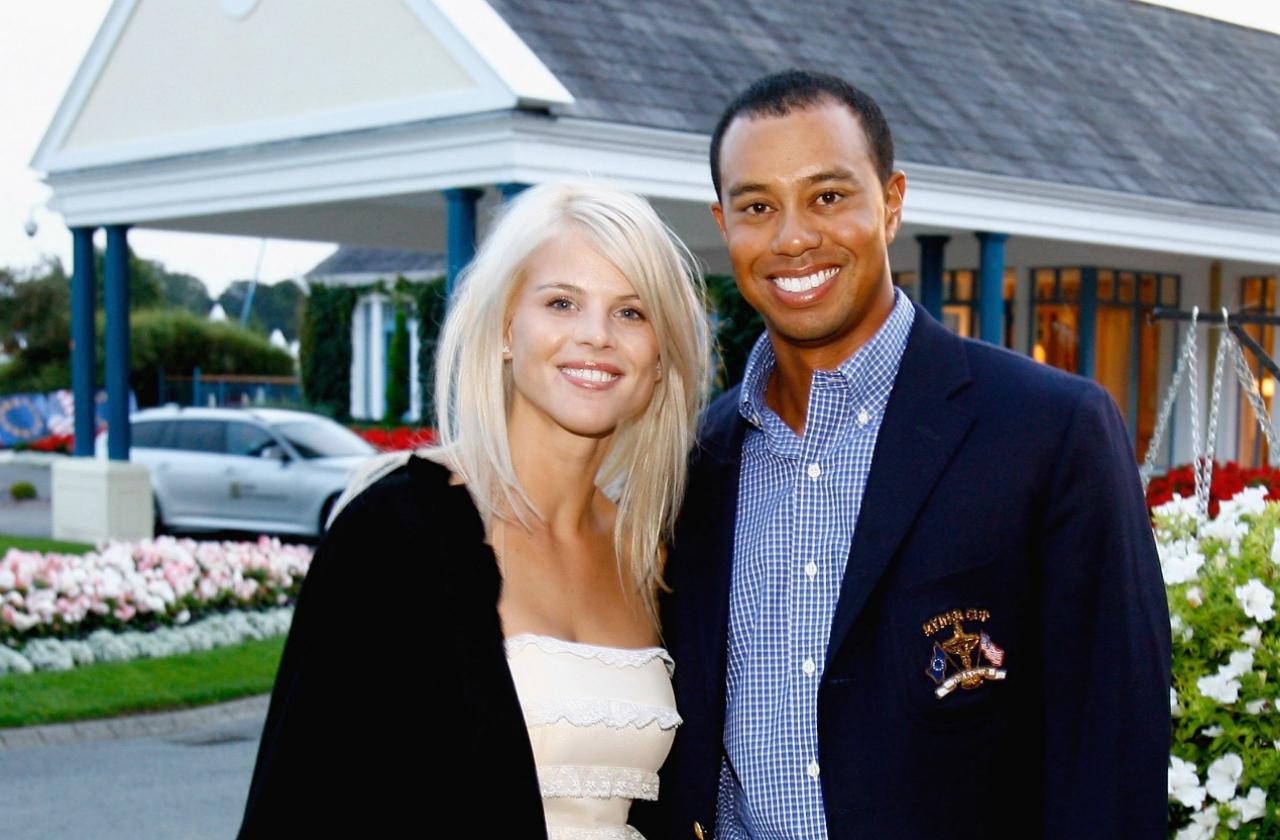 The pro golfer gained great popularity in the tabloids following his notorious cheating scandal. His then wife, Elin Nordegen, was a Swedish model, and even that wasn't enough to keep Tiger Woods in check.
The Money: Yet, post-cheating she negotiated her way to $110 million!
The Agreement: Before getting married, and prior to all the cheating, the two had a prenup that promised to leave Nordegen with $20 million.
Weirder Still: According to sources, Woods pulled all the stops to win her back, even offering a $200 million prenup if she gave him another shot. Doesn't he know that money can't buy happiness?
Article continues below advertisement
20. Ice-T and Coco Austin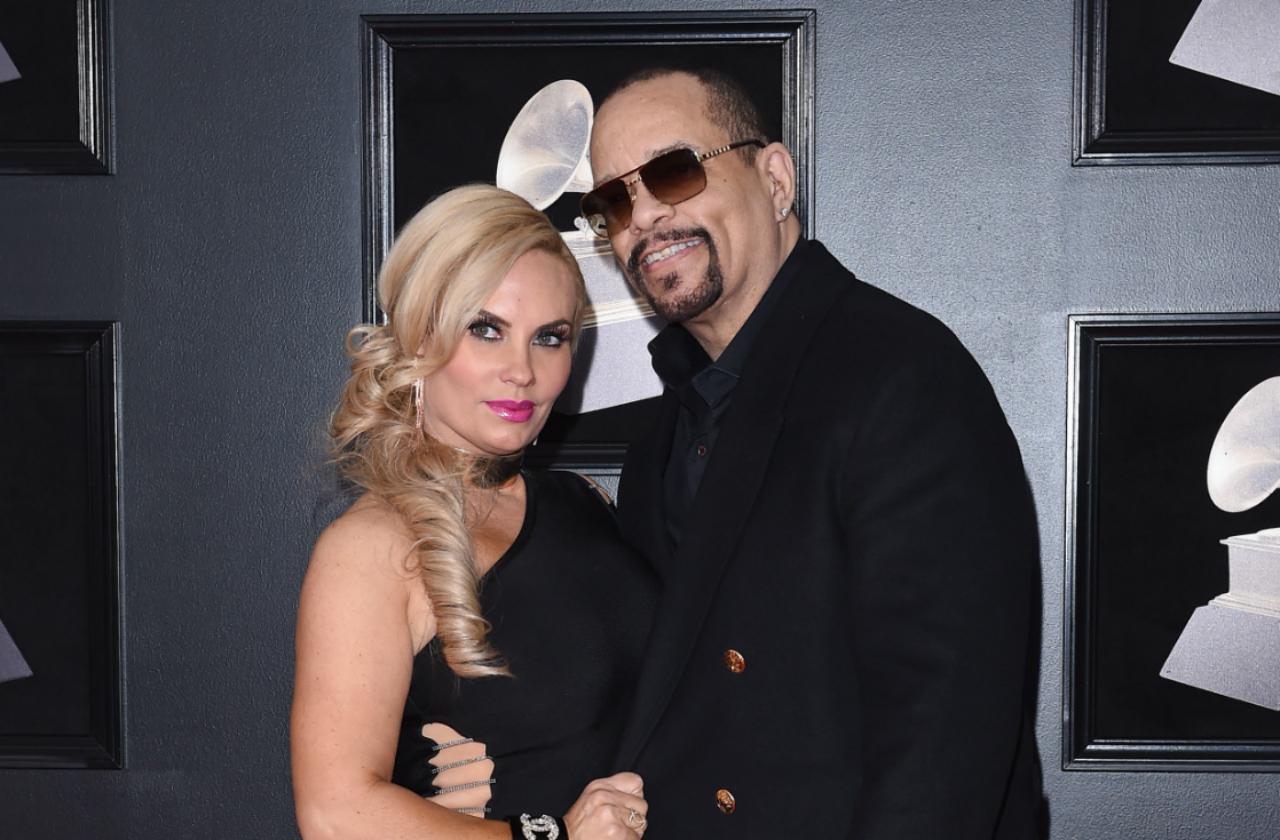 The rapper and model have been married for 16 years, three of which are documented on their reality TV show, Ice Loves Coco. Although they've faced some ups and downs, the couple is still going strong, but is it the love or their insane prenup that's keeping them together?
The Agreement: Since Ice-T had a musical career and was breaking into acting when the couple tied the knot, it's no wonder he had a prenup drawn up.
Weirder Still: According to the man who married the two, Pastor Bishop Don "Magic" Juan, their prenup states that in the case of a divorce Coco would have to return her breast and derriere implants! True, Ice-T did pay for the goodies, but who knew those assets came with a return policy...
We pay for juicy info! Do you have a story for RadarOnline.com? Email us at tips@radaronline.com, or call us at (866) ON-RADAR (667-2327) any time, day or night.