Halle Berry Divorce Documents Reveal Secrets Of Her Iron-Clad Prenup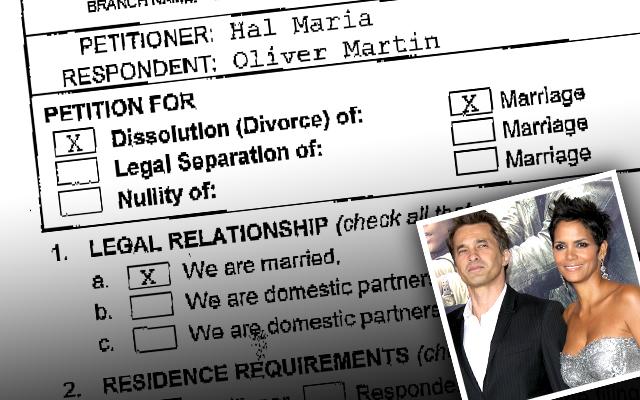 Halle Berry's newly filed divorce documents, obtained by RadarOnline.com, reveal details of her top-secret prenup with Olivier Martinez.
Berry secretly filed the paperwork on Monday in Los Angeles, under the pseudonym Hal Maria. Martinez was listed as Oliver Martin. The paperwork came to light today, after Martinez filed his own divorce petition.
And while the courts will now have to decide who technically filed first, the documents obtained by RadarOnline.com shed new light on the top-secret deal they struck before going down the aisle.
Article continues below advertisement
According to Berry's petition, the prenup stated that "no spousal support shall be awarded to either party."
She also claims that all of her "earnings and assets are her separate property," per the prenup. The documents reiterate, "Pursuant to the prenuptial agreement, there is no community or quasi-community property."
Like Martinez, she listed the date of separation as October 26.