Utah Cops Knew Brian Laundrie Had Allegedly 'Hit' Gabby Petito In 'Domestic' Dispute, Shocking New Dispatch Audio Reveals
We all saw/heard how Utah cops interacted with Brian Laundrie and Gabby Petitio on Aug. 12 in body-camera footage released after the 22-year-old vlogger was declared missing and before she was confirmed dead by homicide.
But now we know what preceded that stop, and it's stomach-turning.
Article continues below advertisement
According to new dispatch audio released out of Grand County and obtained by Fox 13, the Moab Police Department officers who pulled the couple over last month were informed by the dispatcher that Brian had allegedly "hit" Gabby in a "domestic" dispute.
This confirms that when officers stopped the couple outside Arches National Park and spoke to each of them separately, they knew that they were responding to a report from an eyewitness who claimed to see Laundrie "slapping" Petito outside the Moonflower Community Cooperative.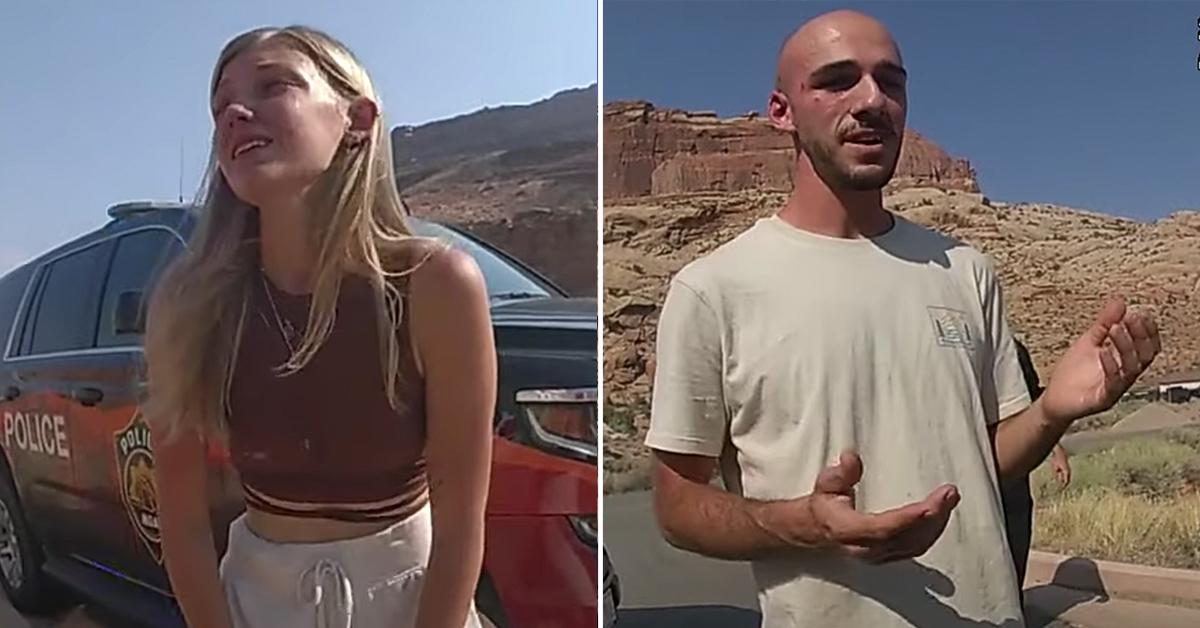 Article continues below advertisement
"RP [reporting person/party] states a male hit a female. Domestic," the dispatcher told officers at 4:38 PM local time, according to the newly released audio. "He got into a white Ford Transit van. He has black latter on the back. Florida plate."
An officer was then heard asking for more information regarding the witness, and was again told that Laundrie had allegedly hit Petito.
"Phone number is [redacted], name's [redacted]," the dispatcher responded at 4:42 PM local time. "I'm not sure [inaudible], but the female who got hit, they both – the male and the female – both got into the van and headed north."
MPD announced last week that there would be an independent investigation into the responding officers' handling of the situation, as it is the law in the state of Utah that cops must either make an arrest or issue a citation if they believe an incident of domestic violence has taken place.
Neither happened in the case of Brian and Gabby.
Article continues below advertisement
The hour-long body-camera footage of the Aug. 12 stop showed that there was no mention by cops of the alleged violence against Petito. In fact, when officers observed scratches on Laundrie's face, neck, and arm, the now-"wanted" 23-year-old simply said his fiancée had scratched him during an earlier argument.
He told cops their disagreement started when he dragged dirt from his flip-flops into their van, which caused Petito – who said she had obsessive compulsive disorder – to get "worked up."
Brian appeared calm, cool and collected, while Gabby looked to be a nervous wreck. She cried the entire time officers were with the pair.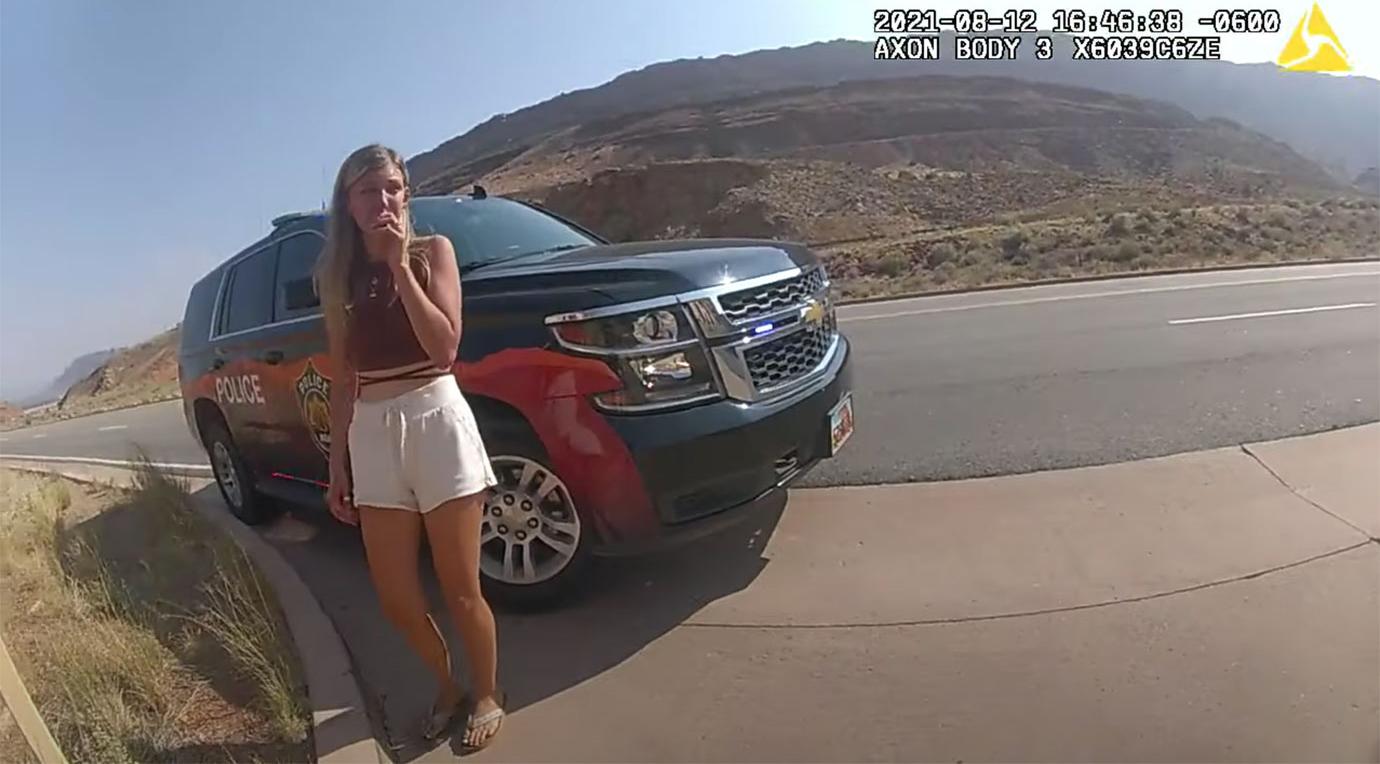 Article continues below advertisement
"Some days I have really bad OCD, and I was just cleaning the back of the van before, and I was apologizing to him, saying, 'I'm sorry I'm so mean,' because sometimes I have OCD, and sometimes I get really frustrated," she explained to inquiring officers through tears. "Not like mean towards him, I guess my vibe. I'm just in a bad mood."
Petito said she and Laundrie had been fighting all morning and that he locked her out of the van. She said he "wouldn't let me in the car before" and "told me I needed to calm down."
Still crying, she told officers that she had hit him, which she believed caused a bystander to call the police. "I was trying to get him to stop telling me to calm down," she explained.
The police report of the stop reportedly stated that officers concluded the incident was a mental-health crisis and not a crime, even though cops reportedly documented that Laundrie had grabbed Petito's face after she hit him.
The responding officers initially said they were going to charge Gabby with domestic violence but chose not to after she told them she had no intent to hurt Brian. He also insisted that he was not hurt.
At the officers' suggestion, the couple separated for the night. They put Laundrie up in a nearby hotel and allowed Petito to stay in the van.
Article continues below advertisement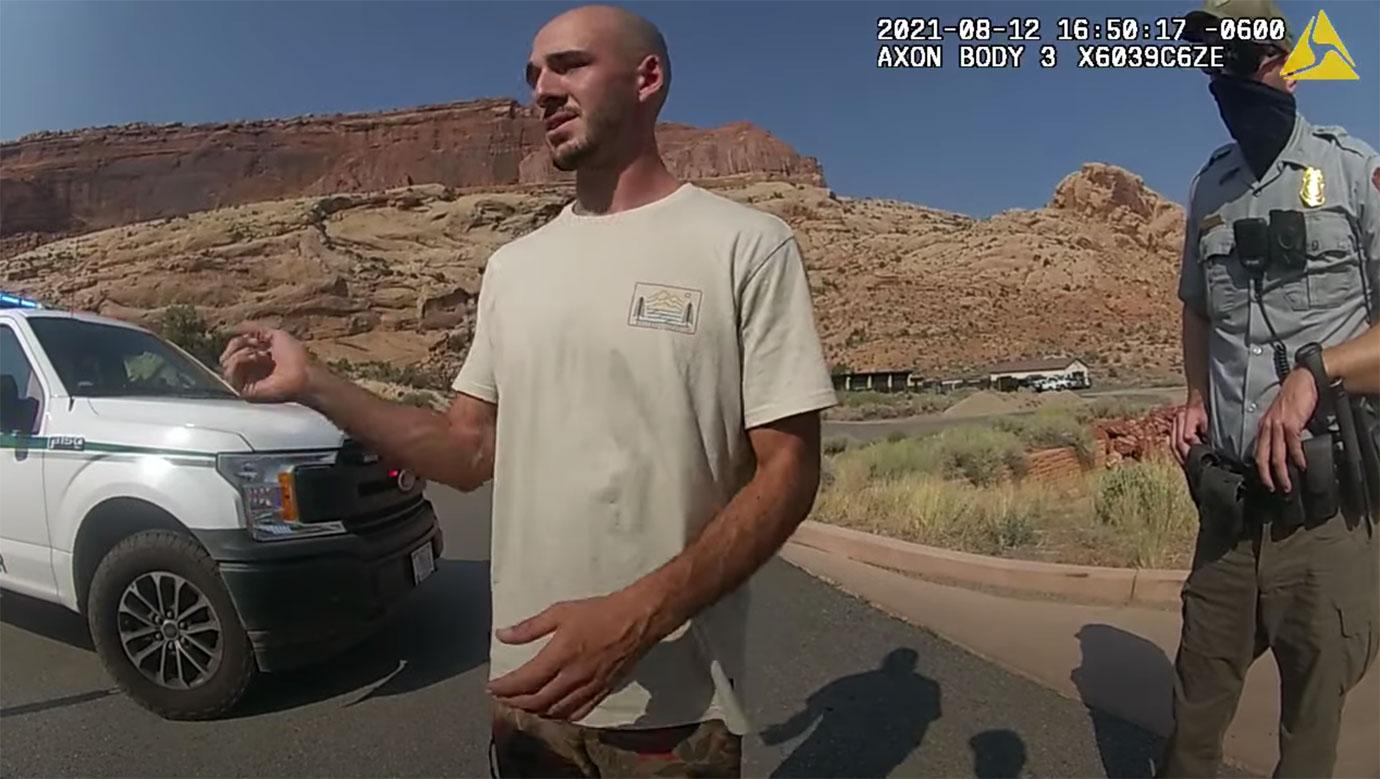 As RadarOnline.com has previously reported, the person who initially called 9-1-1 sounded panicked.
"I'd like to report a domestic dispute," the eyewitness was heard telling the operator, describing the couple's vehicle and license plate. "We drove by, and the gentleman was slapping the girl."
When the operator asked, "He was slapping her?" the caller replied, "Yes, and then we stopped. They ran up and down the sidewalk. He proceeded to hit her." The caller said the couple then drove off.
Article continues below advertisement
Petito's death following a mysterious disappearance while on a cross-country road trip with her fiancé-turned-"person of interest" has garnered nationwide attention.
That attention has morphed into all-out desperation, as Laundrie is nowhere to be found.
A federal arrest warrant for the North Port, Florida, resident was issued last week after numerous sources and eyewitnesses have come forward with anecdotal evidence about Laundrie's "aggressive" demeanor, Petito's emotional state and places the two were last seen.
Gabby's best friend, Rose Davis, said she knew the couple well and thought they were the definition of "very toxic." She believes Brian is a "jealous" and "controlling" "sociopath" who displayed signs of "domestic abuse" throughout his relationship with Gabby.
When she saw the Moab police body-camera footage, her stomach sank.
"I have seen [Gabby] like that, and it's always the same situation," Rose said. "And she always defends him."