Shocking Police Body-Cam Footage Shows Missing 'Van Life' Woman Gabby Petito Sobbing Hysterically After Leaving Visible Scratches On 'Person Of Interest' Brian Laundrie's Face Prior To Disappearance
The 22-year-old "van life" woman whose mysterious disappearance continues to make headlines nationwide was seen crying hysterically after confessing to hitting her fiancé in newly released police body-camera footage taken a month before she was reported missing.
Article continues below advertisement
On Thursday morning, cops in Moab, Utah, released an hour-long video of their interaction with Long Island native Gabby Petito and her 23-year-old fiancé, Brian Laundrie, outside the couple's white 2012 Ford Transit van on Aug. 12.
Petito was reported missing by her family on Sept. 11, 10 days after Laundrie returned to the couple's Florida home alone following their cross-country trip.
Laundrie has since lawyered up and is refraining from assisting authorities in their search. Though he's been named a person of interest in the disappearance, police in North Port, Florida, said Thursday afternoon they do not currently have evidence to show a crime was committed.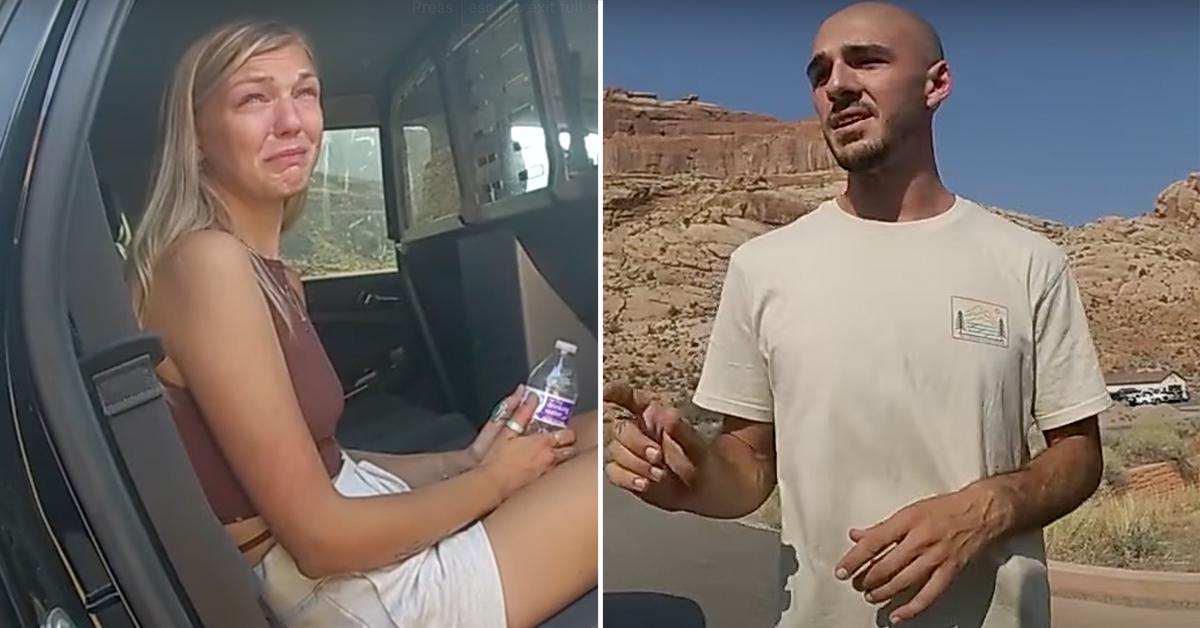 Article continues below advertisement
According to the Petito family, Gabby and Brian left for their trip from New York on July 2 and were due to conclude the trek in Portland, Oregon, to celebrate Halloween with friends.
The following month, Moab police pulled the couple's van over outside Arches National Park after receiving a call about a potential domestic violence incident. In the video, an officer observed that the driver was speeding and hit a curb.
Petito was sitting in the front seat sobbing when a cop asked her to step out and speak with him about the situation.
"Some days I have really bad OCD, and I was just cleaning the back of the van before, and I was apologizing to him, saying, 'I'm sorry I'm so mean,' because sometimes I have OCD, and sometimes I get really frustrated," she explained through tears. "Not like mean towards him, I guess my vibe. I'm just in a bad mood."
Petito said she and Laundrie had been fighting all morning and that he locked her out of the van during an earlier argument. She said he "wouldn't let me in the car before" and "told me I needed to calm down."
Still crying, she told officers she had hit him, which caused a bystander to call the police. "I was trying to get him to stop telling me to calm down," she explained, adding that she hit him again while they were driving to tell him that cops were trying to pull them over.
Article continues below advertisement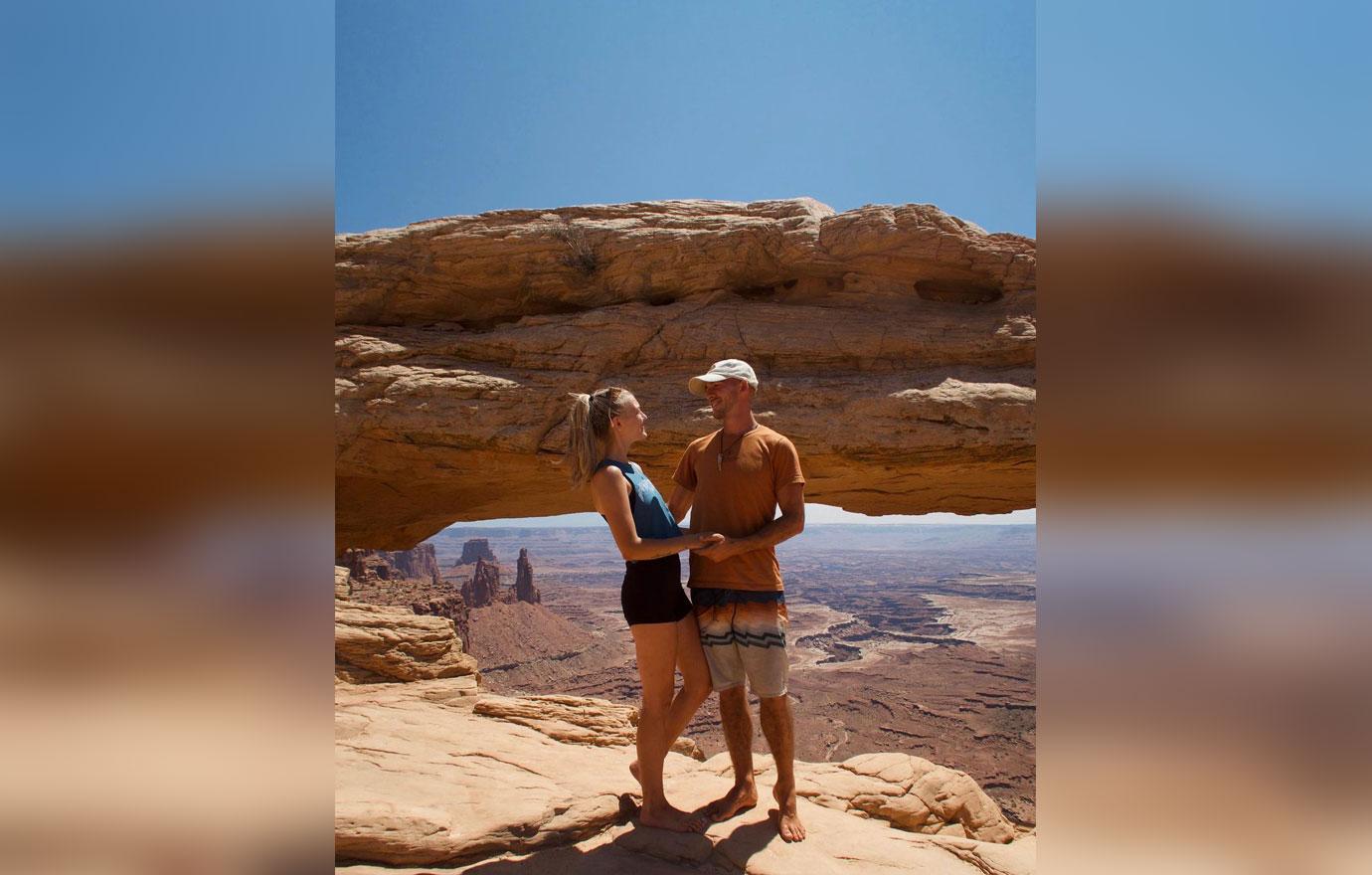 The officer asked Petito to wait inside his squad car while he spoke with Laundrie, who had visible scratches on his face, neck, and arm. He insisted he wasn't hurt but said Petito had scratched him during the earlier incident and again while he was driving, which caused him to swerve. He said he was speeding out of anxiety over the situation.
Laundrie told the cop their disagreement started when he got dirt from his flip-flops into their van, which caused Petito to get "worked up."
He said he suggested they separate from each other to calm down but that she tried to grab the keys to their van. Laundrie said he did not want to press charges against Petito.
Article continues below advertisement
The police report of the stop stated that officers concluded the incident was a mental-health crisis and not a crime, even though cops reported that Laundrie grabbed Petito's face after she hit him.
Police initially said they were going to charge Petito with domestic violence but chose not to after she told officers she had no intent to hurt Laundrie.
Cops said the couple agreed to separate for the night. They put Laundrie up in a nearby hotel and allowed Petito to stay in the van.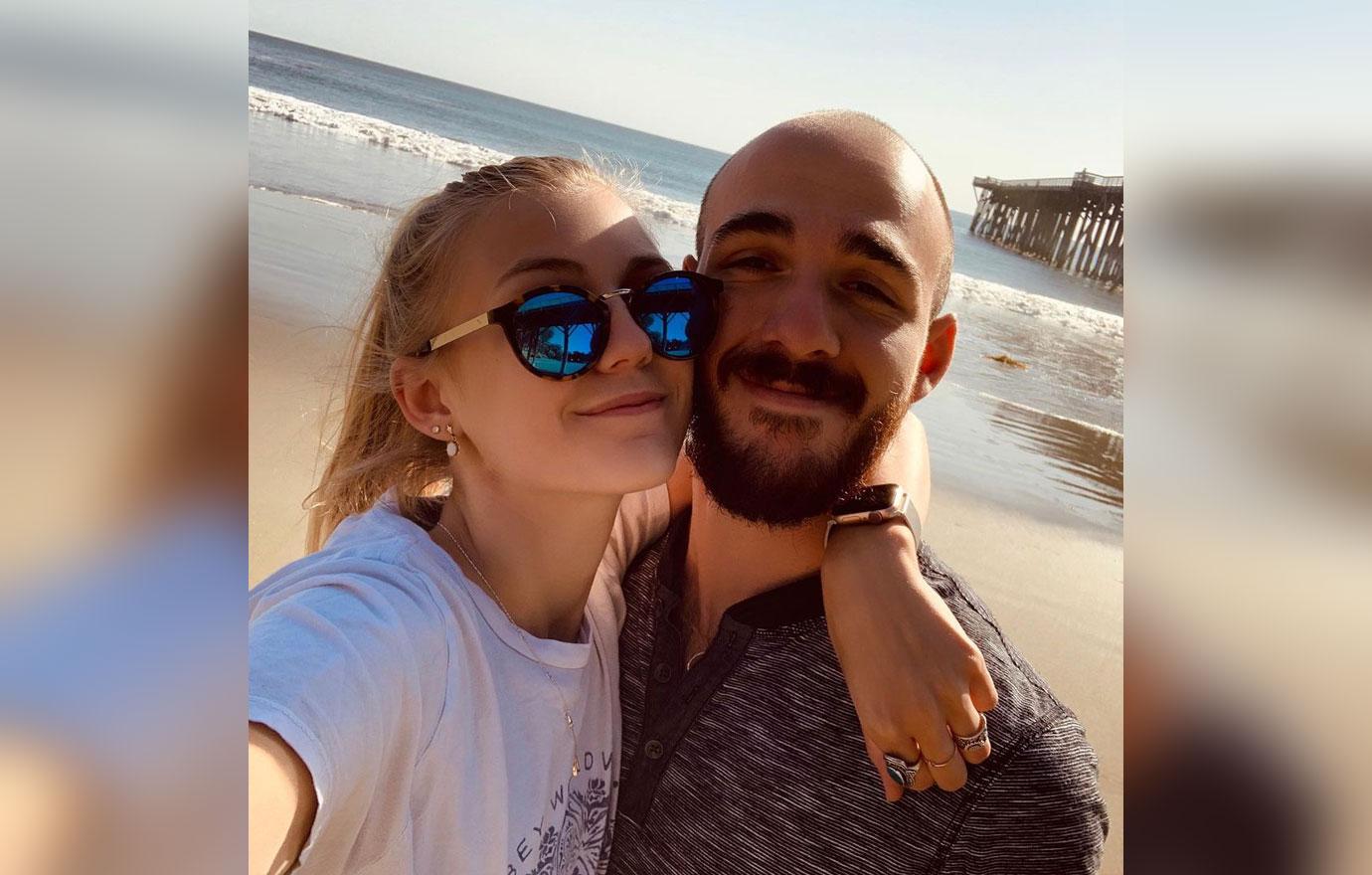 Article continues below advertisement
"At this time, it's a missing person case," said North Port Police Chief Todd Garrison during Thursday afternoon's press conference. When asked whether there was any criminality involved, he replied, "Not at this time."
"Two people went on a trip, one person returned," he explained. "And that person that returned isn't providing us any information."
When asked whether they could bring Laundrie in for questioning, Garrison said, "Right now, no. Right now, this is a missing person case, alright? And our focus is to find Gabby. My focus isn't to bring Brian in right now. It's to find Gabby."
He added, "Brian is exercising his constitutional right, and I have to respect that."
The day after the police stop in Utah, Laundrie posted a series of photos of himself at Arches National Park with a lengthy and bizarre caption that began, "Humans are primates, great apes in fact but I don't know all how great we are as a species."
Petito's last post was dated Aug. 25. It was a series of pictures showing her smiling and posing in front of the Monarch Mural in Ogden.
Her mother, Nichole Schmidt, believes text messages she received from her daughter's cell phone on Aug. 30 were not sent by Gabby.