Exclusive
Flipping Out! Former US Gymnast McKayla Maroney Embroiled In Bizarre Secret Church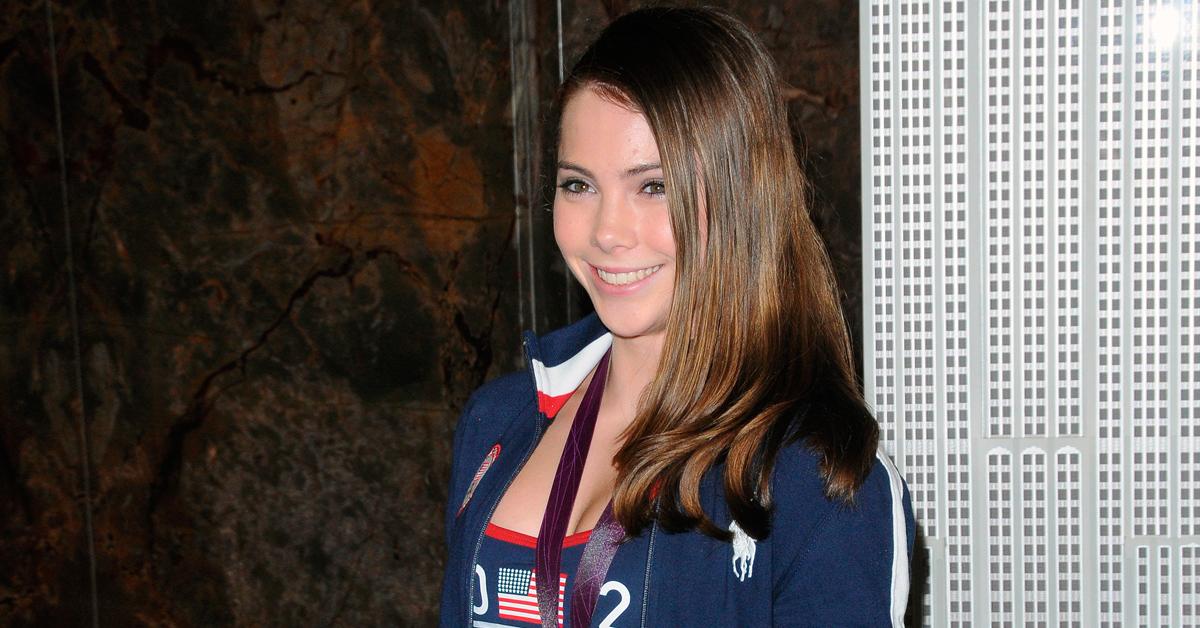 "I don't know if I can put into words what Master John has done for me. What do you say to someone who has given you your life back. Who cures the incurable. Who gives and gives so gracefully. Who has time and time again blessed my life with miracles I can barely comprehend."
- McKayla Maroney, January 2019 (post now removed from social media)
Article continues below advertisement
"Our group and my elites have seen proof of God. And have seen the reality of God, and have seen the evidence of God and have seen the scientific proof of God. It's no longer a 'notion'. They know."
- Supreme Grand Master John Douglas, October 30, 2020
"This is not some cult thing. John is the humblest person I've ever met. He is the perfect person."
- Dr. Christopher Hartnett, co-founder, Church of Master Angels, March 28, 2020
Article continues below advertisement
Former gymnast McKayla Maroney has gone from the heights of success to the depths of a strange secret life, RadarOnline.com has learned, as she finds herself embroiled in a bizarre secret church!
McKayla Maroney – US Gymnast To Instagram Influencer
Maroney became a household name back in 2012. As one of Team USA's "Fierce Five" Olympic gymnasts, she won a team gold medal and an individual silver medal at the London 2012 games. After she was pictured scowling on the podium receiving her silver medal, the resulting "not impressed face" became an internet meme, even prompting President Obama to mimic the expression when he hosted the Olympians at the Oval Office that November.
Article continues below advertisement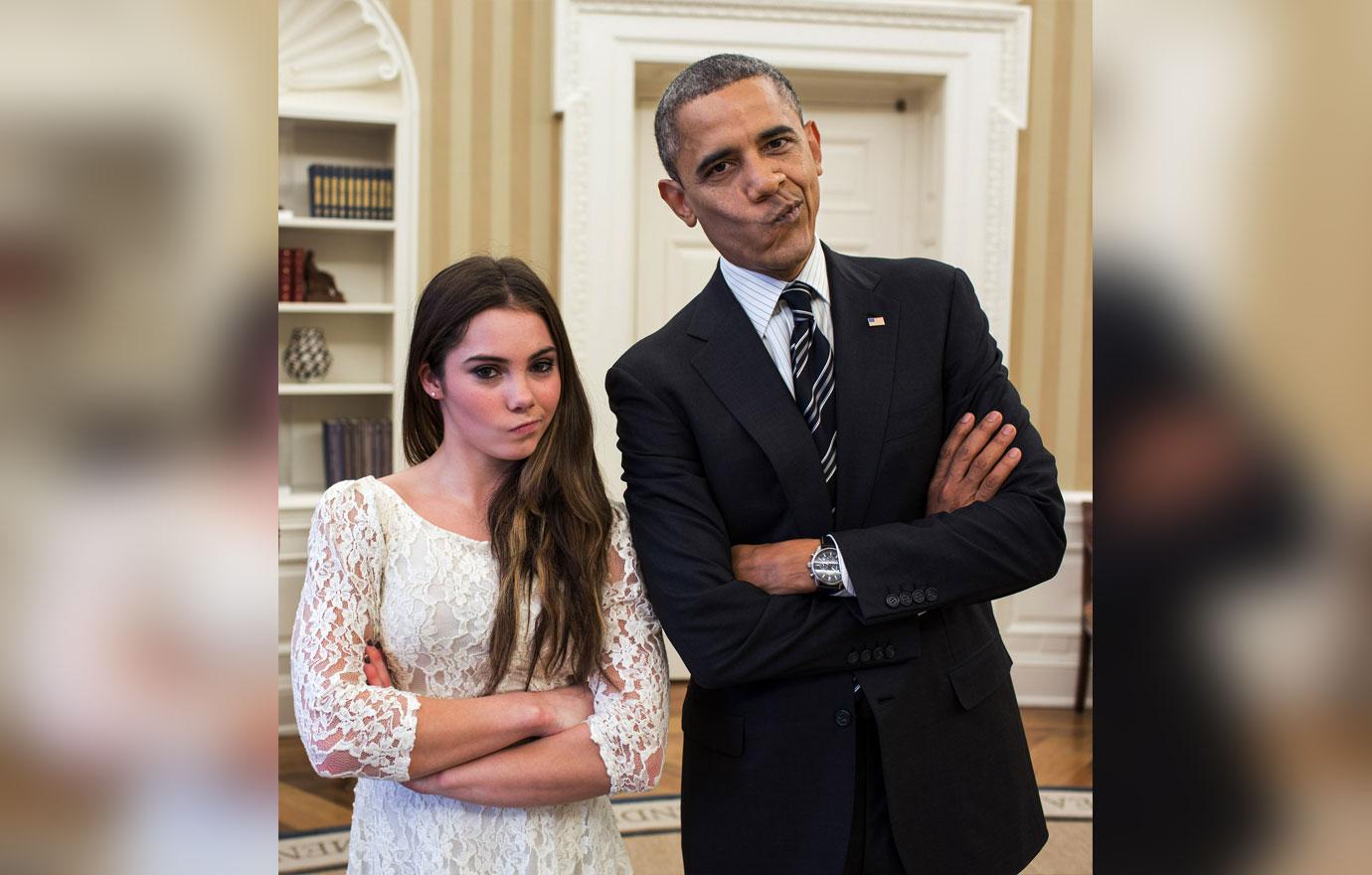 Following her retirement in 2016, she was also a notable witness in the #metoo case brought against USA Gymnastics doctor Larry Nassar, now serving a 40-175 year prison sentence for his abuse of at least 10 girls.
Today, still just 25 years old, Maroney remains an instantly recognizable figure. She has a huge social media following – 1.3 million on Instagram alone, and a further 500,000 on Twitter – and is attempting a new career as a singer.
Article continues below advertisement
She has also become a devotee of a man known as "Supreme Grand Master John Douglas", spiritual head of an organization calling themselves the Church of Master Angels (CMA). Douglas, claims the CMA, possesses superhuman abilities, including the ability to heal illnesses such as cancer and COVID-19 by communing with angels. This is the untold story.
McKayla Maroney & The Church of Master Angels
In December 2020, a blog dedicated to exposing the "preposterous" Douglas claimed: "McKayla Maroney, the gymnastics gold & silver medallist at the 2012 Olympic Games is a member of the Church of Master Angels and is an ardent devotee of the church's faith healer 'Supreme Grand Master John Douglas' who claims he can remotely look inside patients' bodies across the world to identify and kill viruses by commanding angels.
Article continues below advertisement
"Furthermore, McKayla believes in her master's powers to such an extent she is a student of his 'Elite Development' course, where he teaches those same powers together with 'the scientific proof of God'."
The blog, called descentfromheavenlymountain.is, also notes: "The church exists only to take money from recruits and provides no real or lasting benefits, no oversight and no charitable projects have ever been supported."
How could such a successful, talented, popular and apparently intelligent young woman become a member of a money-driven religious cult and devotee of a man who claims to control the power of angels? It's a question that only becomes more puzzling – and more worrying – the deeper one digs into just who the Church of Master Angels and its "Supreme Grand Master" are.
Article continues below advertisement
The CMA has been operating in one form or another since 2007, but it was in 2017 that it took its present incarnation as a vehicle for the teachings of John Douglas.
On their website (masterangels.org), the church describes itself as "a unitary, non-denominational, faith-based community Church open to all seekers of truth, cosmic awareness and soul-realization, regardless of belief, tradition, creed, or religious affiliation that promotes the selfless worship of God through the teaching of God's Masters, Angels, and Holy Saints".
If that all sounds fairly standard for a religious organization, what follows is decidedly less traditional. Everything revolves around Douglas, a 49-year-old Australian "spiritual healer" whom they claim to be "a noted practitioner of Angelic Reformation". This is apparently done through "unique and precise techniques and healing processes with the help of Master Angelic Beings. Together, John and his Angelic companions are working to create profound change on the quantum 'invisible' level to be experienced as healing on the gross physical plane."
Article continues below advertisement
The church also claims that, after Douglas discovered his unique powers by means of "a complete clairvoyant activation, allowing full vision of the energetic or spiritual dimension" aged just nine years old, he now has "higher faculties of remote scanning or sensing of the energetic realm or quantum level… allowing him to measure and identify various energetic frequencies within the body and surrounding spiritual realms."
What does this mean? According to the testimony of the church's disciples, as well as claims made by Douglas himself, it would appear that this self-proclaimed Supreme Grand Master has the ability to harness divine power in order to heal the sick:
"The techniques employed by John, via his spiritual companions, are a powerful synthesis of known and unknown methods that are producing amazing changes and healing on all levels."
Article continues below advertisement
"The statements and advice offered on this website have not been independently evaluated by the medical community," they admit. "The products and items on this website are not intended to diagnose, treat, cure, or prevent any disease or medical condition. The products and items on this website are not substitutes for prudent medical care offered by a licensed medical professional."
Article continues below advertisement
So either Douglas can use heavenly beings to "produce amazing changes and healing on all levels"… or he can't. Depending, presumably, on whether the church is talking to a believer, or a lawyer.
Nevertheless, disingenuous disclaimers aside, the CMA – and by extension Douglas himself – is clearly doing something right. The church is headquartered in a private gated community named Heavenly Mountain, near the town of Boone, North Carolina. There they have a chapel – bedecked in gold and white – complete with what they claim is North America's largest quartz crystal, weighing 14,680 pounds. Money, it seems, is not a problem.
Douglas may be the spiritual head of the church, but its more earthly affairs are run by Dr. Christopher Hartnett. A former businessman and commodities broker, he co-founded the CMA with Douglas, and is now the Supreme Grand Master's right-hand man. According to a biography of Hartnett in a podcast posted on the church's Facebook page, "Dr. Christopher Hartnett has had billion dollar companies, brought VOIP technology to the world, and has enjoyed many successes. His greatest mission, though, is to support Master John Douglas and bring Soul Realization to the world."
Article continues below advertisement
He is also insistent that his church is a perfectly respectable organization, telling an audience in a March 28, 2020 teleseminar: "We are not a religion, we are not a cult. We have nothing really esoteric. We're very practical."
9 Former Celebrity Cult Members
Though he did then add, "You're sick, we're gonna heal you… through the grace of John Douglas, Master John Douglas and the Master Angels."
So if the Church of Master Angels, operating out of a gold-decorated chapel in a gated community called Heavenly Mountain, and led by a self-styled Supreme Grand Master with the apparent ability to wield divine power to heal the sick, is neither a religion nor a cult, we are left with the question: just what is it? And why would someone like McKayla Maroney get involved?
Article continues below advertisement
Secret Documents From The Church
A clue can be found on the descentfromheavenlymountain blog, which has obtained a recording of an internal CMA conference call from 2019. In it, Hartnett outlines his plans for "the natural order of this movement becoming a multi-billion dollar company."
Like the sellers of holy relics to gullible early Christians, the CMA's business model appears to be founded on people's eagerness to believe that spiritual salvation is something that can be bought and paid for.
It turns out the key to unlocking the "amazing changes and healing on all levels" that Douglas and Hartnett offer lies, perhaps predictably, in cold, hard cash.
Article continues below advertisement
By far the greatest part of the church's website is devoted to offering the faithful a whole range of products and services, from blessings and "remote healing" to meditation CDs and MP3s, from pendants and "prayer discs" to minerals and supplements… and none of it comes cheap.
A "Prismatic Awareness Directed Prayer" CD – promising "unprecedented awareness of reality and truth" – will set you back a cool $149.99 (and the 66-minute running time includes "two fifteen-minute periods of silence and one twenty-minute period of silence").
For the same amount of money, the CMA are also offering "Food Repair Discs", which, when placed under a dish or beverage for 10-15 seconds, will "purify, repair, revitalize, cleanse, sanitize, and energize food for optimum absorption, nourishment, and safety." Similar discs can be bought for "Body Repair", "Cold and Flu Repair", "Mold, Fungus and Dust Mite Repair" and even "Pet Repair".
Article continues below advertisement
For slightly more money, believers can invest in a "Silent Faith Remote Healing Directed Prayer". Costing just $250, the buyer will receive "healing directed prayers and special blessings… done by God and the Masters Angels on the subtle silent levels."
Shocking Claim: Danny Masterson & Scientology Accused Of Killing Dogs With Rat Poison
The prayers don't come with a receipt – or even an acknowledgement that you're getting what you've paid for. The small print makes clear that: "There is no written or verbal interaction during or after these remote healing directed prayers," and that, perhaps most brazenly, that not only will there be no proof of the prayers even happening, but that if they don't work, the problem is the buyer's, not the seller's.
"When it comes to the process of blessings from God, the Master Angels, and Divine intervention, the outcome is always unpredictable and is deeply intertwined with the depth of one's Karma, the severity of the problem, and the deservingness of the recipient," they say. "Since these factors are completely variable with every situation and every individual, there can be no guarantees of any specific outcome from Faith-based Silent Remote Healing Directed Prayers… These blessings are unfathomable and cannot be quantified."
In other words, not only will your $250 not be acknowledged in any way, but should nothing happen as a result, it's because you're not "deserving" enough.
Article continues below advertisement
Again, each of the miracle healing products comes with its own disclaimer, as the church, without apparently being aware of contradicting their own boasts, admits: "The products and items on this website are not intended to diagnose, treat, cure, or prevent any disease or medical condition."
But if hawking $149.99 CDs containing 50 minutes of silence, equally-expensive prayer discs to purify your food, or even $250 "remote prayers" that come with no receipt or guarantee of actually working, sounds dangerously close to charlatanry, hucksterism and making money off the back of people's insecurities, they only represent the bottom end of the church's "multi-billion dollar" business model.
Article continues below advertisement
The serious money for the Church of Master Angels comes in the sale of "Directed Prayer Pendants" (up to $1,949.99, not including chain) and especially, a place on the CMA's "Elite Development Course", where, for $10,000, students have the opportunity to spend four days at Heavenly Mountain learning from the Supreme Grand Master John Douglas himself.
And this is where former golden girl of American gymnastics McKayla Maroney comes in.
Maroney's Involvement With The Church Deepens
Maroney's first public association with the Church of Master Angels came in 2018, when she updated her Twitter profile to include a link to a YouTube video posted on the church's Master Angels channel.
Titled "FREE HEALING PROCESS! EMOTIONAL REPAIR", the three-and-a-half minute video showed a blue crystal, and as ambient electronic music played in the background, a voice repeated phrases like "All negative entities and spirits are being released" and "All negative thought form energies are being disintegrated".
With the video was a link to the church's website.
Article continues below advertisement
The six years since Maroney's Olympic success had been mixed. In 2013 she successfully defended her World title with a gold medal on the vault at the World Championships, but the following year she was embroiled in controversy after underage nude images of her were leaked on the internet.
Article continues below advertisement
Two years later, aged just 20, she announced her retirement from gymnastics – and in 2017 was once again headline news when she alleged that USA Gymnastics doctor Larry Nassar had repeatedly molested her from the age of 13 until her retirement.
Gymnastics had made McKayla Maroney famous – but it had also left her scarred. As well as the sexual abuse she had suffered at the hands of Nassar, and the humiliation of having her underage nude photos made public, her career had left her with multiple injuries including two screws in her left leg inserted after an uneven bars dismount shortly after the 2012 Olympics and knee surgery following the 2013 World Championships.
Article continues below advertisement
She also claimed in 2015 to have struggled with "adrenal fatigue".
"I got really sick," she revealed in a YouTube video. "I got this thing called adrenal fatigue. It caused me to have depression and anxiety and it caused a lot of things that sucks.
"I have been there in the lowest low and I am just like can I get lower? I don't think I can get lower.
"This is a world issue, being happy and healthy are the most important things in your whole entire life. If you are not happy, it just ruins everything else, you don't even wanna be alive. That's what our f****d up society makes us like that and that's what ego rips you down, you are not perfect but you have to pretend that you are perfect."
Article continues below advertisement
For Maroney to have suffered from depression is hardly surprising. A gymnast since she was 18 months old, for as long as she could remember her whole life had been defined by the sport. To reach 20 years old and have to leave that behind – as well as the pride and glory that comes from achieving gold medals at the Olympics and World Championships – would be a huge struggle for anyone. Add to that years of sexual abuse by a trusted mentor and the betrayal of her intimate photos leaking, and it would almost be more remarkable if she had not suffered from some level of depression and anxiety.
The issue of "adrenal fatigue" is trickier. For those who claim to be suffering from it, adrenal fatigue is a condition where the adrenal glands become "exhausted" and unable to produce the proper quantities of hormones including the "fight or flight" hormone cortisol. Medical studies have shown that impaired levels of cortisol can have a significant association with conditions including depression.
Article continues below advertisement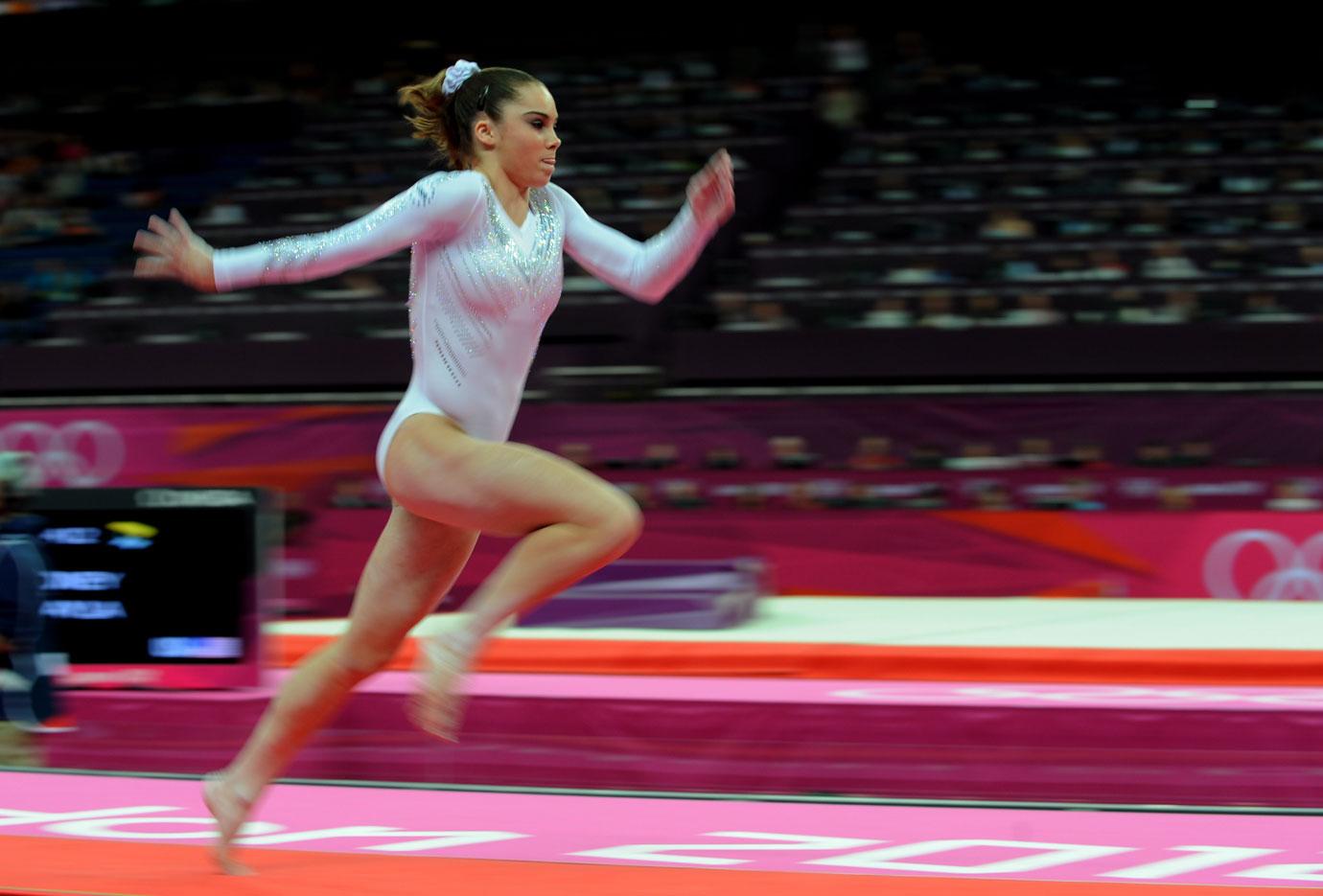 However, medical studies have also shown that there is no scientific basis for "adrenal fatigue" at all – and it is not recognized as a diagnosis by any official medical or scientific body… but rather that it is a pseudo-scientific term coined by alternative medicine providers, principally to justify their own "cures".
In short, adrenal fatigue doesn't exist. But for someone who is already exhausted by multiple (real) injuries, who has been used to the thrill of competition, of winning at the highest level, and who is suffering from anxiety and depression, adrenal fatigue could certainly feel very real indeed.
Article continues below advertisement
By 2018 McKayla Maroney was a woman in search of meaning. Still only in her early 20s, it must have felt as though the best years of her life were already behind her. Competitive gymnastics, a passion which had dominated her every waking moment almost since she could walk, was now denied her. She was suffering from depression, anxiety and a pseudo-scientific condition she had convinced herself was real. She needed someone to show her something positive.
It remains unclear just how Maroney found the Church of Master Angels… but when she did, the promises of John Douglas must have felt like exactly the salvation she needed.
"All negative entities and spirits are being released… All negative thought form energies are being disintegrated." Here, finally, was something that could restore clarity, purpose, and even happiness to Maroney's life.
Article continues below advertisement
For their part, the CMA did what all cults do. With a business model built on monetizing the fears, insecurities and susceptibility of the lost and vulnerable, the Church of Master Angels set about cashing in on Maroney just as they would anyone else.
It may also be the case that with Maroney's "adrenal fatigue" they hit the jackpot. Did Grand Master John Douglas and his Angelic Beings manage to "cure" the former Olympian? Did his "higher faculties of remote scanning or sensing of the energetic realm or quantum level" allow him to "measure and identify various energetic frequencies within the body and surrounding spiritual realms"... and then magically heal her pseudo-scientific syndrome?
Article continues below advertisement
It is not a question anyone can answer definitively. But in November 2019, the descentfromheavenlymountain blog discovered a Twitter account called WeLuvMasterJohn (now deleted) dedicated to praising the work of Douglas which contained an astonishing entry signed by Maroney herself and dated January of that year.
"I don't know if I can put into words what Master John has done for me," she wrote. "What do you say to someone who has given you your life back. Who cures the incurable. Who gives and gives so gracefully. Who has time and time again blessed my life with miracles I can barely comprehend.
Article continues below advertisement
Maroney's extraordinary entry is accompanied by a photograph of herself, along with a further tweet that says: "Took this leaving Chicago after the most life changing Master John events. He's now cured me from fibromyalgia, that left me so fatigued I couldn't leave my bed. Terrible acne that nothing helped, and leaky gut so bad I couldn't eat… and the list goes on. #ThankYouMasterJohn".
Article continues below advertisement
Whether or not Douglas really did cure Maroney's fibromyalgia, acne, leaky gut or even "adrenal fatigue" is not the point. What matters is that Maroney herself believes he did.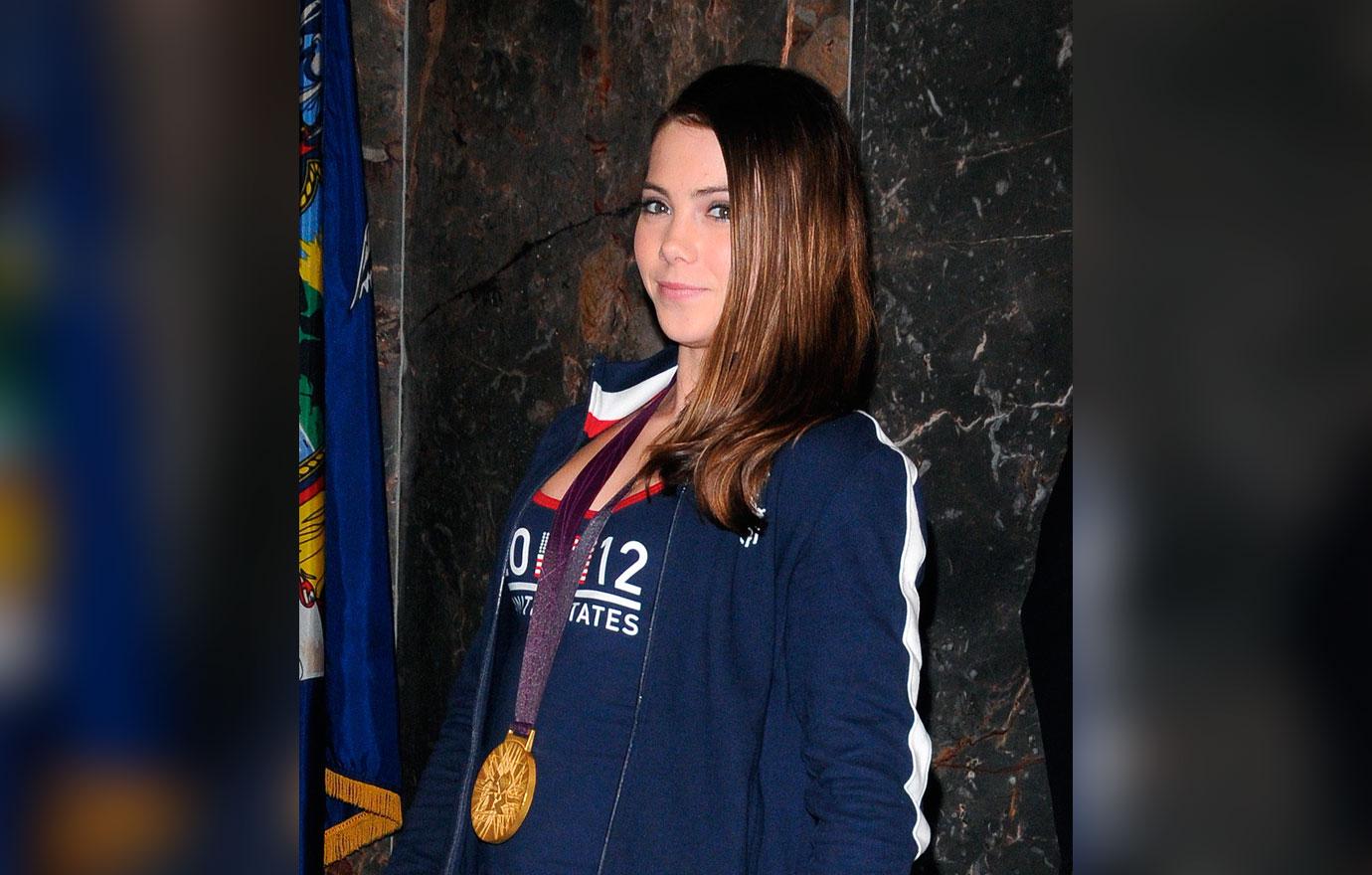 Article continues below advertisement
If McKayla Maroney discovered John Douglas and the Church of Master Angels at the lowest point of her life, there seems little doubt that in the two and a half years since she first linked to one of the CMA's YouTube videos on her Twitter profile, she has wholeheartedly embraced their teachings.
By late September 2019 – some nine months after her breathless endorsement of Douglas as a man who has "blessed my life with miracles I can barely comprehend", the selfies on her Instagram and Twitter feeds began to include a new feature.
Article continues below advertisement
Time and again, around her neck can be seen the church's Directed Prayer pendants – most usually a single gold pendant, but occasionally a matching pair of gold and silver… presumably to mirror her gold and silver Olympic medals. At $1,949.99 apiece, that's just a little under $4,000 worth of jewelry, on top of all the $150 CDs she says she's listened to.
Overdose, Suicide & Sex Cults: The Most Infamous Celebrity 'House Of Horrors' Ever
The pendants continue to appear in Maroney's pictures – at the time of writing, most recently in a February 14 post on her Instagram and Twitter feeds.
Article continues below advertisement
Of course, for the church itself, such a willing and devoted believer is only to be encouraged… and exploited. And in the CMA's case, that means a place on the exalted Elite Development Course.
This four-day event is held every August or September and is the highlight of the church's calendar… and available only to carefully vetted applicants paying $10,000 each. Intriguingly, the course itself only officially costs $500 – the remaining $9,500 is a donation to something called the "Global SELF Foundation", a non-profit organization exempt from Federal Tax in the USA and whose President is… Christopher Hartnett.
Article continues below advertisement
Those successfully admitted spend four days at the Heavenly Mountain HQ learning from the Supreme Grand Master himself. According to their website, the modules include an "introduction for remote scanning your own body", "secret command to work with the Masters for self healing and assistance", and "preparation and installation of the apparatus and angelic assistance for beginning remote scanning ability of matter and energies".
Applicants are also told that for two months before the course, they are to abstain from pork, shellfish, alcohol and recreational drugs, as well as reduce the amount of meat they ingest. They have to sign legal forms promising not to share the knowledge and techniques they have learned… and naturally, there is further small print.
Article continues below advertisement
In order to gain a place on the course, everyone has to sign a waiver declaring they "freely acknowledge that any unorthodox or unusual training, treatment, medication or substance that I may utilize is done with my full awareness and acknowledgment that it is of my own free will," and, most tellingly, that they attend "with no expectation of any health, spiritual or other personal benefits whatsoever."
Why would anyone pay $10,000 to attend a course requiring such an ominous legal waiver – and that explicitly states that there should be "no expectation whatsoever" of any benefits from having attended?
Right now, nobody can say for sure. No reporter has ever infiltrated the course, and those 4,000 or so who Douglas claims to have graduated aren't telling. But a clue might be found in something the Supreme Grand Master said in a teleseminar last October.
Article continues below advertisement
"Our group and my elites have seen proof of God," he revealed. "And have seen the reality of God, and have seen the evidence of God and have seen the scientific proof of God. It's no longer a 'notion'. They know."
Ten thousand dollars to see the scientific proof and evidence of God? For the lost and lonely looking for meaning in their lives, it would seem a bargain at twice the price.
Among them, according to evidence amassed by the descentfromheavenlymountain blog, is McKayla Maroney.
On September 27, 2020, Maroney posted a short video of a natural waterfall on her Instagram stories feed – the exact same waterfall that can be seen on an image search of Boone, North Carolina, where CMA's Heavenly Mountain is located. A further picture of the same waterfall even appears on a 2010 Facebook post by Christopher Hartnett.
Polygamist Cult Leader Warren Jeffs' Son Commits Suicide After Accusing Him Of Sexual Abuse
The date of Maroney post coincides exactly with the 2020 Elite Graduate course – held from September 25-28 that year.
Article continues below advertisement
Had the former Olympian – and ardent devotee of Supreme Grand Master John Douglas – paid $10,000 to become an "Elite Graduate" of the Church of Master Angels? We know she had already paid thousands to the church for several "Directed Prayer" pendants and CDs, and had claimed to have been personally healed several times by Douglas… and she certainly appears to have been in Heavenly Mountain at precisely the same time last year's course was happening.
All of which raises an intriguing question. If McKayla Maroney has indeed ascended to a higher level of spiritual consciousness as one of CMA's Elite Graduates… why isn't she shouting about it? One would think that achieving such momentous divine enlightenment – including unlocking the key to self-healing, "angelic assistance", and even "scientific proof of God" – would fill any believer with an unstoppable urge to spread the word, to share the joy, to praise the Supreme Grand Master at every opportunity.
Article continues below advertisement
And yet neither Maroney's official Instagram or Twitter feeds have contained any explicit mention of the Church of Master Angels, or the Supreme Grand Master John Douglas, since her first – now removed – link to their "Emotional Repair" video. Her unofficial WeLuvMasterJohn Twitter account has also been deleted altogether.
Even the indirect references to the church, such as the pendants she wears in dozens of selfies on her social media channels, remain so subtle that unless you knew what you were looking for, you wouldn't notice them at all.
Likewise, for their part, one would think the church itself would be delighted to have such a high-profile, successful, popular and photogenic advocate as Maroney on board. Even if she was a little shy about sharing her experiences with the world, surely Hartnett and Douglas would do everything they could to encourage her to promote the church to her 1.8 million social media followers.
Article continues below advertisement
After all, celebrity ambassadors are the golden goose for anyone with something to sell: a public endorsement by McKayla Maroney would be sure to bring a vast number of eager new customers to their online store, ready to pay thousands of dollars for pendants, CDs, prayer discs, "remote healing" prayers and even a place on their $10,000 Elite Development courses, and thus furthering Hartnett's ambition of turning the CMA into a "multi-billion dollar company".
So why the silence?
Hartnett and Douglas, it seems, would prefer to remain under the radar.
In a March 28 teleseminar, Hartnett told his audience: "We have secret knowledge. John's told us that from the very beginning. We don't broadcast what we do. We don't even advertise. We go on Facebook or maybe Instagram and tell people there's an opportunity to get healed."
Article continues below advertisement
This reticence, he insisted, was a deliberate tactic. "We could market this, we have great marketing talent, we got great legal talent, we've got people that have been healed from every type of disease you can possibly think of and they're willing to help," he continued, "but we wanna grow organically, we don't want quantity, we want quality. If this isn't for you then it's not for you, God bless you we'll do whatever we can to help you. But there's a new sheriff in town, there's a whole new paradigm in town."
A week earlier, during another teleseminar, Douglas laid out a similar position, declaring: "We don't parade around looking for publicity. And we are not a money driven organization looking for empires. And we're not looking to control people's lives or to create a cult…"
Article continues below advertisement
One answer to why Hartnett's multi-billion dollar project remains so publicity-shy could lie in those final words spoken by its self-proclaimed Supreme Grand Master.
All cults maintain power by using exclusivity, the idea of a "secret knowledge" shared by a chosen few, to foster the kind of blind devotion needed from their acolytes. The members of the Church of Master Angels are special because they have been permitted a rare and privileged opportunity to see the light. The Elite Graduates, by definition of their very name, even more so. Other people – ordinary people – simply wouldn't understand.
Article continues below advertisement
That's how you make a cult work; that's how you control people's lives. By making them feel special – and in doing so ensuring they come back for more of the same, until they simply can't manage without you.
Allied to this sinister tactic is a far more prosaic explanation for the CMA's nervousness about becoming too well-known.
If, for example, such a high-profile figure as McKayla Maroney was to publicly endorse their angel-controlling power to heal the sick, or act as an ambassador for their $1,949.99 pendants or $10,000 development courses, the resulting publicity might shine an awkward light on exactly what it is the church is actually doing.
Article continues below advertisement
Would Christopher Hartnett really want a proper legal investigation of the products and services his church is selling, or of the contradictory disclaimers and waivers that come with each of them? Would Supreme Grand Master John Douglas really welcome a scientifically certified, peer-reviewed medical examination of his claims to be able to harness the power of angels to heal sicknesses including cancer and COVID-19?
Would either of them welcome a financial investigation into just where the $9,500 "donations" made to the tax-exempt Global SELF Foundation actually end up?
Far better all round if the CMA continues not to "broadcast what we do"; far better that the teachings of Douglas remain "secret knowledge". Far better that a church that claims to have been responsible for some 50,000 medical miracles and to have seen "proof of God" keeps that kind of world-changing power to its loyal core of unquestioning believers… even if one of them happens to be an Olympic and World Champion.
Far better, perhaps, that the world does not learn the strange story of McKayla Maroney, a secretive church, a multi-billion dollar project, and the man who claims to control the power of Angels.