Tucker Carlson Accused Of Leaking Negative Information About Donald Trump To The Media
Fox News host Tucker Carlson reportedly gossips with reporters about Donald Trump even though he likes to paint himself as anti-mainstream media.
Over the weekend, The New York Times published a scathing piece written by media columnist, Ben Smith.
Article continues below advertisement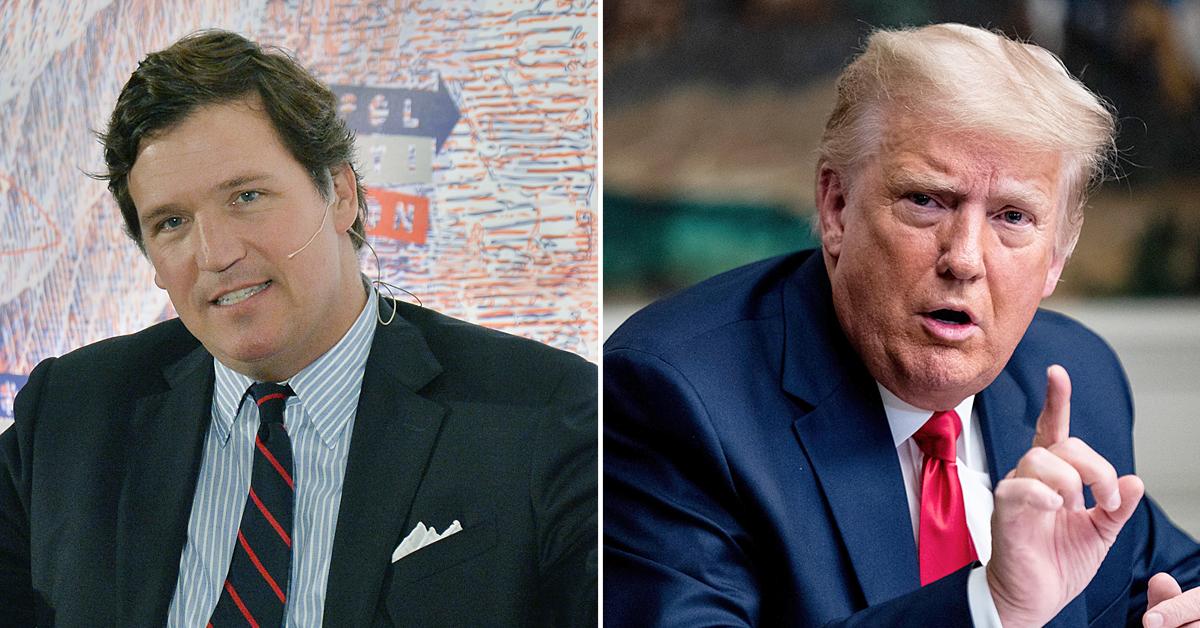 The author starts off by describing a recent text exchange with Carlson. He says while many might find it odd that the conservative leader is messaging with a reporter for the NY Times, it is common.
Article continues below advertisement
He reveals, "Mr. Carlson, a proud traitor to the elite political class, spends his time when he's not denouncing the liberal media trading gossip with them. He's the go-to guy for sometimes-unflattering stories about Donald J. Trump and for coverage of the internal politics of Fox News (not to mention stories about Mr. Carlson himself)."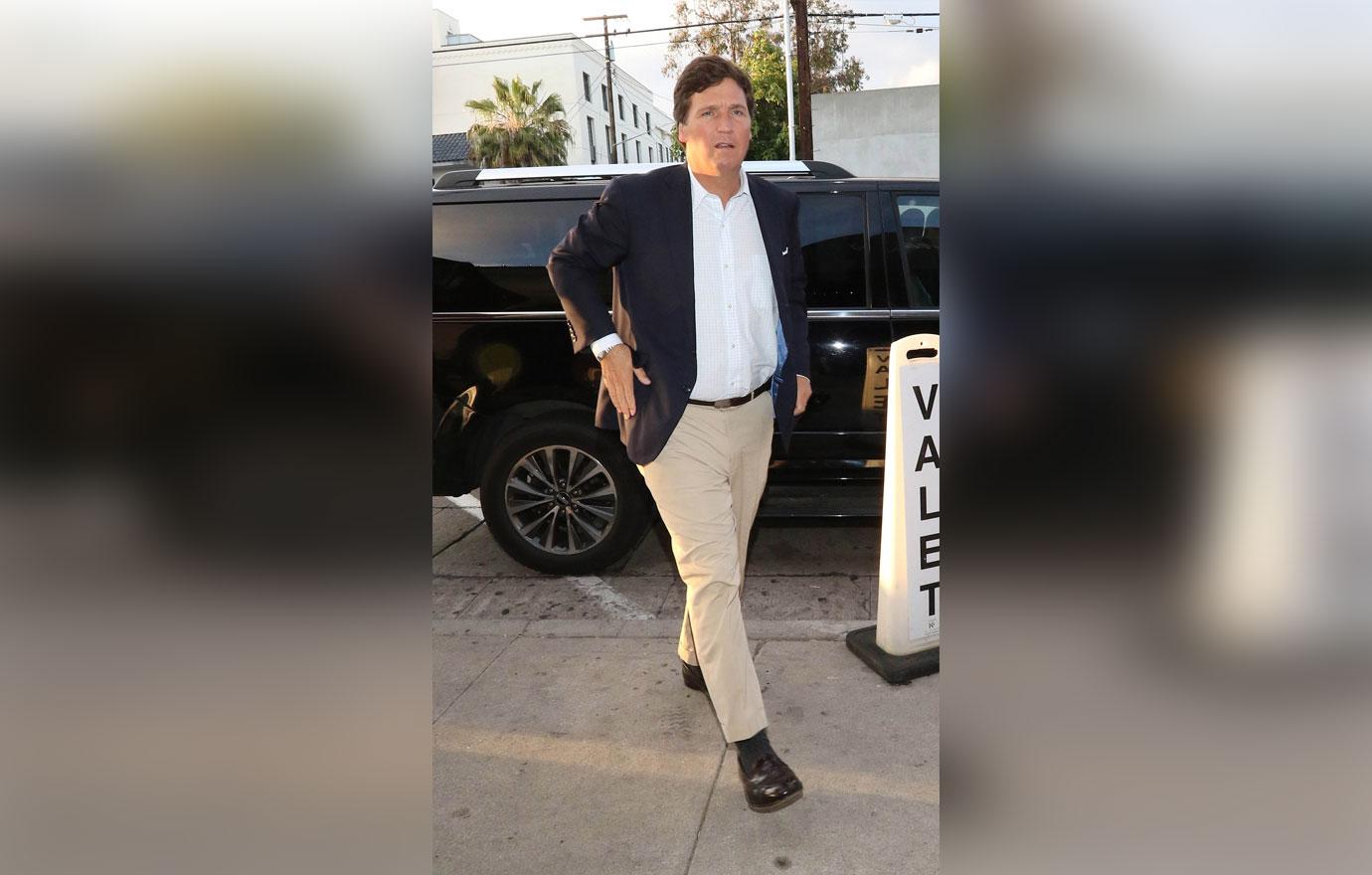 Article continues below advertisement
Smith said he would not reveal if Carlson ever provided him information for a story. However. He spoke to 16 different journalists who confirmed off the record that Carlson was a source for them.
Many sources believe they can tell when a story came from Carlson due to the attention to detail.
Article continues below advertisement
They believe he was providing secrets about the then-President and then pretending to be nice to him publicly. The reporters who do deal with Carlson reportedly hate the man.
Article continues below advertisement
One said, "It's so unknown in the general public how much he plays both sides." "If you open yourself up as a resource to mainstream media reporters, you don't even have to ask them to go soft on you," another revealed.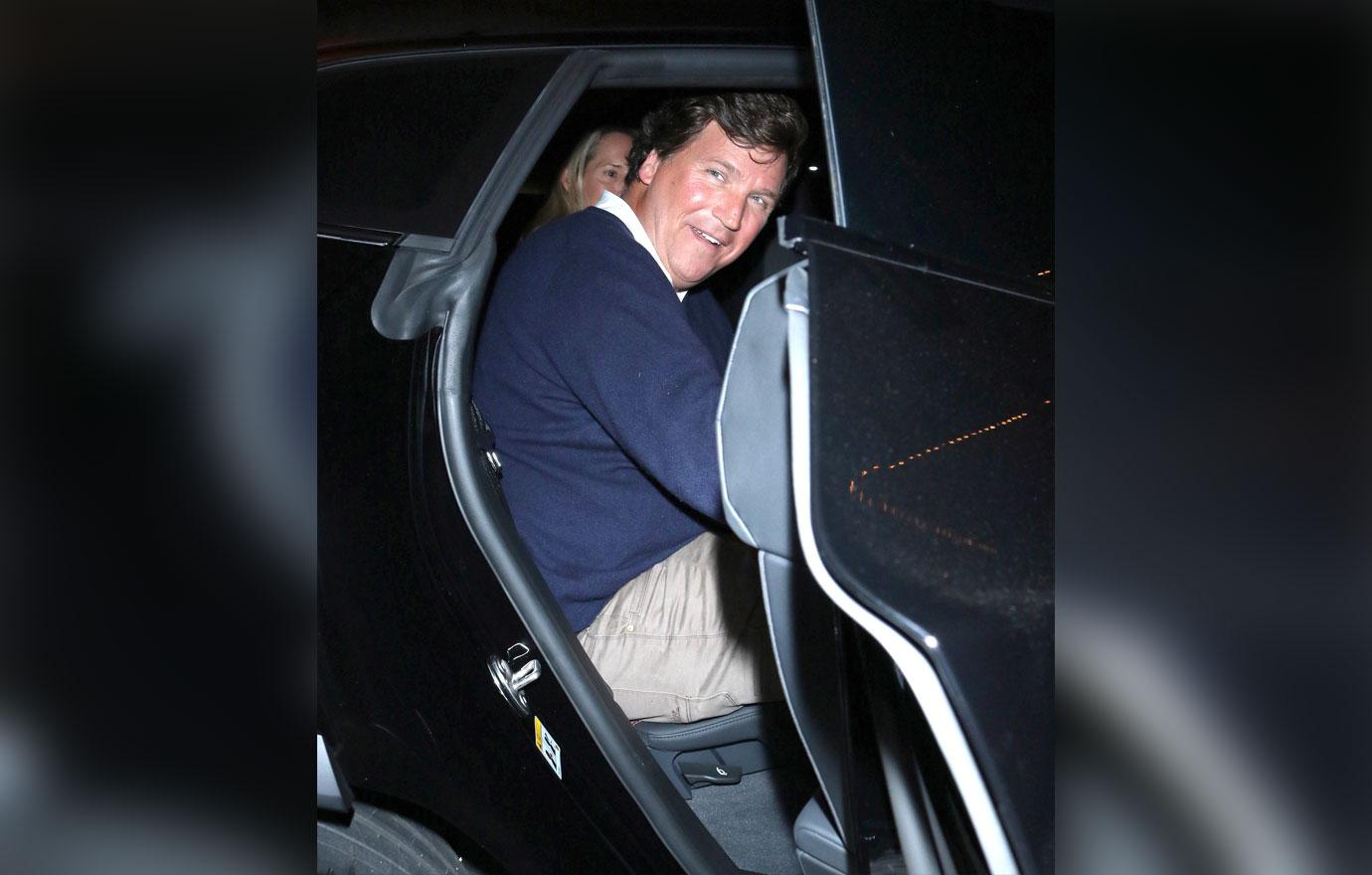 Article continues below advertisement
Carlson is also known to attack reporters publicly who try to question him or his show. Sources say reporters fear outing Carlson as a source of information for fear he will try to ruin them with his millions of followers ready to pounce at any moment.
Reporter Maxwell Tani said, "Whenever there's a positive story about Tucker, some Fox executives assume [Tucker] had a hand in it."
Carlson has yet to comment on the accusations.