Tristan Thompson's New Baby Mama Maralee Nichols Breaks Cover, New Mom Seen Out With NBA Star's Third Child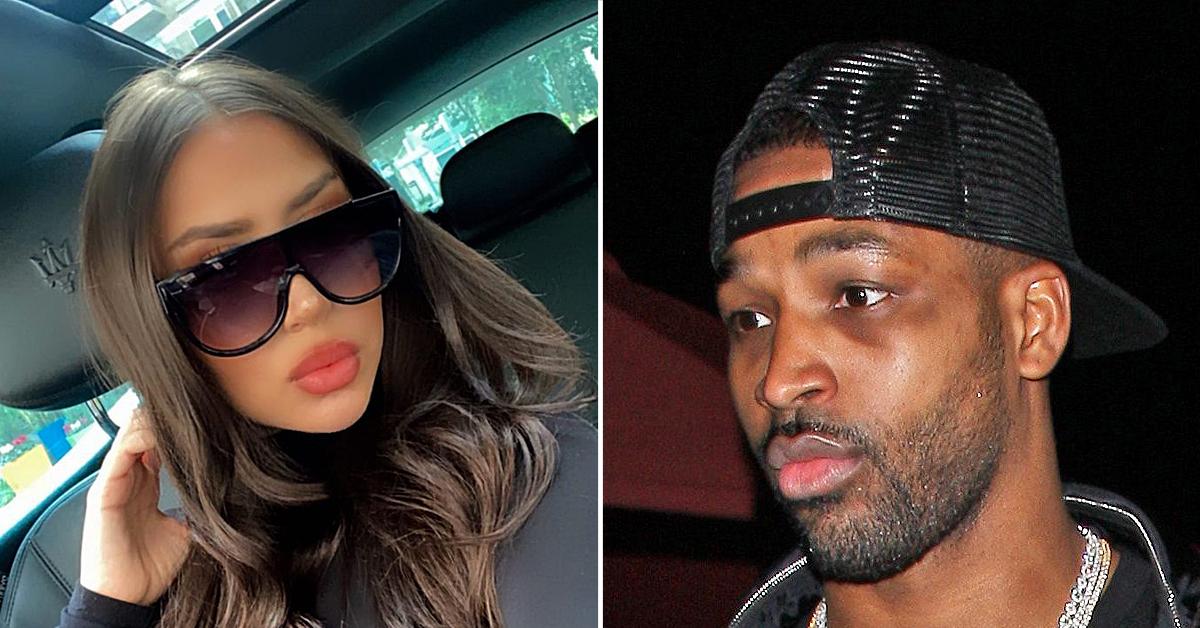 Reality is starting to set in for Tristan Thompson, whose third baby mama just broke cover with the NBA star's third child.
Seen for the first time since giving birth last month, Texas fitness model Maralee Nichols stepped out in Santa Monica, California, for an afternoon stroll with her bundle of joy, who remained inside his high-end stroller and shielded from both the sun and curious onlookers.
Article continues below advertisement
It's the first time Nichols has been photographed in public since Thompson copped to fathering her 1-month-old baby boy, whose name has still not been announced.
The new mom was dressed in head-to-toe athleisure wear for the outing, rocking black leggings, white sneakers and a letterman-inspired sweatshirt. The fresh-faced brunette beauty kept her AirPods in her ears and a black facial covering over her mouth and nose, lifting her large-rimmed sunglasses only to check her phone.
Despite her seemingly relaxed demeanor, Maralee's road to first-time motherhood has been far from a walk in the park.
As RadarOnline.com reported, Tristan wanted nothing to do with the Houston native and insisted her child could not be his.
However, after DNA test results blew his cover, the Sacramento Kings player changed his tone.
On Instagram, he posted a public statement in which he accepted the reality of the situation, apologized by name only to his second baby mama, Khloé Kardashian (on whom he had cheated), and said he looked "forward" to "amicably raising" his son with Maralee.
Article continues below advertisement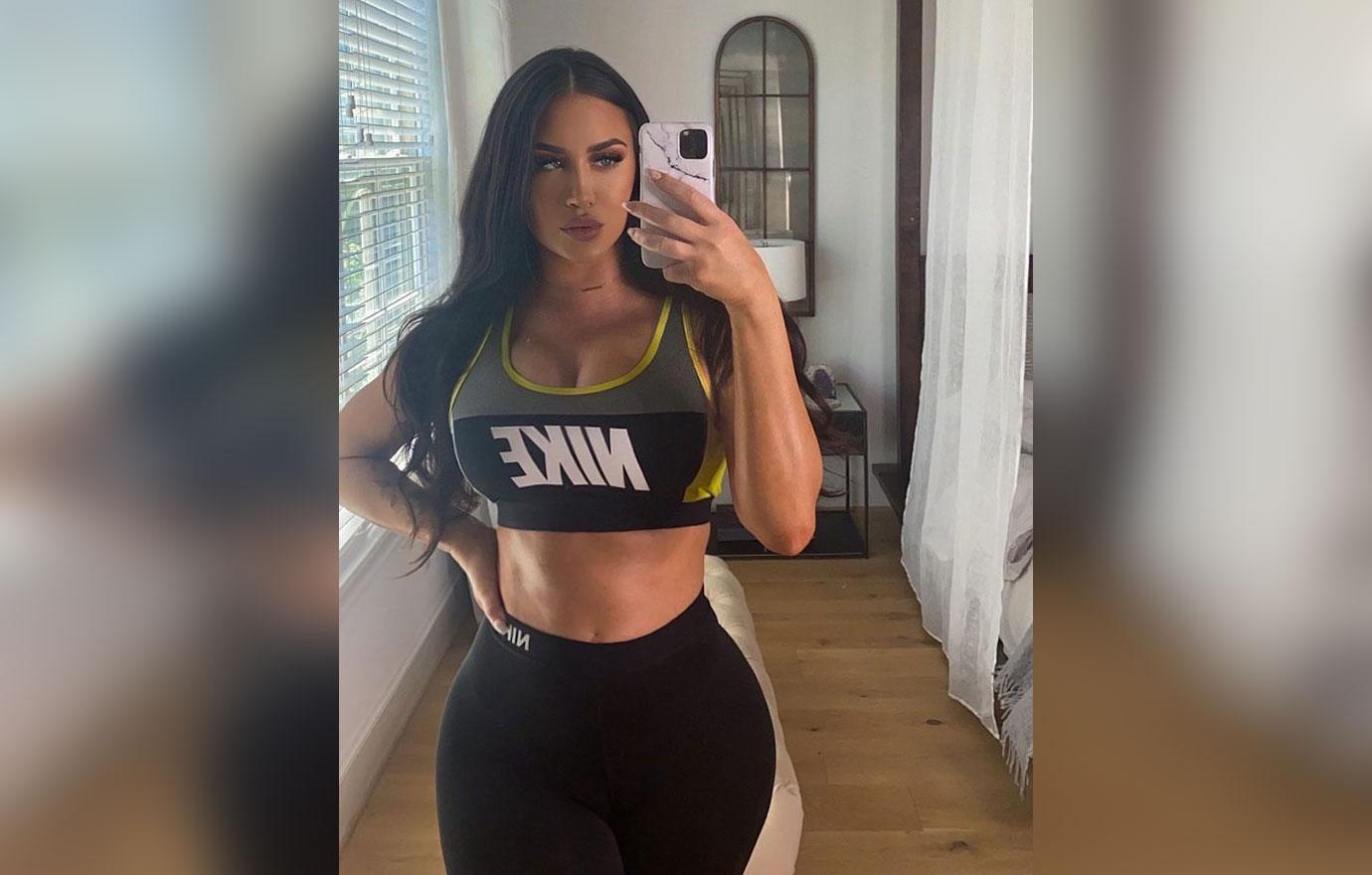 "There was never any doubt that Tristan Thompson was the father of Maralee Nichols' baby," her publicist fired back in response. "Tristan made numerous false and defamatory statements and declarations about Maralee over the past few months, and she is taking his contrite statement today in the context of all of those statements."
Article continues below advertisement
Maralee conceived Tristan's third child in March of 2021 during a hotel rendezvous in Houston, where the then-Celtics player was celebrating his 30th birthday. At the time, he was dating Khloé.
Nichols claims she informed Thompson she was pregnant with his baby at the end of April and that his response was to offer her $75,000 and vow to have "zero involvement" in the baby's life.
In a Snapchat message allegedly sent from the professional athlete to the fitness fiend sometime during the months that followed, Thompson claimed he had already informed Nichols that he would be retiring after the current season, essentially wishing her luck with trying to obtain child support from an "unemployed" father.
She then filed a lawsuit, prompting him to publicly deny her claims and essentially call her a liar who's chasing fame.
Article continues below advertisement
At this time, it's unclear if or how the DNA results will affect Tristan's cooperation in legal proceedings moving forward.
As for Khloé, she has yet to comment on the current situation but does appear to be going through it physically.