Tori Spelling Dresses As A Dominatrix With Corset & Leather Choker Weeks Before Actress Is Set To File For Divorce From Dean McDermott
Tori Spelling is getting freaky while overseas away from her kids and rocked a risqué dominatrix outfit which included a leather choker and chains.
Over the weekend, the 48-year-old mother of 5 posted a kinky photo of herself in the dressing room of her secret project. Tori recently left America to spend a month in Malta for work.
Article continues below advertisement
It's unclear what project Tori is working on but the money was good enough to leave her family for weeks. In the snap, the 90210 actress is seen getting her makeup done as she sits in the chair.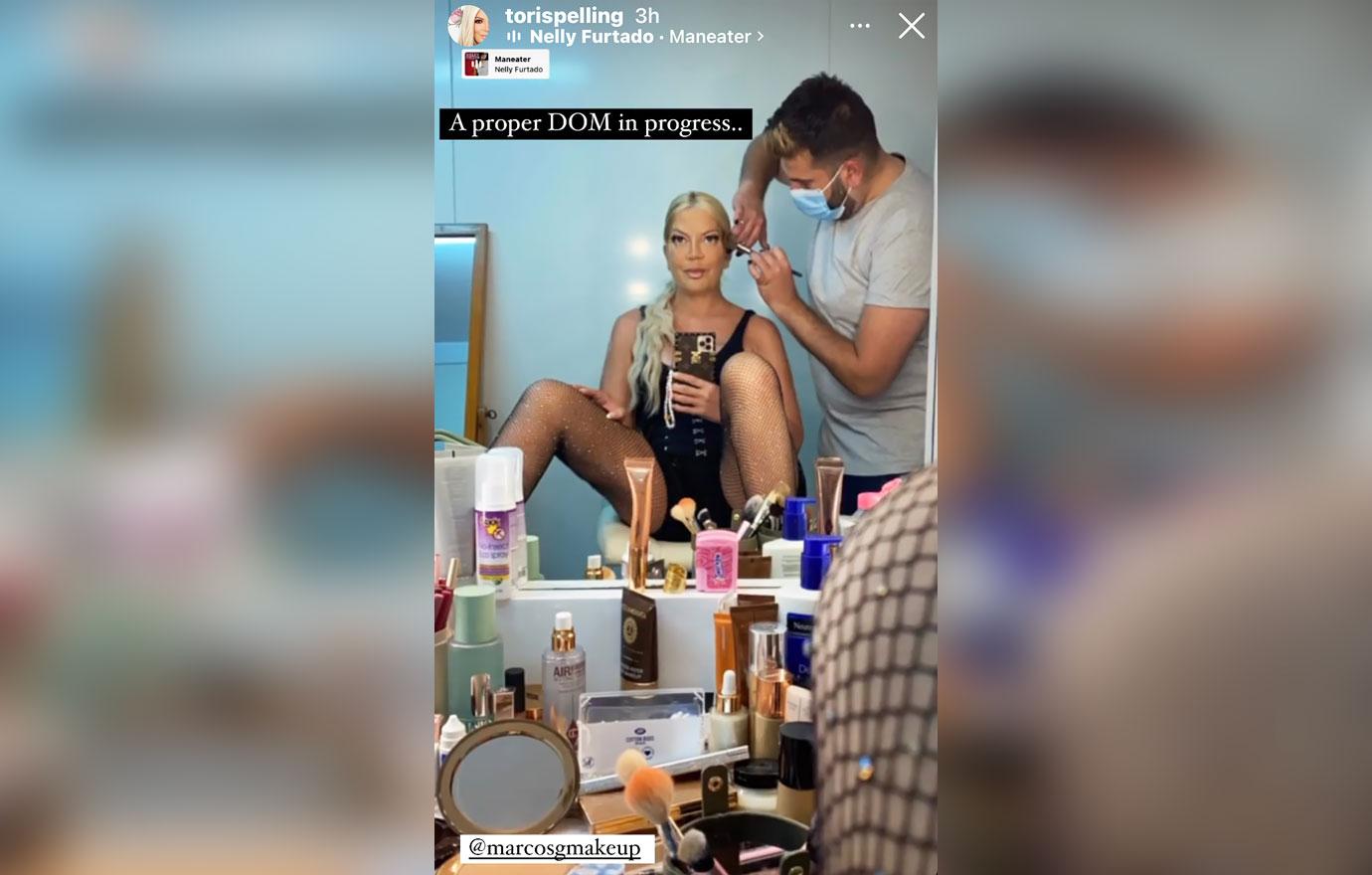 Article continues below advertisement
Tori is sitting in the chair with her legs wide open for the camera. She looked amazing in a tiny little corset that featured buckles throughout. She said, "A proper DOM in progress."
In another shot, once the look was complete, Tori was seen in a lace bra, gold hoop earrings, and a leather choker that had a ball on the front. She captioned the post with a quote from the film Bruno, "Get on your fuc-king knees and suck my spike here, bit-h."
Article continues below advertisement
The dom character is interesting given sources tell RadarOnline.com Tori is set to divorce Dean McDermott over his alleged sex addiction. We're told the 15-year marriage is coming to an end after Tori returns home from overseas.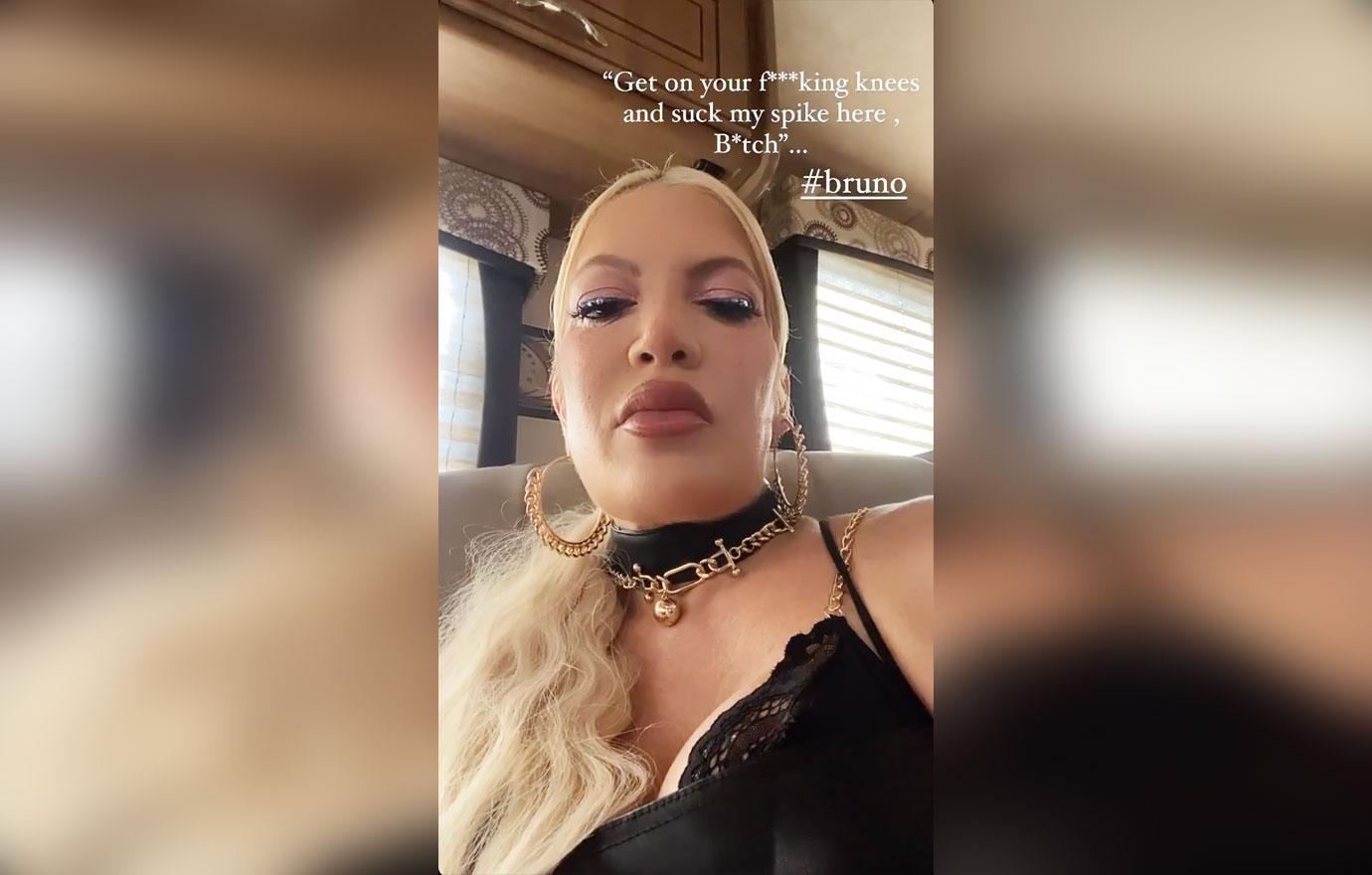 Article continues below advertisement
The insider spilled, "Her and Dean have been done for about three months now. To their credit, they tried… they really tried. But Dean's sex addiction became too much for Tori. He absolutely did not cheat, but he just wants sex all the time."
Our source revealed "This time she's done. Tori is a mom of five, has a business, and is working on new projects. She can't just give Dean sex whenever he asks for it — and she needs more emotionally from him and he can't do that. Some of the stuff I've seen has been sad."
Article continues below advertisement
Tori and Dean have only been spotted together once in several months. The two have also been caught without their wedding rings on multiple occasions.
Recently, Dean appeared on a podcast where he didn't address the allegations but said everyone talking about his marriage was "weird."