Tori Spelling Ditches Husband Dean McDermott On Father's Day, Drinks Liquor At The Gas Station With 'Million Dollar Listing' Star Josh Flagg
Tori Spelling ditched her husband, Dean McDermott, on Father's Day amid their marital problems.
Instead, the actress spent time with Million Dollar Listing star Josh Flagg at the Parade Of Rare Cars. The two spent hours hanging out in Beverly Hills and showcased it all on Instagram live.
Article continues below advertisement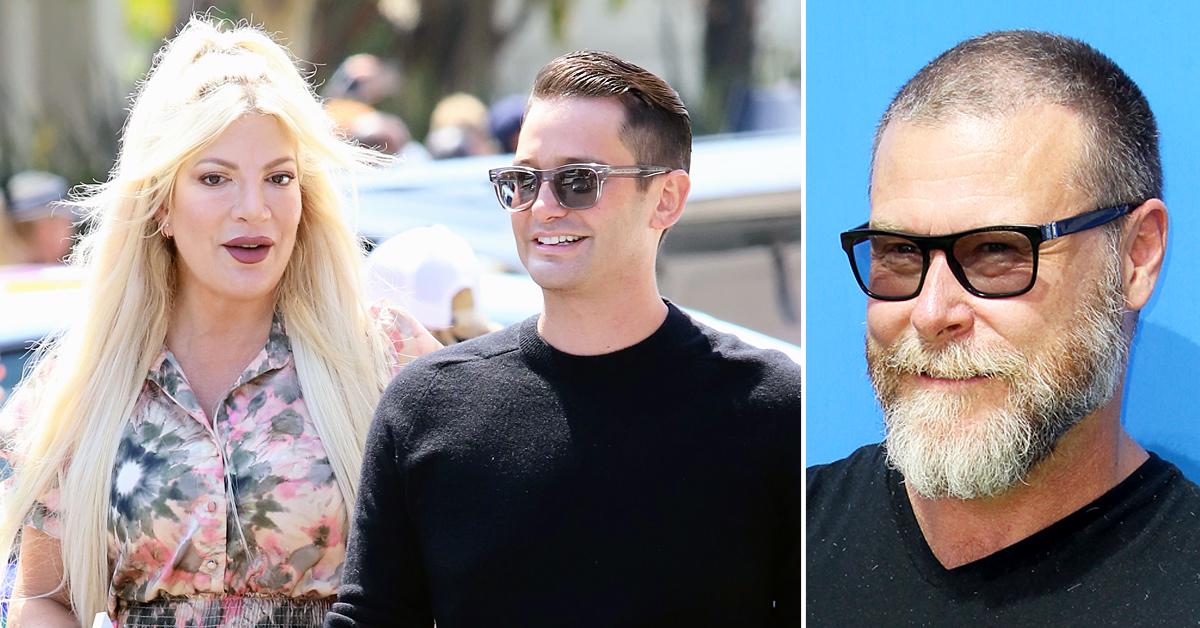 In one clip, Tori tells her followers she is out on a "Sunday" with her "sugar daddy" Flagg, making no mention that it was also a holiday celebrating fathers.
Article continues below advertisement
The two were the celebrity guests and rode in a car during the parade.
Tori and Josh ended their day by drinking liquor at the gas station. It's odd that she decided to hang out with her celebrity friend for several hours on Father's Day when in the past she would normally post about her husband.
Article continues below advertisement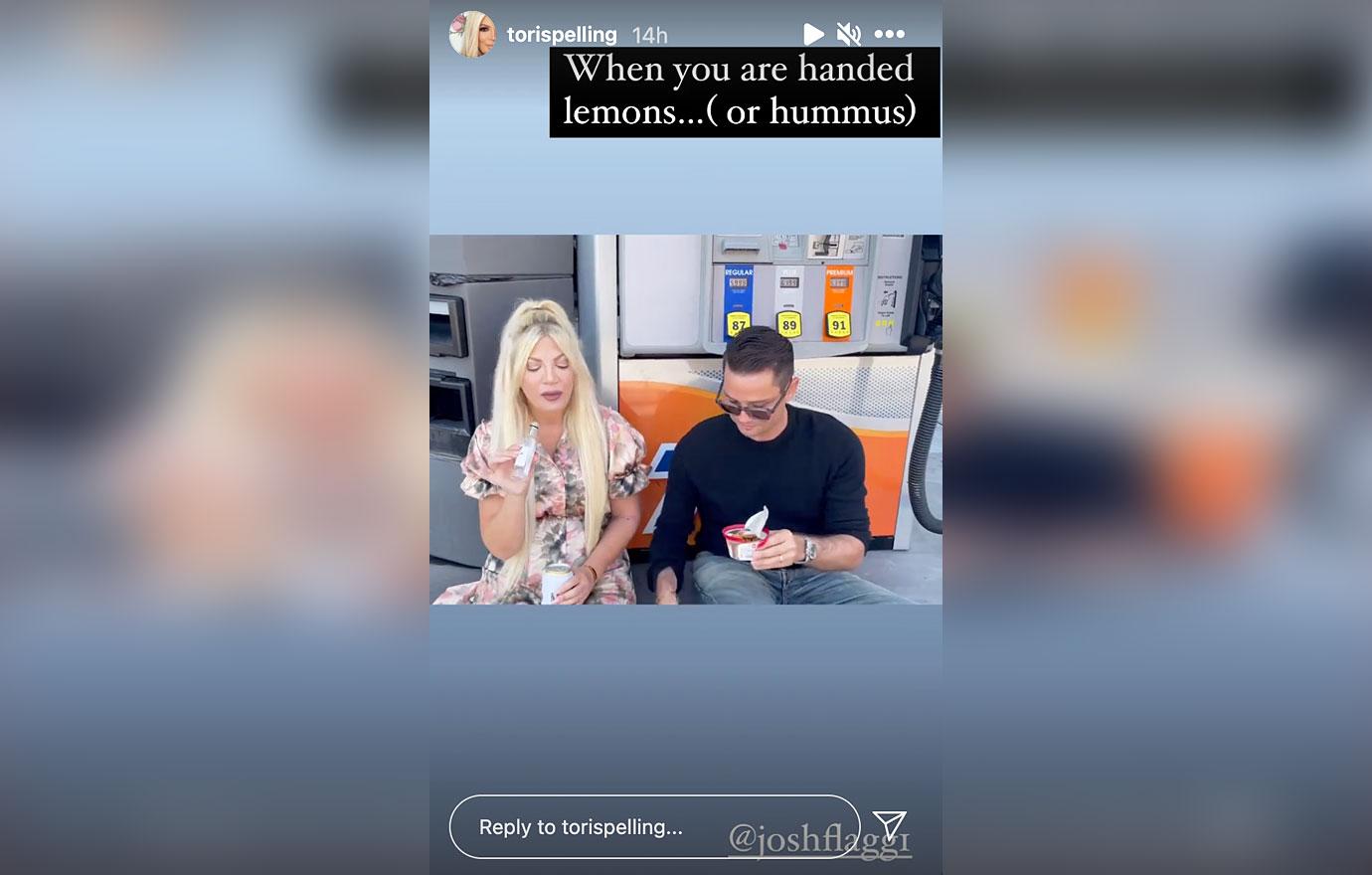 Tori and her husband Dean share five kids Stella, Hattie, Liam, Beau, and Finn. The actress did not make any mention of Dean on her social media.
Article continues below advertisement
As RadarOnline.com previously reported, Tori and Dean appear to be going through it at the moment, The 902010 actress was spotted running errands with her kid. In the photos, her wedding ring finger is bare.
Dean recently returned home after filming a movie in another country for six months. The separation reportedly caused a split between the longtime couple.
Article continues below advertisement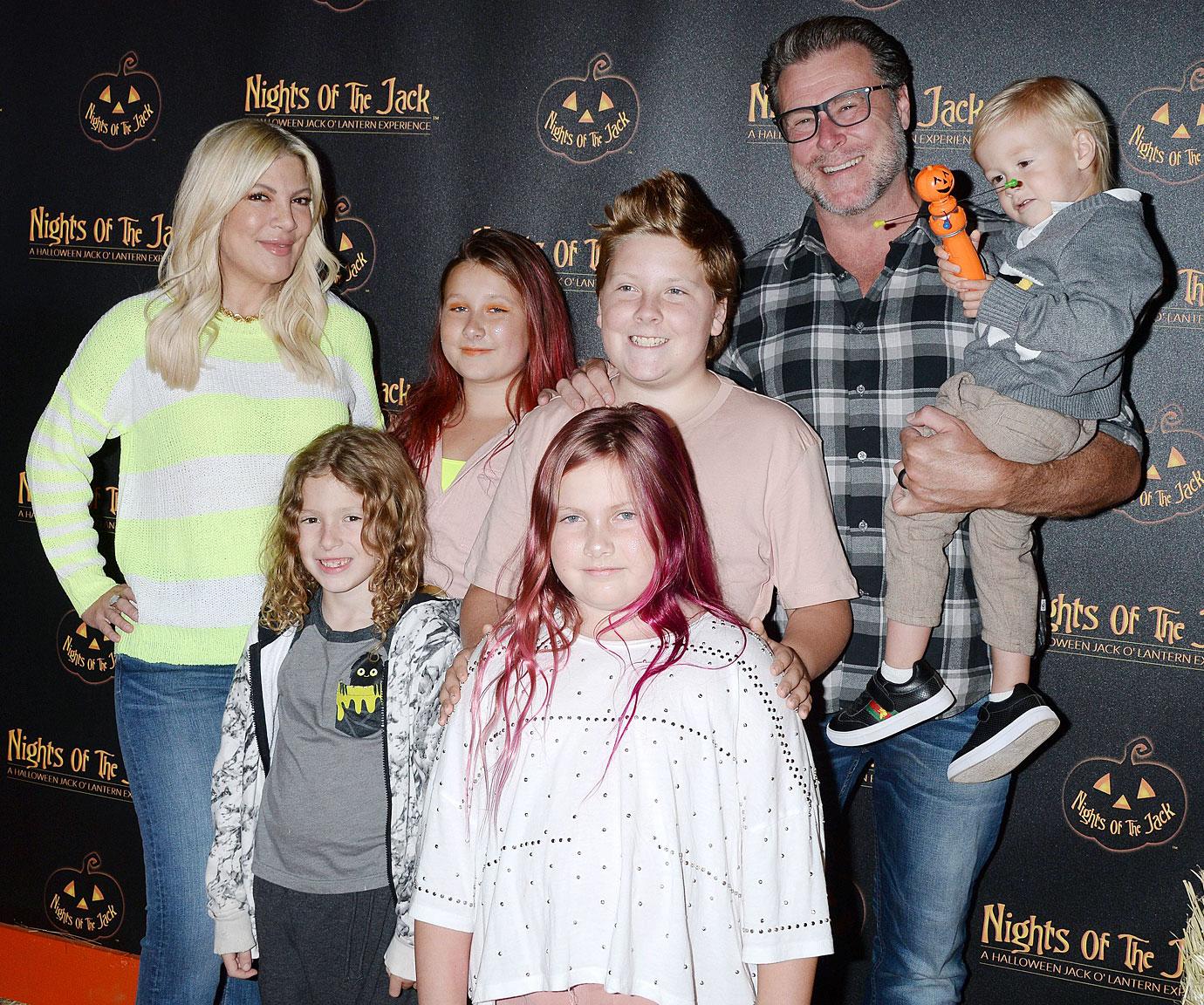 Recently, Tori posted a cryptic message on social media reading, "Don't let someone change who you are, to become what they need." Many people believe she is subliminally talking about Dean.
Article continues below advertisement
She appeared on her friend Jeff Lewis's podcast this month where she spilled a little detail about her marriage.
Lewis asked, "Are you guys sleeping in the same bed? Tori replied, "That's very personal. You know what, my kids and my dogs sleep in my bed."
However, she admitted Dean sleeps in another room at the moment but refused to call it a "guest room."
Article continues below advertisement
Tori claims while Dean was off shooting the movie, their kids and dogs started sleeping with her. She says they have not readjusted to their normal bedrooms since Dean got back.
The marriage seems to be exploding as Tori's money troubles continue to haunt her. She is currently being chased by a creditor for refusing to pay a $6,000 debt stemming from a credit card bill.