Tori Spelling Back To Work With Jennie Garth, All Smiles With BFF Despite Potential Divorce From Dean McDermott
Tori Spelling was all smiles after reuniting with her best friend Jennie Garth for her first in-studio work in months amid her personal drama with husband Dean McDermott.
On social media, the 90210 costars posted behind-the-scenes snaps of them recording their iHeartRadio podcast 90210MG.
Article continues below advertisement
The two revealed they were shooting in Ryan Seacrest's studio for their first time filming next to each other since the pandemic.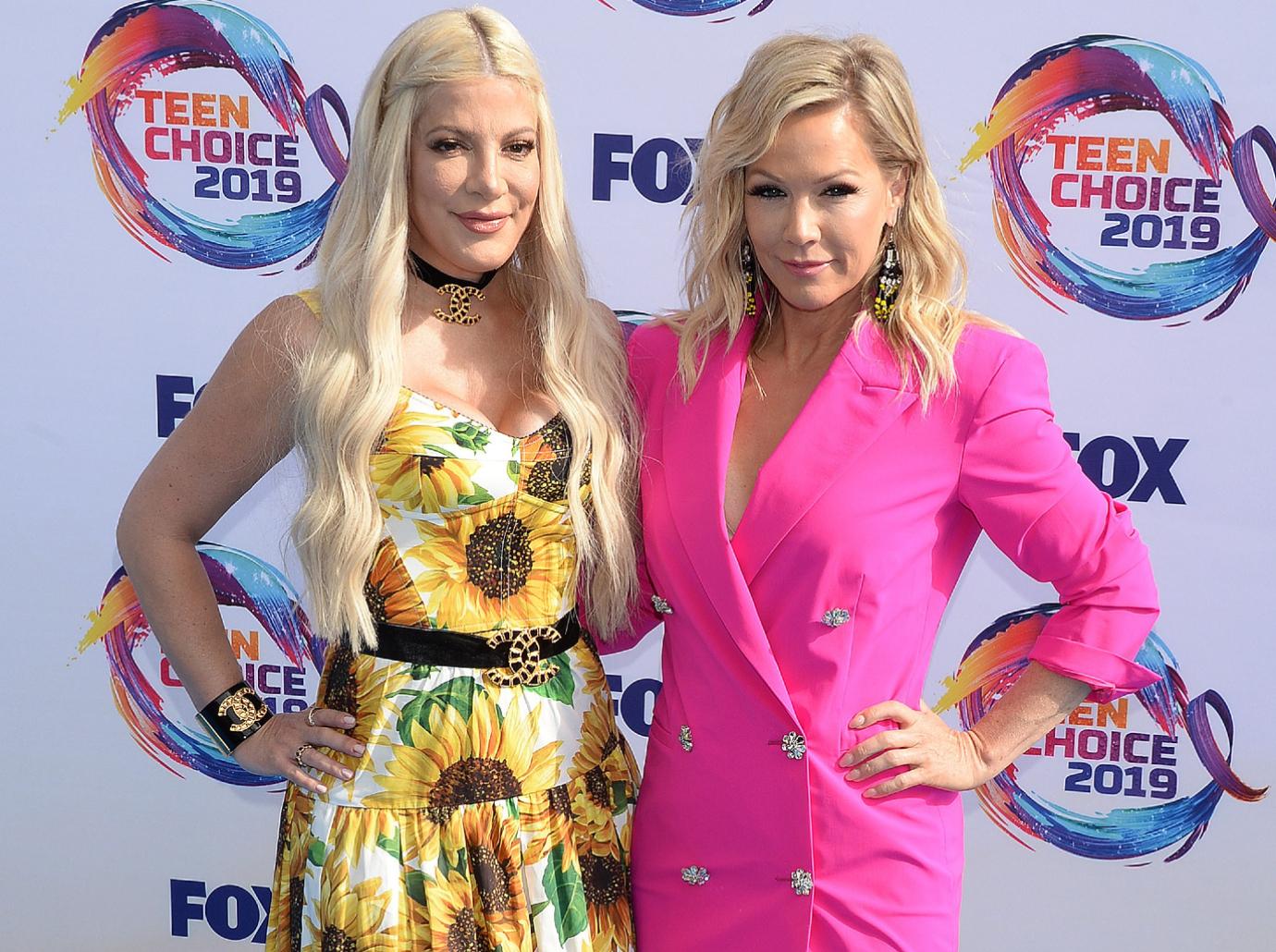 Article continues below advertisement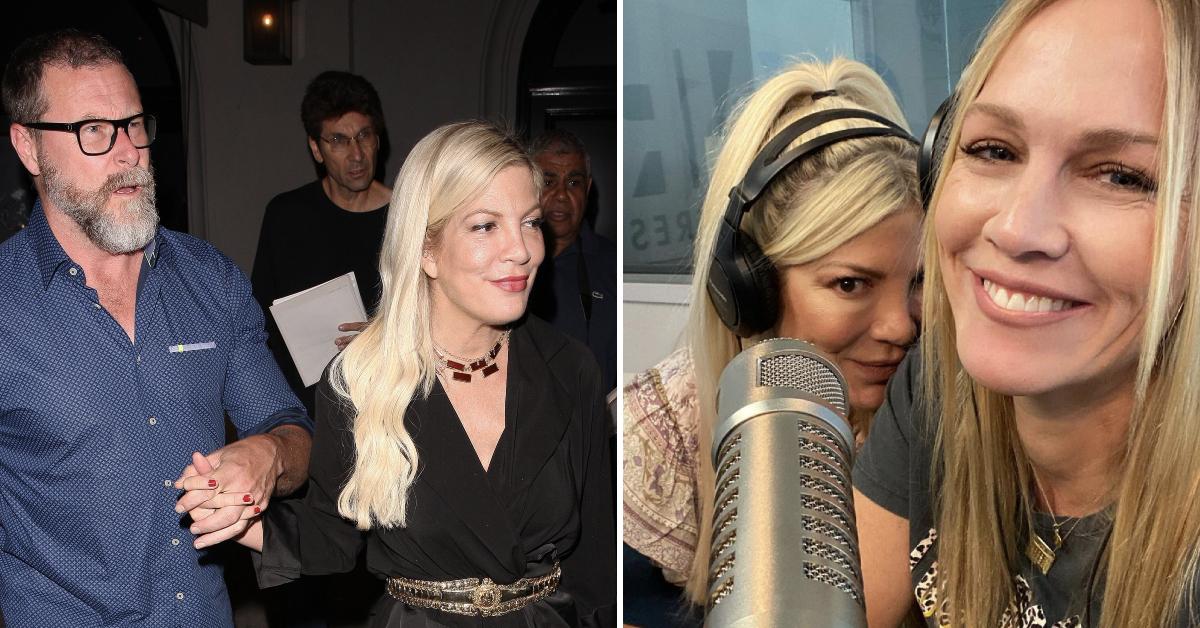 Article continues below advertisement
As RadarOnline.com previously reported, rumors have been swirling about Tori's marriage for the past couple of weeks. It all started after she was spotted without her wedding ring while running errands with her kids.
The actress says Dean isn't even sleeping in the same bedroom at the moment. Earlier this month, Tori spilled all about her marriage while on her friend Jeff Lewis's podcast.
Article continues below advertisement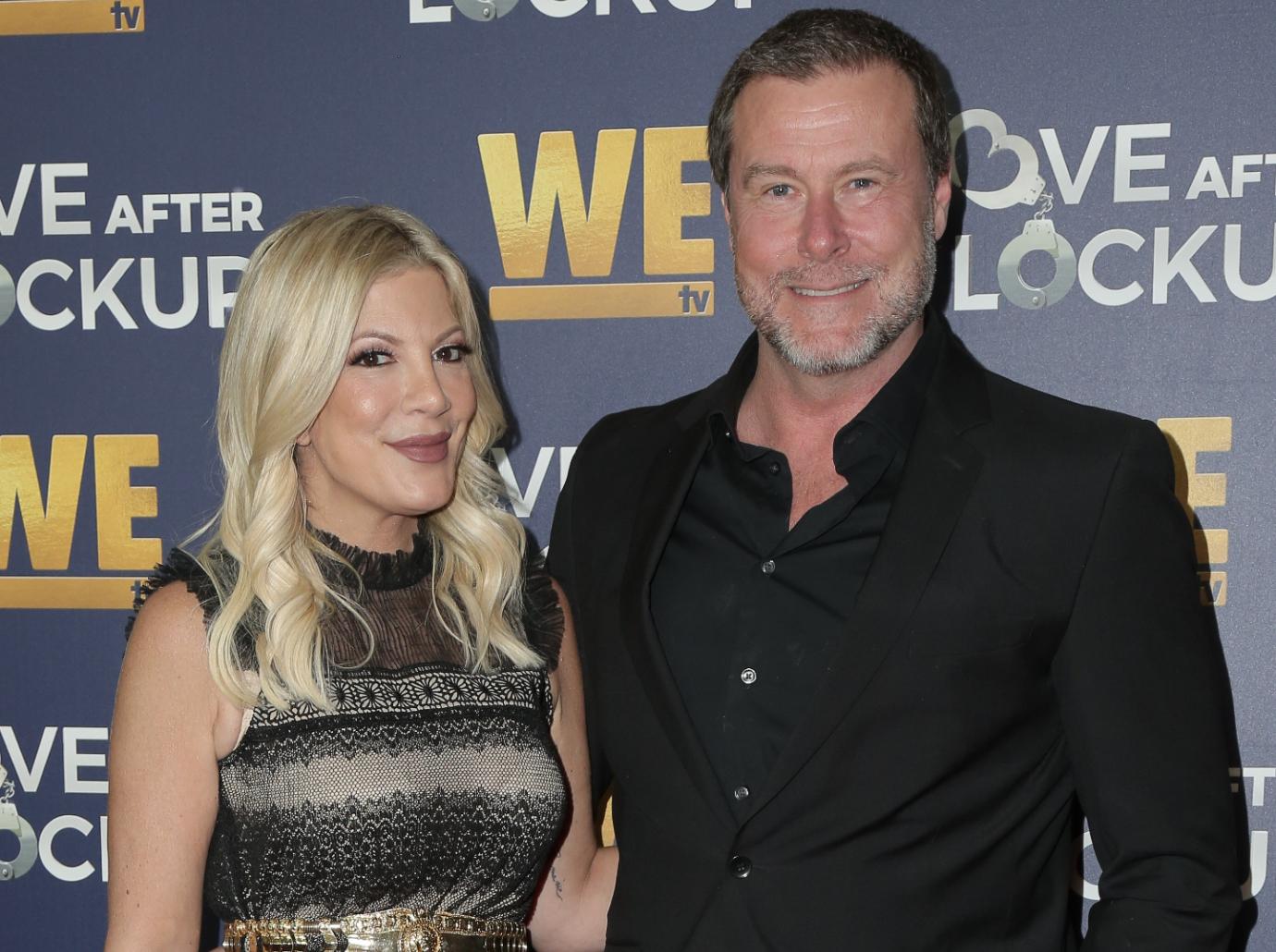 Article continues below advertisement
Tori says since her husband returned the kids are still sleeping in the room and now the dogs have joined the fun. She refused to say Dean was sleeping in a "guest room."
On Father's Day, Aaron Spelling's daughter decided to leave the house and hung out with Million Dollar Listing star Josh Flagg. The two attended an event in Beverly Hills. The day ended with the duo drinking liquor while sitting outside a gas station.
Article continues below advertisement
A couple of nights later, Tori shared a video of her drinking champagne out of a bong while at Flagg's home, once again with her husband. The two have yet to file an official divorce.
All of this is unfolding as Tori continues refusing to pay up on a $6,000 judgment which stemmed from an unpaid credit card bill. The debt collector is in the process of seizing her assets to collect on the money.