Russia Accused Of Using 'Horrific' Mobile Crematoriums To Hide War Crimes & Conceal Death Toll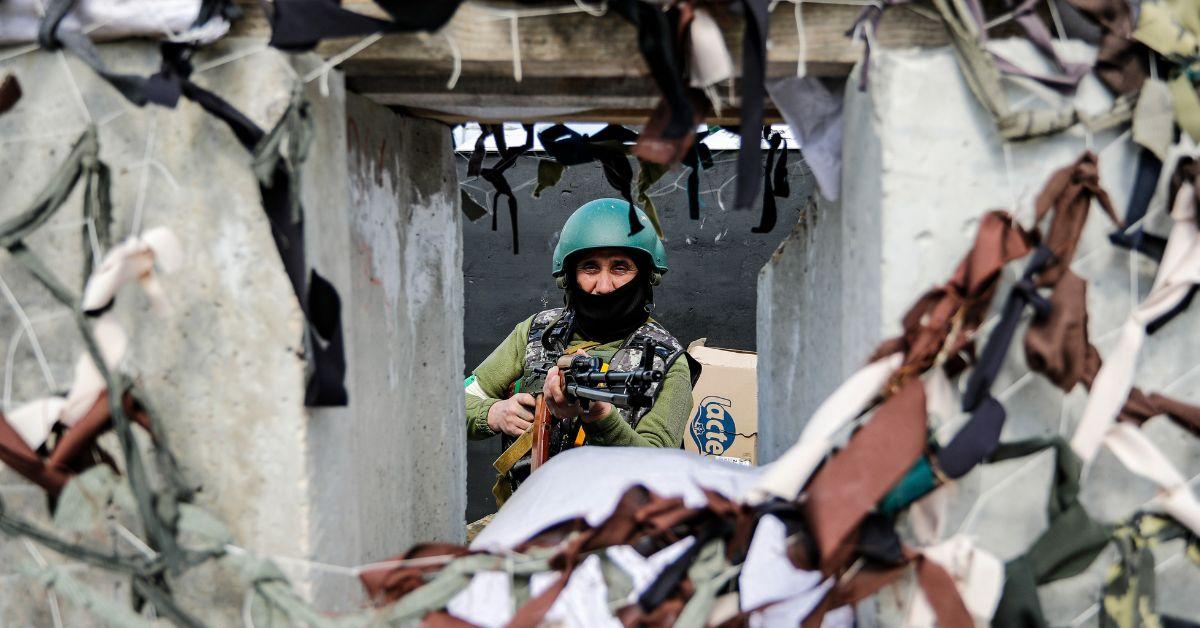 Vladimir Putin and the Kremlin reportedly used mobile crematoriums in Ukraine to not only cover up their devastating war crimes but also to conceal the true number of casualties their forces have suffered since invading Ukraine more than two months ago, RadarOnline.com has learned.
In a shocking development that marked just the latest horrific tactic used by Putin and his forces, Russian troops allegedly maneuvered around Ukraine with mobile crematoriums to burn the bodies of killed Ukrainian soldiers and citizens as well as the bodies of fallen Russian soldiers who died fighting the invaded nation's resisting troops.
That is the frightening revelation made by United Kingdom Defense Secretary Ben Wallace during a speech on Monday at the National Army Museum in London.
Article continues below advertisement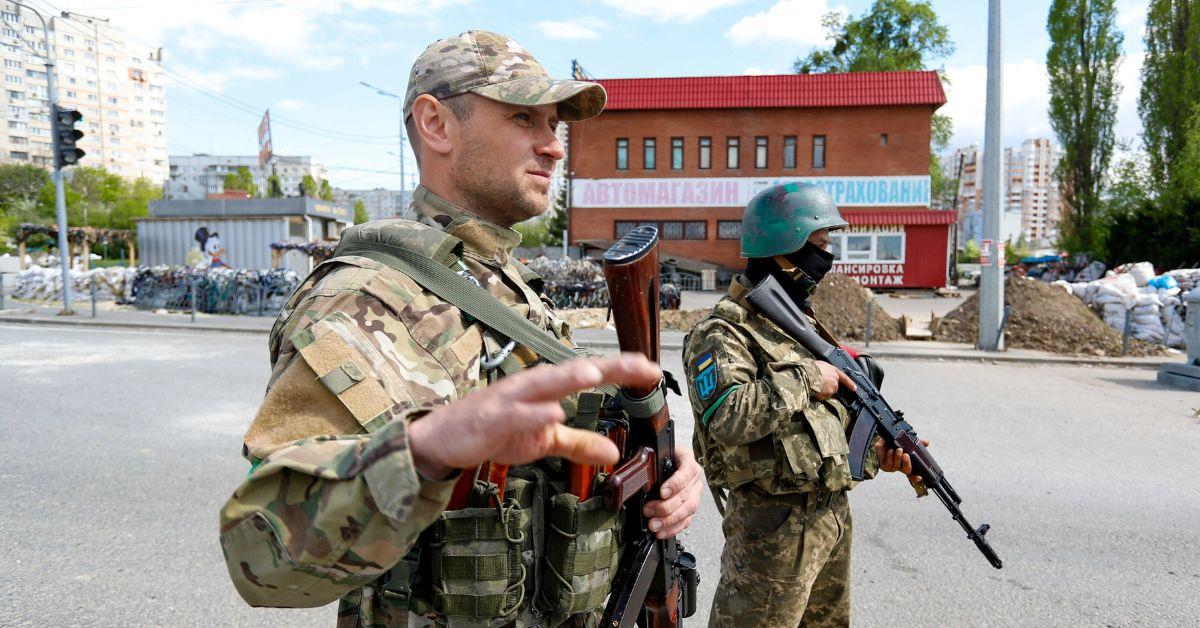 "Since February we have witnessed a systemic refusal to tell the truth up the chain of command, and it is playing out," Wallace said Monday while Putin was in Moscow commemorating Russia's annual Victory Day.
"Consider the fact alone that mobile crematoria trundle around the battlefields not just to hide Russian war crimes, they are for their own soldiers' corpses as well," the U.K. defense secretary continued.
"Imagine what it must do to the morale of a private soldier to know your commanders have so little faith in their campaign that you are followed around by those horrific contraptions," Wallace added.
Article continues below advertisement
Wallace also highlighted the irony in Putin's commemoration of Victory Day – which is celebrated every year on May 9 to mark the day Russia defeated Adolf Hitler's Nazi regime in World War 2 – because, according to Wallace, Putin's invasion of the Ukraine and the suspected war crimes taking place there are just as bad as those committed by Hitler and Germany between 1939 and 1945.
"Through their invasion of Ukraine, Putin, his inner circle and generals are now mirroring the fascism and tyranny of 77 years ago, repeating the errors of last century's totalitarian regimes," Wallace said.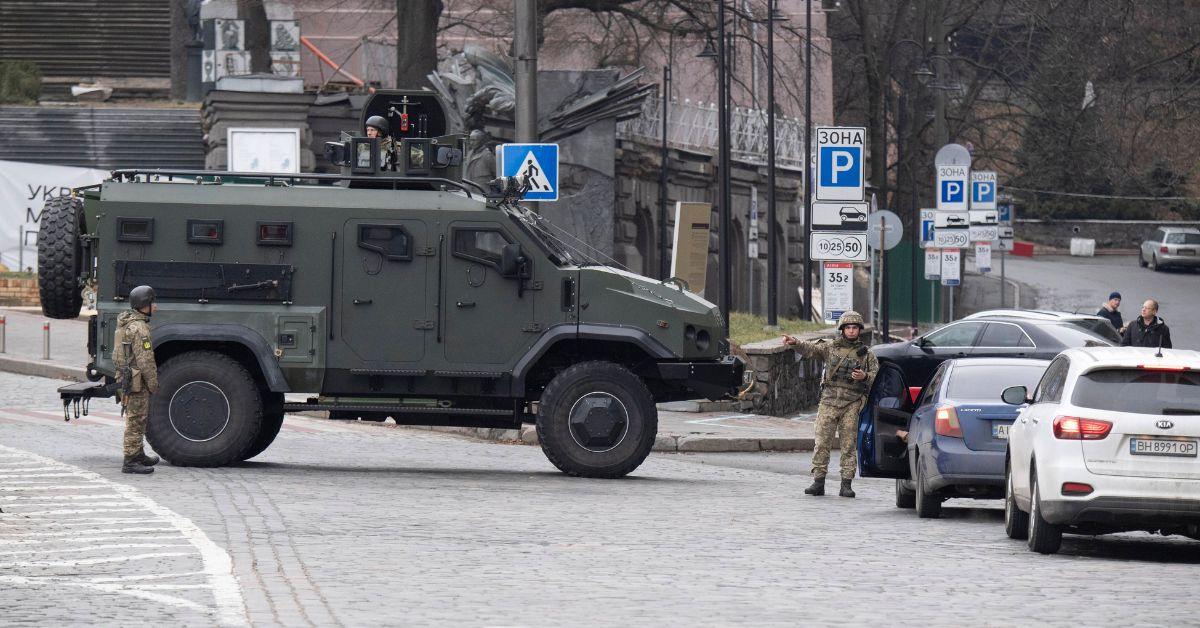 "[The invasion of Ukraine] does nothing but dishonour those same soldiers. Both the ones marching across Red Square as I speak and all the forebearers they supposedly march to commemorate."
As RadarOnline.com reported, Russia's alleged use of mobile crematoriums in Ukraine is just the latest harrowing development in connection to the way Putin's forces decided to dispose of their dead.
Article continues below advertisement
In March, as the invasion of Ukraine hit the one-month mark, reports started circulating claiming that "ghost buses" carrying fallen Russian soldiers were being used to transport the dead and injured away from the battlefield and back to Russia.
Other sources further claimed that fallen Russian soldiers were being left where they were killed "to be eaten by dogs."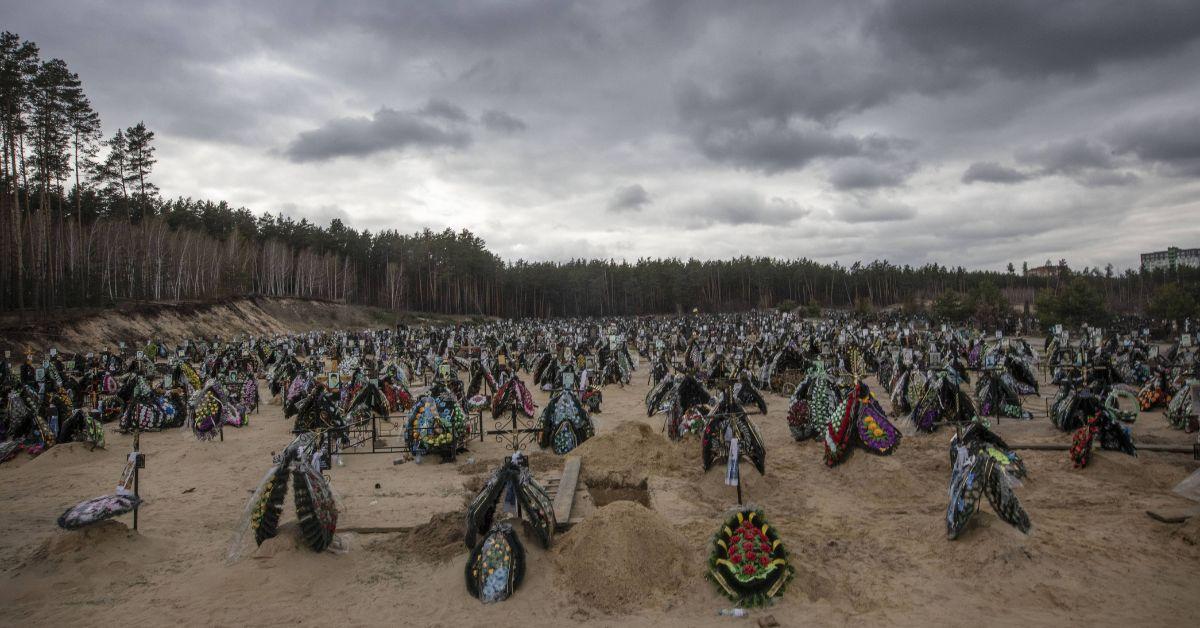 "Russians refuse to take their dead. Their fallen soldiers are left to be eaten by stray dogs," former United States Army staff sergeant James Vasquez, who volunteered to fight alongside Ukraine, said at the time. "Another example of pieces of s---. Americans would never leave a man or corpse behind."
In an effort to hold Putin accountable for his many suspected war crimes in Ukraine, a petition was started – that has since garnered nearly 2 million signatures – demanding the Russian leader face a Nuremburg-like trial before an international tribune to answer for his crimes.