Rihanna's BFF Melissa Forde Adds Fuel To Pregnancy Rumors, Likes Posts About Singer Carrying A$AP Rocky's Baby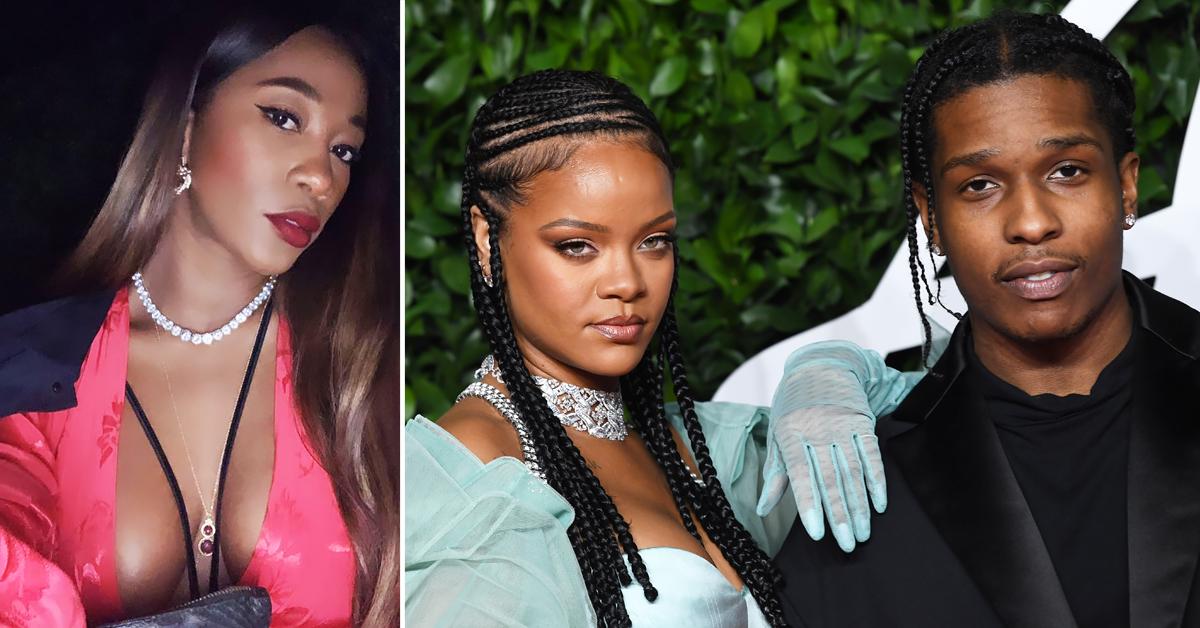 Rihanna's longtime best friend Melissa Forde appeared to confirm the singer was expecting her first child with rapper A$AP Rocky on social media, only to backtrack hours later.
It all went down after The Neighborhood Talk posted a story about fans lighting up Twitter with their belief Rihanna was pregnant.
Article continues below advertisement
On Monday, Rihanna was honored by her native Barbados during its presidential inauguration. The event was a big deal as it marked the country officially severing all ties with the British royal family and Queen Elizabeth II.
Barbadian Prime Minister Mia Mottley declared Rihanna a national hero at the ceremony. She told the crowd, "On behalf of a grateful nation, but an even prouder people, we therefore present to you the designee for national hero of Barbados, Ambassador Robyn Rihanna Fenty."
Article continues below advertisement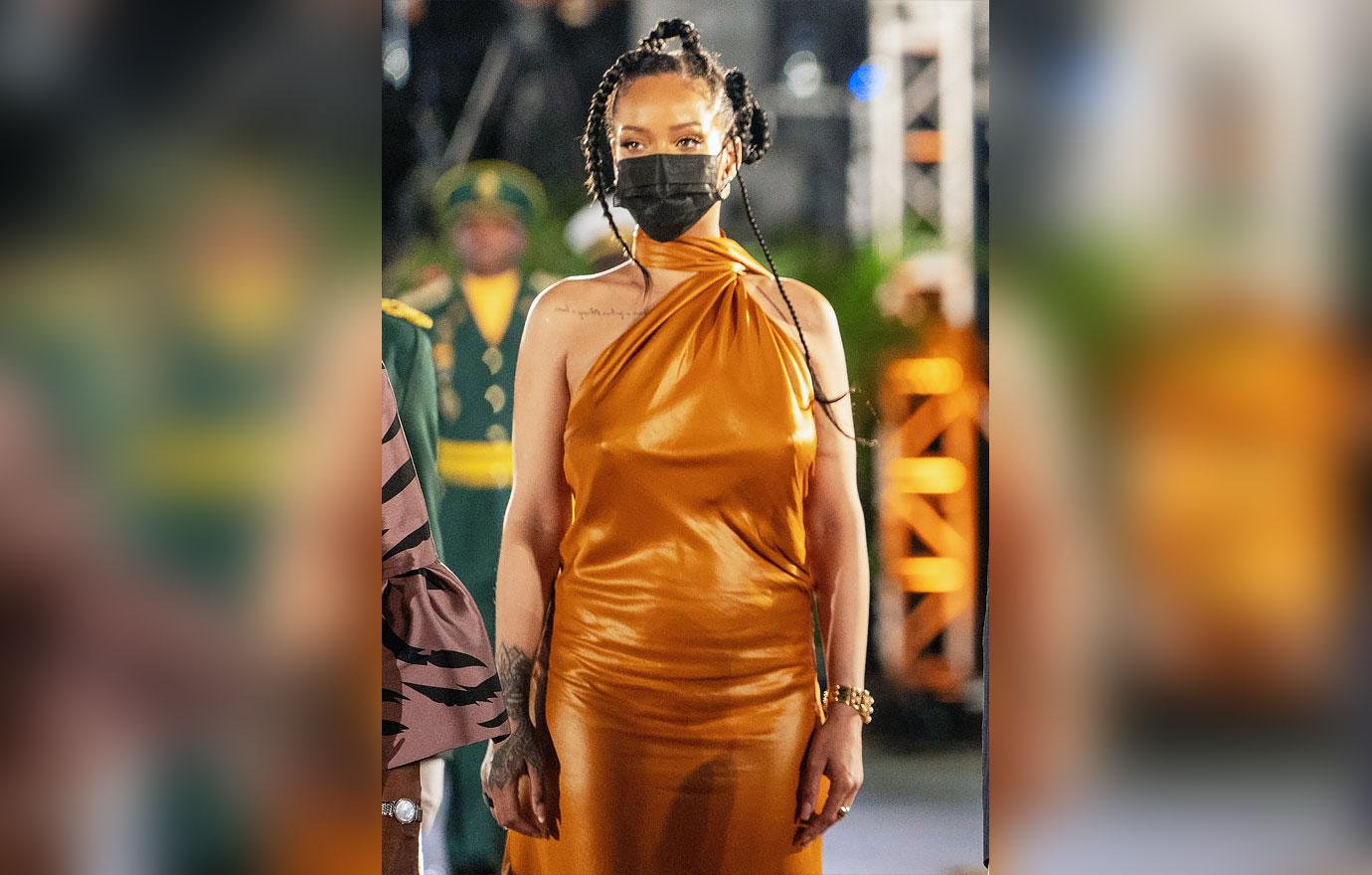 Article continues below advertisement
While on stage, Rihanna held her hands in front of her stomach.
Rihanna's close friend Melissa double tapped the post the read, "Rihanna is reportedly pregnant with her first child with A$AP Rocky."
Article continues below advertisement
The Neighborhood Talk then posted a screenshot of Melissa's like and posted it on their account. Melissa then tried to backtrack off her like claiming she was just high scrolling on Instagram.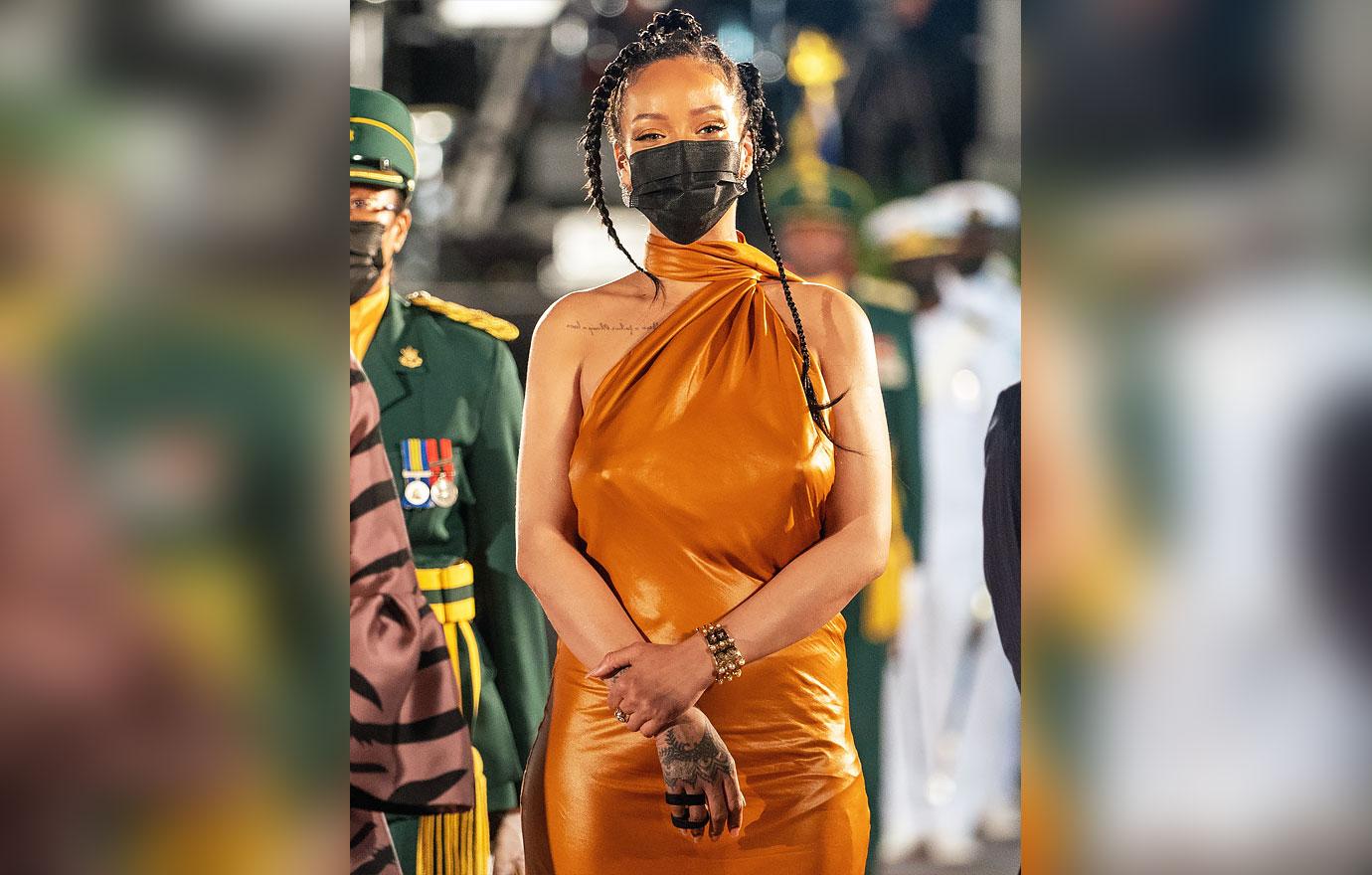 Article continues below advertisement
Rihanna's relationship with A$AP started after she broke up with her longtime billionaire boyfriend Hassan Jameel. The two had dated for over 3 years and she had already met his family.
Article continues below advertisement
Around August 2020, Rihanna and A$AP start making appearances together and she uses him for her Fenty Skin ads. In December, sources revealed the two were officially dating and things were getting serious.