Exclusive
Prince Harry Felt 'Ambushed' By Charles & William During 'Unproductive' Family Meeting Following Prince Philip's Funeral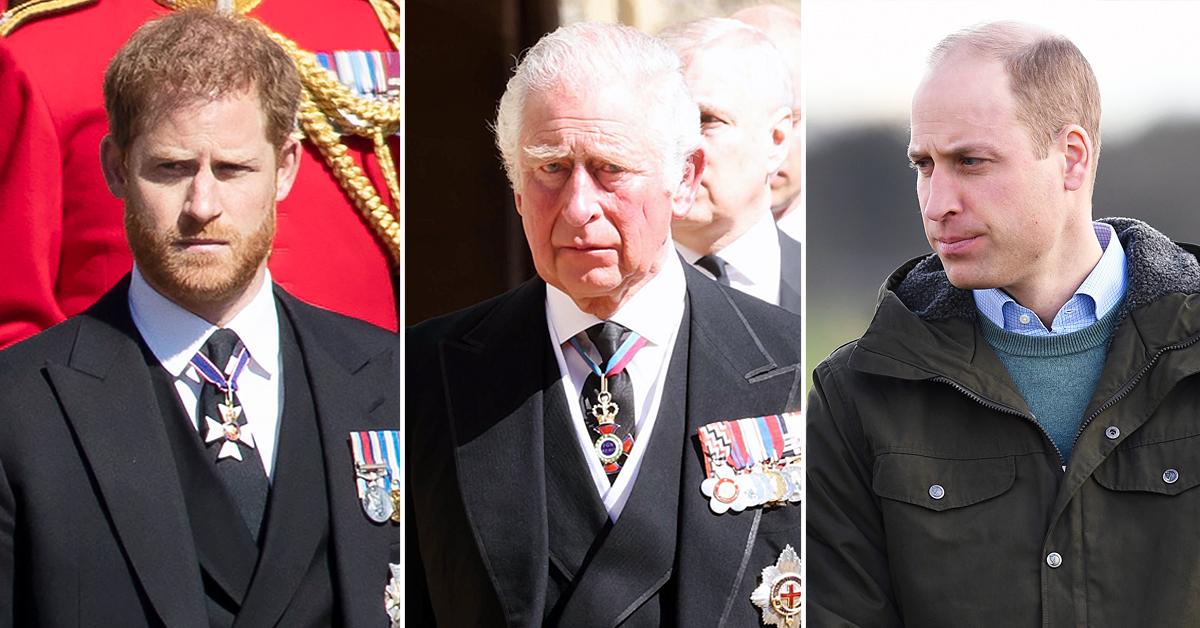 The world was watching as Prince Harry reunited with the royal family for Prince Philip's funeral and now, RadarOnline.com has learned what really happened behind closed doors and it wasn't pretty.
Article continues below advertisement
A palace source tells RadarOnline.com, Harry felt "ambushed" by his father Prince Charles and his brother Prince William during their unscheduled two-hour meeting at Windsor Castle after Philip's service on Saturday.
"The meeting after the family laid Prince Philip to rest was not scheduled. Harry felt ambushed by his dad and brother which is no way to start a peace process," the insider reveals.
Article continues below advertisement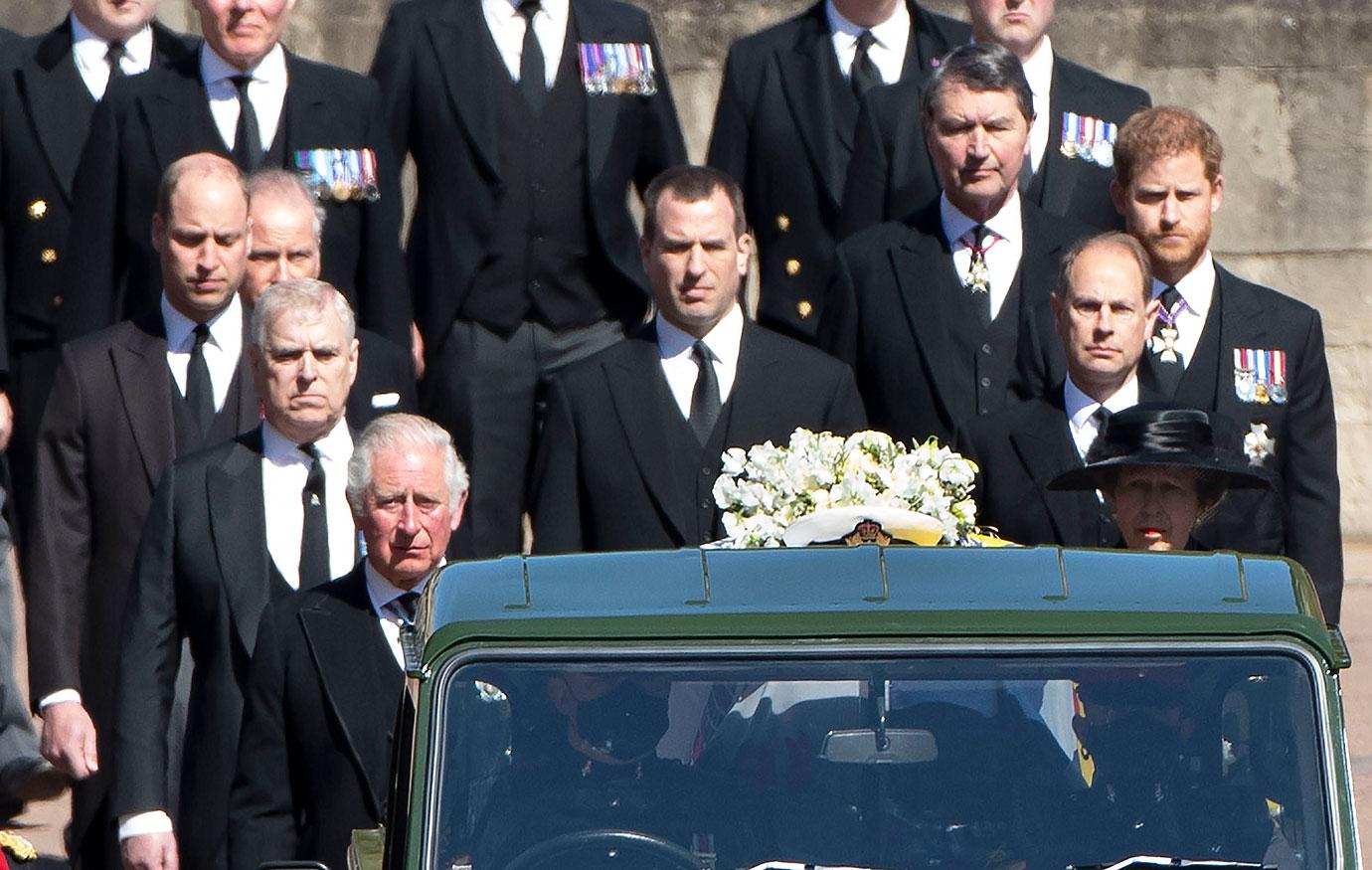 As RadarOnline.com reported, Meghan stayed behind at the couple's $14.6 million Montecito, California home instead of traveling across the pond with her husband. Despite "every effort" to accompany Harry, she reportedly couldn't get clearance from her doctor due to her pregnancy.
Meghan and Harry are expecting their second child -- a little girl -- in early summer.
Article continues below advertisement
Despite Harry's conversation with Charles and William, RadarOnline.com is told the communication between the three royal family members was "unproductive."
"Now to you negotiate peace with a couple who are willing to burn the whole place down? Harry and Meghan think they are coming to the table in a position of power and they have nothing else to lose," our palace source says. "Everything, from titles to money to security has already been taken away. If the family is serious about making peace they could start by returning everything they removed."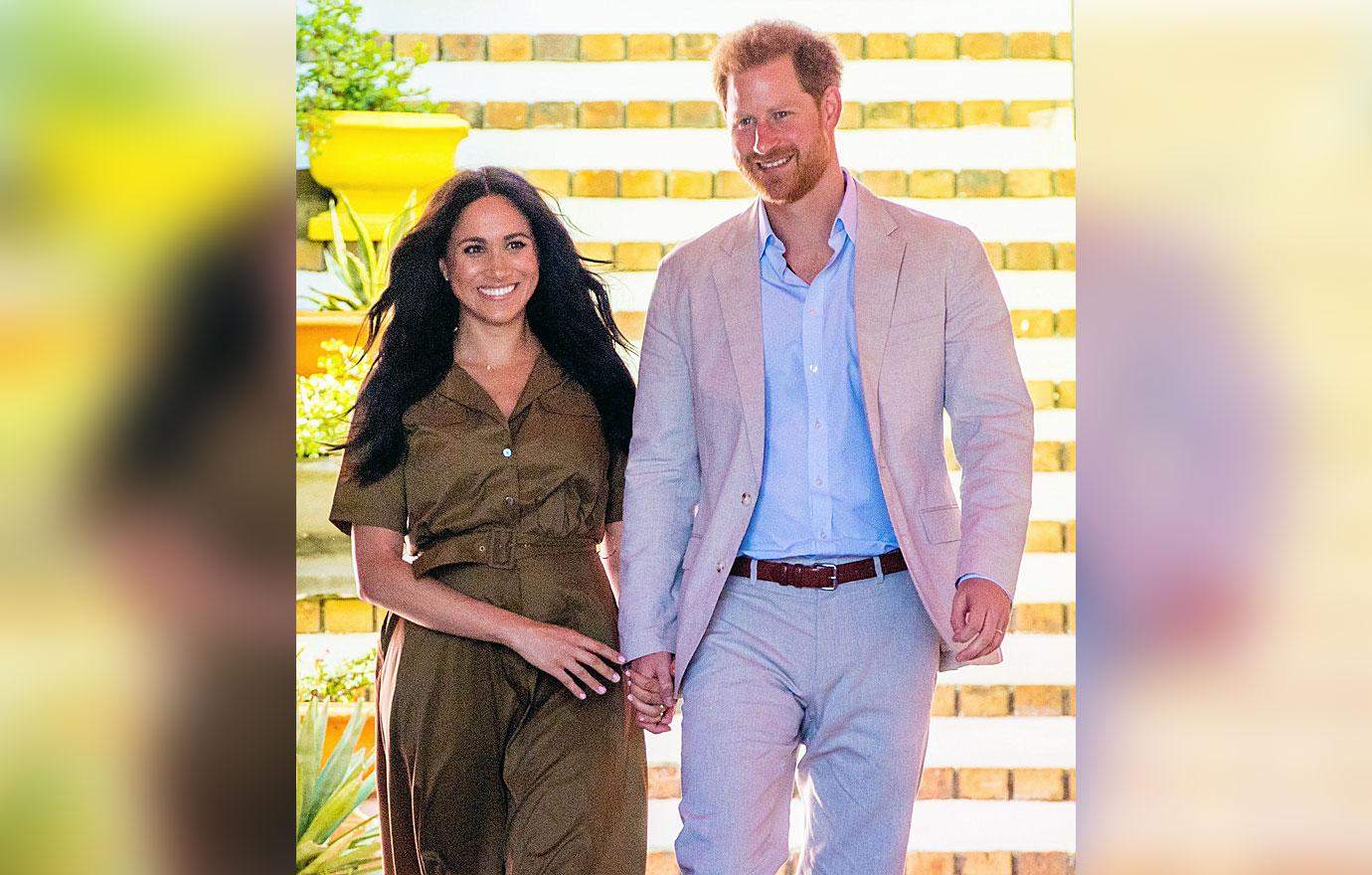 Article continues below advertisement
While Harry plans on Meghan being a part of the negotiation process, another source tells us that despite playing family peacemaker, William's wife Kate Middleton will not be present during the conversation.
"Kate wants what is best for her husband and the royal family. She loves Harry but doesn't get involved in this sort of stuff," the family insider reveals. "It isn't Kates place to decide which family members get titles and money."
Prince Harry & William Reunite At Prince Philip's Funeral, See The First Photos
The royal family rift came well before Harry and Meghan's sit-down interview with Oprah Winfrey last month but going on national television exposed the tense relationship to the public.
During the explosive interview, the Duke and Duchess of Sussex accused someone inside the palace of racism but wouldn't disclose the person's identity. Meghan also discussed how she didn't feel supported by Harry's family and was so unhappy that she even contemplated suicide.