Prince Harry & William Reunite At Prince Philip's Funeral, Put Family Feud Aside To Bid Beloved Grandfather Farewell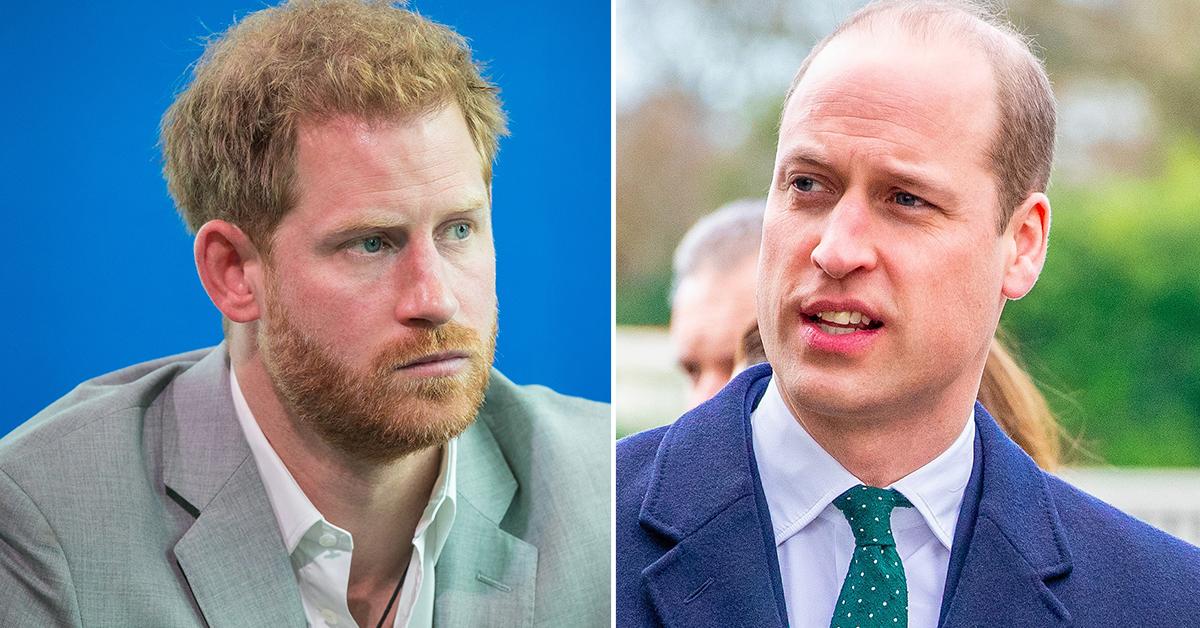 Article continues below advertisement
The mood was somber as the royal family, including the two feuding brothers, bid farewell to Queen Elizabeth's husband of more than 70 years. While the world is mourning the longtime Prince, who passed away on April 9 at the age of 99, all eyes were on Harry and William to see if they'd have any interaction at all.
Fans first got a glimpse of the famous brothers was when the Duke of Edinburgh's casket was taken from Windsor Castle to St George's Chapel. The duo walked behind the royal procession alongside their cousins and family but were separated by their cousin Peter Phillips.
Article continues below advertisement
According to reports, the brothers did not arrive at the event together. William joined his father Prince Charles in arriving first to pay their respects to the Queen.
Philip's funeral marks the first time Harry has been back to the U.K. since quitting his royal duties last year. It is also the first time the Duke of Sussex has seen William or Charles since his explosive interview with Oprah Winfrey.
Article continues below advertisement
Despite touching down across the pond on April 12, Entertainment Tonight reported the brothers had no plans to meet up prior to their grandfather's service.
Prince Harry arrived in the U.K. alone for the first time in over a year earlier this week. Prior to his highly-anticipated arrival, it was revealed his pregnant wife Meghan Markle would not be joining her husband at Philip's funeral. Instead, the pregnant Duchess of Sussex stayed behind at their home in their Montecito, California home.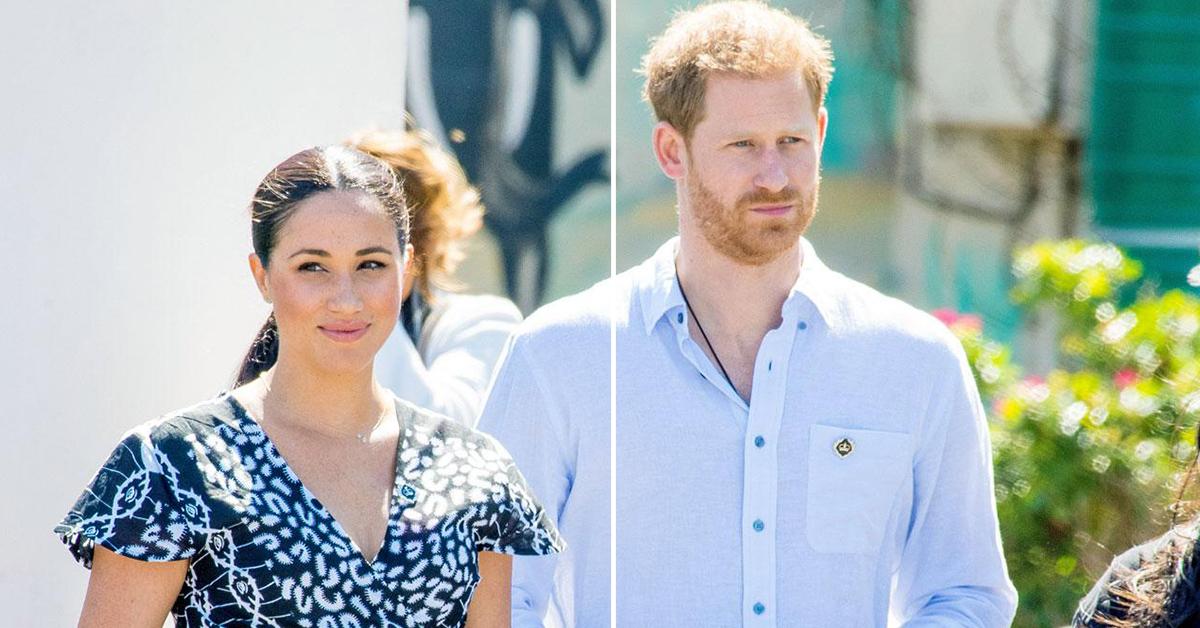 Article continues below advertisement
Meghan reportedly wanted to come but couldn't get clearance from her doctor to fly as she's expecting the couple's second child. During their bombshell interview with Oprah, the duo announced they are welcoming a baby girl to the family in early summer.
Speaking of their Oprah interview, Harry and Meghan put it all out on the table for the talk show queen. They spoke of racism inside the palace, claiming that one person questioned Archie's skin color when it was revealed that Meghan was pregnant. The couple refused to identify that individual.
Markle also revealed she was so depressed during her royal family reign that she began suffering suicidal thoughts, something U.K. television host and notorious bully Piers Morgan later criticized.