Carefree Prince Andrew Rides His Horse After Prosectors Reveal Ghislaine Maxwell & Jeffrey Epstein Hung Out At Queen's Cabin
Prince Andrew could not be more relaxed in the face of all that is going on around him.
Days ago, prosecutors in Ghislaine Maxwell's ongoing sex trafficking trial introduced a piece of evidence that could affect his own legal woes, but one would think he had not heard the news given the carefree demeanor he displayed while horseback riding through Windsor.
Article continues below advertisement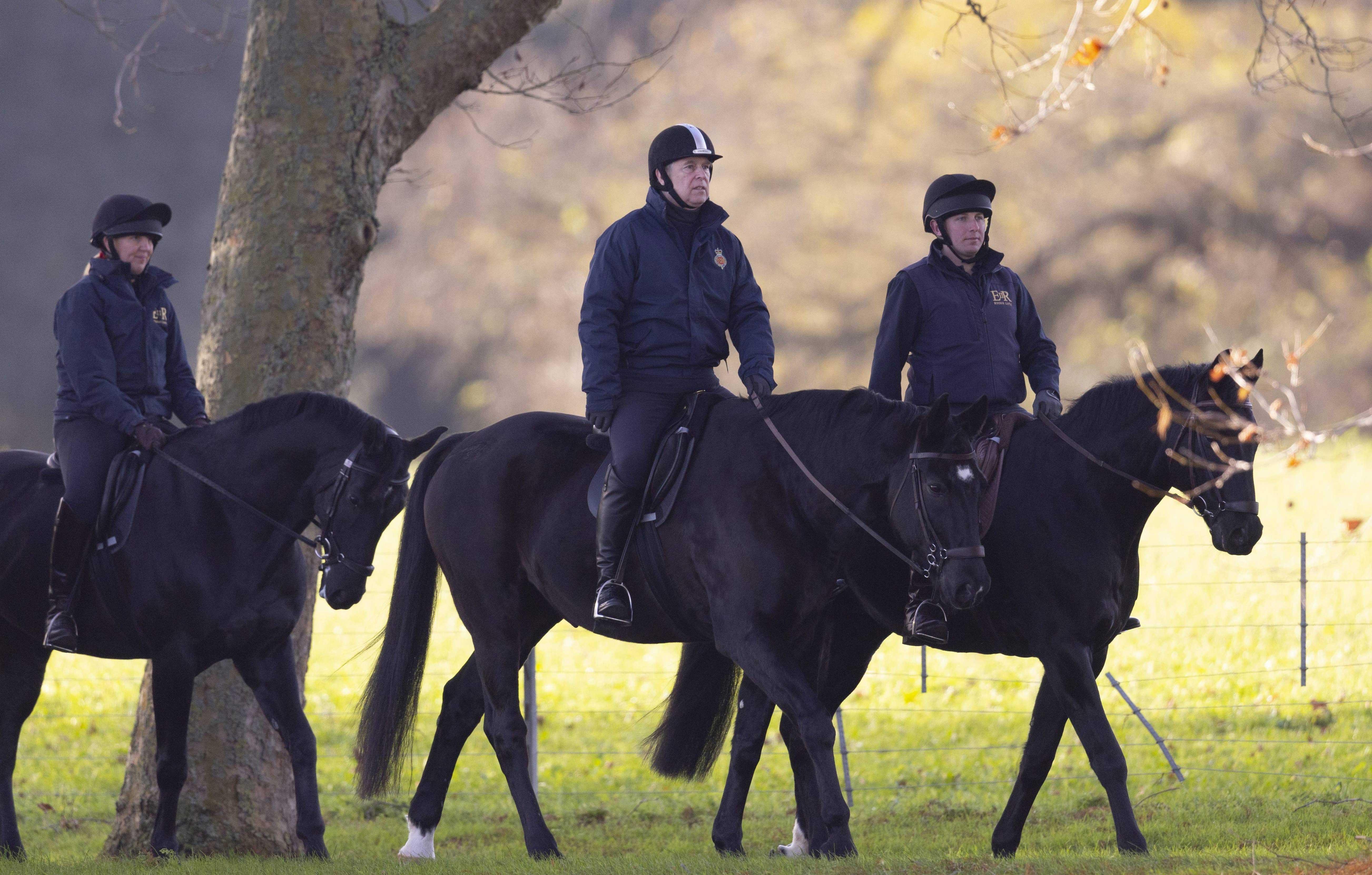 Shortly after a photograph of late pedophile Jeffrey Epstein and his alleged madam hanging out at Queen Elizabeth II's log cabin at Balmoral was shown to jurors, the Duke of York trotted atop his colt for a nice morning with fellow riders.
The 61-year-old appeared relaxed despite the fact that the photo in question has sparked questions about who invited the disgraced duo to Balmoral in the first place.
Article continues below advertisement
Although it's not clear when the image of Maxwell and Epstein was taken, it was previously reported that the former couple was invited to Balmoral by Andrew back in 1999.
It was among a treasure trove of pictures seized by the FBI in a 2019 raid of Epstein's Manhattan mansion, shortly after he was arrested on sex trafficking charges. Before he could be tried, however, he is said to have committed suicide in prison.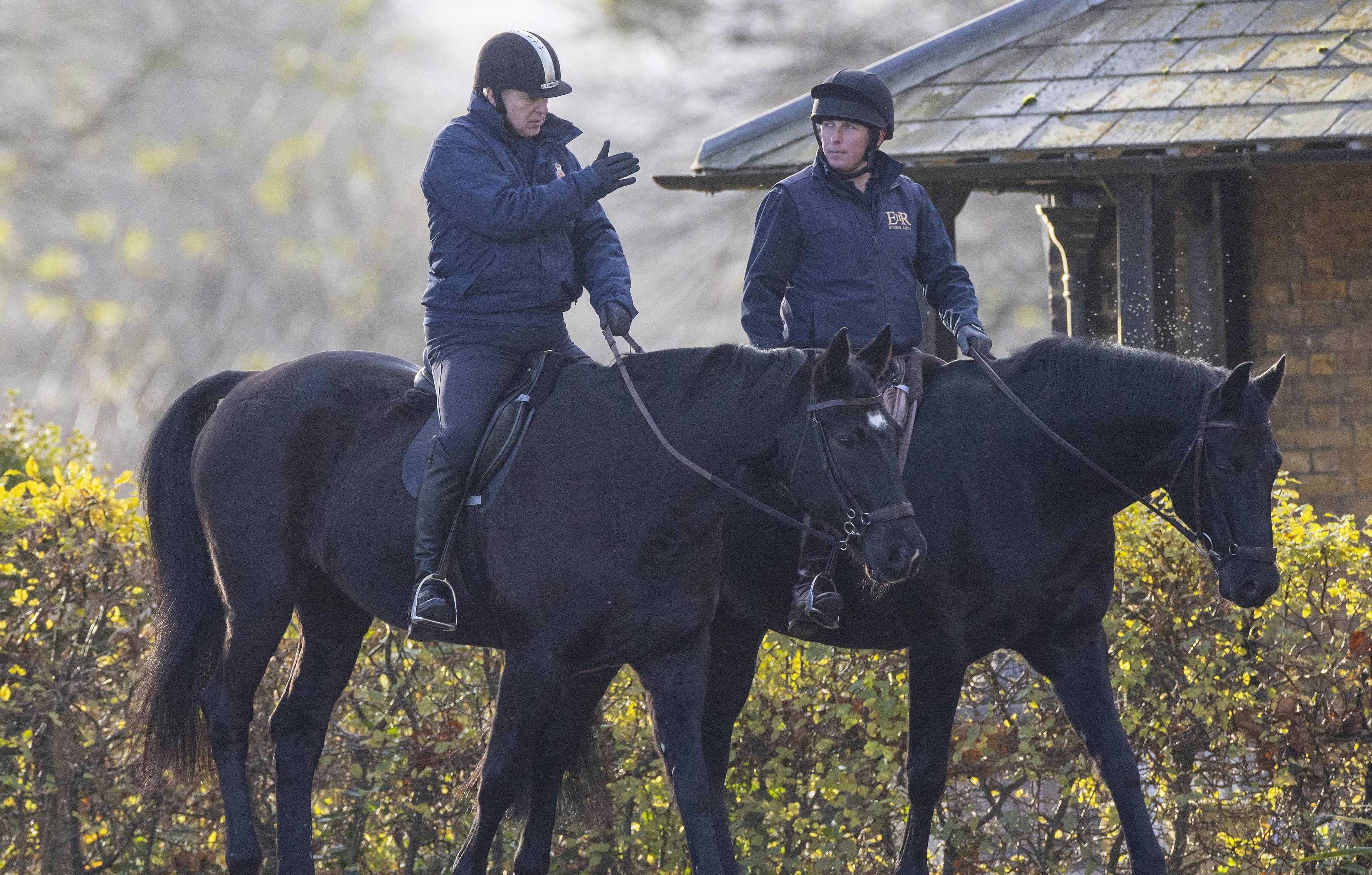 Article continues below advertisement
So far, Andrew has been mentioned three times in Maxwell's trial, which began on Nov. 29.
He was brought up first by Epstein's pilot, who testified that the prince flew with the disgraced financier to his private island at least four times.
He was then named by one of Maxwell's accusers, Jane, who told the jury she recalled being on one of those flights with Andrew.
And finally, Epstein's former housekeeper described the prince as "always polite and a very nice guy. He was the only guy who left us a tip."
Manners aside, Andrew has been accused of having sex with another one of Epstein's accusers, Virginia Roberts Giuffre, who claims the billionaire loaned her out to the duke when she was 17 years old.
He continues to deny the allegations.
In fact, Andrew recently demanded that her sexual assault lawsuit against him be thrown out.
"Giuffre has initiated this baseless lawsuit against Prince Andrew to achieve another payday at his expense and at the expense of those closest to him," read part of the motion his attorneys filed in late-October. "Epstein's abuse of Giuffrey does not justify her public campaign against Prince Andrew. Giuffre's pattern of filing a series of lawsuits against numerous high-profile individuals should no longer be tolerated."