Duchess Drama! Meghan Markle Snubs Kate Middleton, Turns Away & Avoids Eye Contact In Viral Video Of Queen's Jubilee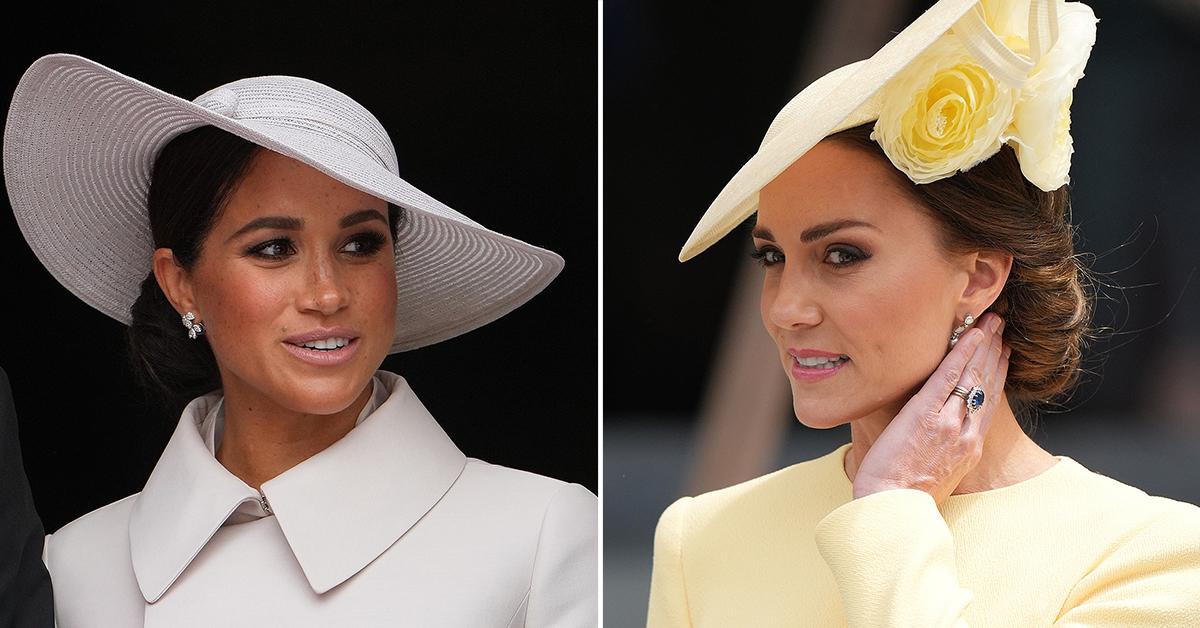 Duchess drama! Meghan Markle seemed to snub her estranged sister-in-law Kate Middleton in a now-viral video from Queen Elizabeth's Jubilee. This was the first time Meghan has seen Prince Harry's family since they quit their royal duties, moved to America, and claimed there was racism within the Palace walls.
Needless to say, their visit didn't go well.
Article continues below advertisement
However, a new video shows just how bad the tension between the royal family was during the four-day celebration of the Queen's 70-year reign. While Meghan and Harry traveled across the pond to join in the festivities, RadarOnline.com exclusively reported they kept in the dark about several events, including Queen Elizabeth's Paddington Bear skit, out of fear they'd tip off the press.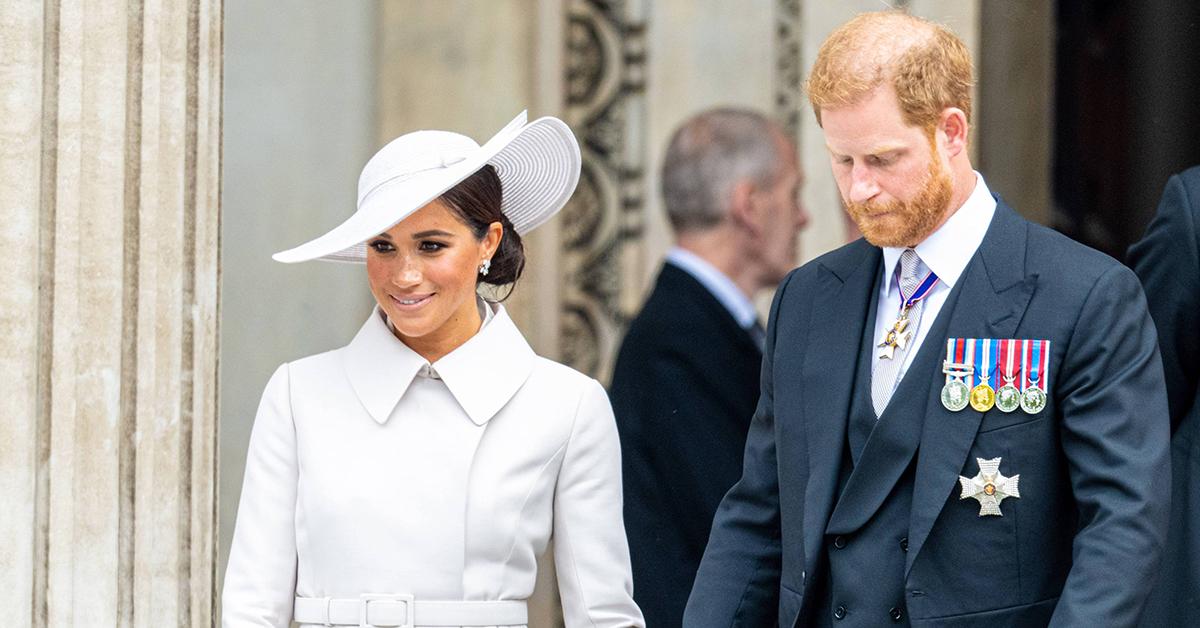 Article continues below advertisement
In the clip, taken at St Paul's Cathedral during the service of thanksgiving, Meghan and Harry were spotted shunned to the second row and across the aisle from Kate and Prince William.
The Duke and Duchess of Cambridge were allowed to participate in the ceremony, but when the couple got up and walked to the stage, Meghan's demeanor noticeably changed.
Eye-eyed fans were quick to spot her diss when Kate brushed past her. Turning her head quickly in the opposite direction of her sister-in-law, Meghan avoided eye contact and didn't give Kate the time of day.
"Did everyone notice the woman in white hat (megz) turned her head to the left when The Duchess of Cambridge was walking past…" royal fan Kitty asked, sharing the video. Her question was quickly met with responses.
Article continues below advertisement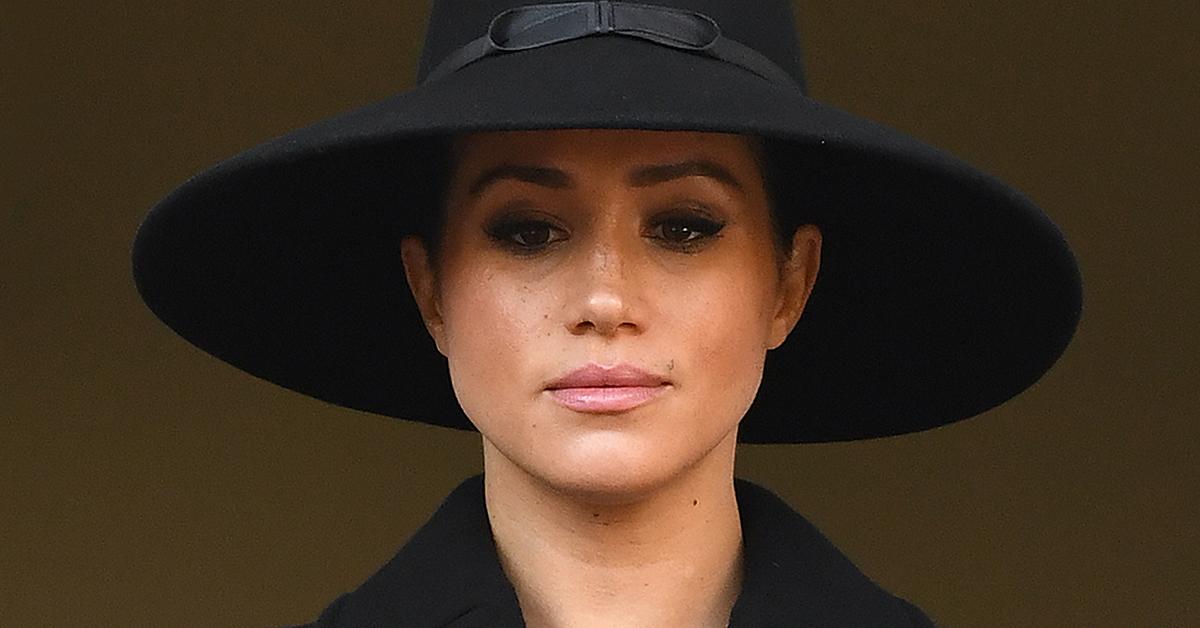 "Yes I did notice this," commented a Twitter user. "It's very obvious too," acknowledged another. "Wow it is obvious when you see it," shared a third.
Article continues below advertisement
Meghan and Harry left the U.K. before the Jubilee was over and after extending an olive branch to Kate and William to no avail. Harry is said to be "furious" over how he and his wife were treated during their visit.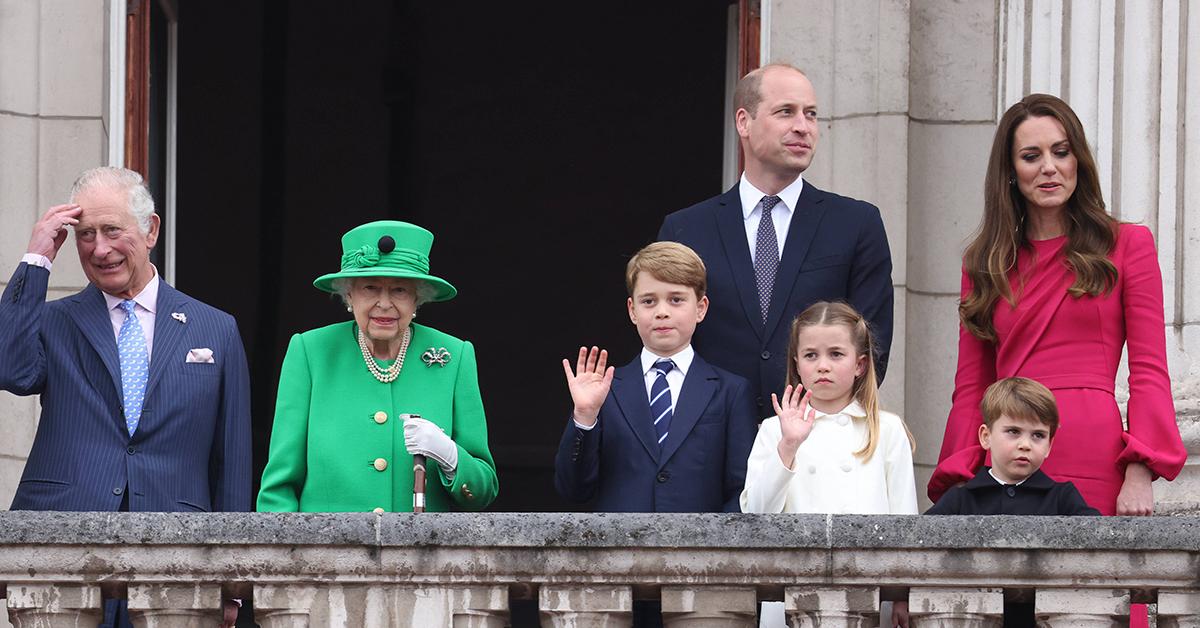 Article continues below advertisement
Besides not being included or told what was going on, sources tell RadarOnline.com that the Palace rejected their request to have their daughter Lilibet's photo taken with the Queen.
Lilibet — who's turned one over the weekend — met her 96-year-old great-grandmother for the first time last week, and no photos were taken.