Britney Spears' Ex-Husband Jason Alexander Calls For Sam Asghari To Be Investigated In Wild Rant Hours Before Break-In
Britney Spears' first husband, Jason Alexander, shockingly called for Sam Asghari to be investigated in a bizarre rant hours before breaking into the pop star's home on her wedding day.
Alexander made the comment on Thursday while reacting to an article titled "Clinton and Epstein Associate Found Shot and Hung in Reported Suicide."
Article continues below advertisement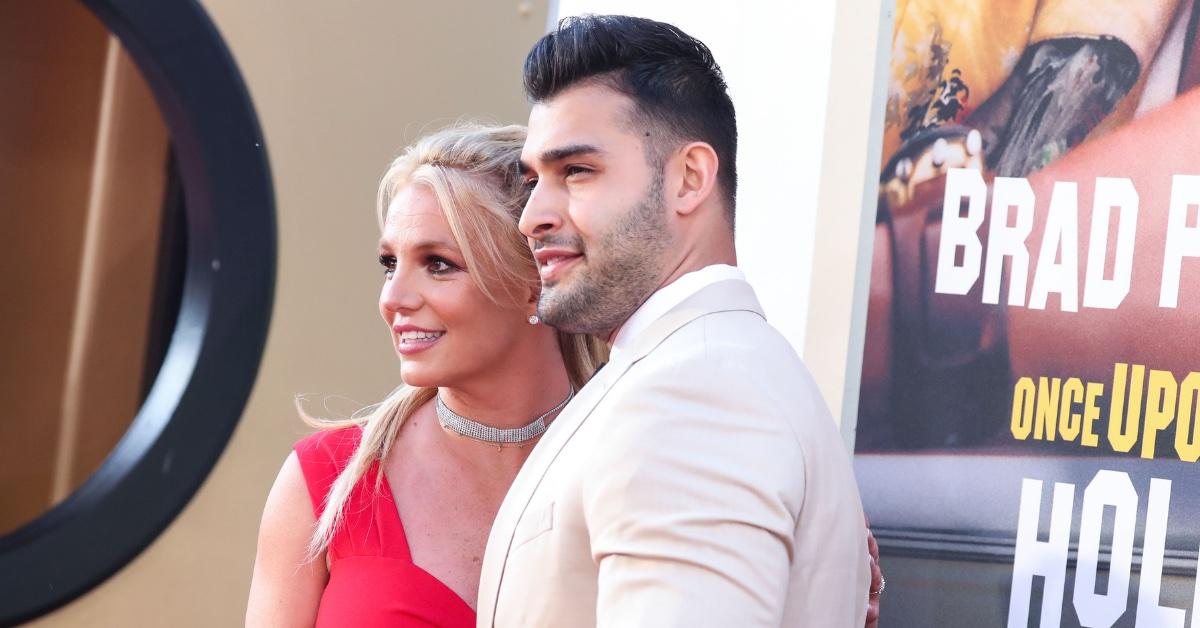 "Follow the money how you or anyone can pump and dump [LLC] to wash money … Even though it's legal to sink an LLC for losses it is illegal to pump them with drug, prostitution, or stolen money to make profit and show gains legit gains after its washed," Alexander captioned a video of himself on Instagram.
He then implored fans to "investigate" several people in Spears' camp, including, "Cade Hudson, Vicky T, Lou Taylor, Sam, and his whole family sisters, etc."
Hudson is her longtime agent, Vicky T served as Spears' assistant and joined her team around November 2021, while Taylor is the singer's former business manager. Asghari, of course, is the singer's husband-to-be.
Article continues below advertisement
Alexander's wild post came shortly before he crashed the Gimme More performer's wedding held at her Thousand Oaks home, managing to get past security and into the singer's abode and venue.
Spears' ex-husband of 55 hours even documented it all on a live stream.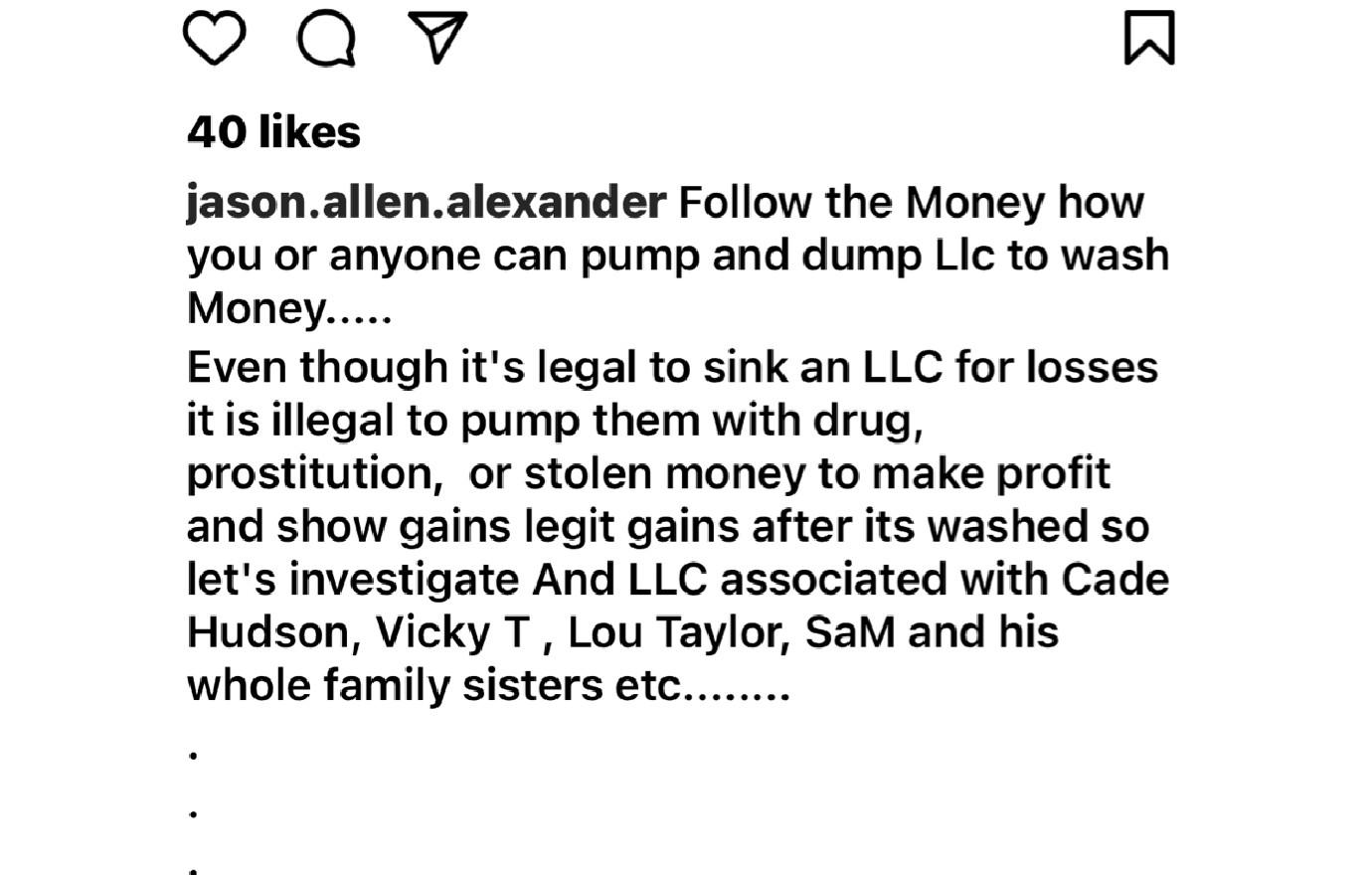 Article continues below advertisement
"Don't f--- with me, bro. I'm done," he said at one point while looking for Spears. "So, here's the inside scoop, guys, on the bull---- wedding."
Alexander then filmed inside the couple's pink tent filled with flowers and seats for their attendees.
Security chased after Alexander as he captured the ordeal on camera, and he was later tackled to the ground.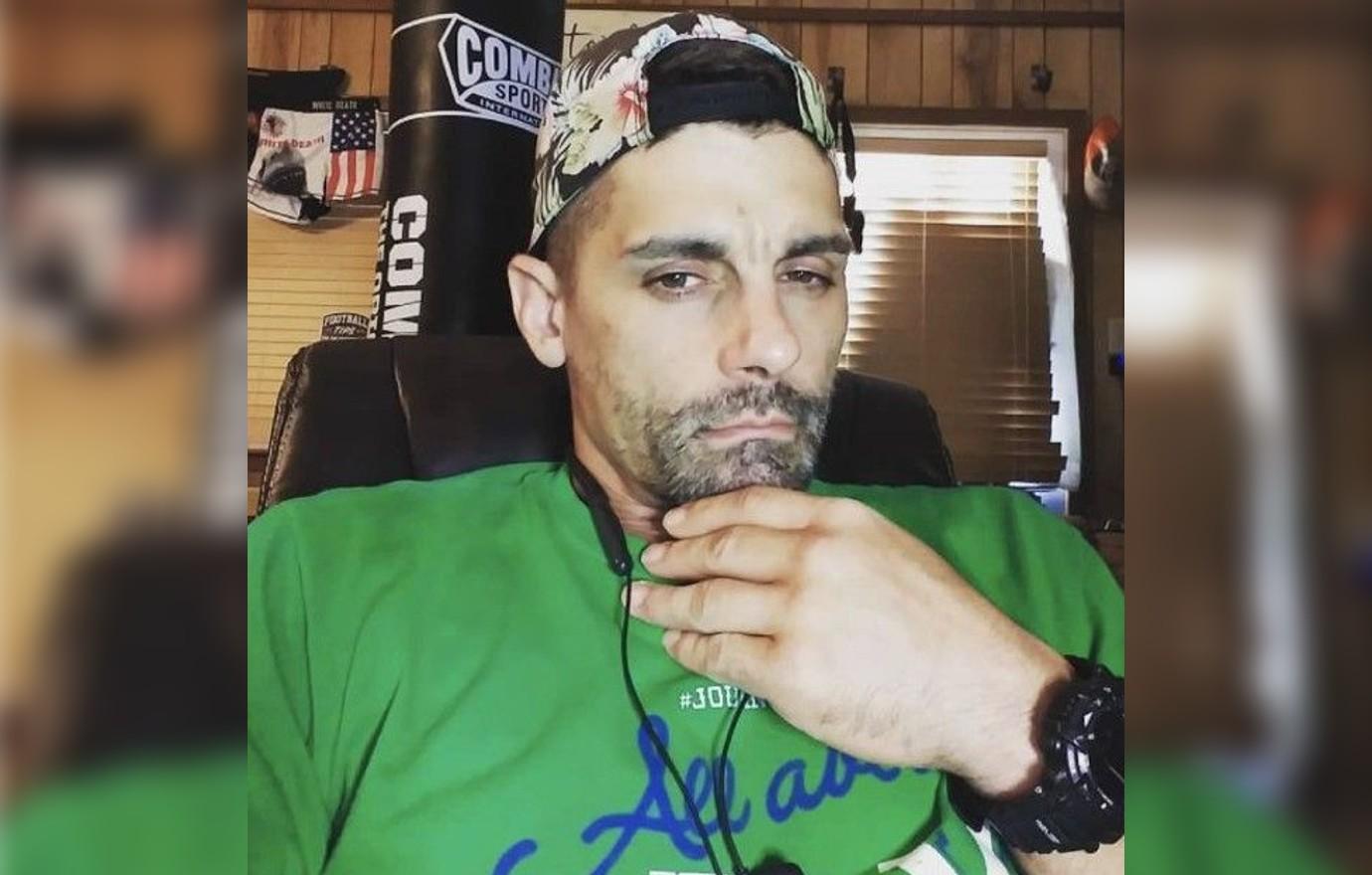 Article continues below advertisement
This isn't the first time that Alexander has been in hot water, as RadarOnline.com previously reported.
He pleaded guilty to stalking an unidentified woman in January 2022, not long after his arrest in December. Alexander was given 11 months and 29 days of probation for violating an order of protection and aggravated stalking.
The plea deal required that he must undergo random drug testing and a mental health screening.