Exclusive Details
'Clear The Air': Meghan Markle Pleads For Private One-On-One With King Charles III Before She Leaves UK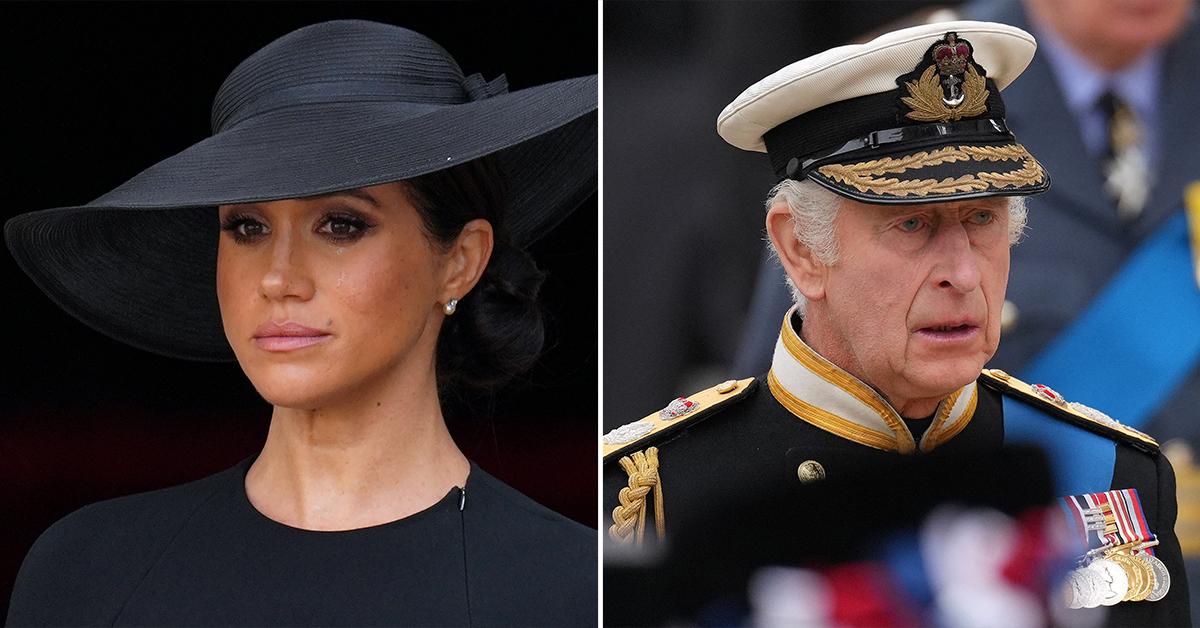 Meghan Markle was desperate to mend her relationship with her father-in-law King Charles III and wrote a heartfelt letter asking him to sit down with her one-on-one, RadarOnline.com has learned.
According to sources close to the situation, the 41-year-old Hollywood actress requested to have a private conversation with the King after Queen Elizabeth's funeral.
Article continues below advertisement
Reporter Neil Sean said his insider claimed Meghan wanted to "clear the air" before flying home to California to see her children Archie and Lilibet.
"She'd now like before they return back to California to have a one-to-one audience with King Charles III," Sean said in a YouTube video. "That's right—Meghan one-to-one with King Charles. You heard correct. It's a very brave move from Meghan herself."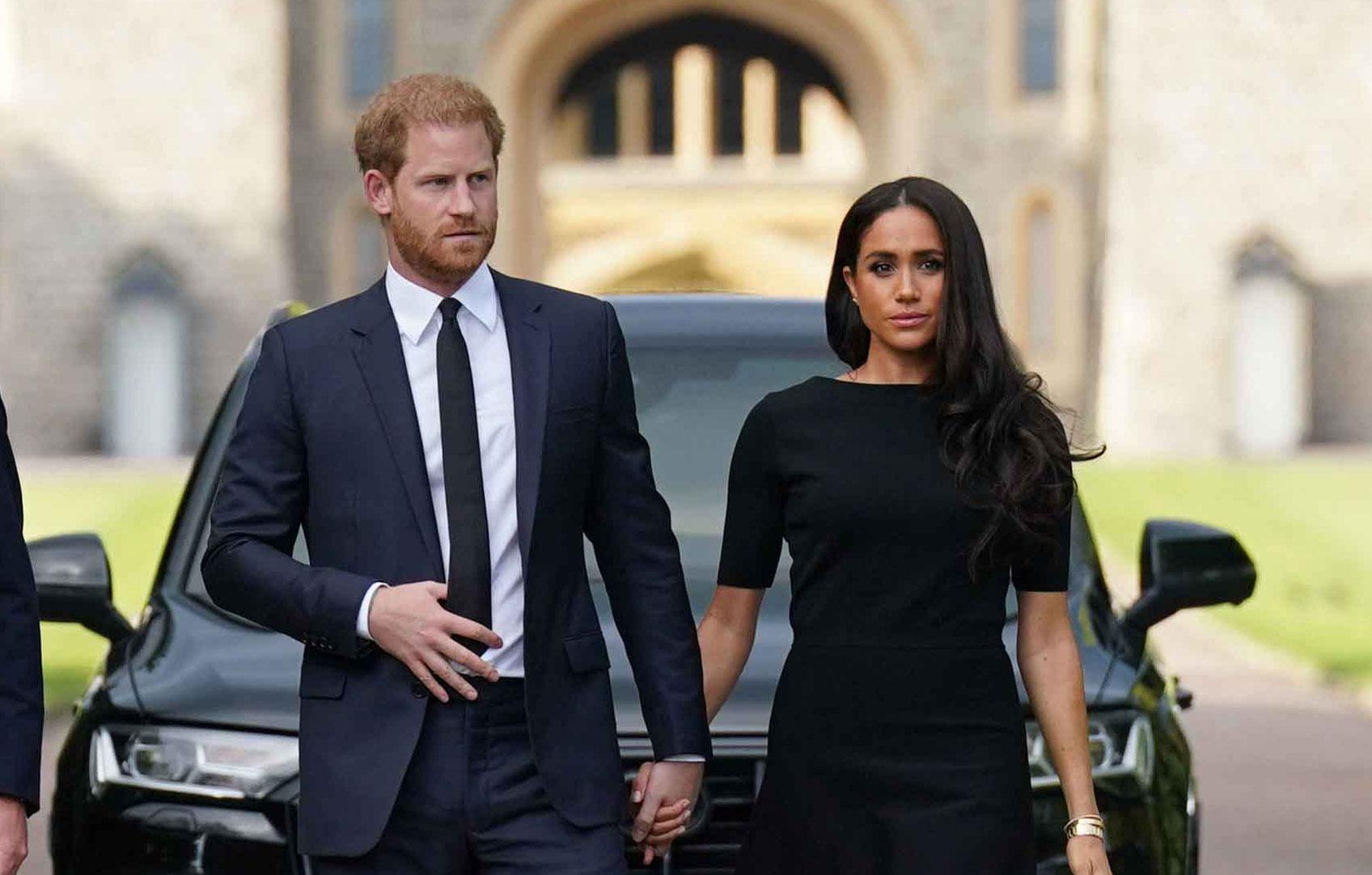 Article continues below advertisement
He said the letter was an "opportunity to clear the air, pull the rights from wrongs and explain some of the rationale behind what they've been doing over the last two years." Sean added, "Now, you know, you have to admire Meghan's self-belief, whatever you think."
Sources told RadarOnline.com that Prince Harry and his wife were planning on heading back home as early as today.
A palace insider told RadarOnline.com the couple was "expected to leave as soon as possible." We are told the duo "are not hanging around" too long after the funeral.
As RadarOnline.com previously reported, while Harry and Meghan participated in public events with Prince William and his wife Kate Middleton in the days after the Queen's death — but sources tell us the brothers are still not speaking to each other.
Article continues below advertisement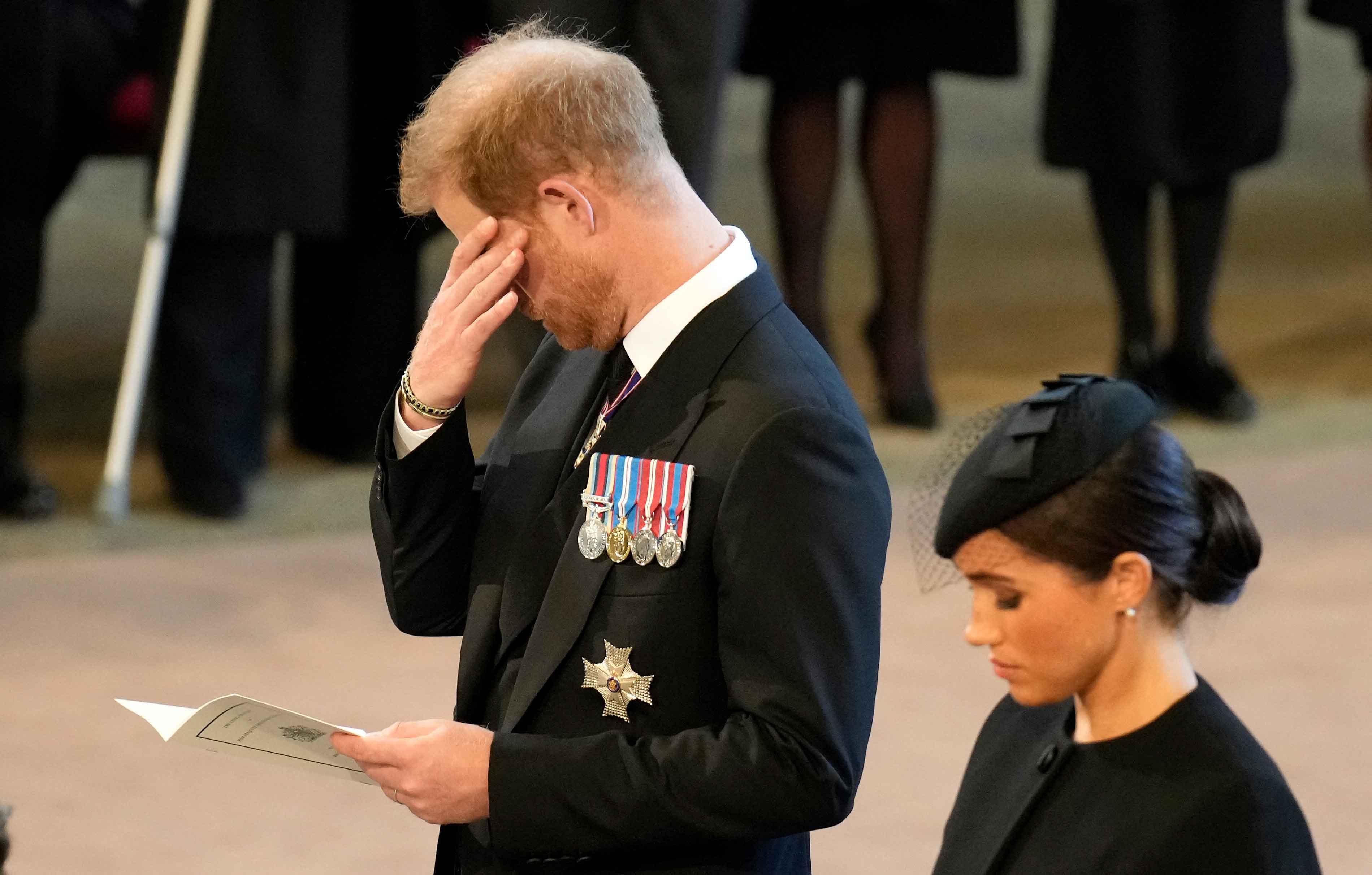 A source connected to the situation tells RadarOnline.com, "While William might have invited Harry and Meghan on the walkabout, he did it to protect one institution: the monarchy. He has not forgiven Harry for everything that he has done to the family, and the death of the Queen won't mend that open wound."
"You could cut the tension with a knife," said one palace insider who witnessed the two interact. The source added that Kate doesn't trust Meghan or Harry. "She does not trust them and does not want to give them any inch in order to take a mile," said the source. "She doesn't want to become fodder for Meghan's podcast or Harry's book."
No word if King Charles agreed to the one-on-one.