King Charles III Fights Back Tears After Leaving Short Note On The Coffin Of Queen Elizabeth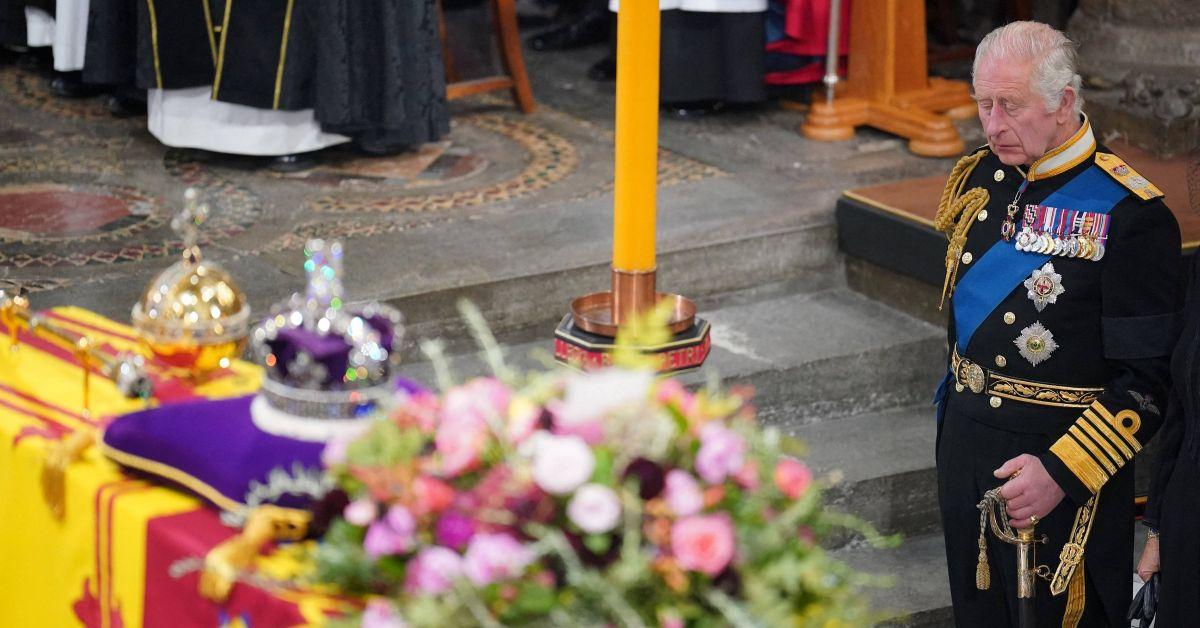 King Charles III was spotted fighting back tears this week as he and the rest of the royal family laid the late Queen Elizabeth to rest, RadarOnline.com has learned.
The touching and emotional moment took place Monday morning during the Queen's funeral service at Westminster Abbey.
Article continues below advertisement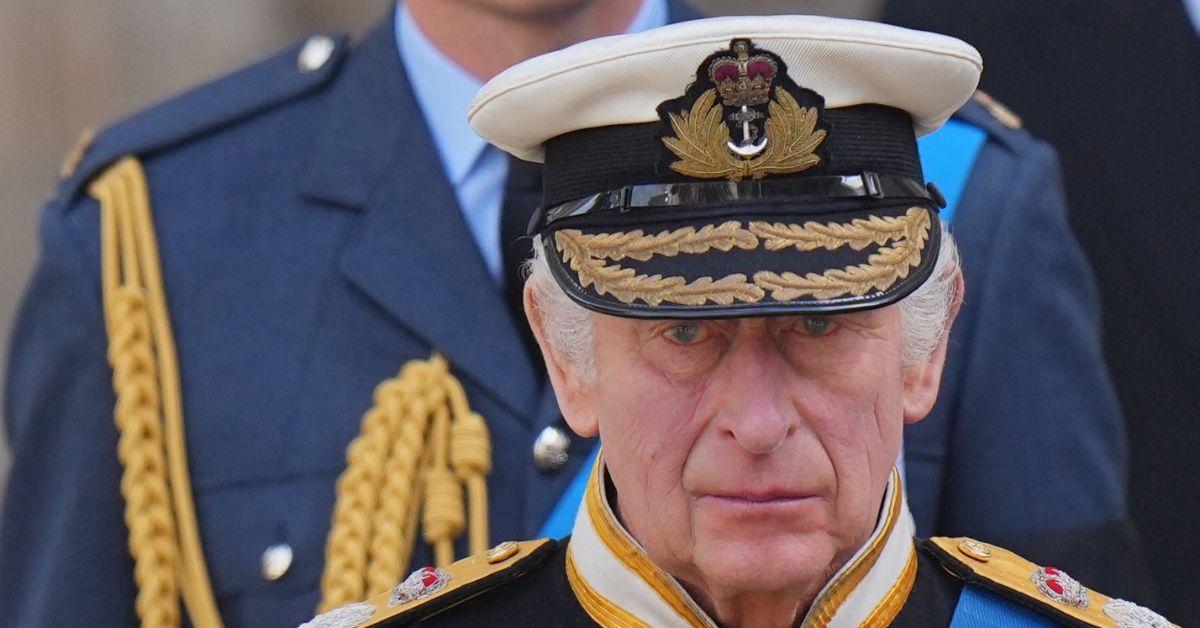 According to The Post, King Charles was seen wiping away tears shortly after paying his respects to Her Majesty and leaving a short and personalized note on his mother's coffin.
"In loving and devoted memory," the new King wrote, "Charles R."
King Charles III also reportedly adorned Queen Elizabeth's coffin with a handpicked flower bouquet which included the very same myrtle cut used for the Queen's flower bouquet when she married the late Prince Philip nearly 75 years ago in November 1947.
As RadarOnline.com previously reported, Charles became King immediately after Queen Elizabeth passed away on September 8 at 96 years old in Balmoral, Scotland.
Article continues below advertisement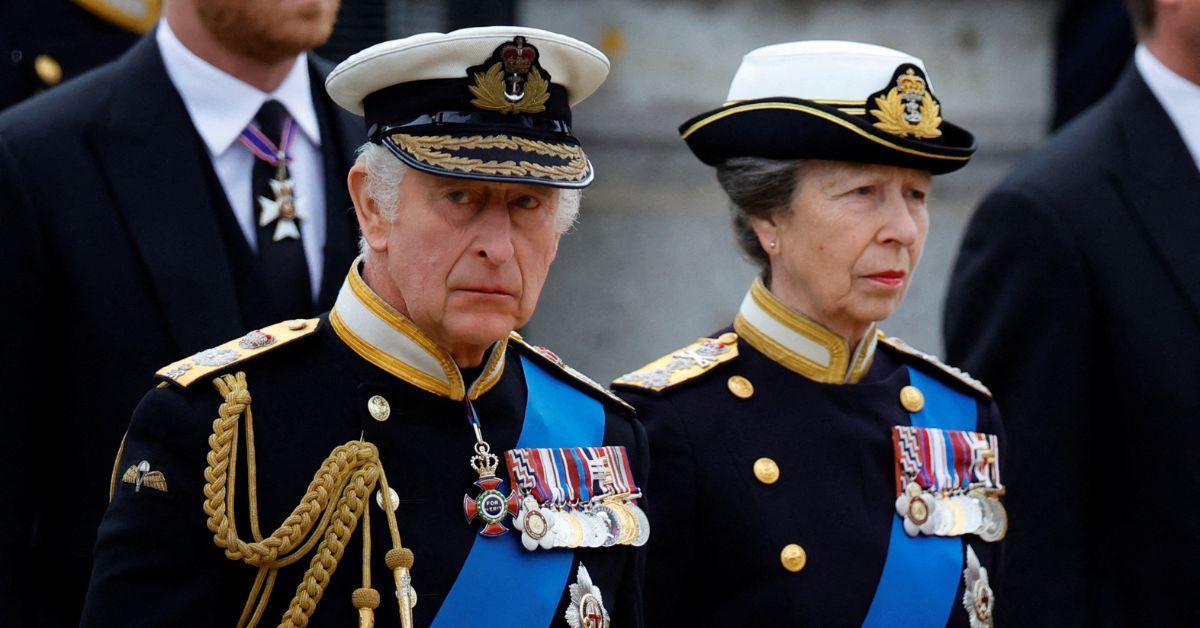 Ahead of the Queen's funeral service on Monday, King Charles released a statement thanking those who came to pay their final respects to his late mother.
"Over the last 10 days, my wife and I have been so deeply touched by the many messages of condolences and support we have received from this country and across the world," King Charles wrote in a statement issued by Buckingham Palace early Monday morning.
He continued, "In London, Edinburgh, Hillsborough and Cardiff we were moved beyond measure by everyone who took the trouble to come and pay their respects to the lifelong service of my dear mother, the late Queen."
"As we all prepare to say our last farewell, I wanted simply to take this opportunity to say thank you to all those countless people who have been such a support and comfort to my family and myself in this time of grief," the new King concluded.
Article continues below advertisement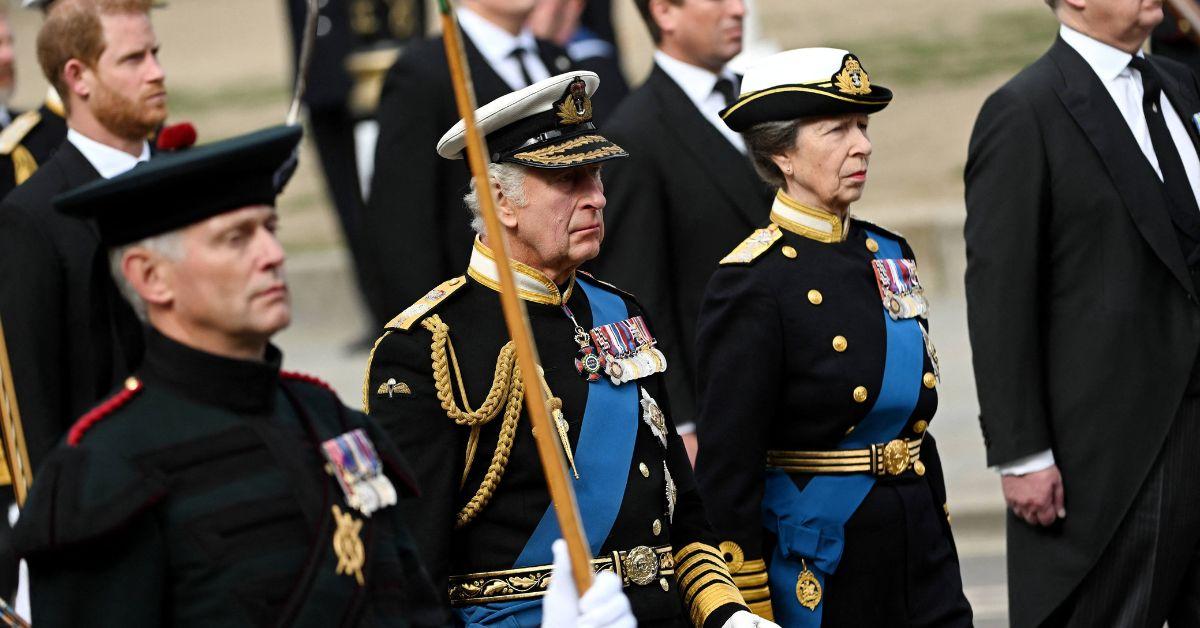 Besides King Charles, other members of the royal family – including Prince Edward and his wife, Sophie – were spotted wiping away tears as they gathered to say their final goodbyes to Queen Elizabeth.
After the Queen's funeral service at Westminster Abbey Monday morning, Her Majesty was laid to rest during a small and private gathering within St. George's Chapel in Windsor Castle.
Queen Elizabeth was buried beside her late husband, Prince Philip, and ten other monarchs who preceded her nearly 71-year reign.