Prince Harry & Meghan Markle Forced To Sit In Second Row BEHIND King Charles III During Queen Elizabeth's Funeral Service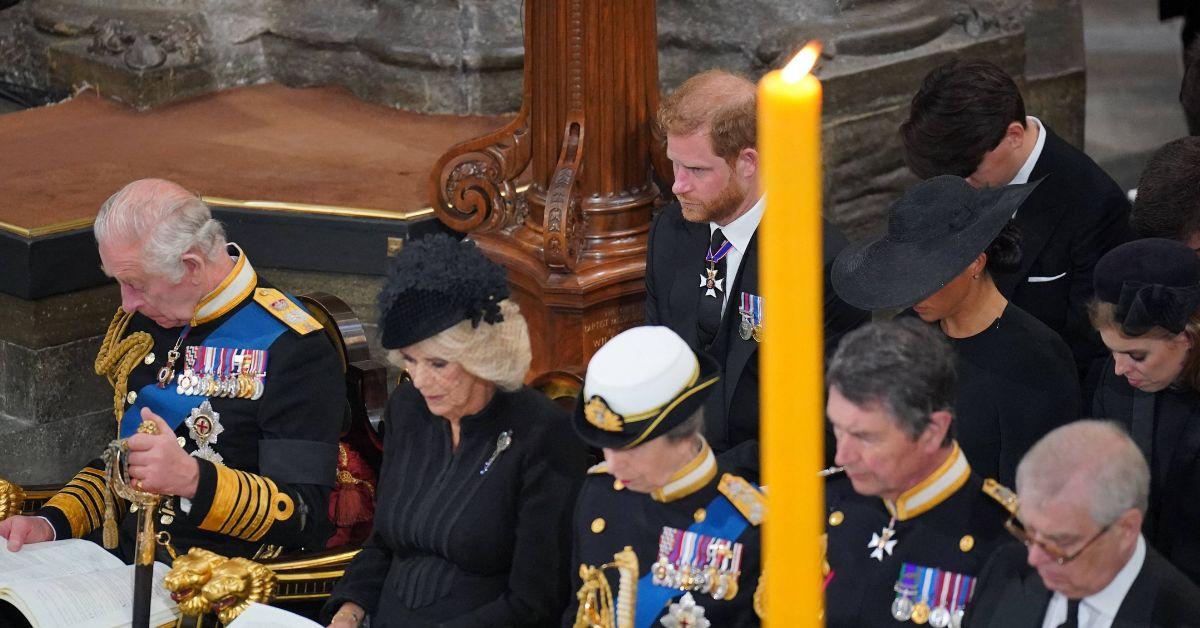 Article continues below advertisement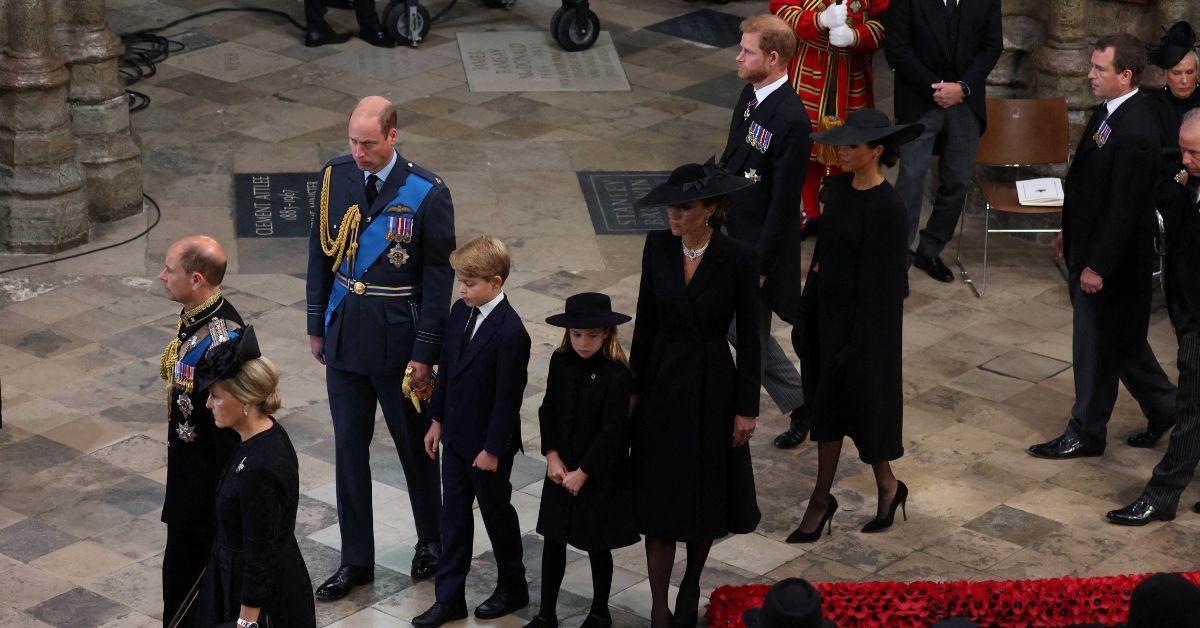 Although Harry entered Westminster Abbey alongside his brother, he was reportedly ordered to sit in the second row behind the new King and Queen consort, the new Prince and Princess of Wales and their two children, Prince George and Princess Charlotte.
Even more surprising was the revelation that Prince Harry was dressed in his military uniform at the request of his father, although the 38-year-old Duke of Sussex was previously expected not to wear his uniform because the wearing of military uniforms is reserved only for working royals.
Article continues below advertisement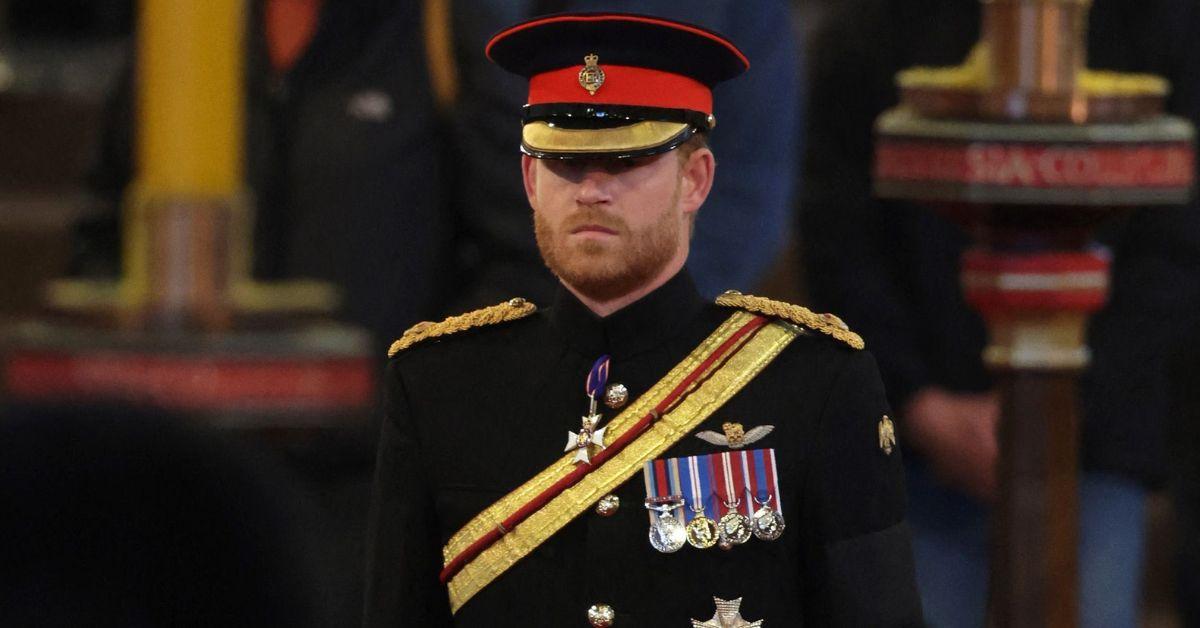 As RadarOnline.com previously reported, Prince Harry was left "humiliated" after learning that the late Queen Elizabeth's initials – "ER" – were removed from his military uniform.
"He is heartbroken," a close friend of Harry's revealed in an interview after the Duke of Sussex stood guard by his grandmother's coffin at Westminster Hall on Saturday. "To remove his grandmother's initials feels very intentional."
Prince Harry was also reportedly left "heartbroken" over the sudden removal of the Queen's initials from his uniform, particularly after learning that Prince Andrew, the disgraced Duke of York, was allowed to keep his.
The Duke and Duchess of Sussex were also reportedly "uninvited" to a state reception for world leaders hosted by King Charles and Queen Consort Camilla Parker Bowles on Sunday, although "nobody told them they [were] uninvited."
Article continues below advertisement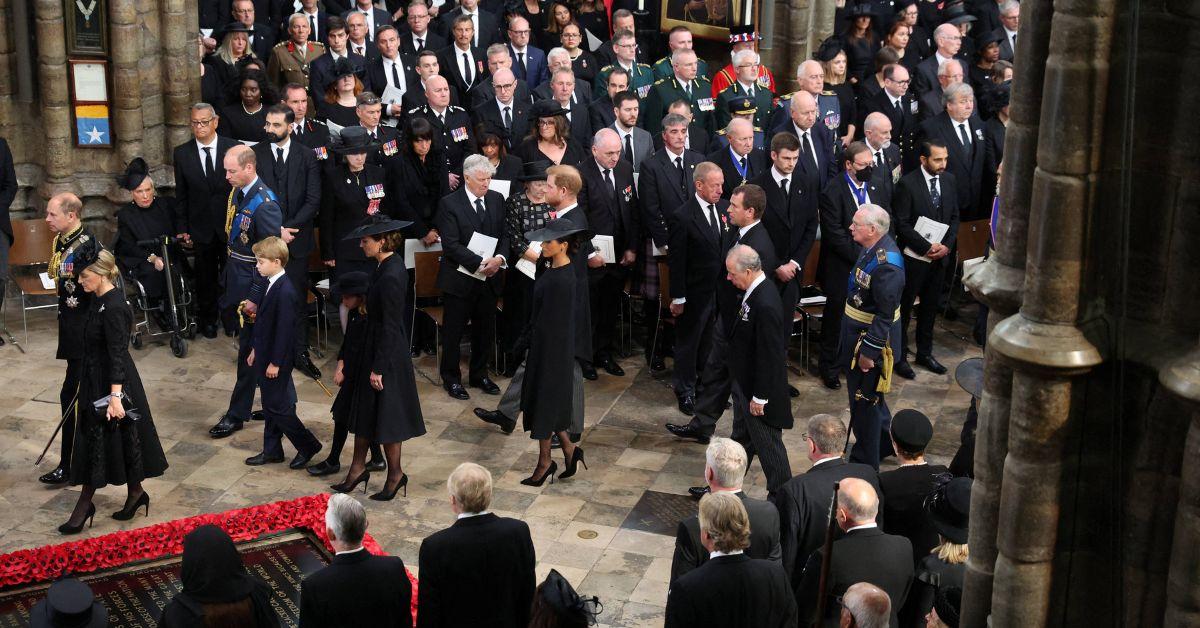 "I'm told they only found out they were uninvited by reading press reports," one royal source revealed.
Among those in attendance at the prestigious event at Buckingham Palace on Sunday included a number of the world's leaders, including U.S. President Joe Biden and First Lady Jill Biden, Canadian Prime Minister Justin Trudeau and French President Emmanuel Macron.
Following the late Queen's funeral service at Westminster, Her Majesty will be buried beside her late husband, Prince Philip, at a private family service.