Matt Gaetz Grilled About Alleged Sex Trafficking Case As Feds Reportedly Close In On Politician
Matt Gaetz appeared a bit nervous while being grilled by reporters on whether he felt the feds were closing in on him.
Article continues below advertisement
On Friday, The Hill caught Gaetz while he was in Washington D.C., the Florida rep was cornered by a team of journalists who wanted to grill him about the ongoing sex trafficking investigation against him.
Article continues below advertisement
Since the Department of Justice launched their probe into whether he hired escorts and slept with a 17-year-old, he has avoided answering serious questions about the allegations.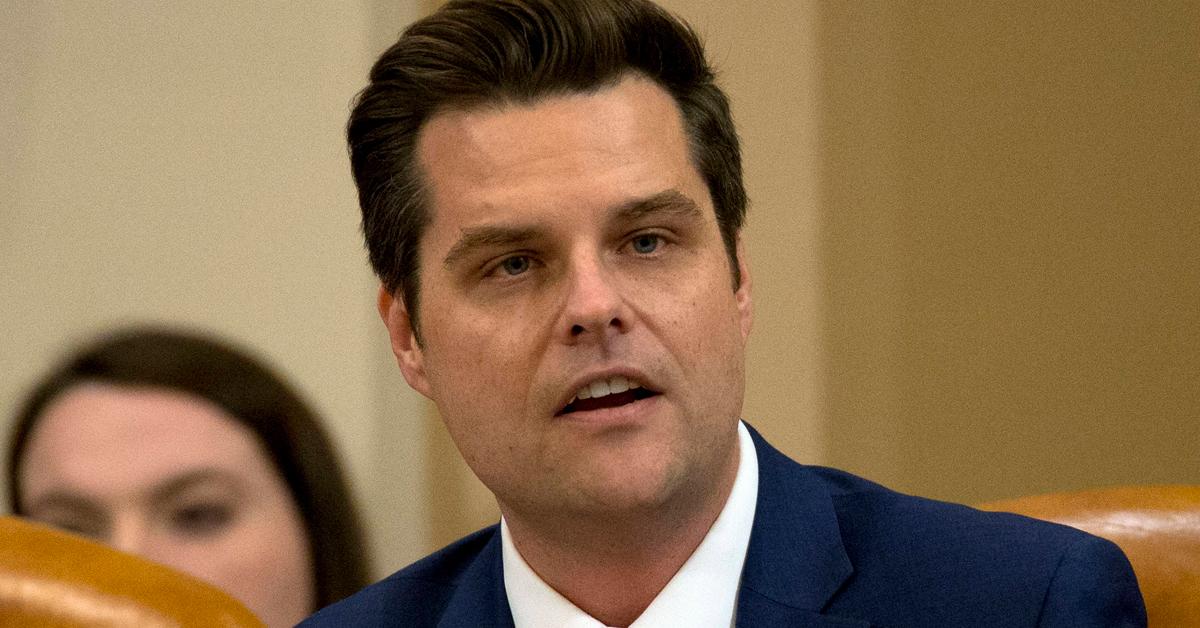 Article continues below advertisement
Instead, Gaetz has tried to shift the narrative of the scandal. He claims to be the victim of a massive extortion plot where various individuals are working together to try to take him down.
One reporter decided to ask if he has spoken to his ex-girlfriend about the investigation.As RadarOnline.com previously reported, Gaetz's former girlfriend recently reached a deal with prosecutors where she agreed to cooperate with them.
Article continues below advertisement
His ex, who worked as a former staffer on Capitol Hill, is seen by the feds as a "critical witness" to the investigation. She was dating him during the summer of 2017 when he reportedly was hiring escorts for drug-fueled sex romps at seedy hotel rooms around Florida.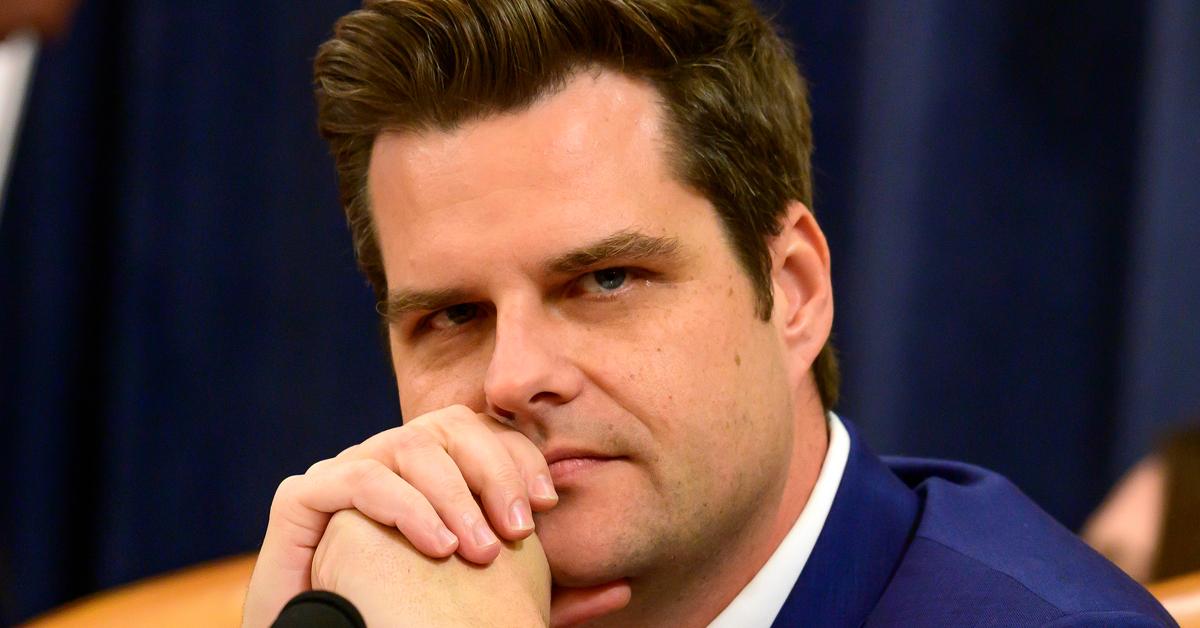 Article continues below advertisement
Last year, the feds reportedly seized Gaetz and his ex-girlfriend's iPhones believing they had evidence on them. His ex has yet to publicly comment on the matter nor has her name been released.
Gaetz told the reporter, "I would love to be able to share all the people I talk to and don't talk to, but unfortunately the people in your profession have doxxed, harassed, threatened people that have been in my life.
Article continues below advertisement
He continued, "So, I don't get into who I talk to and who I don't talk to because I don't want to put people in jeopardy."
Another reporter asked, "Have you or your lawyers heard from investigators in Florida?" Gaetz replied, "Well, I think there's a lot going on in Florida, my focus is what's going on in Washington."
Article continues below advertisement
Another female journalist decided to go for the jugular and asked, "Are you concerned you'll be indicted?"
Gatez froze for a brief second before responding, "no." He walked away from the group of reporters in a bit of a rush telling them, "thanks, everyone."
The Florida politician has yet to be charged for any alleged crimes. The feds are reportedly closing in on Gaetz after his former "wingman" Joel Greenberg turned and agreed to testify against Gaetz. .