Rep. Matt Gaetz & Fiancé Swindled Out Of $155,000 On Yacht Deal As Department Of Justice Investigation Into Politician For Sex Trafficking Heats Up
Rep. Matt Gaetz is facing more bad news after scammers stole $155,000 from him and his fiancé.
According to reports, the Florida politician and his future wife, Ginger Luckey, were targeted by "malicious actors." Luckey reportedly worked out a deal to buy a 41-foot vessel named Ol' Pappy and wired the money.
Article continues below advertisement
Reps for the representative told WFLA they were the victim of "first domestic and now foreign" scammers and claim the "federal law enforcement is both aware and actively pursuing." The two never received the boat.
Article continues below advertisement
The boat has since been renamed "Thirsty" and is located in a marina in St. Petersburg, Florida.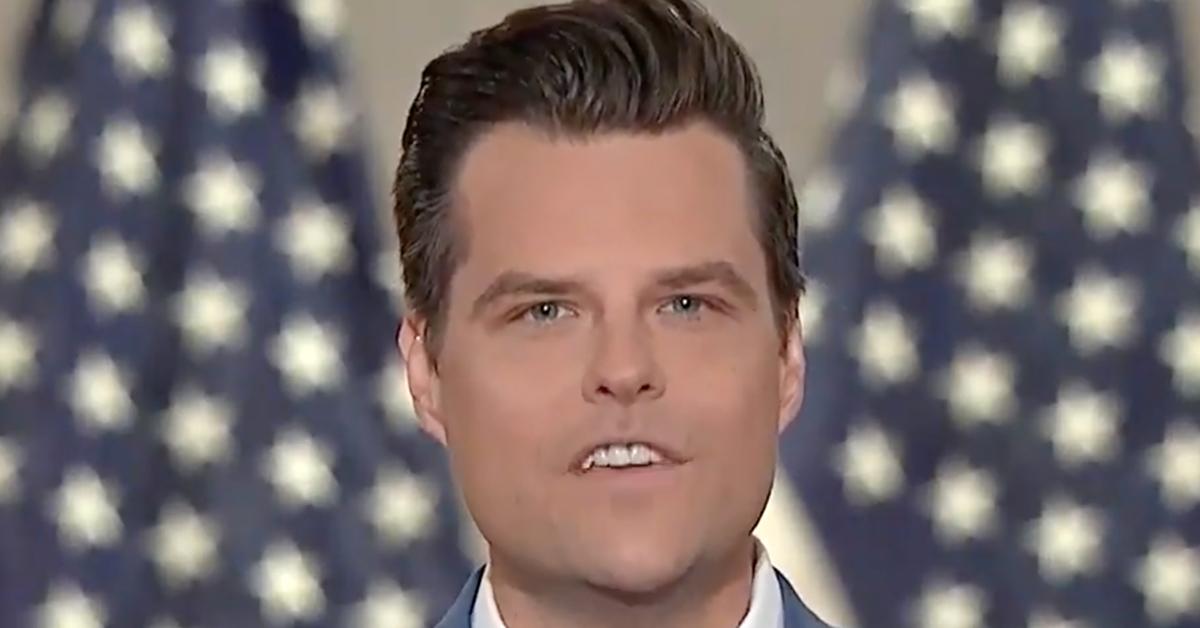 Article continues below advertisement
Many people in the area say they saw Gaetz and his fiancé in the town weeks before the deal fell apart. The scam is the latest trouble for Gaetz who is in the middle of being investigated for allegedly slept with a 17-year-old escort.
Things aren't going great at the moment. His former best friend, Joel Greenberg, recently reached a plea deal with prosecutors.
Article continues below advertisement
Per his deal, Greenberg agreed to turn over all evidence against Gaetz and testify against potential future defendants. The representative has yet to be charged and the DOJ investigation is ongoing.
Sources say Gaetz liked to hire escorts with Greenberg for drug-fueled sex romps. The women reportedly told the feds Gaetz liked to take ecstasy during the parties in which he paid women to sleep with him.
Article continues below advertisement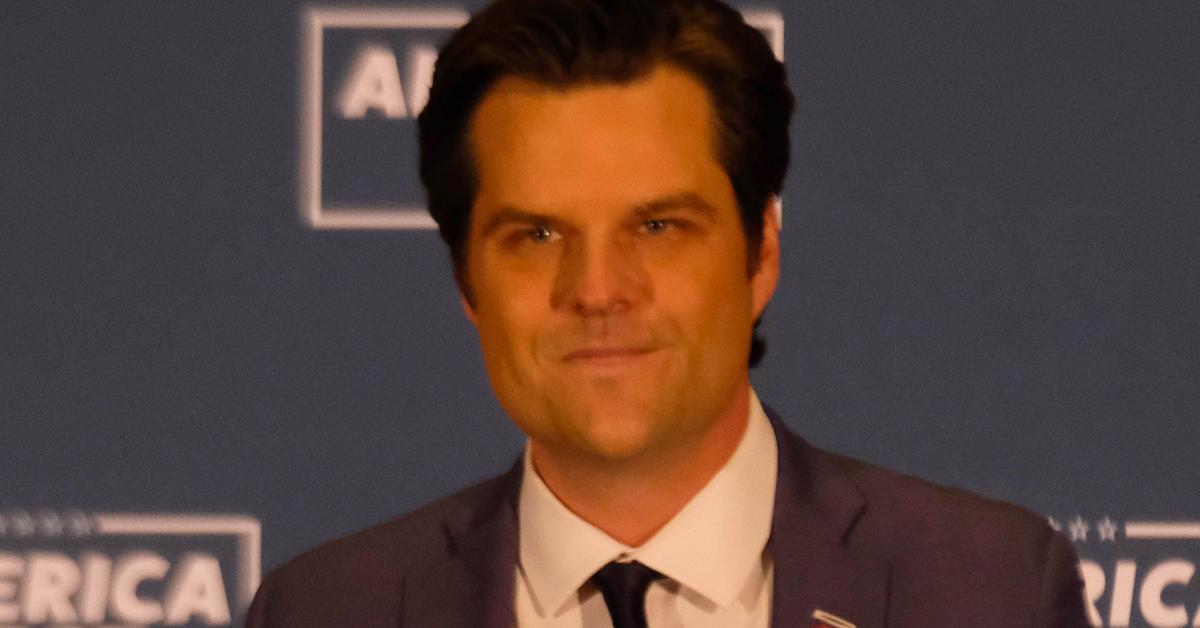 Gaetz was allegedly spotted snorting cocaine in a hotel bathroom with an escort following a speech he gave at a Trump event in 2019.
Article continues below advertisement
For this part, Gaetz claims he is the victim of a massive extortion plot. He denies ever sleeping with a 17-year-old or paying anyone for sex.
Prosecutors reportedly have a ton of evidence against Gaetz including Venmo transactions. Donald Trump's former best friend reportedly sent money to Greenberg who then sent the money to escorts.
Gaetz's financé has stayed by his side amid the mess. She has not spoken publicly about the allegations against her man.