Matt Gaetz May Hire Kyle Rittenhouse As Congressional Intern, Republican Politician Thinks Accused Murderer Is 'Not Guilty'
Matt Gaetz has his eyes on Kyle Rittenhouse while the embattled teenager is on trial for murder after fatally shooting two Black Lives Matter protestors and injuring another last year.
In an interview, the disgraced Republican politician made a bold statement, saying he believes Rittenhouse would make a "pretty good congressional intern."
Article continues below advertisement
While speaking to Newsmax on Wednesday, Gaetz said his office might extend an offer to Rittenhouse while rooting for the shooter's victory during the trial.
"He deserves a not guilty verdict, and I sure hope he gets it because you know what, Kyle Rittenhouse would probably make a pretty good congressional intern," Getz claimed. "We may reach out to him and see if he'd be interested in helping the country in additional ways."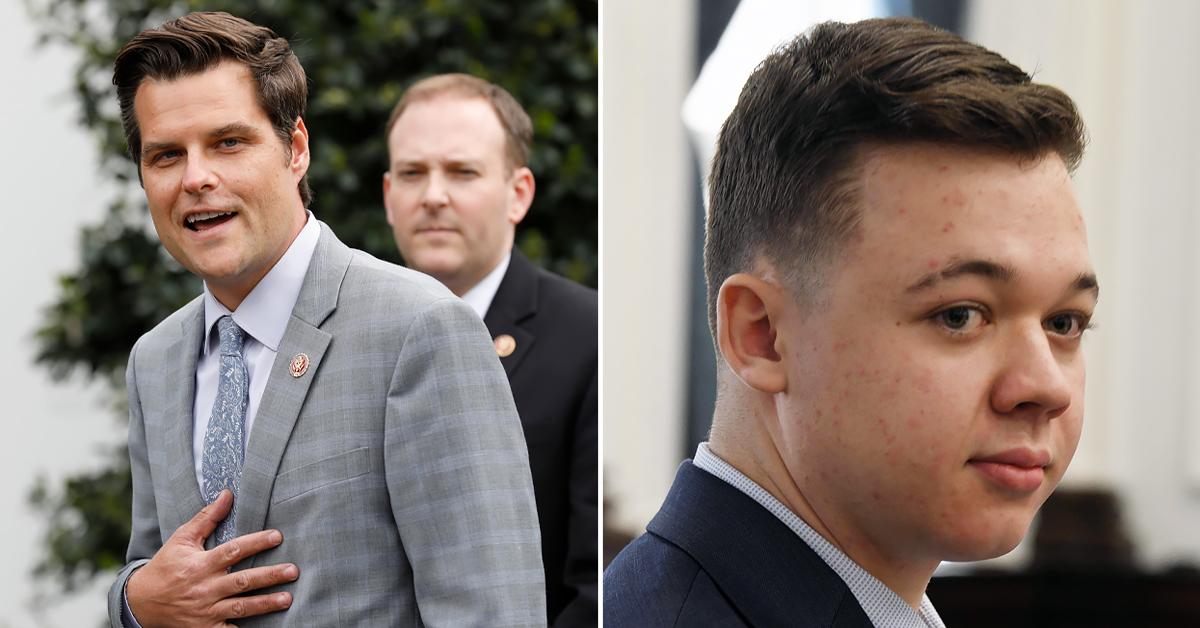 Article continues below advertisement
Twelve jurors are currently deciding Rittenhouse's fate after the 18-year-old was charged five felony charges, including first-degree intentional murder. Rittenhouse has pled not guilty to all charges claiming he was acting in self-defense during the chaos.
The conservative representative also spilled his thoughts on self-proclaimed QAnon Shaman, who pled guilty for his role in the Capital Riot, labeling the insurrectionist as "relatively harmless" and "non-violent vegan." The Shaman, whose real name is Jacob Chansley, has been sentenced to 41 months in prison after being found guilty of unlawfully obstructing an official proceeding.
Article continues below advertisement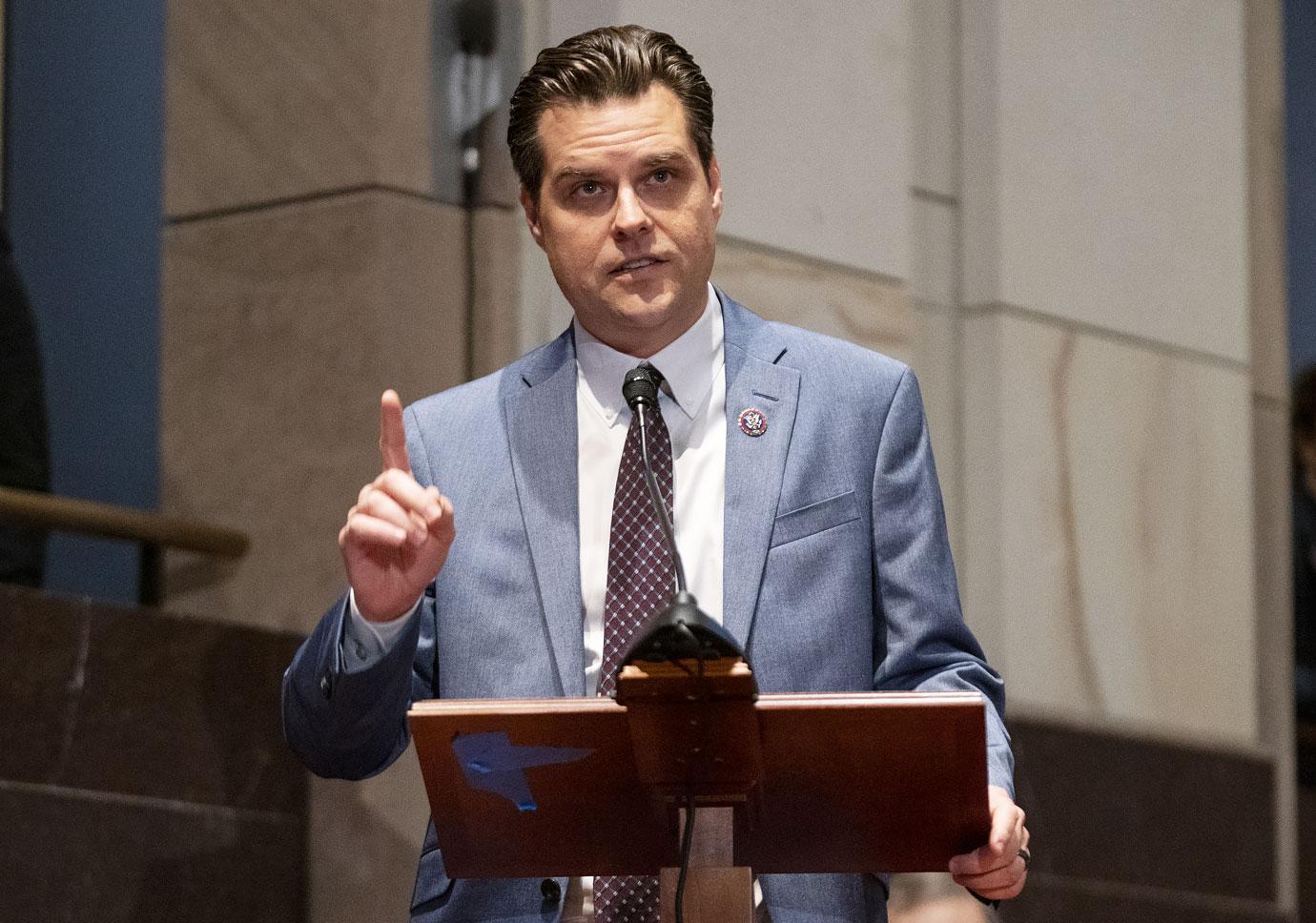 "The notion that he's got to be in prison for 3 1/2 years to settle some sort of political score defies justice," Gaetz added. "The American people deserve a Department of Justice that is the least political agency in Washington, and instead what we've got is a Department of Justice that is the most political agency in Washington."
Article continues below advertisement
Gaetz is currently under investigation by the DOP for allegedly hiring young women as prostitutes. The DOP is also looking into whether he had engaged in sexual intercourse with a 17-year-old girl before transporting her across state lines. According to sources, the department added two top prosecutors to dig deeper into their ongoing federal probe.
As RadarOnline.com previously reported, the Rittenhouse could face life in prison if he's convicted after using an AR-style semiautomatic rifle to fatally shoot Joseph Rosenbaum and Anthony Huber. He also fired his gun at Gaige Grosskreutz, leaving him injured, during the protest in Kenosha, Wisconsin, that stemmed from Jacob Blake being shot by the police in August 2020.