Matt Gaetz, Under Investigation For Alleged Sex Trafficking, Gets Married To His Longtime Girlfriend Ginger Luckey In California
Rep. Matt Gaetz tied the knot to his longtime partner Ginger Luckey as the feds' investigation into him heats up.
Over the weekend, the Florida politician posted a photo from his ceremony at Catalina Island off the coast of California.
Article continues below advertisement
They both posted photos on their social media from the wedding, but no guests were seen. They did have a photographer present to shoot a couple of awkwardly framed snaps.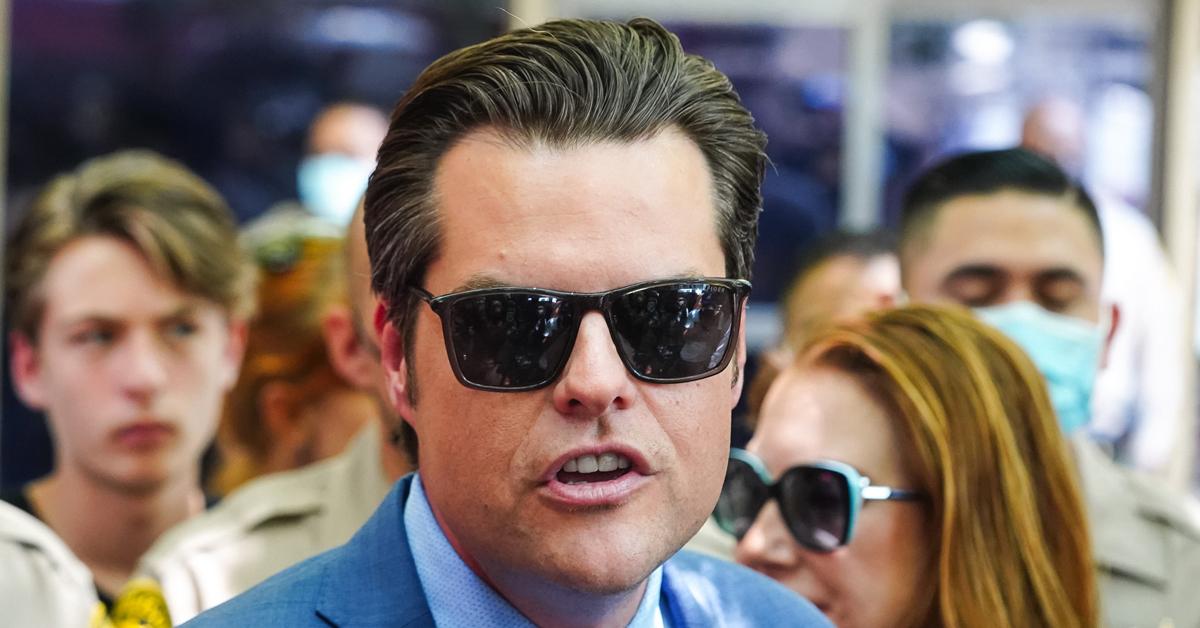 Article continues below advertisement
Ginger rock a pair of sunglasses with her no-frills wedding dress. Matt looks like he walked out of a Men's warehouse with his standard gray suit. He decided not to wear a tie to his
Ginger posted her own photo captioned, "#GaetzGetsLuckey." The guests reportedly included a former Rand Paul staff employee, who took on the DJ duties, and Ginger's wealthy brother Palmer was in attendance with his partner Nicole. Getz's alleged adopted son Nestor Galban also made an appearance at the wedding.
Article continues below advertisement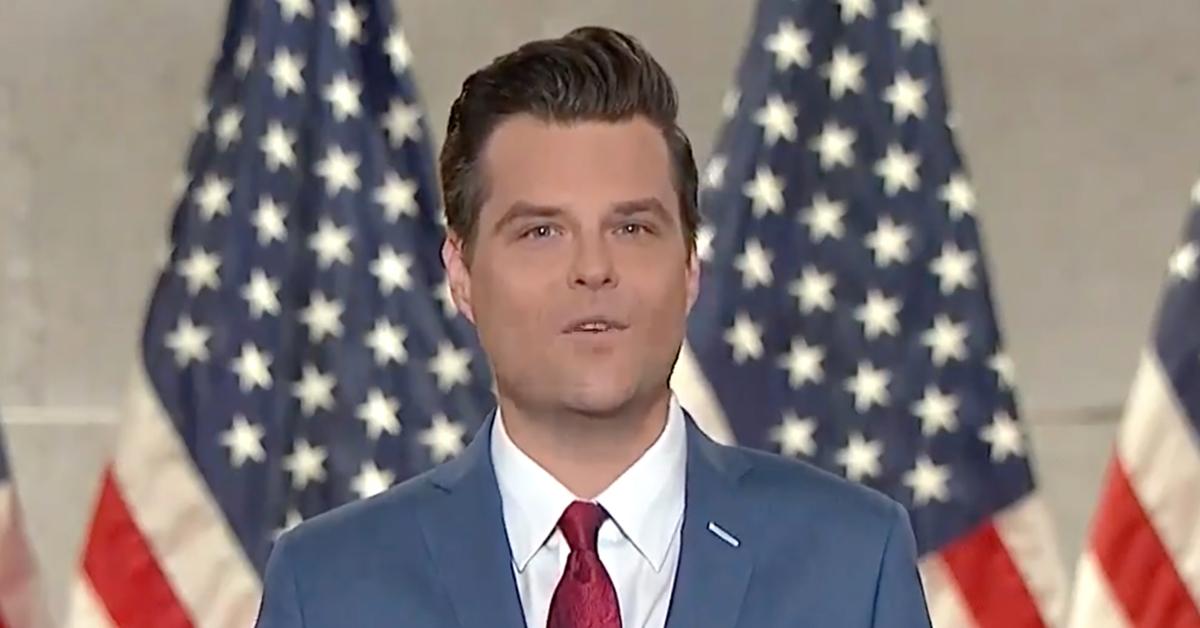 The event was a bit of a surprise for the couple who had originally planned to get married in August 2022.
Article continues below advertisement
Ginger's 20-year-old sister Roxanne Luckey was most likely not present. Last month, she posted a TikTok where she called Gaetz "weird" and "creepy."
"As someone who has personally experienced a ton of creepy old politician men hitting on me when I was underage, and experiencing sexual assault at that age by people of power, it's very disheartening. And I have zero tolerance [for] people like him," she said.
Article continues below advertisement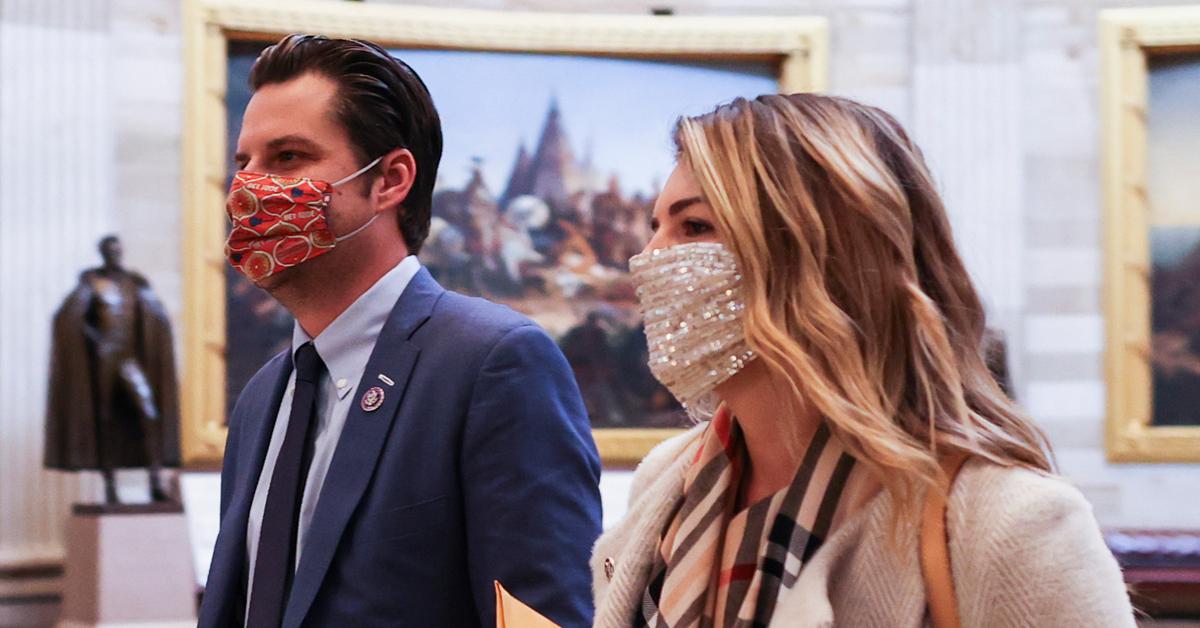 As Radar previously reported, Gaetz is currently being looked at by the Department of Justice. They are looking into allegations that politician and his former wingman Joel Greenberg liked to hire young women off of escort websites.
Article continues below advertisement
The prosecutors reportedly have evidence showing Greenberg paying for the women and then Gaetz transferring him the same amount shortly after the transaction.
The investigators are also looking into whether Gaetz paid a woman to travel across state lines for the purpose of sex. Donald Trump's onetime close friend has denied all claims. He says the whole thing is a massive extortion plot against him. His former wingman claims otherwise.