Matt Gaetz's Future Sister-In-Law Rips Into Embattled Florida Congressman, Calls Him 'Weird' And 'Creepy' Amid Sex Trafficking Probe
Article continues below advertisement
Roxanne Luckey – the 20-year-old sister of Gaetz's fiancée, 26-year-old Ginger Luckey – posted a series of damning TikTok videos against the 39-year-old Florida congressman, who is currently under federal investigation by the Department of Justice for allegedly sleeping with a 17-year-old girl and trafficking her across state lines.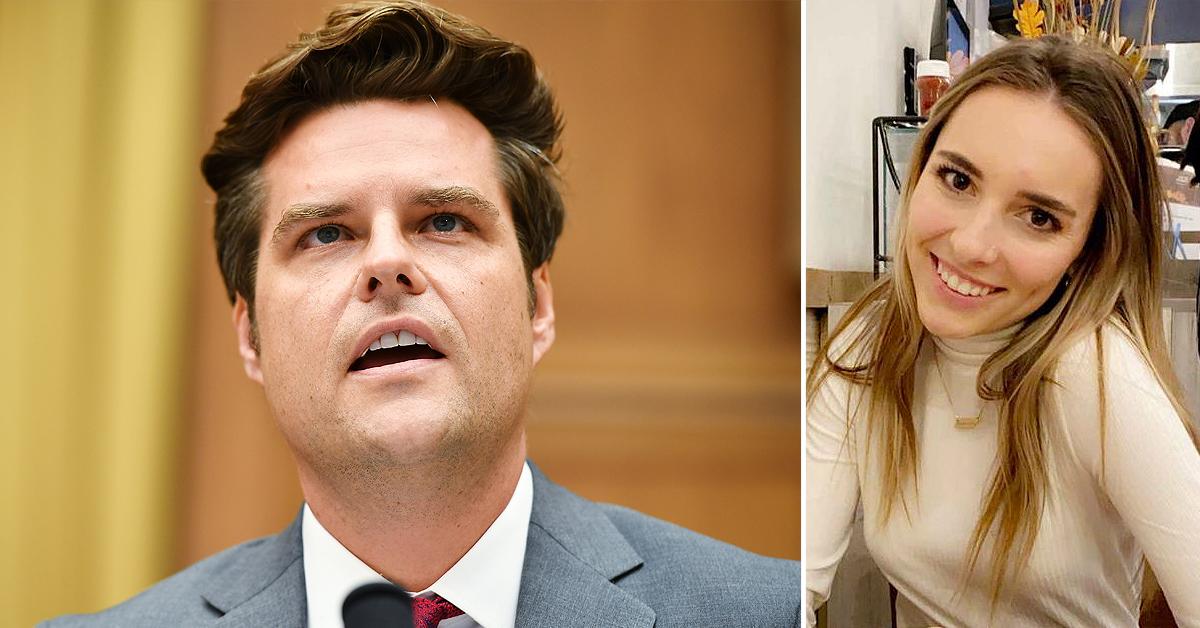 Article continues below advertisement
In the first video – which was posted Sunday – Roxanne said that she spent last summer in Washington, D.C., working as an intern at the White House.
She said Gaetz made her uncomfortable from the start and described him as a "weird" and "creepy" guy who had a questionable reputation.
"As someone who has personally experienced a ton of creepy old politician men hitting on me when I was underage, and experiencing sexual assault at that age by people of power, it's very disheartening," she said. "And I have zero tolerance [for] people like him."
Luckey added that she is "tired of them getting away with this type of stuff."
Article continues below advertisement
Behind her in the first TikTok video was a New York Times headline that read, Matt Gaetz Is Said To Face Justice Dept. Inquiry Over Sex With An Underage Girl.
Adding her own text above it, Roxanne wrote, "When a creepy old man tries to hit on you at the bar but your sisters engaged to a literal pedophile."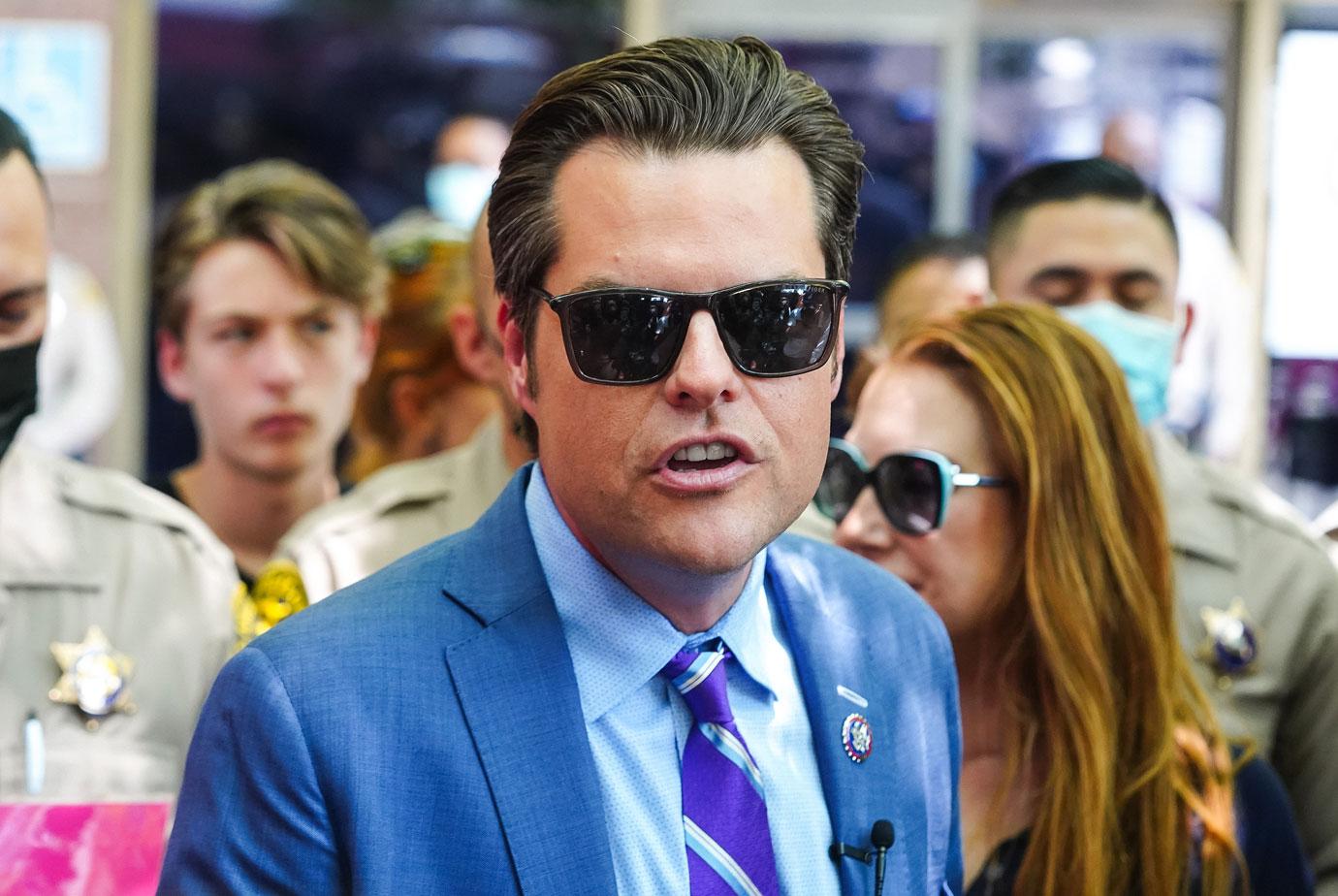 Article continues below advertisement
Returning to the social media platform on Monday, Roxanne clarified, "While that other video was just a humorous little thing, there is so much more. I just wanted to come on here and clarify some things because it is definitely a serious situation."
"I now realize I used the incorrect terminology," she explained. "It's not 'pedophilia;' it should be 'ephebophilia,' which is someone attracted to post-pubescent girls in the age range of 15 to 19."
Luckey went on to allege that Gaetz tried to set her up last summer with his much-older friend, who she said was "around Matt's age, had a kid, had been divorced." She was 19 at the time.
She claims Matt said to her, "When you break up with your boyfriend, let me know so you can have a real man."
Though she found the situation "creepy" and inappropriate, Roxanne said her initial response was to laugh it off: "I just made jokes, like, 'Haha, I'm 19. That's weird.'"
Article continues below advertisement
Months later at Thanksgiving, she said she confronted him about it.
"He immediately got so defensive, started yelling at me and my mom," Roxanne said. "He called me a narcissist and was just 1,000 percent gaslighting me."
"He went full lawyer on me, was like, 'I don't have to listen to you. I don't have to answer your questions,'" she went on. "As far as I am concerned, someone who is innocent shouldn't be getting so defensive. Literally, a grown man yelling at a 20-year-old girl. It's beyond me."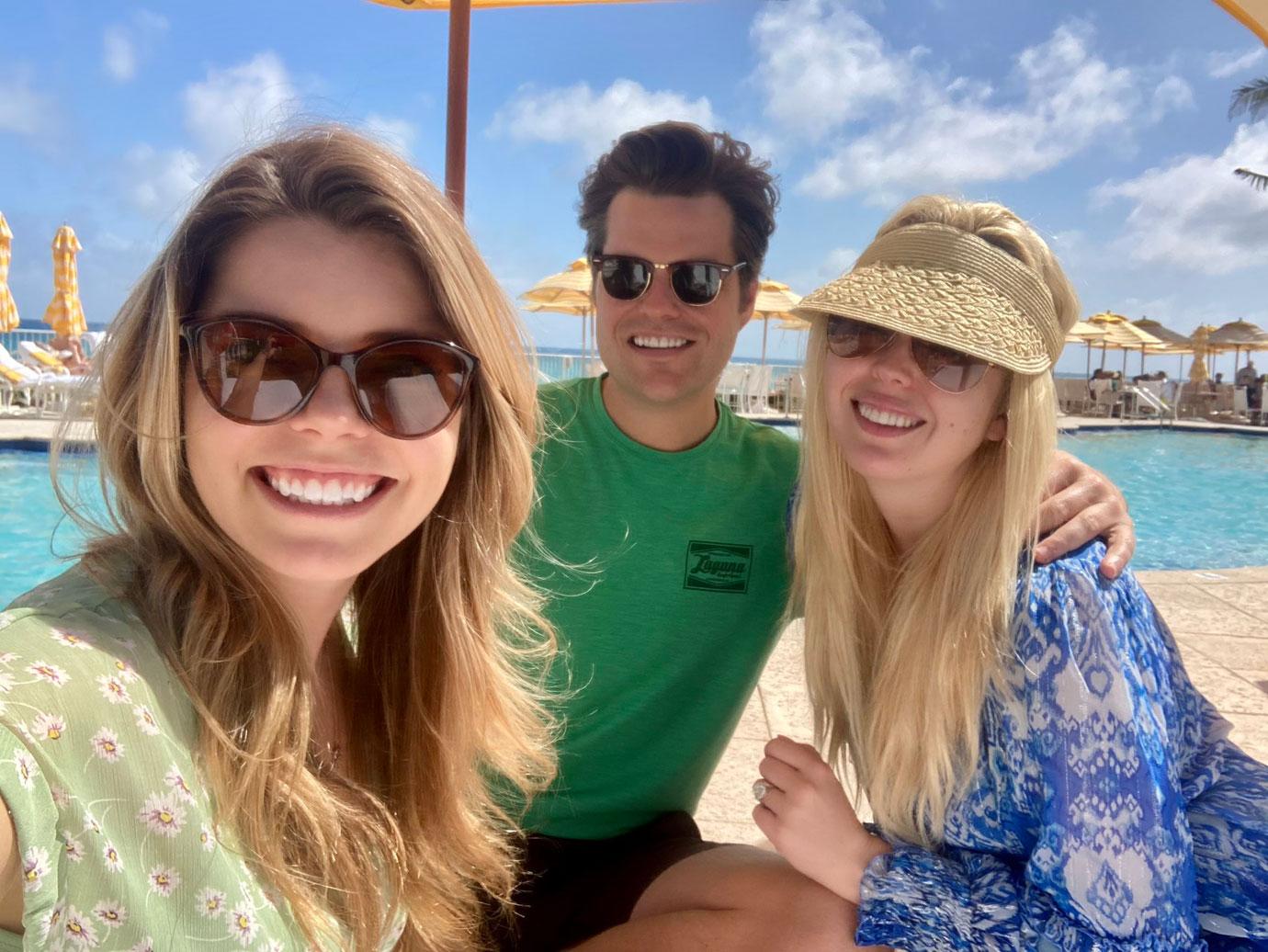 Article continues below advertisement
Luckey said she "saw his character and the type of person he is" in that moment, which is why she was "not surprised" when he made headlines earlier this year for his alleged sex crimes.
In fact, Roxanne said she had heard "through the grapevine" in D.C. that Gaetz was known for "prowling after college girls when he's a grown man."
"And to me, that's just kind of weird," she said, adding that she hoped he would be "held accountable."
In late March, the day news of the investigation first broke, she tweeted, "Family gatherings with my future brother in law r about to get a lot more interesting."
Article continues below advertisement
Ginger brushed off her "estranged" sister's remarks, telling The Daily Beast that Roxanne is "mentally unwell" and has a history of "destructive behavior."
"Matt and I are enjoying our engagement and are deeply in love," the food analyst told the publication. "My estranged sister is mentally unwell. She has been in therapy for years and our family hopes that after receiving in-patient mental health treatment, she will overcome the tendency she has repeatedly shown to engage in destructive behavior."
Despite Ginger's claims that the two are not close, social media photos show them in contact as recently as November.
Gaetz proposed to Ginger on New Year's Eve at former President Donald Trump's Mar-a-Lago resort in Florida. They dated for eight months.