Matt Gaetz Hangs With Donald Trump Amid Ongoing Sex Trafficking Probe Despite Former President Previously Distancing Himself
Matt Gaetz was able to make his way backstage and got up close and personal with his former BFF/former President Donald Trump despite the Department of Justice's investigation into the Florida politician.
On Saturday, Trump held another 'Save America' rally for his supporters in Sarasota. The event experienced problems after it started raining on the outdoor crowd.
Article continues below advertisement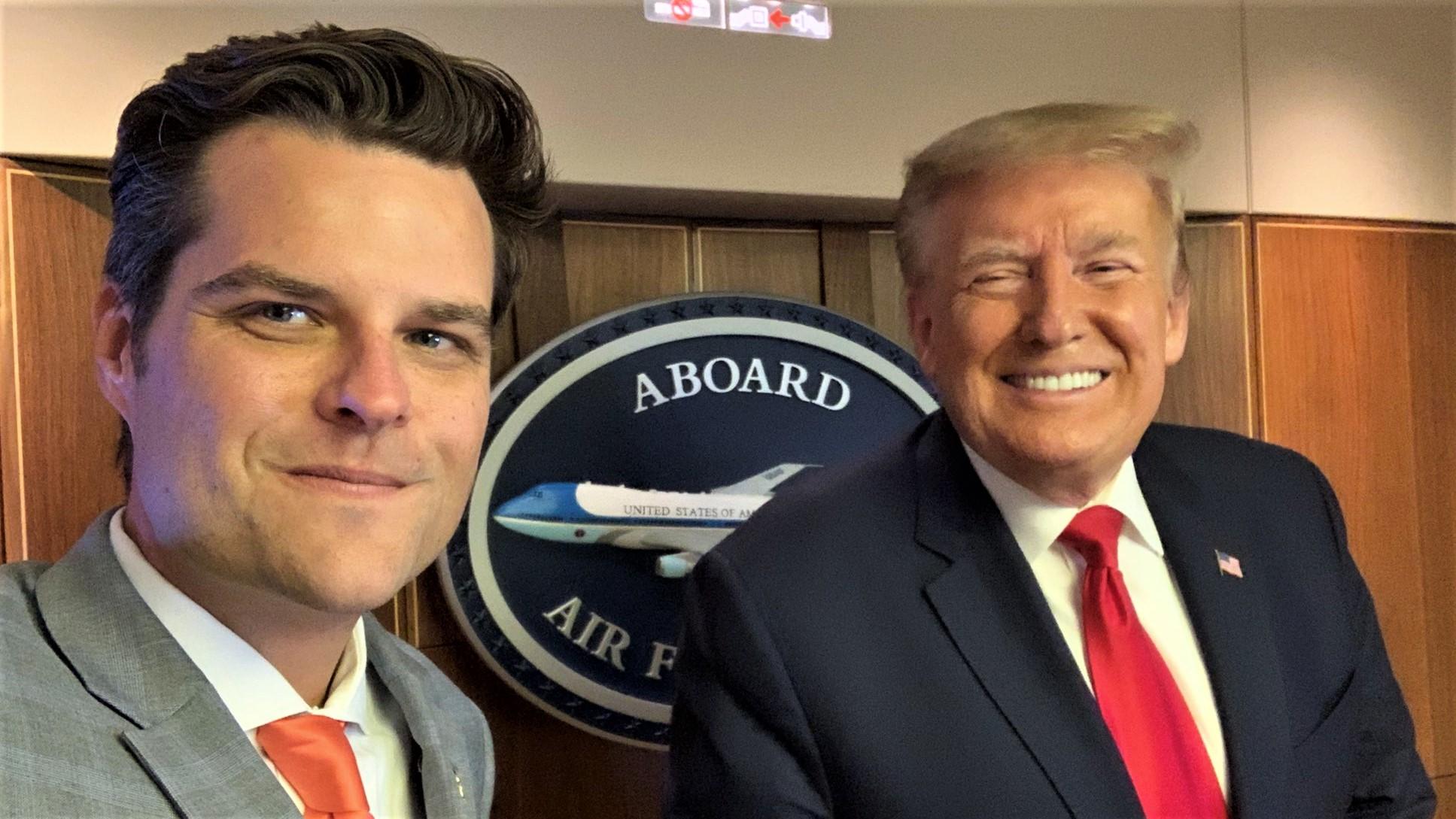 The Florida Governor did not make an appearance because he is dealing with the aftermath of the building collapsing in Surfside.
Article continues below advertisement
One person who did make it was Gatz who brought along his loyal fianceé, Ginger Luckey. He posted a photo of the meeting with Trump on his social media. The meeting is interesting for a couple of reasons. For the past couple of months, Gaetz has been under investigation by the DOJ for allegedly having a sexual relationship with a 17-year-old girl.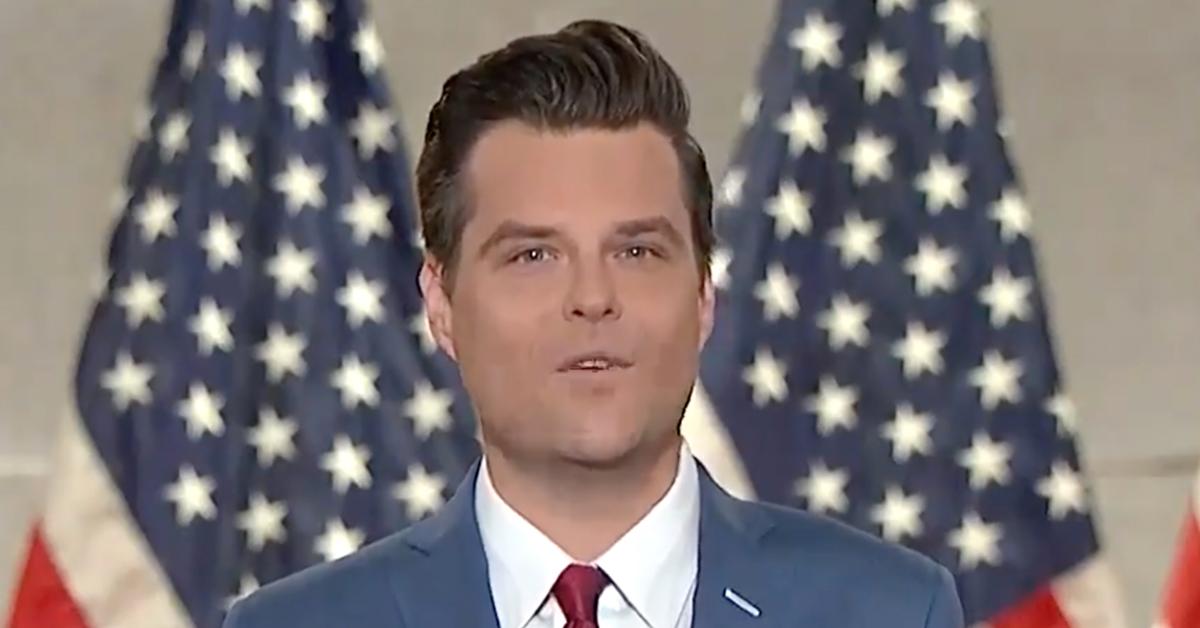 Article continues below advertisement
The Feds are speaking to associates and ex-girlfriends of Gaetz in an attempt to gather evidence against him. His former "wingman" Joel Greenberg has already reached a plea deal in the criminal case brought against him.
Greenberg reportedly agreed to testify against Gaetz and spill all the lurid details of their sex life. The two reportedly liked to hire escorts off sugar daddy websites and pay women to sleep with them.
Article continues below advertisement
Investigators reportedly believe Gaetz paid one 17-year-old to travel across state lines for the purpose of sex. Greenberg reportedly admitted to hiring the girl for sex work to prosecutors.
Earlier this year, when the news broke that Gaetz was being looked into by the Feds, it was reported that Trump had shut down a request for a pardon by Gaetz's team. The report was shut down by both parties but they were very careful with their wording.
Article continues below advertisement
It's clear that Gaetz never officially asked Trump personally but it's unclear if the matter was brought up by another party at some point
For his part, Gaetz says the entire thing is a conspiracy against him. He claims he is the target of an extortion plot to ruin his life. The DOJ has yet to bring charges against the politician.