Machine Gun Kelly Shrugs Off Legal Woes With Fruity Cocktail & Pete Davidson, Who Appears Unfazed By Kaley Cuoco Romance Rumors
Nothing screams "unbothered" like a fruity cocktail and your equally aloof best friend.
Article continues below advertisement
Machine Gun Kelly did not appear to be too worried about his current legal woes when he snapped a selfie showing him and pal Pete Davidson sipping on some frozen, coral-colored beverages, complete with little green umbrellas.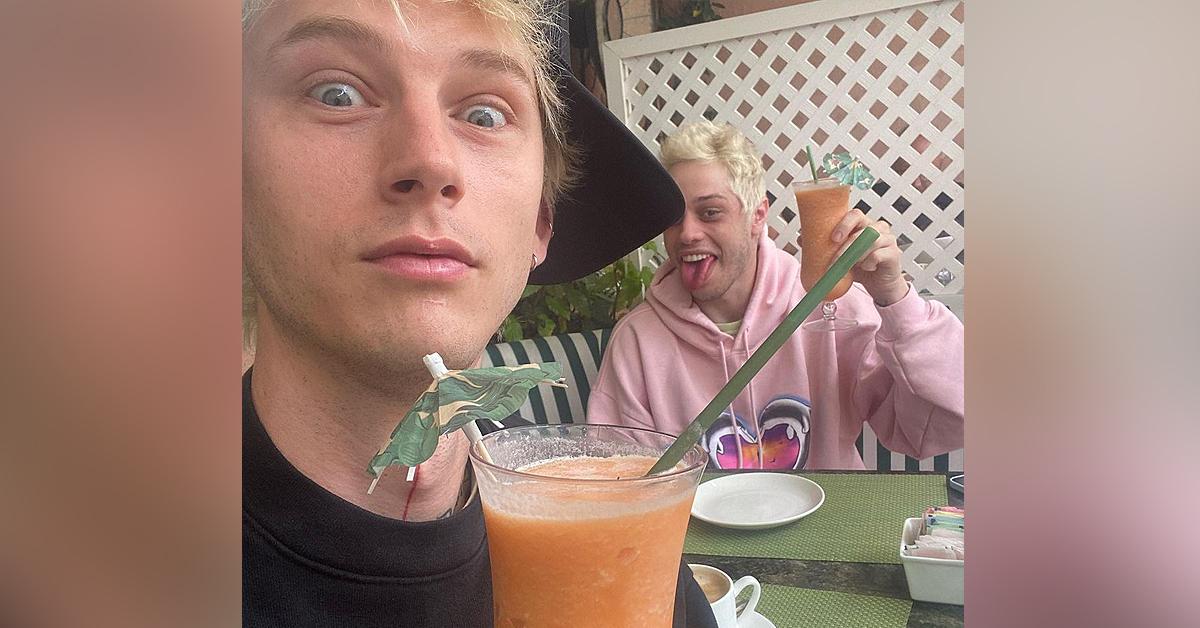 Article continues below advertisement
"In 48 hours we wrapped the movie, album went platinum, tour starts…gAh dAmn loVe yA," the 31-year-old punk rapper-turned-actor captioned the Instagram "photo dump," which began with the shot of the 27-year-old Saturday Night Live comedian sporting a millennial pink hoodie, platinum blonde hair and cheesy grin while sitting at a small table across from the musician.
One of the pictures in said dump was a closeup shot of a T-shirt MGK was wearing that contained the name of his aforementioned movie, Good Mourning With A U – a stoner comedy he is co-directing with fellow punk rapper Mod Sun.
One could not tell by simply by looking at MGK (real name Colson Baker) that he was just sued by a 49-year-old parking attendant named John Tilli for allegedly terrorizing him late last month.
In his filing, Tilli claims he was working his job at a Los Angeles parking lot when he asked MGK if he had a permit to film at the location.
Article continues below advertisement
The lawsuit alleges that Baker and his associates became upset and got "aggressive" with Tilli when he did not comply with their demand to move his car from the area where they wanted to film.
Tilli – who describes himself as a "very sensitive, soft-spoken, gentle, quiet person" – said Baker pushed him in one direction while his crew pushed him in another. He said he was left on the verge of tears for the remainder of the day.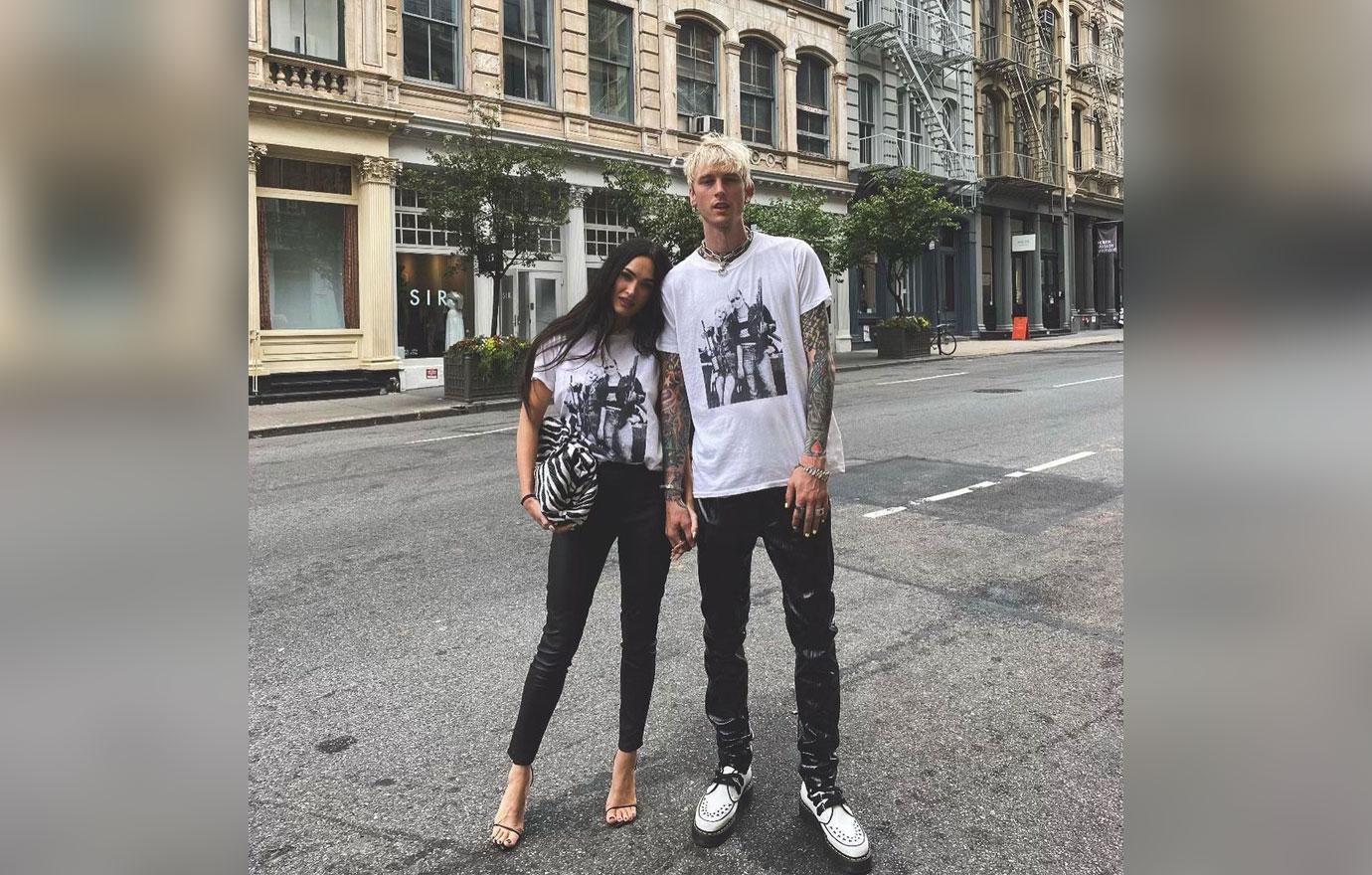 Article continues below advertisement
A week after the incident, Tilli filed a report with the Los Angeles Police Department. He is now suing for alleged assault, battery, negligence and elder abuse.
But sources close to the rapper deny the situation ever happened, saying MGK never touched the parking lot attendant and that the whole story is a lie.
MORE ON:
Machine Gun Kelly
Article continues below advertisement
As for Davidson, his on-screen love interest, Kaley Cuoco, recently filed for divorce from her second husband of three years, Karl Cook, prompting many fans to wonder if Pete had anything to do with it.
The co-stars have been spending quite a bit of time together while filming their romantic comedy, Meet Cue; they haven't been shy about showing off their chummy relationship on social media, either.
"That's a wrap on 'Meet Cute'!! What an experience!" the 35-year-old actress captioned a photo of just them two, which showed her hugging the comedian as he leaned lovingly on her shoulder. "Loved every single human involved with this special little gem of a film. Would do it over and over and over again."
She even added a wink face emoji.
Article continues below advertisement
The Flight Attendant star had recently posted a few TikTok videos that showed her singing and dancing around her co-star while he was busy trying to learn his lines. One of the songs she belted out, which elicited giggles from Davidson, was Higher Love.
"Annoying Peter while he's studying has become my favorite pastime," Cuoco wrote atop the flirty clip.
Kaley filed for divorce from Karl last week, hours after announcing their split. In their joint statement, the former couple simply said they had gone in "opposite directions."
Days later, she scrubbed Cook's name from her Instagram bio, which only added fuel to the Cuoco-Davidson romance rumors.