Kaley Cuoco Spotted Cozying Up To Pete Davidson Days Before Announcing Split From Husband Karl Cook
Actress Kaley Cuoco was seen cozying up to comedian Pete Davidson after the two finished filming their romantic comedy, Meet Cute, just days before she announced her split from husband Karl Cook.
Article continues below advertisement
The co-stars were photographed sitting closely next to each other on set, with Pete's head leaning on Kaley's shoulder. The Big Bang Theory star posted the behind-the-scenes shot of them together while still in costume to celebrate the end of production of their upcoming movie.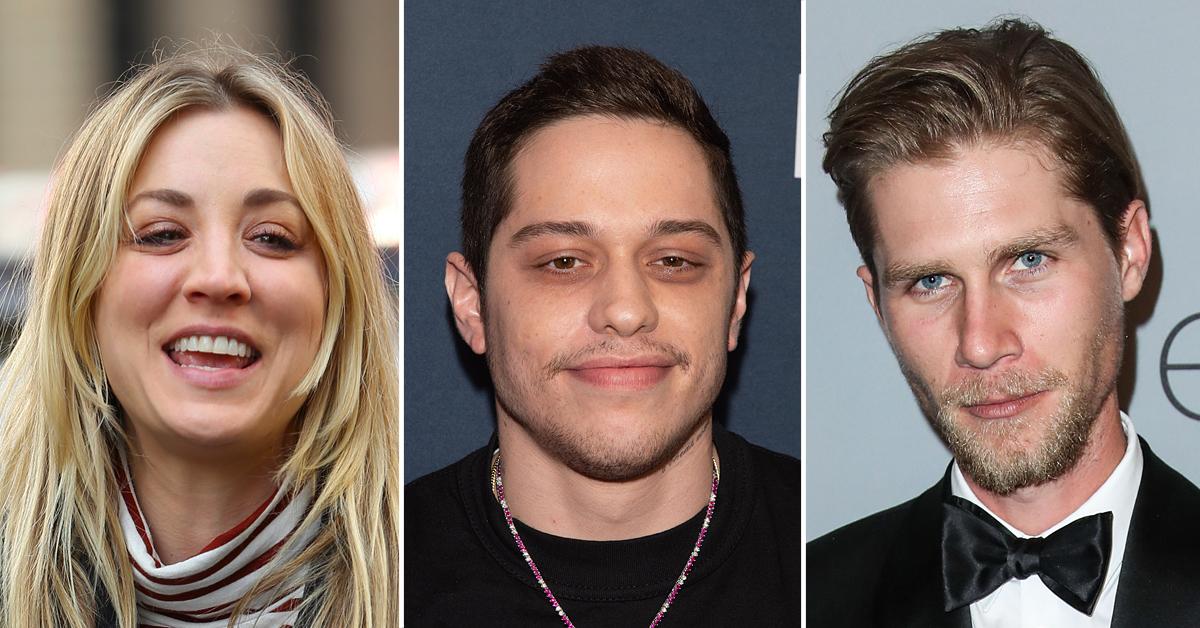 Article continues below advertisement
"That's a wrap on 'Meet Cute'!! What an experience!" the 35-year-old actress captioned the photo, before adding her admiration for the 27-year-old Saturday Night Live star as well as the film's crew. "Loved every single human involved with this special little gem of a film. Would do it over and over and over again."
She even added a wink face emoji.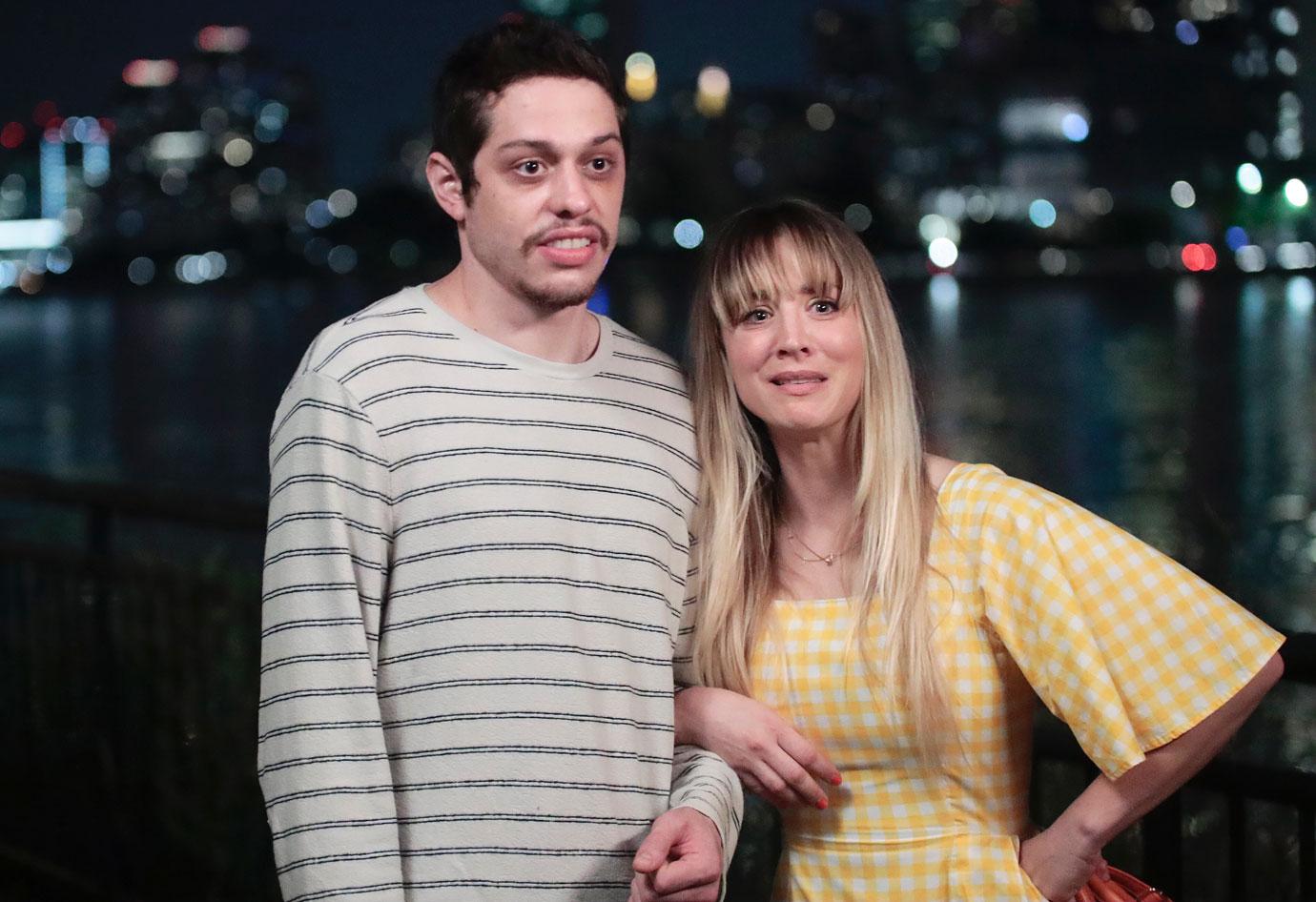 Article continues below advertisement
The pair's on-screen chemistry has clearly found its way to real life, as Kaley has been sharing with fans and followers some funny and intimate moments of their time on set.
The Flight Attendant star recently posted a few TikTok videos showing her singing and dancing around her co-star while he was busy trying to learn his lines. One of the songs she belted out, which elicited giggles from Davidson, was Higher Love.
"Annoying Peter while he's studying has become my favorite pastime," Cuoco wrote atop the flirty clip.
Article continues below advertisement
All of this was taking place in the days leading up to Kaley and Karl's decision to announce that they were going their separate ways after three years of marriage. In their joint statement, they simply said they had gone in "opposite directions."
"Despite a deep love and respect for one another, we have realized that our current paths have taken us in opposite directions," the pair told People. "We have both shared so much of our journey publicly so while we would prefer to keep this aspect of our personal life private, we wanted to be forthcoming in our truth together. There is no anger or animosity, quote the contrary."
Article continues below advertisement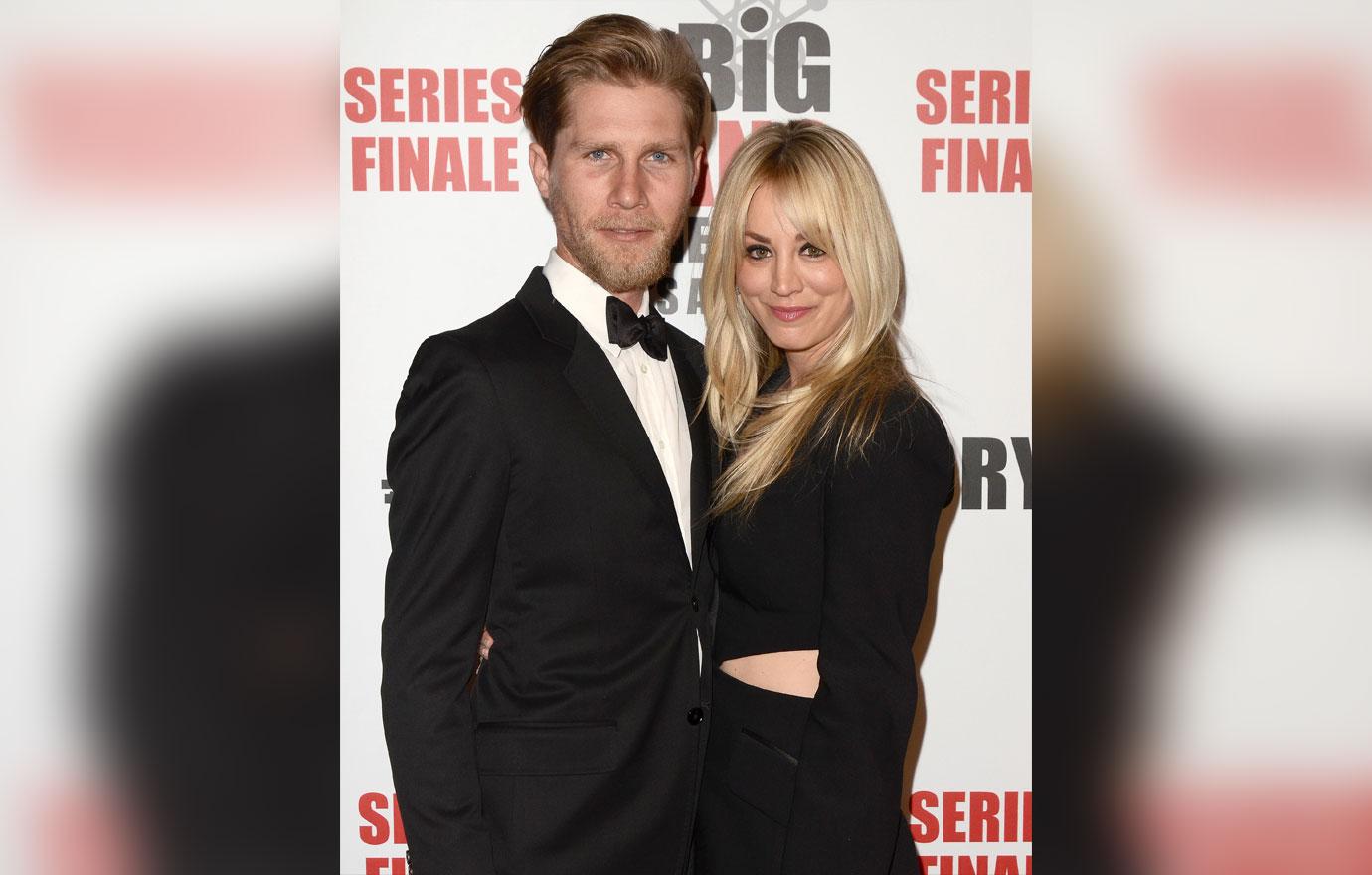 "We have made this decision together through an immense amount of respect and consideration for one another and request that you do the same in understanding that we will not be sharing any additional details or commenting further," they added.
Article continues below advertisement
Cuoco and Cook started dating in 2016 before getting engaged on her birthday the following November.
The duo tied the knot half a year later in June of 2018 in San Diego, California.