Khloé Kardashian Breaks Cover, Attempts To Dodge Paparazzi In First Public Sighting Since Tristan Thompson's Paternity Scandal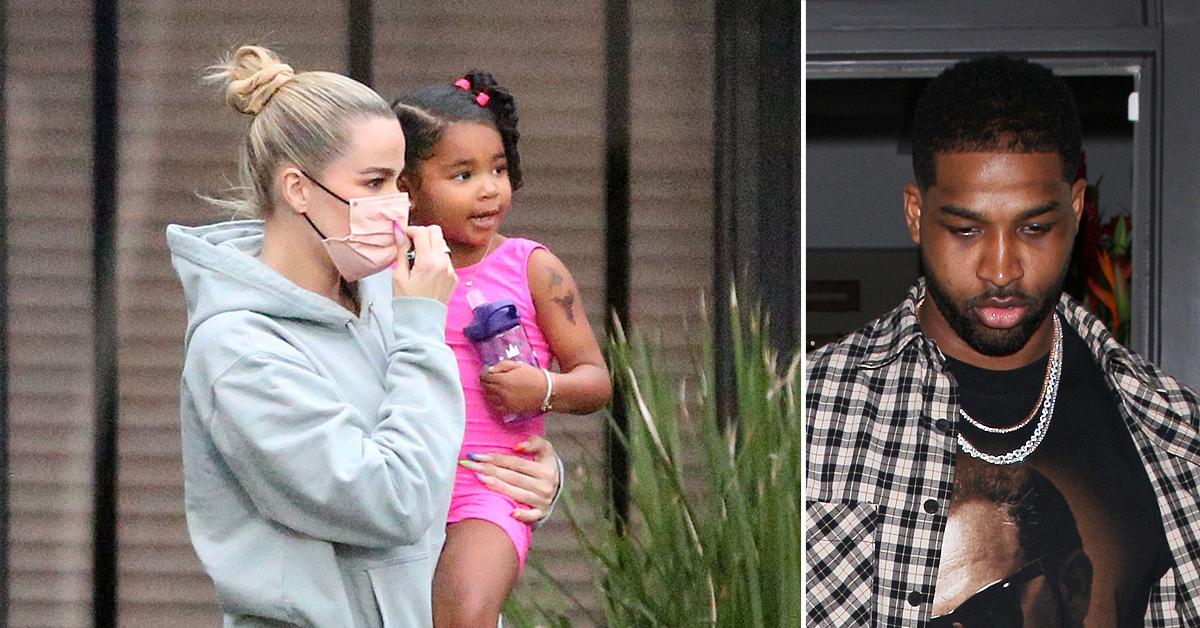 Khloé Kardashian is not about to let public embarrassment and relentless paparazzi get in the way of continuing her motherly duties.
On Monday afternoon, the 37-year-old reality star-turned-businesswoman broke cover to pick up 3-year-old True Thompson from dance/gymnastics class.
Article continues below advertisement
Though she attempted to shield her face, the mother of one appeared downcast while making her way to the car with her tiny tot's hand in hers.
Dressed in black from head to toe, Kardashian paired a long-sleeved top with leggings, comfortable-looking boots, a chic jacket, a knit beanie and a face mask.
She clutched her light pink thermos (which matched her light pink nails) close to her chest and used her spare hand (which was full of belongings, including her iPhone) to shield the sliver of her face that wasn't already hidden by fabric.
For those who care, Koko's phone case was also light pink. (Sad, but make it fashion.)
Article continues below advertisement
The star's brief outing marked the first time she's been seen publicly since her disgraced baby daddy, Tristan Thompson, got caught up in yet another cheating scandal.
After weeks of adamantly denying that he could have possibly fathered the now-1-month-old baby boy of Texas fitness model Maralee Nichols back when he was publicly dating Khloé, DNA test results blew his cover.
In response, the 30-year-old NBA star decided to shower True – his second child – with 100 red roses.
Khloé received flowers, too, but hers came from sister Kourtney Kardashian and soon-to-be brother-in-law Travis Barker.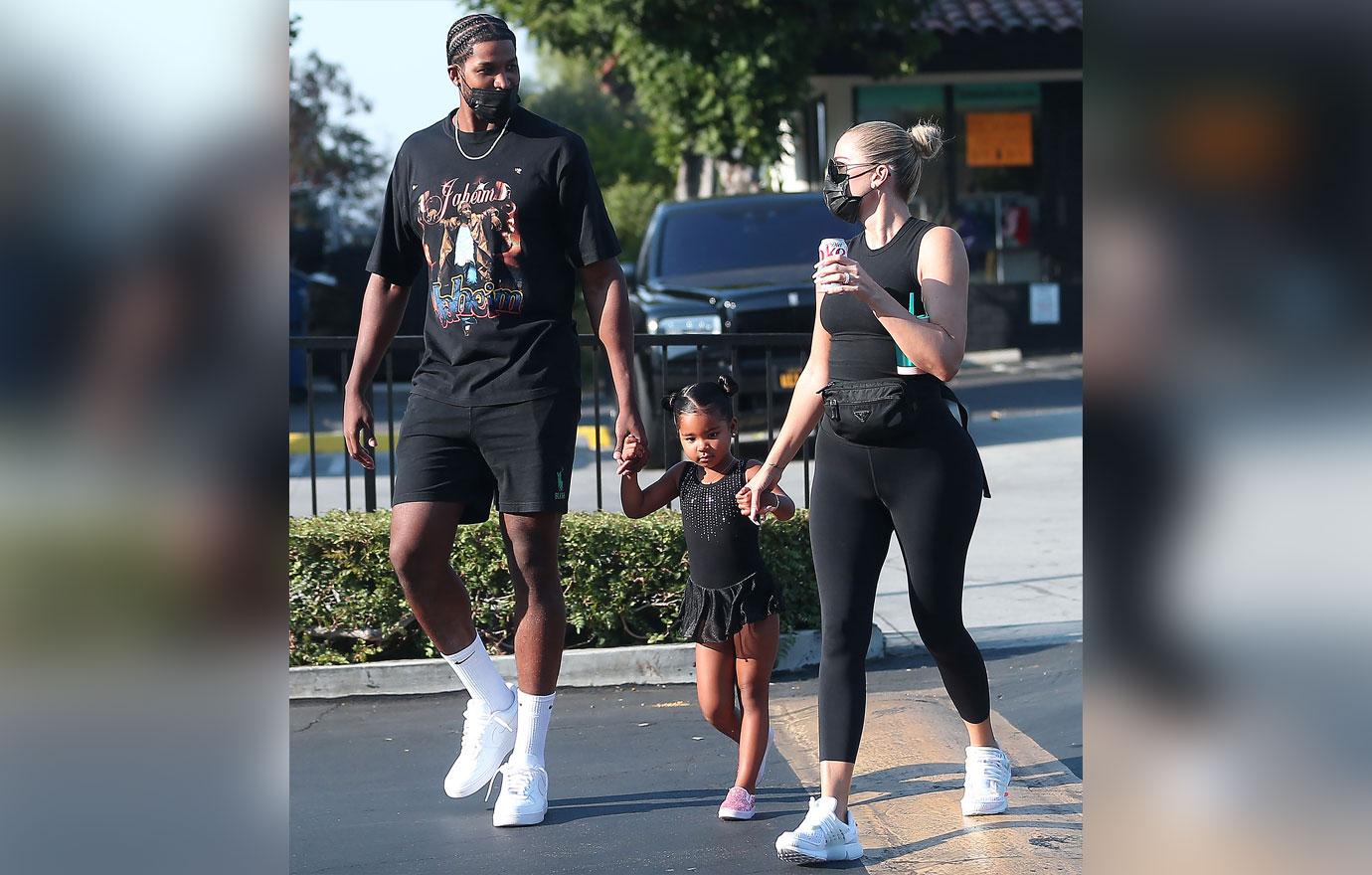 Article continues below advertisement
After Thompson's grand mea culpa to his only daughter, he took to Instagram to come clean about his love child.
Making no mention of Nichols, the basketball player apologized generally – "to everyone I've hurt or disappointed throughout this ordeal both publicly and privately" – before dedicating an entire paragraph to Kardashian.
"Khloé, you don't deserve this. You don't deserve the heartache and humiliation I have caused you. You don't deserve the way I treated you over the years," he wrote. "My actions have not lined up with the way I view you. I have the utmost respect and love for you. Regardless of what you may think. Again, I am so incredibly sorry."
Additionally, the Sacramento Kings star said he looked "forward to amicably raising our son" – a response that made his third baby mama scoff.
"There was never any doubt that Tristan Thompson was the father of Maralee Nichols' baby," her publicist said in a statement to Page Six.
"Tristan made numerous false and defamatory statements and declarations about Maralee over the past few months," added the rep, "and she is taking his contrite statement today in the context of all of those statements."
Article continues below advertisement
As RadarOnline.com previously reported, Maralee conceived Tristan's third child in March of 2021 during a hotel rendezvous in Houston, where he was celebrating his 30th birthday.
Nichols claims she informed Thompson she was pregnant with his child at the end of April and that his response was to offer her $75,000 and vow to have "zero involvement" in the baby's life.
Article continues below advertisement
In a Snapchat message allegedly sent from the athlete to the new mom sometime during the months that followed, Thompson claimed he had already informed Nichols that he would be retiring after the current season, essentially wishing her luck with trying to obtain child support from an "unemployed" father.
She then filed a lawsuit, prompting him to publicly deny her claims and accuse her of chasing fame.
At this time, it's unclear if or how the DNA test results will affect Tristan's cooperation in legal proceedings moving forward.