Kate Middleton Flashes A Smile At Memorial After Prince Harry Falls Off Horse & Demands Apology For Jubilee Treatment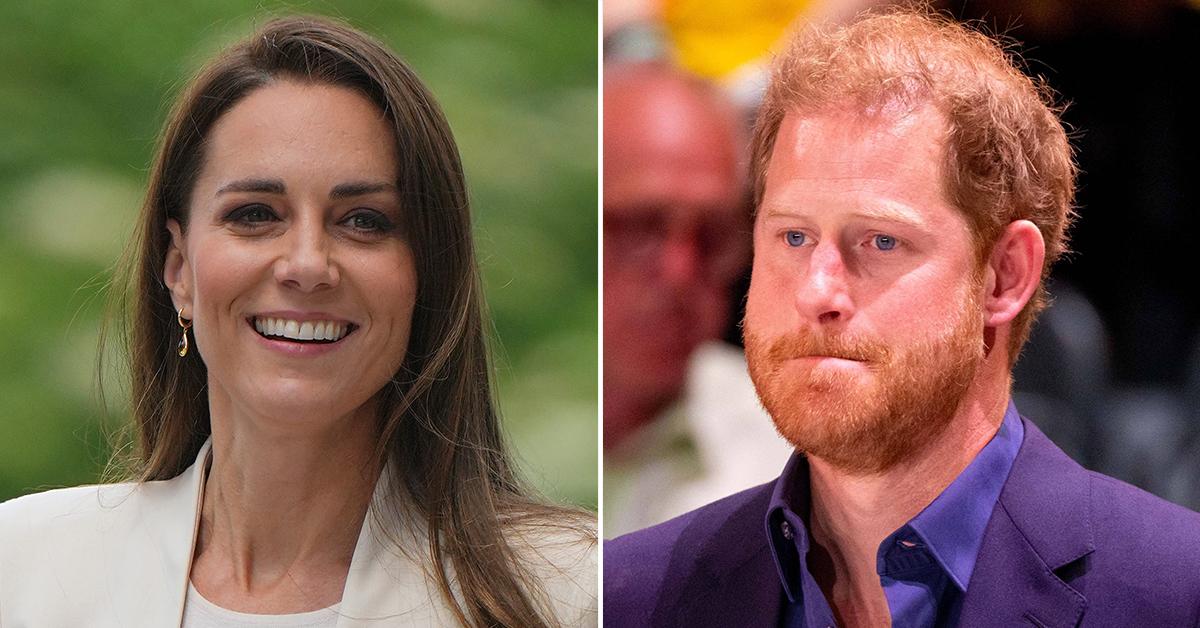 Kate Middleton appeared to be in a good mood as she joined her husband, Prince William, for royal duties after photos went viral of her "furious" brother-in-law falling off his horse. The 40-year-old Duchess of Cambridge looked chic and sophisticated when she arrived for the Grenfell Tower memorial service on Tuesday in London.
Article continues below advertisement
Wearing a stunning white silk dress from Suzannah London with buttons and a belt, Middleton accessorized her summer look with Alessandra Rich heels and a small leather clutch. Leaving her long hair down and straight, Middleton slipped on some dangling pearl earrings to complete her outfit.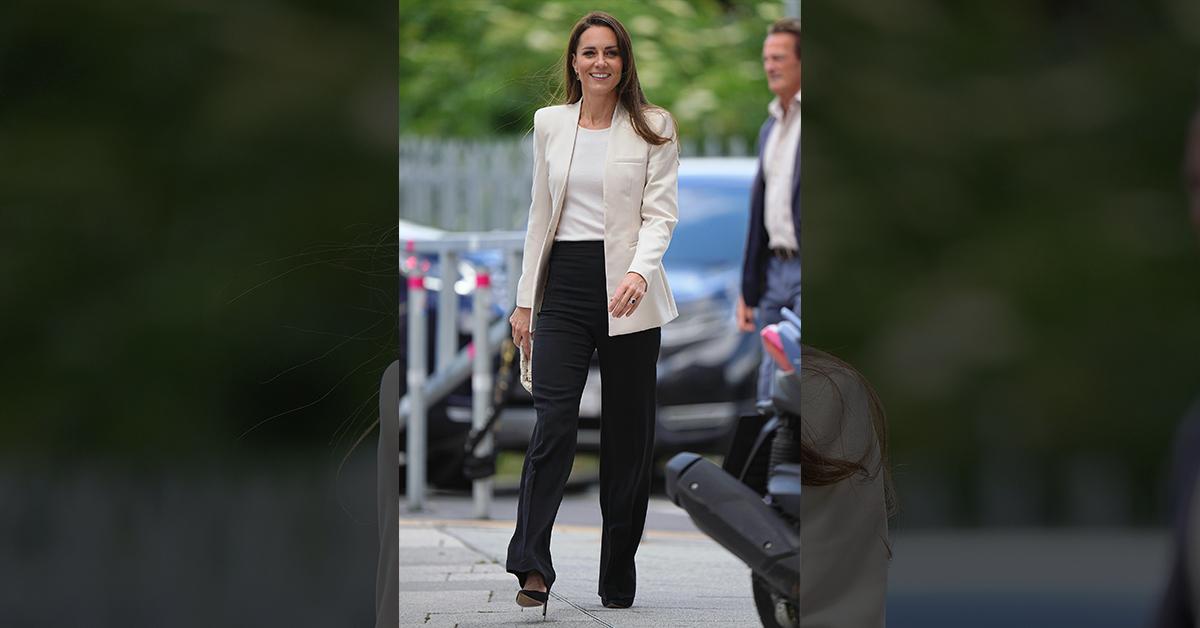 Article continues below advertisement
She was photographed flashing her pearly whites and mingling with the crowd alongside William before the event started. The couple listened to heartbreaking accounts of children who survived the Grenfell Tower fire that claimed the lives of 72 people five years ago.
When it was time to be somber, Middleton delivered, but her cheery deposition wasn't ignored.
This is the first time she's been spotted since photos circulated showing Prince Harry taking a tumble on his horse. In the pictures, published on Radar, the Duke of Sussex was seen being thrown from the animal during a polo match and falling to the ground.
Article continues below advertisement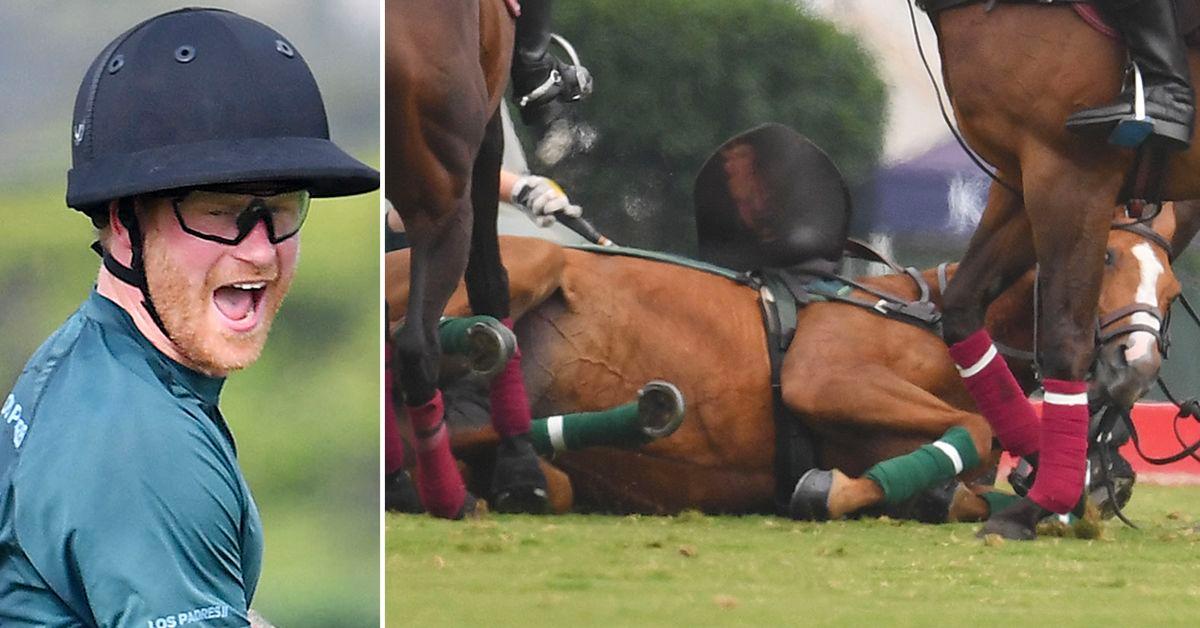 The scene turned chaotic when players on Harry's team rushed to his aid at the Santa Barbara Polo & Racquet Club. RadarOnline.com learned that Meghan Markle was not at the scene to witness her husband's brutal fall.
Article continues below advertisement
Harry turned out to be okay. He allegedly brushed himself off and jumped on a different horse to finish the game with his teammates. His determination for the sport didn't help — his team lost.
Harry's fall comes amid rumors he's "furious" over how he was treated by his family during Queen Elizabeth's Jubilee festivities.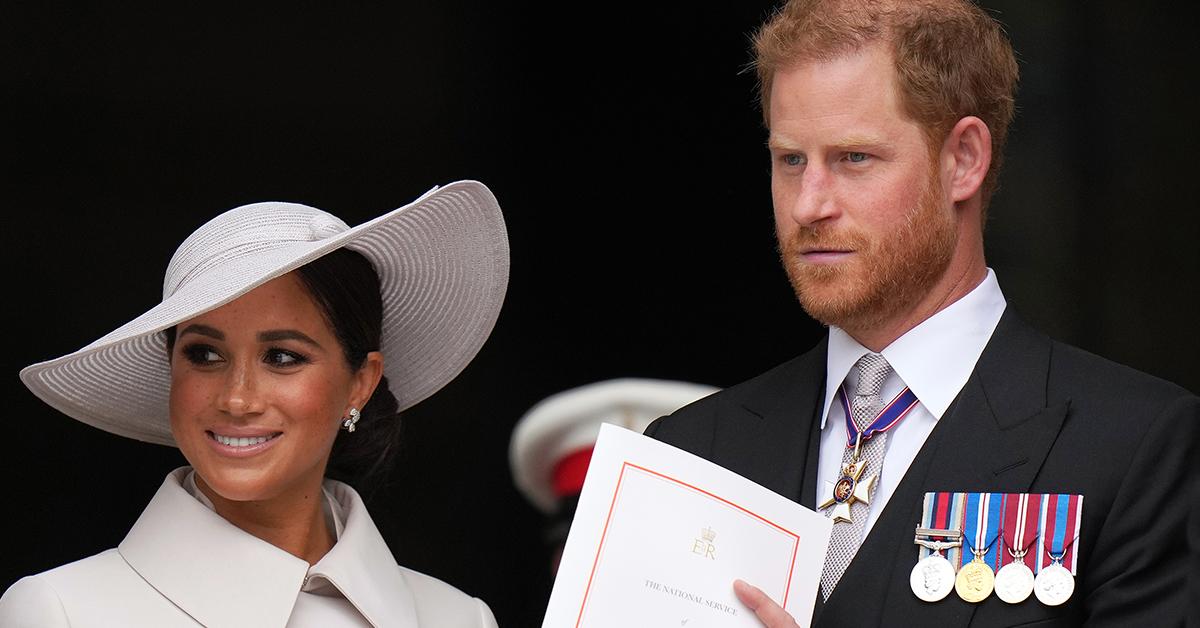 Article continues below advertisement
As we exclusively reported, Harry and Meghan Markle were purposely kept out of the loop about several Jubilee events, including the Queen's surprise skit with Paddington Bear, for fear they'd leak the information.
The Palace also rejected their request to have one-year-old Lilibet's photo taken with her great-grandmother.
Harry and Meghan were not impressed with William or Kate after they attempted to extend an olive branch to the couple.
William and his wife failed to show up at Lilibet's first birthday party despite getting an invite from their estranged in-laws. Instead, the Duke and Duchess of Cambridge spent the day in Wales with their three kids.