Kanye West Fires Back At Kim Kardashian After She Claims He's Spinning a False Narrative About Seeing His Children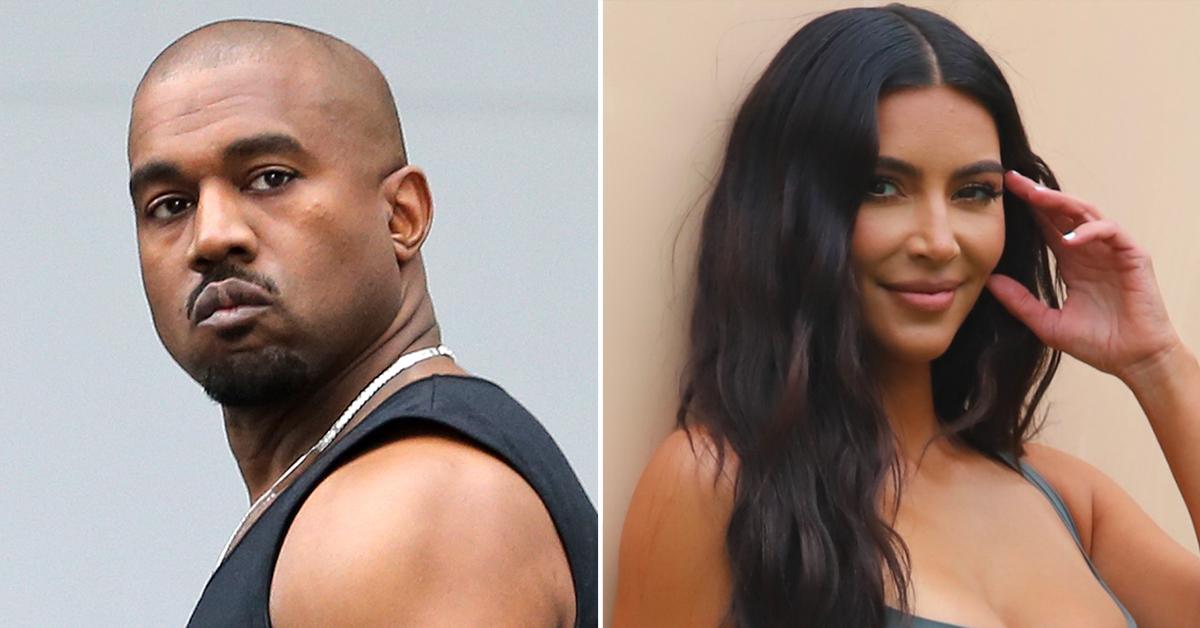 Kanye West isn't letting anyone play when it comes to his children. The 44-year-old rapper has fired back in response to Kim Kardashian's claim that he's pushing a false narrative about being able to see his children.
Taking to social media, Ye shared a fury of posts highlighting various stories about Kim's salty comment on her ex's accusations.
Article continues below advertisement
Sharing OK! Magazine's Instagram post that quoted Kim, Kanye unleashed in an attempt to poke holes in her claims. As Radar reported, the former Keeping Up With The Kardashians star took issue after the rapper claimed he was "allowed" to see his daughter North, 8, last week.
Sharing a photo of three pins on her backpack, which included her famous parents and an alien, Ye wrote, "This was on my daughter's back pack when I was 'allowed' to see her last week. This is why I go so hard for my family. I am wired to protect my family at all cost. As the priest of my home. Don't worry Northy, God is still alive."
Kim fought back.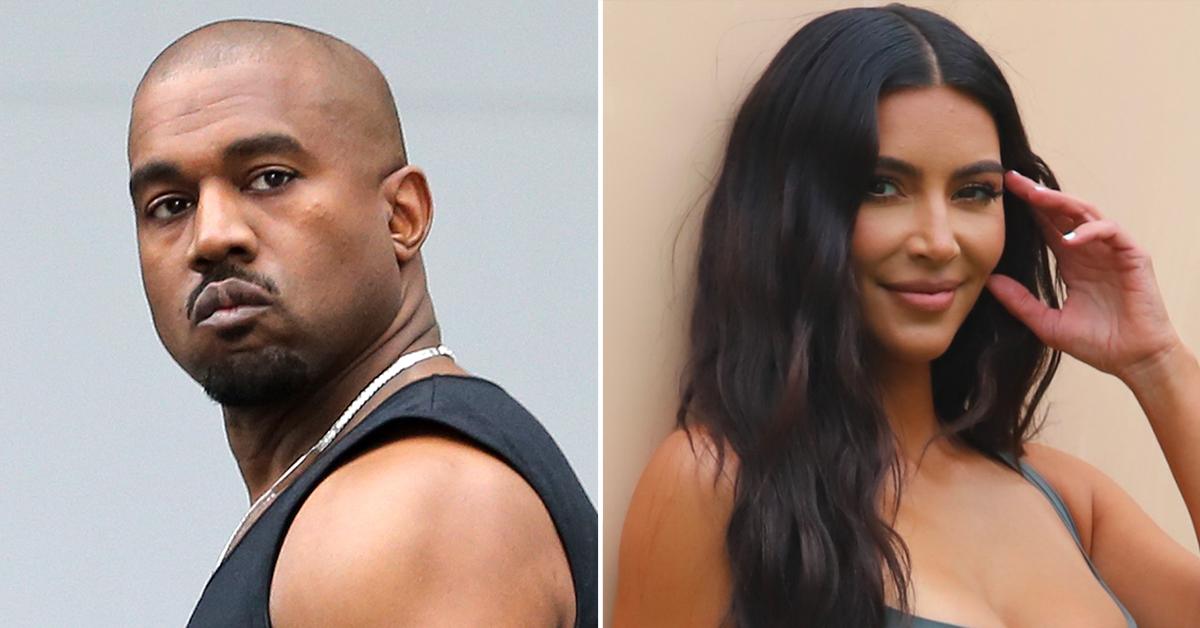 Article continues below advertisement
"Please stop with this narrative, you were just here this morning picking up the kids for school," the 41-year-old reality star-turned-billionaire commented. But Kanye isn't letting her have the last laugh.
After her response made headlines, the Grammy winner took action.
"My kids were not allowed to go to Sunday Service yesterday and there's multiple times where the schedules were changed last minute Which alienated me as a parent which is illegal thank God," Ye clapped back. "My family has been broken. My name has been dragged and dropped. The boyfriend been trying to play with me since SNL skits. I was called a stalker by random has beens. There's multiple attempts to gas light me. SKETE called this 'legally single' person my wife."
Claiming he's handled the pressure gracefully, Kanye continued to pat himself on the back.
Article continues below advertisement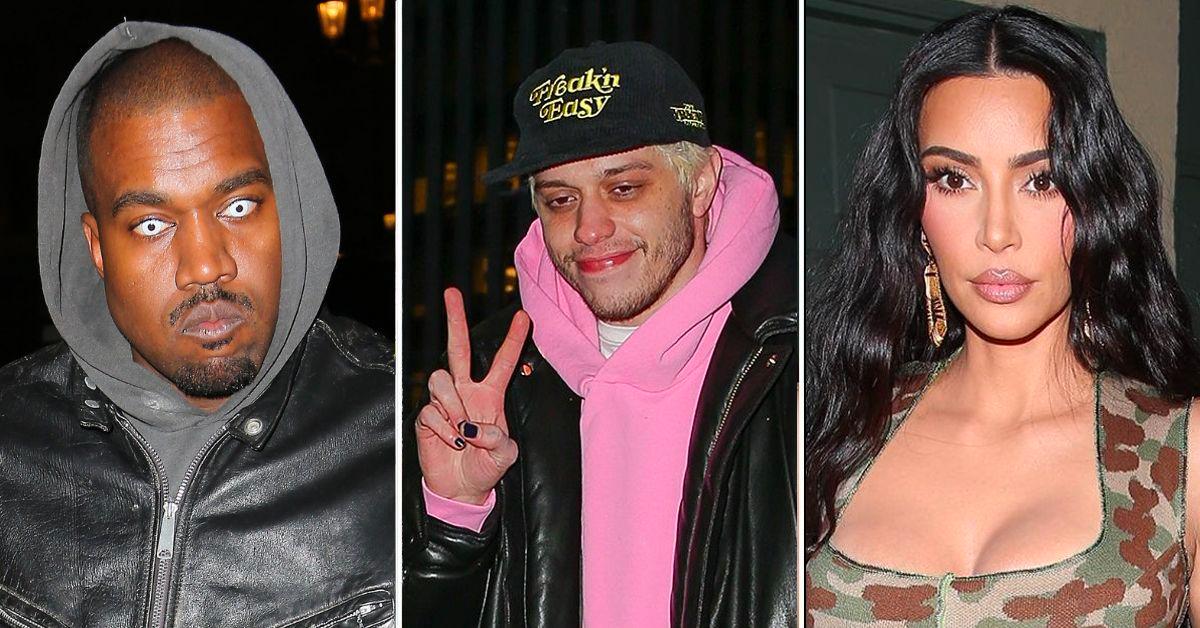 "I successfully avoided doing anything that would give them reason to put a restraining order on me. She think it's funny to try to drive me over the edge but I didn't let them. Y'all can't judge my state of well being based on the amount of time I leave an instagram post up or me using my platform to ensure that I stay consistent in my children's lives," he continued. "A lot of baby mamas play like this across the world But nobody finna play with me or my children."
Kanye then accused Kim of ignoring his texts and coaxing Pete to send him text messages.
Article continues below advertisement
"I know that Kim and SKETE are pawns in a bigger game. Lord forgive them I made those videos because she ignored my text about bringing my children to church then had her boyfriend text me and brag about being in bed with 'my wife' then tell me 'he could help me,'" Kanye added.
In a separate post, shared minutes later, the rapper claimed Kim was using their drama to hype up her family's upcoming Hulu show.
"YALL soooo mad that SKETE showed who he really is Right before the Hulu trailer dropped. I'm not a bad guy. Kim's not a bad person. Kids want parents to stay together but Hulu needed a new narrative," Kanye wrote.
In the Hulu trailer, which aired on Monday, an upset Kim is seen telling her sisters that Ye claimed her career was over, signaling their divorce will be a storyline.
Article continues below advertisement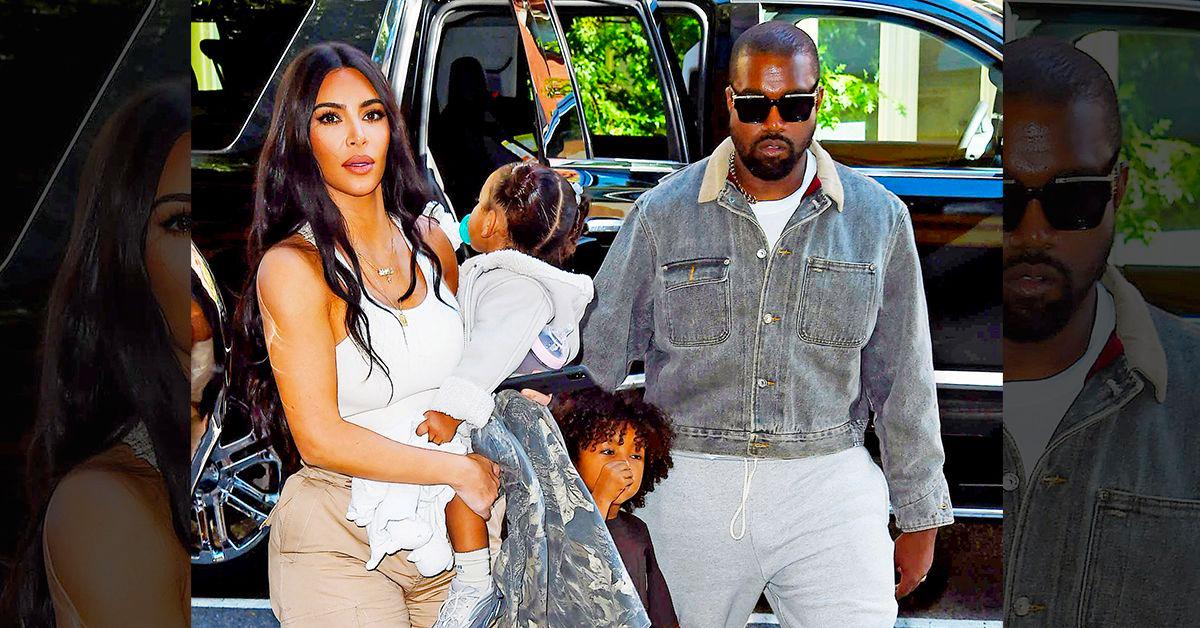 Kim was declared legally single earlier this month after Kanye waved the white flag. The two are still working out details — like custody —before their divorce is final.
Kim and Kanye share four children — North, Saint, 6, Chicago, 4, and Psalm, 2.