Jennifer Lopez Ditches Ben Affleck For Lunch With Daughter Emme Days After Defending Actor Amid Howard Stern Backlash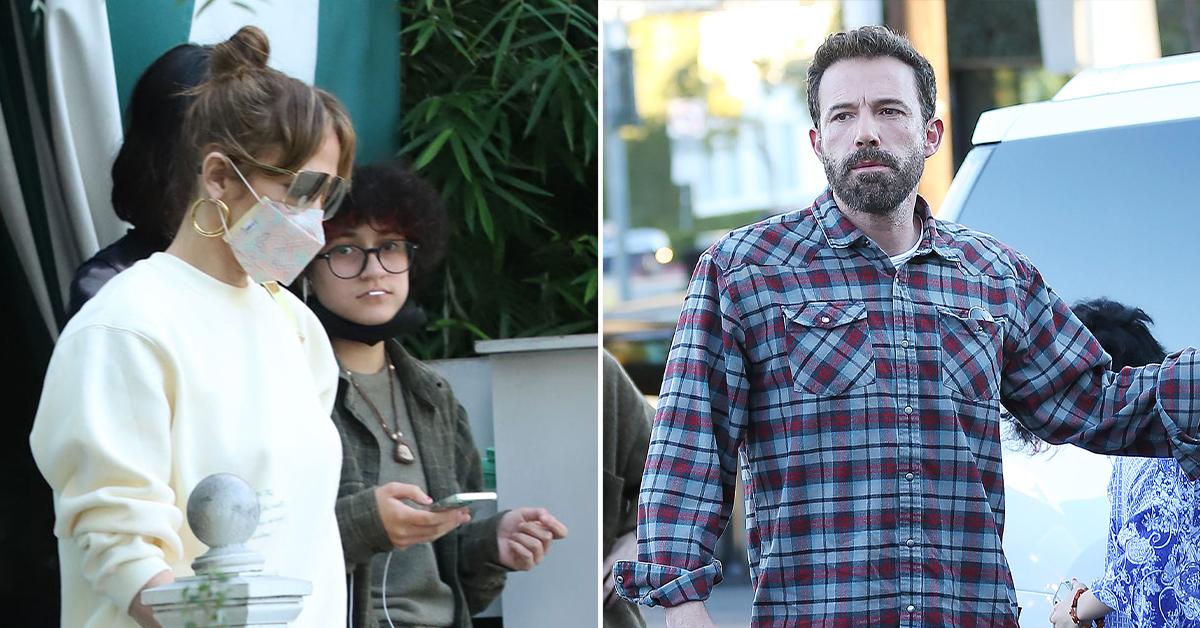 Jennifer Lopez was out and about with her daughter Emme — without Ben Affleck anywhere in sight — days after she publicly defended the actor amid the growing backlash over his comments about his ex-wife, Jen Garner.
On Tuesday, the 52-year-old actress/singer was seen leaving a lunch meeting at the San Vicente Bungalow in West Hollywood.
Article continues below advertisement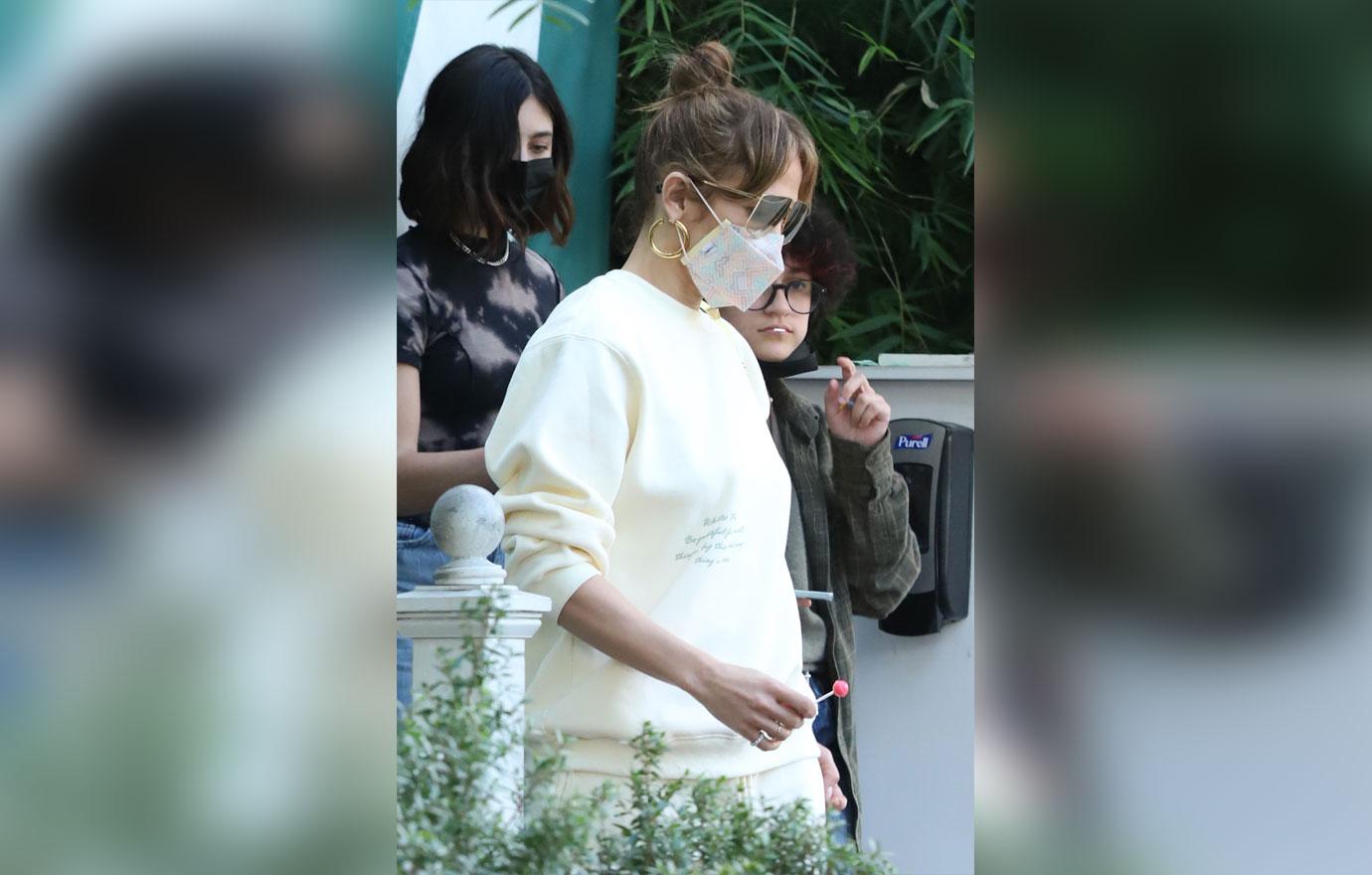 In the snaps, Emme was seen standing right next to her mother as they chatted walking to their SUV. Lopez looked extra casual while rocking a light yellow tracksuit with a pair of gold hoop earrings.
Article continues below advertisement
Lopez and Affleck have not been seen together in a couple of days. Paparazzi last caught them arriving at The Jimmy Kimmel Show in Hollywood where the actor tried to damage control after a disastrous interview with Howard Stern.
Article continues below advertisement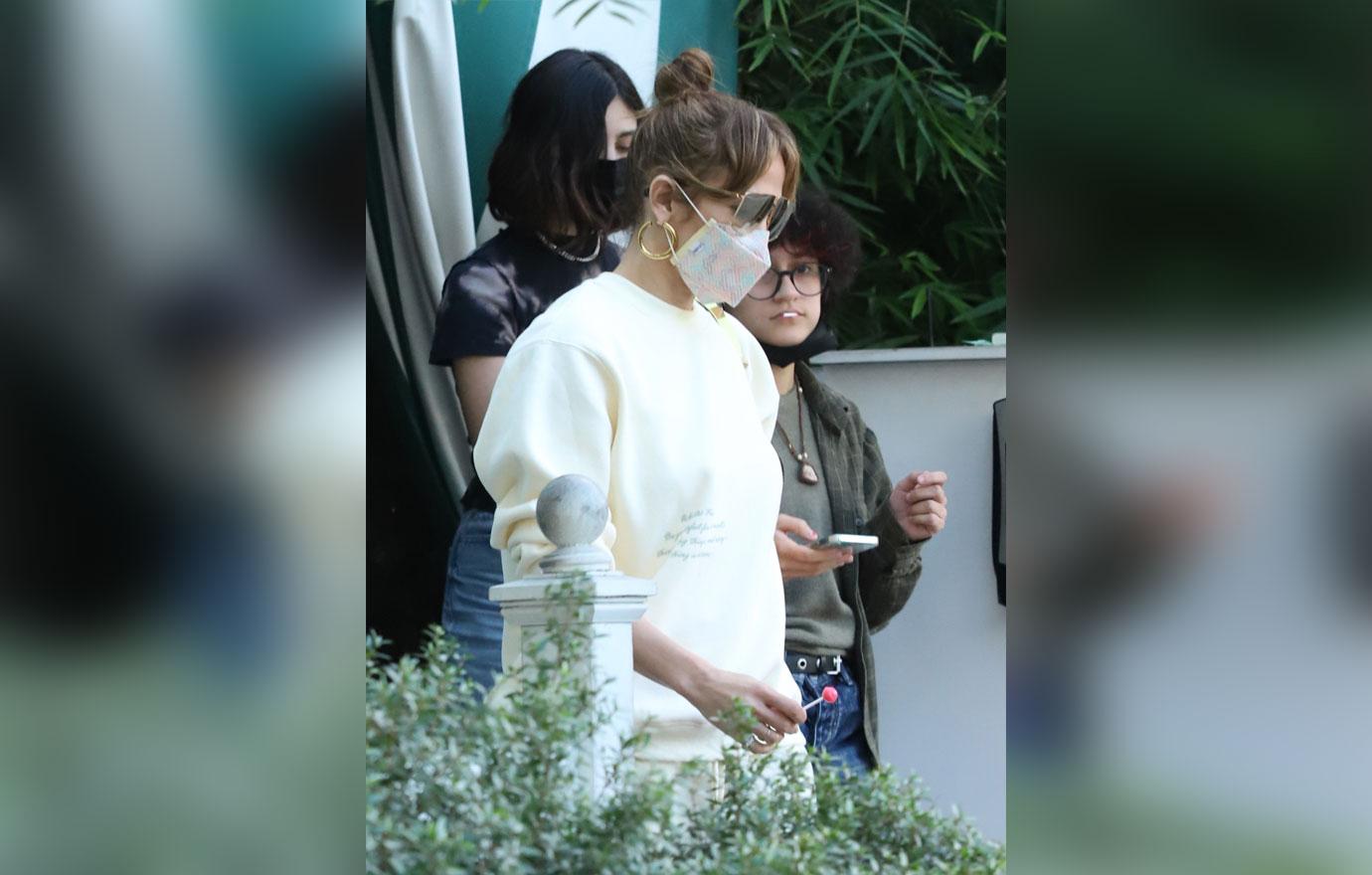 On Stern, Affleck trash-talked his marriage to Garner claiming he felt trapped and that feeling lead to him drinking. He said he would "probably still be drinking" if he was married to Garner. The actor said, "It's part of why I started drinking … because I was trapped."
"I was like 'I can't leave 'cause of my kids, but I'm not happy, what do I do?' What I did was drink a bottle of scotch and fall asleep on the couch, which turned out not to be the solution."
Article continues below advertisement
Affleck has struggled with addiction for years and has completed multiple stints in rehab.
At the time, sources told RadarOnline.com Lopez was furious with Affleck for spilling details about his personal life on air. "Jennifer is livid," we were told.
Article continues below advertisement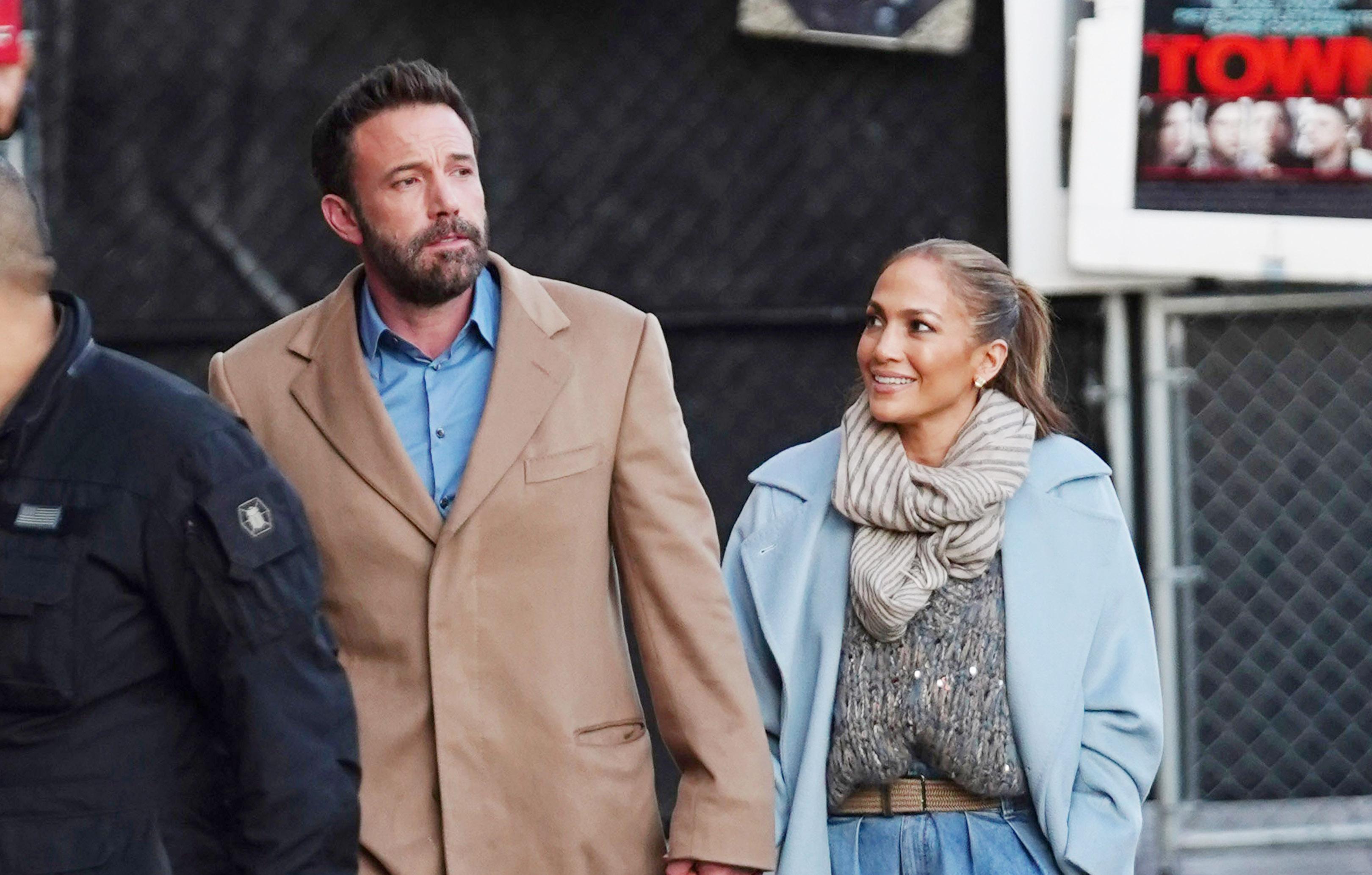 "They both agreed that they wouldn't talk about their private lives in any depth after what happened last time they were together," our source spilled. The insider claimed Lopez had been carefully planning blending her family with Affleck's family.
Article continues below advertisement
However, publicly Lopez claimed she supported Affleck and had no problems with his interview. She said, "This story is simply not true. It is not how I feel." She added, "I couldn't have more respect for Ben as a father, a co-parent, and a person."
The two have not been photographed together since the statement. Garner has remained quiet since the interview.