Gabby Petito Believed To Have Been Strangled To Death In Homicide, 22-Year-Old's Autopsy Results Expected Today
Gabby Petito may have been strangled to death, but we won't know for sure until her full autopsy results are revealed.
Article continues below advertisement
After reviewing the Aug.12 body-camera footage from the Utah police stop of the late 22-year-old vlogger and her fugitive fiancé, 23-tear-old Brian Laundrie, Salt Lake City-based private investigator Jason Jenson said he believes the cause of Petito's death could very well have been asphyxiation.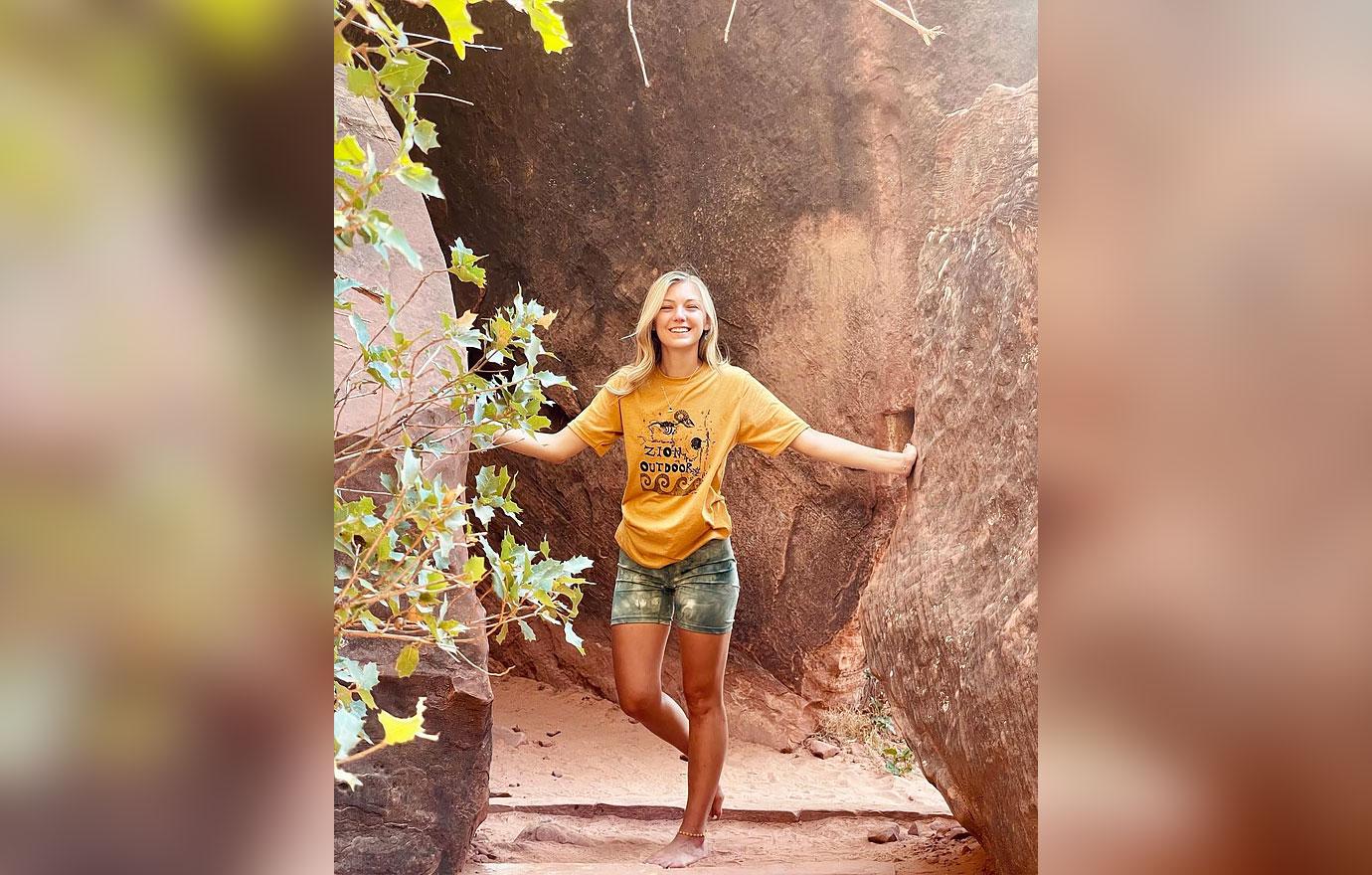 Article continues below advertisement
Teton County Coroner Brent Blue has already determined that the manner of her death was homicide, which he announced on Sept. 21, two days after her remains were discovered in Wyoming's Grand Teton National Park, where she and Laundrie were known to have visited while on their weeks-long cross-country road trip from which she never returned.
Blue is expected to reveal the cause of her death today during a virtual press conference taking place at 12:30 PM MT.
"I wouldn't be surprised that it's manual strangulation," Jenson told Fox News Tuesday morning, explaining that he had formed his hypothesis based in large part on Petito's interaction with police that day.
"I wouldn't be surprised if he's choked her before," he said, suggesting that Laundrie is Petito's killer. "Any victim that's been choked before – their natural reaction is to lower their chin to their clavicle to prevent that hand from going around their throat."
Article continues below advertisement
Indeed, the footage showed a nervous and crying Gabby telling cops that Brian had grabbed her face during a previous argument. She even demonstrated how he did so using her own hands.
Petito sat hunched and spoke softly and apologetically, admitting to officers that she, too, had put her hands on Laundrie. He did not admit the same.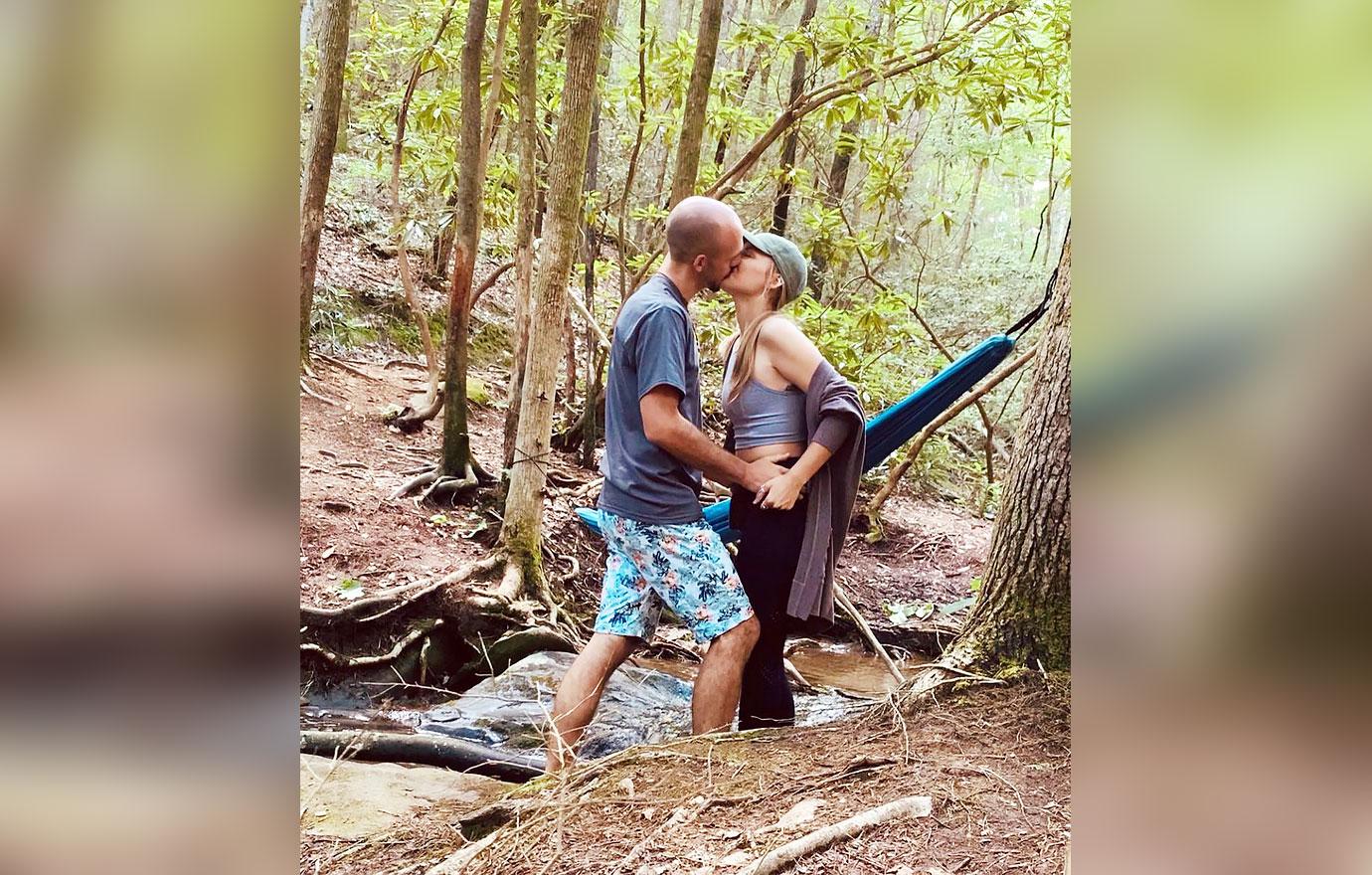 Article continues below advertisement
"Some days I have really bad OCD, and I was just cleaning the back of the van before, and I was apologizing to him, saying, 'I'm sorry I'm so mean,' because sometimes I have OCD, and sometimes I get really frustrated," Gabby explained through tears. "Not like mean towards him, I guess my vibe. I'm just in a bad mood."
She also had a gash on her cheek, which she said she had sustained during the earlier disagreement. Brian had scratches on his face, neck and arm.
The Moab Police Department and those who pulled the pair over are now under investigation over the handling of the situation.
Prior to the stop, responding officers were informed by a dispatcher that Laundrie was allegedly seen hitting Petito during a "domestic" dispute, which was called in by a panicked eyewitness.
Article continues below advertisement
Yet after their hour-long chat, cops determined Gabby to be the aggressor. They chalked it up to a mental-health crisis and simply separated the couple for the night.
There is also concern over whether officers intentionally tried to cover up the second cop's body-camera footage of the stop, which showed Petito's visible injuries and a lot more of her distress.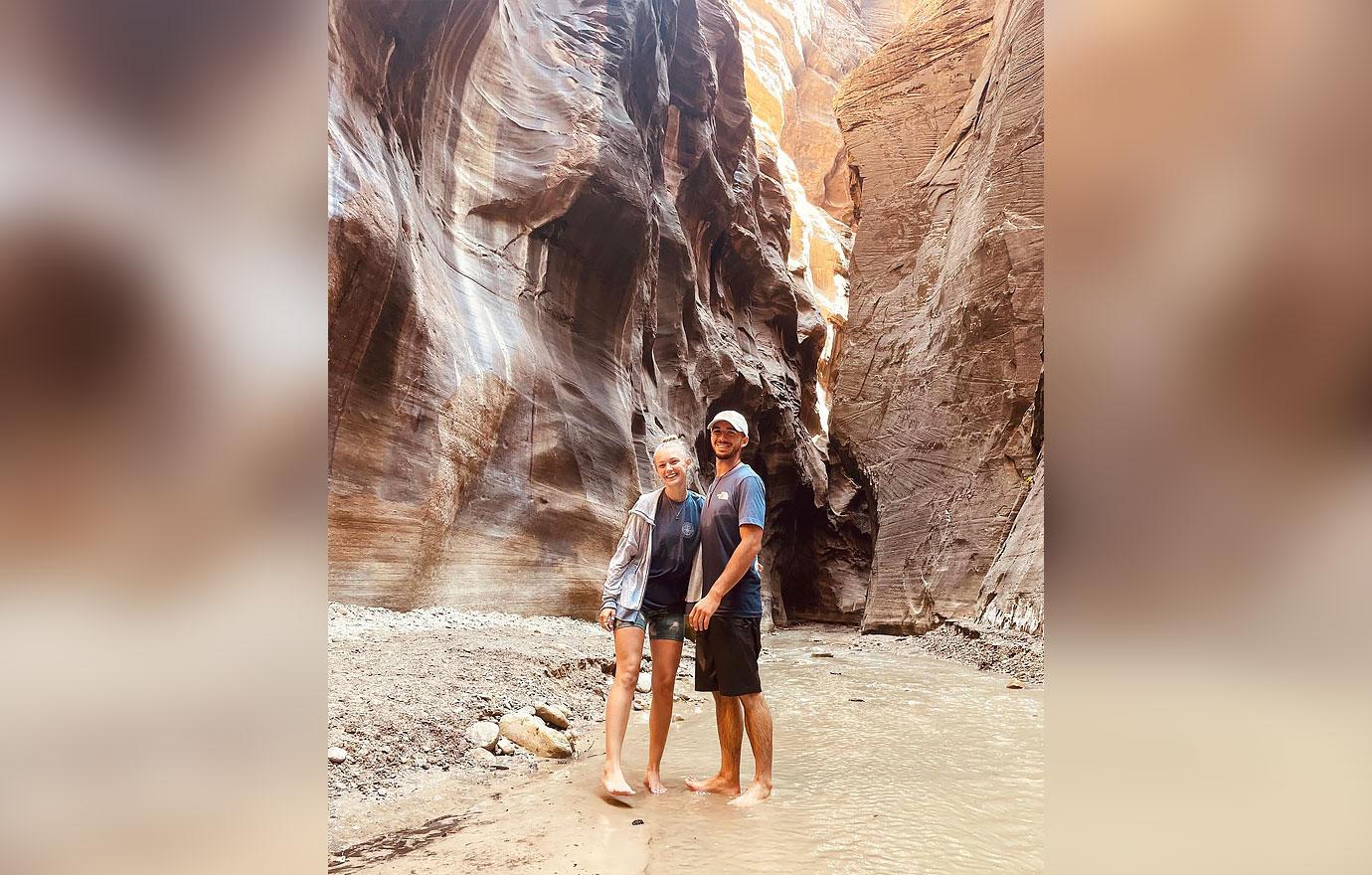 Article continues below advertisement
It's not just the private investigator who believes Laundrie killed Petito by cutting off her air.
Dog the Bounty Hunter, who's been on the hunt for Laundrie since last month, recently hypothesized a scenario in which Brian called his parents after the fact and said, "'Mom, she was screaming, she was screaming and I put my hand over her mouth' – and I've heard and seen this in court – 'and I held my hand there, and she kept screaming and screaming, and then she shut up, and then I took my hand away and I was there and she wasn't breathing so I tried to use CPR, and Mom, Dad, I tried to do what I could do.'"
Gabby's best friend has previously said she knew the couple well and thought they were the definition of "very toxic." She said she believes that Laundrie is a "jealous" and "controlling" "sociopath" who displayed signs of "domestic abuse" throughout his relationship with Petito.
When she saw the Moab police body-camera footage, she said her stomach sank.
"I have seen [Gabby] like that, and it's always the same situation," said Rose Davis. "And she always defends him."
Article continues below advertisement
Jenson said he thinks Blue's press conference today will also discuss the results of Petito's post-mortum toxicology test, which determines what drugs – if any – were in a person's system at the time of their death.
However, he doesn't believe Gabby was on drugs when she was killed.