Where Is The Third Video? Unreleased Body-Camera Footage From Gabby Petito-Brian Laundrie Moab Police Stop In Utah At Center Of Controversy
There is a third and unreleased video from that pivotal Gabby Petito and Brian Laundrie police stop in Utah that's causing controversy.
As RadarOnline.com has previously reported, two male Moab Police Department officers pulled the pair over in their white Ford Transit van on Aug. 12 following an eyewitness report of a domestic dispute.
Article continues below advertisement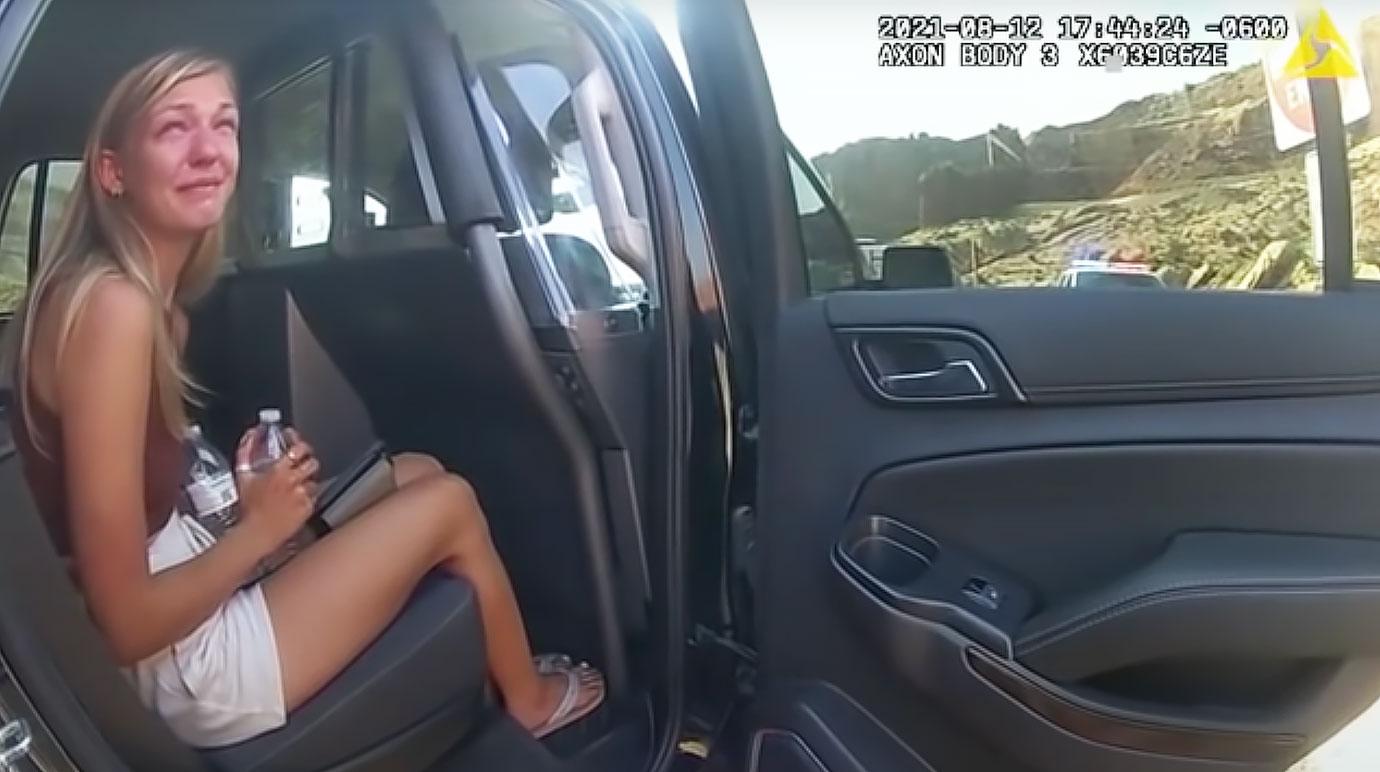 At first, only one officer's body-camera footage of the hour-plus-long encounter was released to the public. It told Laundrie's calm, cool and collected side of the story but did not show the officers' private conversation with a hysterical and physically hurt Petito after they escorted her to the back of their squad car.
The second officer's body-camera footage was released two weeks later after much demand from the invested public and skeptical media. It showed Petito sitting in the backseat of the cop car, crying as she told officers that Laundrie had "grabbed [her] face" and left a "burning" gash on her cheek during an earlier fight.
The officers – Daniel Robbin and Eric Pratt – are currently being investigated, as is the department as a whole, given that they have been accused of purposefully trying to keep the second video concealed.
Article continues below advertisement
But there was a third official present for the stop – a female ranger who works for the Arches National Park, where the pair was pulled over. Her name is Melissa Hulls, and she is the park's visitor and resource protection supervisor.
On. Aug. 12, Hulls heard the aforementioned call come over her radio and made her way to where the officers and troubled couple were. While she has spoken out about her one-on-one interaction with Petito during the stop, there also exists body-camera footage of their conversation.
And park officials are reportedly refusing to release it.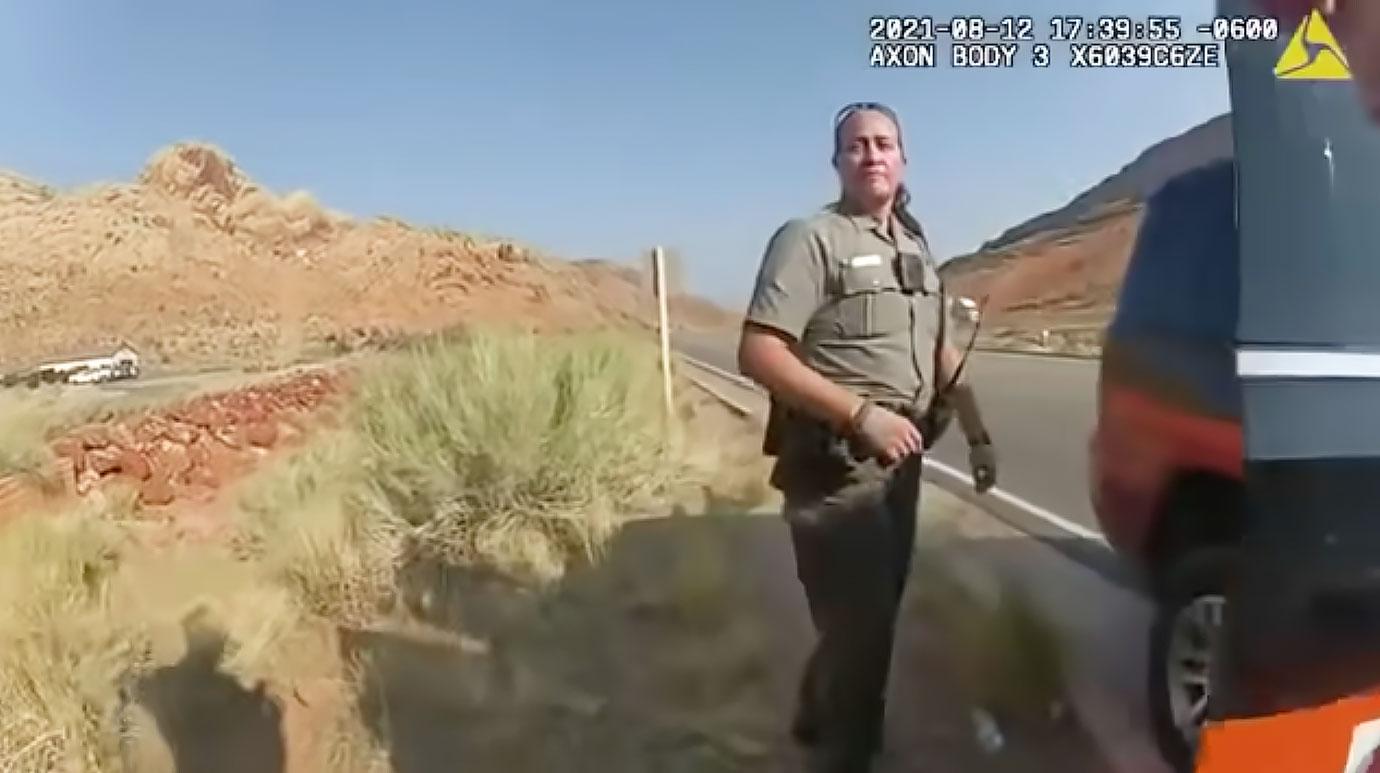 Article continues below advertisement
Dr. Ann Wolbert Burgess – a behavioral scientist – spoke to NewsNation Now Tuesday night about what body-language signs she saw from both Laundrie and Petito in the two previously released videos. She noted behaviors she said were consistent with those of a domestic abuser and a domestic abuse victim, respectively, before going on to say she would "love" to feast her eyes on Hulls' video.
"What we don't have that I would love to see is the female [ranger] that spends time with [Petito] while the male police officers are talking to Laundrie," Burgess said. "And we hear that, which is very important, in and of itself, but what is said to [Petito] by the female [ranger] – I really wonder whether that started to give Gabby some ideas about who she was staying with."
Watching as the second video played, Burgess noted, "Look at how upset [Petito] is. She's trembling. She's half-sobbing. She's moving her hands. She's very, very emotional at this particular time. And of course, to have to defend him. And later, we see that the male police officers think that she has been the one that has assaulted Laundrie, and [they] almost get away with that, where they would then arrest her for that."
NewsNation Now reporter Brian Entin – who's been at the forefront of the viral missing-person-turned-homicide case – said the network "put in a FOIA request for [Hull's body-camera footage] thru the park service – but got denied because of the ongoing FBI investigation."
Article continues below advertisement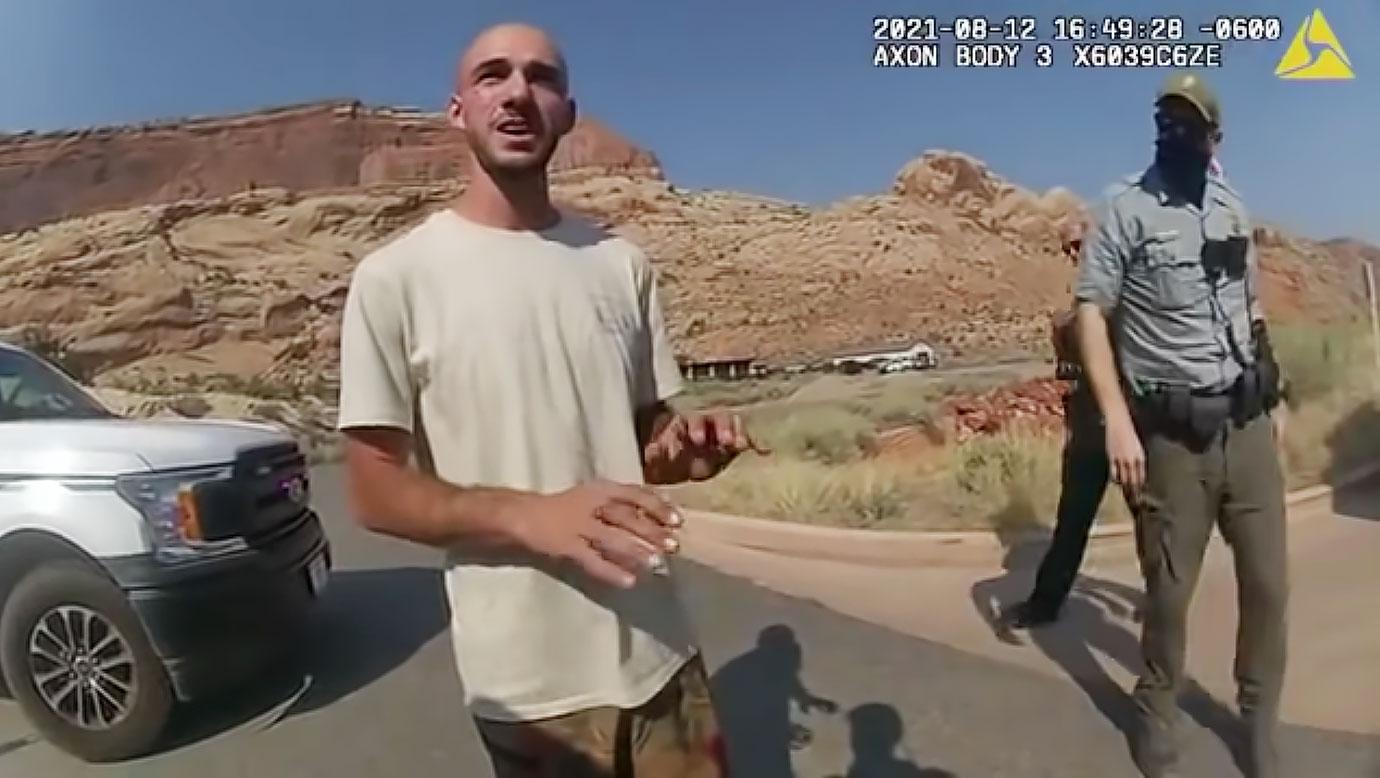 Hulls previously spoke to local Utah outlet Deseret News, saying she could "still hear" Petito's voice.
"I was probably more candid with her than I should've been," Hulls said in the Sept. 20 interview, one day after Petito's remains were discovered in a Wyoming state park she and Laundrie visited, and one day before her death was ruled a homicide. (It was later determined to be by manual strangulation.)
Hulls recalled warning Petito that her and Laundrie's relationship had the markings of a "toxic" one.
"I was imploring with her to reevaluate the relationship, asking her if she was happy in the relationship with him, and basically saying this was an opportunity for her to find another path, to make a change in her life," she told the outlet. "She had a lot of anxiety about being away from him, I honestly thought if anything was going to change it would be after they got home to Florida."
Article continues below advertisement
The responding officers decided against arresting Petito, who had copped to hitting Laundrie during their prior disagreement, and instead separated them for the night.
"This wasn't a good day for anybody," said Hulls. "We thought we were making the right decision when we left them."
"I honestly haven't looked at my body camera footage for that night," she added, confirming that a third video exists. "It's hard to think about now because I feel like I could've said more to help her. It's hard not to second-guess myself, and wish I said more, or wish I had found the right words to make her believe that she deserved more."