Gabby Petito Memorial Made Of Rocks Set Up In Shape Of Cross Where Unidentified Body Was Found
Article continues below advertisement
An aerial shot, caught by Fox 13, shows several rocks in the shape of a large cross laid out where police located the unidentified body on Sunday.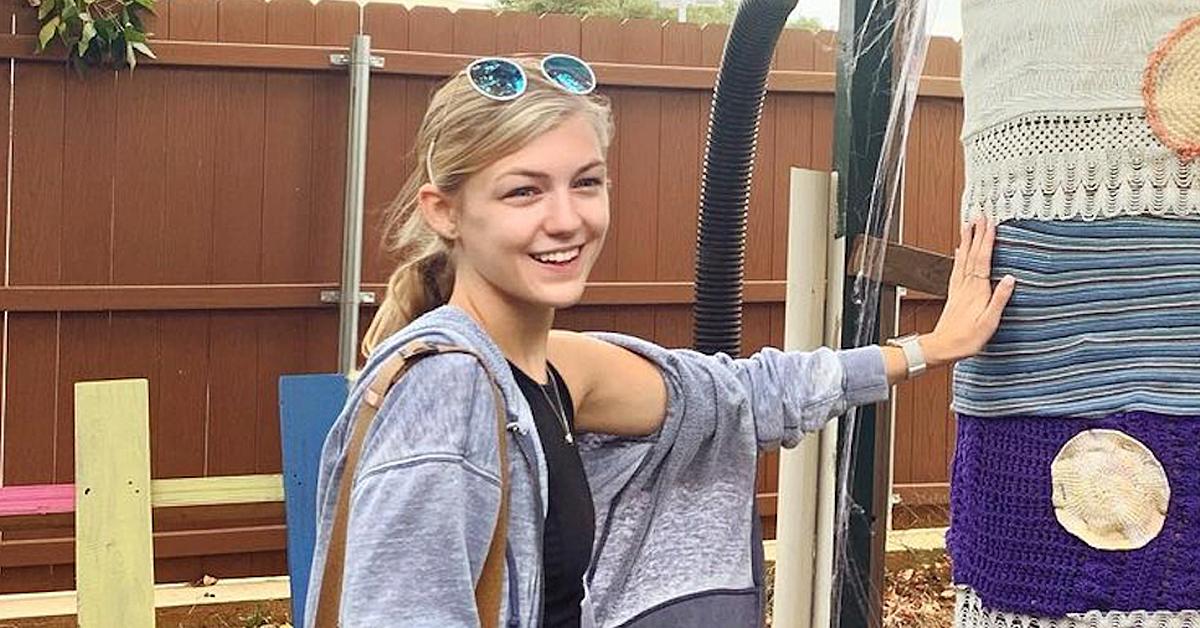 Article continues below advertisement
The memorial is set up at Spread Creek Dispersed Camping Area in the Bridger-Teton National Forest where YouTubers spotted the 22-year-old New Jersey native's missing 2012 Ford Transit.
"We have found what appears to be a memorial in the area where law enforcement searched for and eventually found the remains of who law enforcement believes to be #GabbyPetito," reporter Sydney Glenn tweeted along with posting a picture of more than a dozen rocks in the shape of a cross.
Article continues below advertisement
According to KUTV reporter Jeremy Harris, the memorial is just feet from a creek.
An autopsy is scheduled for Tuesday to confirm the identity of the body found; however, authorities have said it is consistent with Petito's description.
Article continues below advertisement
Petito disappeared while on a cross-country trip with her fiancé, Brian Laundrie. She was reported missing on September 11 — 10 days after Laundrie returned home to Florida without Petito.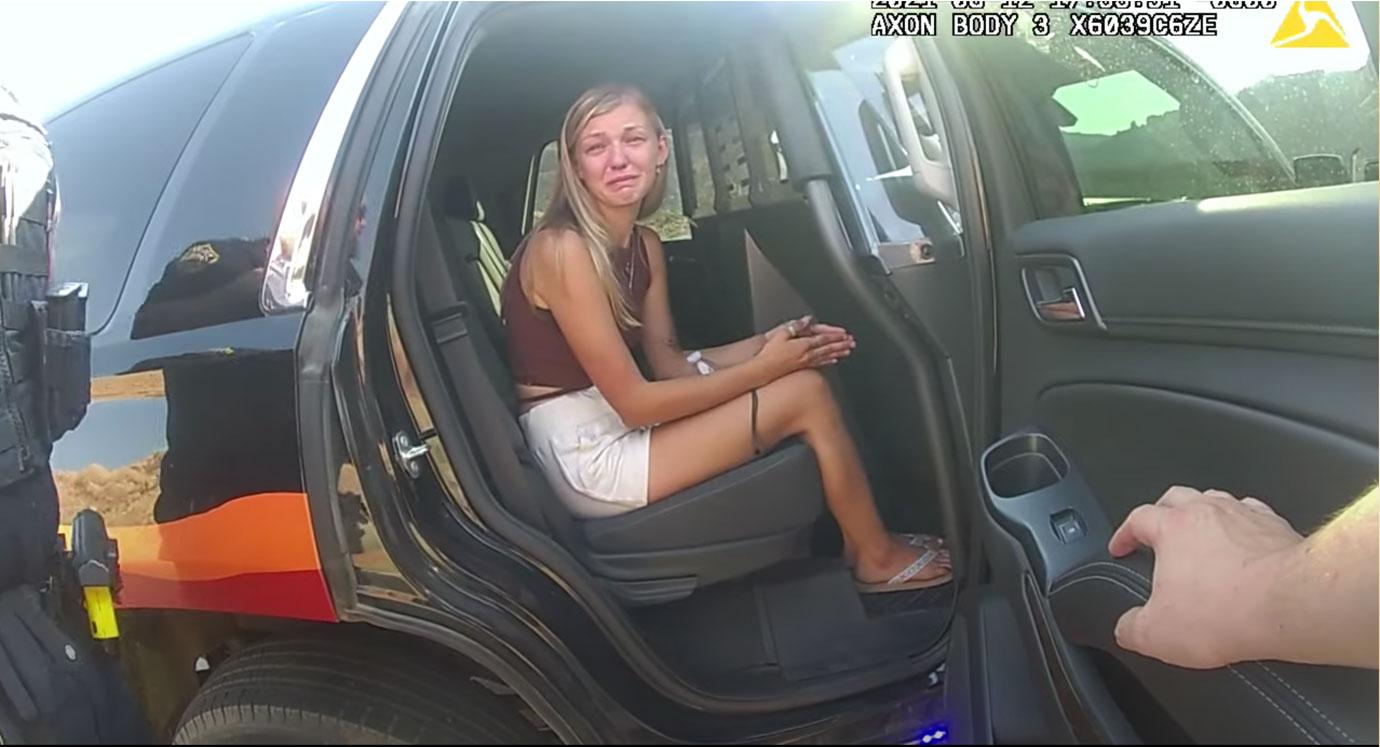 Article continues below advertisement
A 911 call made from a bystander on August 12 — the same day as Petito and Laundrie's explosive fight — has been released.
In the panicked call, the witness claims he saw a man "slapping" a female outside of the shop that now-deceased Kylen Schulte worked at and driving off in a van matching Petito's with Florida license plates.
Article continues below advertisement
This is the first time anyone has heard the slapping allegations against Laundrie. It was allegedly not included in the police report when authorities caught up with the couple.
Body-cam footage showed Petito hysterically crying when speaking with cops following the incident. She told officers that she suffered from OCD and anxiety. She also revealed she had been fighting with Laundrie all morning.
Article continues below advertisement
Petito admitted that she slapped him, and there were visible scratches on her fiancé's body. The police report stated that Laundrie grabbed Petito's face after she hit him but made no mention that he, too, allegedly slapped her.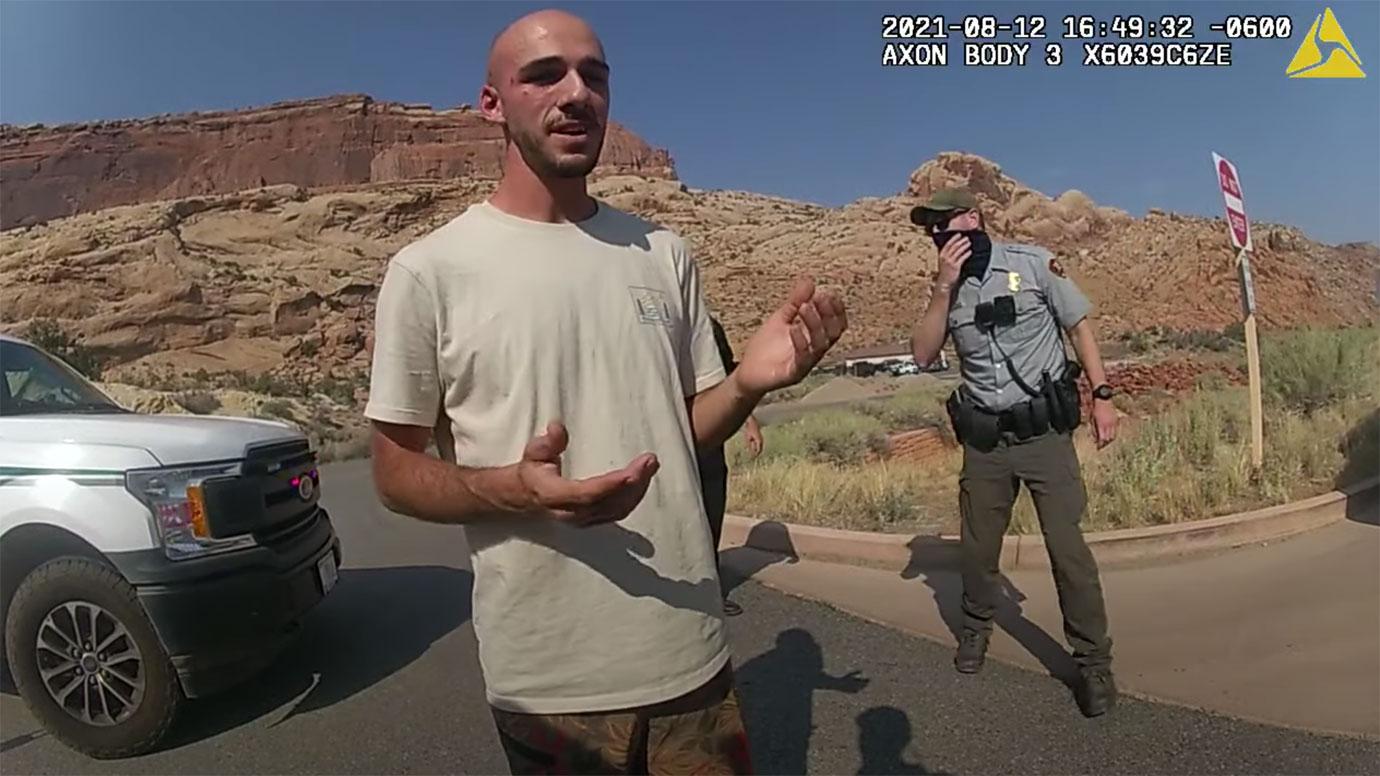 Article continues below advertisement
They chalked the whole incident up to a mental-health crisis and instructed the couple to cool down separately for the night. Laundrie was put in a hotel while Petito stayed in the van.
Her fiancé has been named a person of interest in her disappearance. He has since gone MIA after lawyering up and refusing to speak with the police.
Article continues below advertisement
On Monday morning, Laundrie's parents were detained when the FBI swarmed their home in North Port, Florida. Laundrie's Mustang was taken, as were boxes of alleged evidence.