Gabby Petito Search Update: Unidentified Body, That Matches Her Description, Found In Wyoming Grand Teton National Park
The search team looking for Gabby Petito has found an unidentified body that matches her description, according to officials.
"Earlier today human remains were discovered consistent with the description of Gabrielle Gabby Petito," the officer confirmed the news during a press conference Sunday evening.
Although a full forensic investigation has not been completed to confirm her identity, the officer claimed that "her family has been notified of this discovery."
The officer continued, "the cause of death has not been determined at this time," before noting that the case is still considered active and under investigation.
The 22-year-old who vanished during her cross-country trip with her boyfriend, Brian Laundrie, was last seen on August 24 in Utah. The last time she spoke to her parents, she was on her way to the Grand Teton National Park in Wyoming. The body was found inside the park.
Article continues below advertisement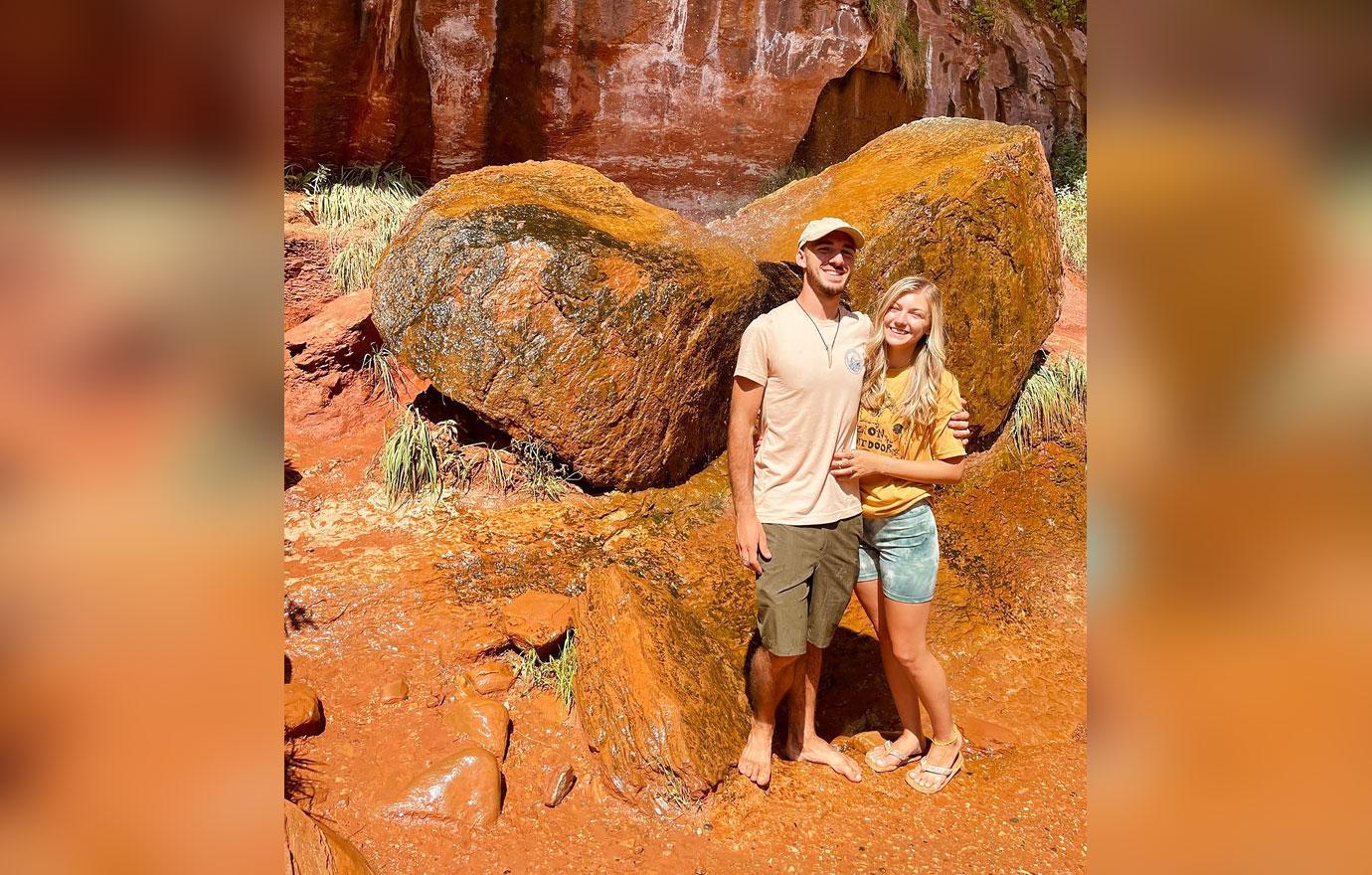 Following the press conference, North Port police issued a statement via Twitter saying, "Saddened and heartbroken to learn that Gabby has been found deceased. Our focus from the start, along with the FBI, and national partners, has been to bring her home. We will continue to work with the FBI in the search for more answers."
Article continues below advertisement
Reports confirmed earlier, the Teton County Coroner Dr. Brent Blue arrived in the Bridger-Teton National Forest following the discovery of the dead body.
"I can confirm that the coroner's office was dispatched by a deputy coroner on the scene to recover a body that was found in the forest," Dr. Brent said.
The search dogs involved in the search of Gabby Petito also left the area 10 minutes after the coroner's arrival.
Article continues below advertisement
At the moment, Brian is currently missing as his family hasn't seen him since Tuesday. Brian told his family that he was going to hike at the Carlton Reserve in Sarasota County and had never come home since.
Cops started their search for Laundrie in the nearly 25,00-acre county park. North Port Police spokesman John Taylor said there's a "possibility" that Laundrie is hurting himself.
"As far as hurting himself in there, we don't know that one way or another. I think it's a possibility certainly, " Josh claimed. "Does anyone not think it's possible he went out there and shot himself in the head? Sure," before adding, we don't have any information about where he's at."
Article continues below advertisement
As RadarOnline.com previously reported, Gabby and her boyfriend left home they shared with Laundrie's parents in North Port, Florida, to embark on a cross-country trip together in their 2012 Ford Transit van. The couple began their journey in New York on July 2nd and planned to finish their trip in Portland, Oregon, on Halloween.
Her boyfriend returned from their trip alone on Sept. 1 and refused to speak to the police about Gabby's disappearance. He had also hired a lawyer.
Officials have been searching for Gabby since her family reported her missing on September 11.