Floyd Mayweather's Girlfriend Gallienne Nabila Rocks Massive Diamond Ring On Engagement Finger, Weeks After Fighter Was Seen With His Ex-Fiancé Anna Monroe
Floyd Mayweather is sparking rumors he popped the question to his longtime on-again-off-again girlfriend Gallienne Nabila.
Paparazzi caught the pro fighter and his 25-year-old girl on a romantic stroll in New York.
Article continues below advertisement
Floyd looked rich as ever rocking a Louis Vuitton jacket with logos plastered all over. He finished off the look with a flossy diamond encrusted cross necklace.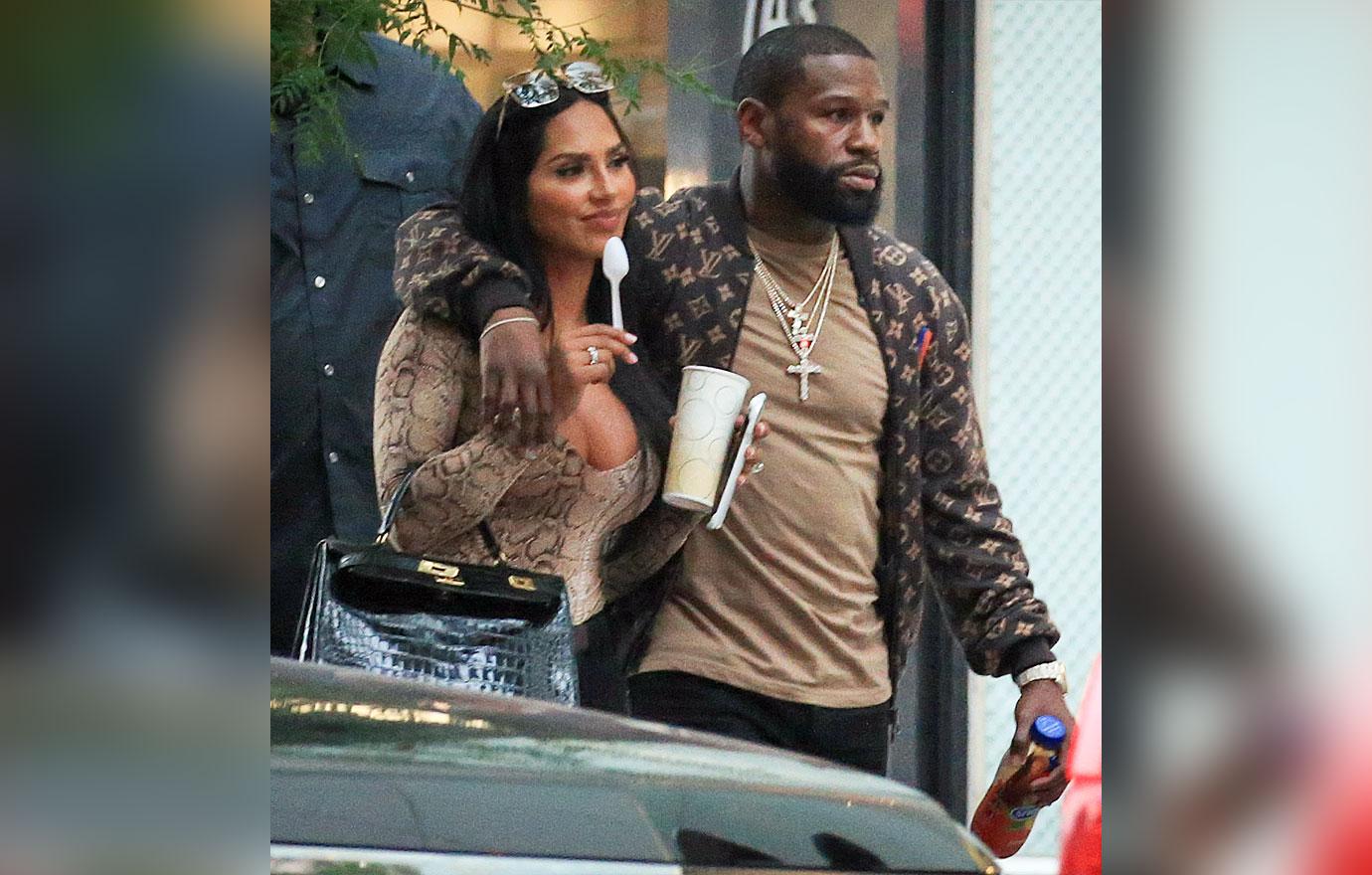 Article continues below advertisement
Floyd wasn't the only one showing off impressive bling. In the snaps, Gallienne can be seen wearing a gigantic diamond rock on her engagement finger. The two were extra cozy with his arm around her shoulder while they walked on 5th Avenue.
Floyd and his girl looked to be in good spirits as they jumped into a waiting SUV.
Article continues below advertisement
The massive ring screams engagement. The two have been linked for a couple of years and she has worn a engagement-like ring in the past. In 2019, fans assumed Floyd was engaged after she hit the town with the giant rock.
Prior to reconnecting with Gallienne, Floyd was believed to have been still dating his girlfriend Anna Monroe, who worked at his Las Vegas strip club, the Girl Collection.
Article continues below advertisement
The two were reportedly dating since early 2021. There were rumors that the two got engaged but Floyd shut those down quickly. He took to Instagram live saying, "I'm not engaged and have never been engaged or married, those are just rumors and lies."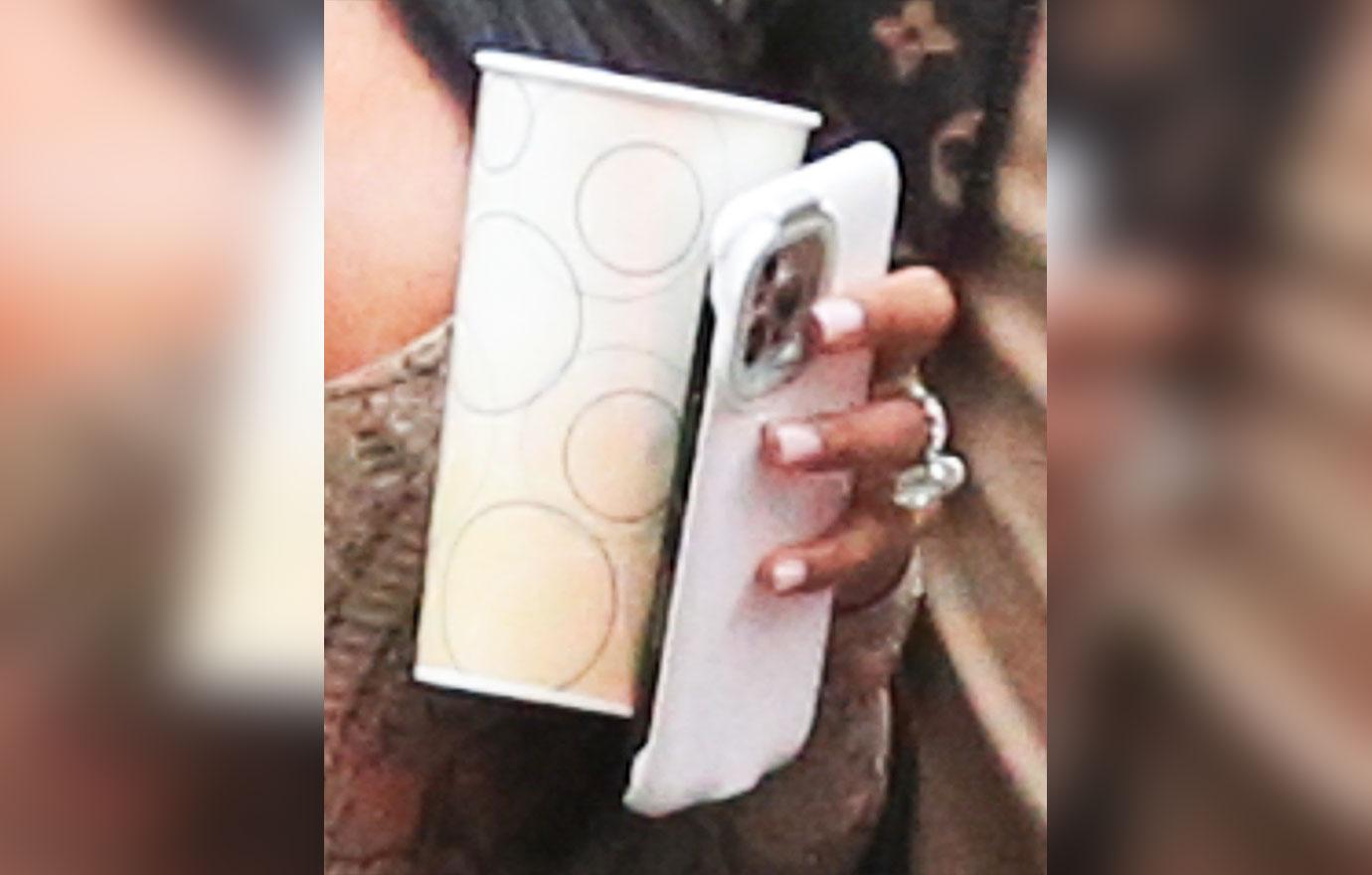 Article continues below advertisement
Anna was last seen ringside at Floyd's fight against YouTube star Logan Paul at the Hard Rock Hotel in Florida.
Floyd is on a high after a very successful couple of years. He recently scored a $50-$100 million paycheck for his fight with Paul and $350 million for his 2017 fight with Conor McGregor.
Article continues below advertisement
As RadarOnline.com previously reported, back in May, Floyd's ex-girlfriend Shantel Jackson dropped her lawsuit against him. In court, she accused him of assaulting her and stealing her jewelry worth $3 million.
Jackson and Floyd had been fighting in court since 2014. In her original lawsuit, Jackson accused the fighter of battery, defamation, and invasion of privacy.
Article continues below advertisement
She said Floyd posted her medical records specifically involving an abortion on his social media.
At the time of her filing the suit, Jackson said, "I loved Floyd deeply, but he continued to disappoint and intentionally hurt me. ... I have been embarrassed and humiliated more than I can ever imagine by Floyd, whom I once called my best friend and fiancée. It was with a heavy heart that I finally realized the only way to set the record straight and achieve justice for what he has done to me, is filing this lawsuit."
Article continues below advertisement
As part of the suit, Mayweather countersued Jackson accusing her of stealing "large sums of cash" and using his credit cards without his permission.