An Emotional Meghan Markle Cries While Sitting Behind Kate For Queen's Funeral Service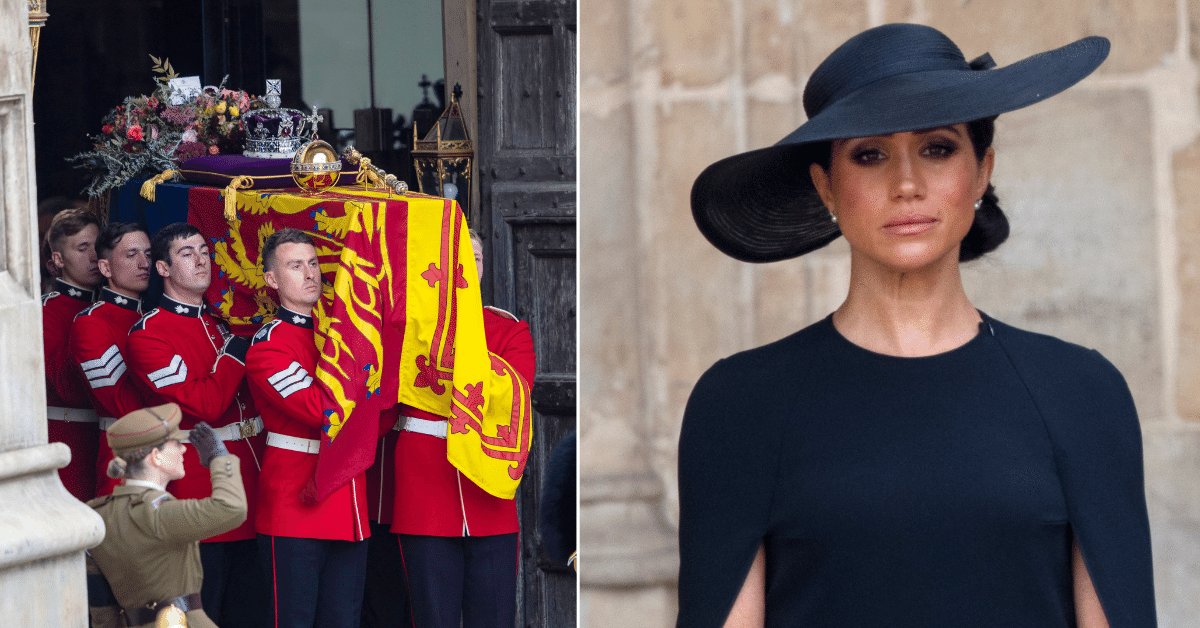 Meghan Markle put her emotions on display during the funeral service for the late Queen Elizabeth II, RadarOnline.com has learned.
Dressed in all black, the Duchess of Sussex was stoic during the procession of the Queen's casket into Westminster Abbey.
During the somber moment, Meghan stood beside Camilla, the Queen consort, and Kate Middleton and her two oldest children, Prince George and Princess Charlotte.
Dabbing a handkerchief to her cheek, she appeared to be wiping away tears. The tearful display continued throughout the service.
Article continues below advertisement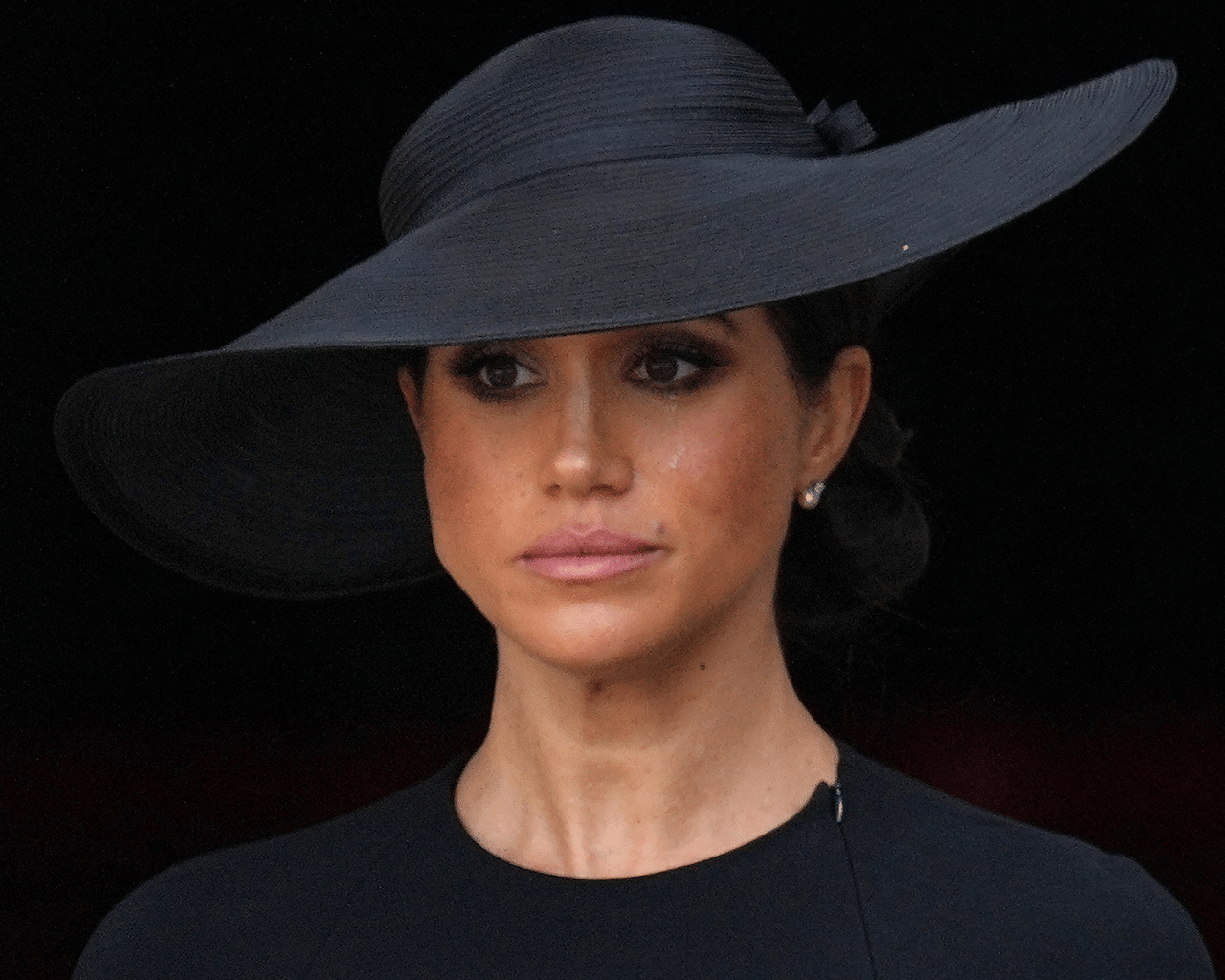 In the second row of pews, Prince Harry and Meghan sat behind the Royal family, in yet another display of the disparaging family dynamic — even in the wake of tragedy for the group. Seated next to Queen Elizabeth II grandson was Princess Beatrice and her husband, Edorado Mapelli Mozzi.
Notably seated in front of his brother and sister-in-law, Prince William and wife Kate, along their children — who have now moved ahead of Prince Harry the hierarchy in line for the crown — were seen in the front row, a customary sign of respect for the family.
Also seated in the front row was King Charles and Camilla, the Princess Royal and her husband Timonthy Laurence, as well as Prince Andrew, Prince Edward and wife Sophie Wessex, Peter Phillips, Zara and Mike Tindall.
Article continues below advertisement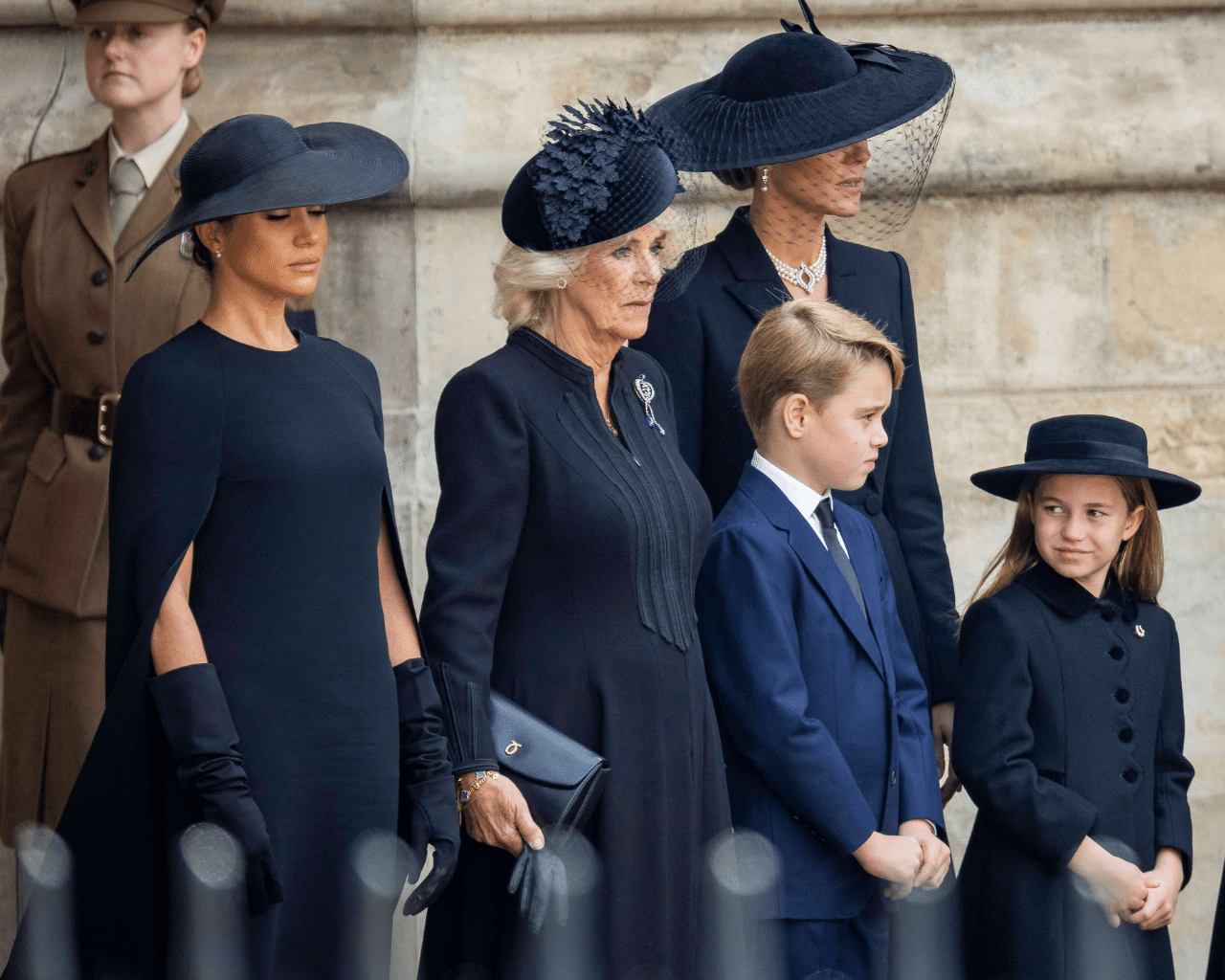 The noticeable amount of members of the Royal family who do not share the connection that Prince Harry and wife Meghan do to the Queen, is yet another newsworthy snub made by the Royals to the Duke and Duchess of Sussex.
Nonetheless, Meghan's emotional actions made clear what she felt that day towards her husband's grandmother.
There was but a brief moment during the day's ceremonies where Meghan stood beside Camilla, Kate and her children. While waiting for the Queen's casket to be lifted to the alter, Meghan stood shoulder to shoulder with the now two highest ranking women in the Royal family as they watched the moment unfold.
As quickly as Meghan dabbed away her tears, it passed and she took her seat behind the Royal family, just as they intended her place to be.
Article continues below advertisement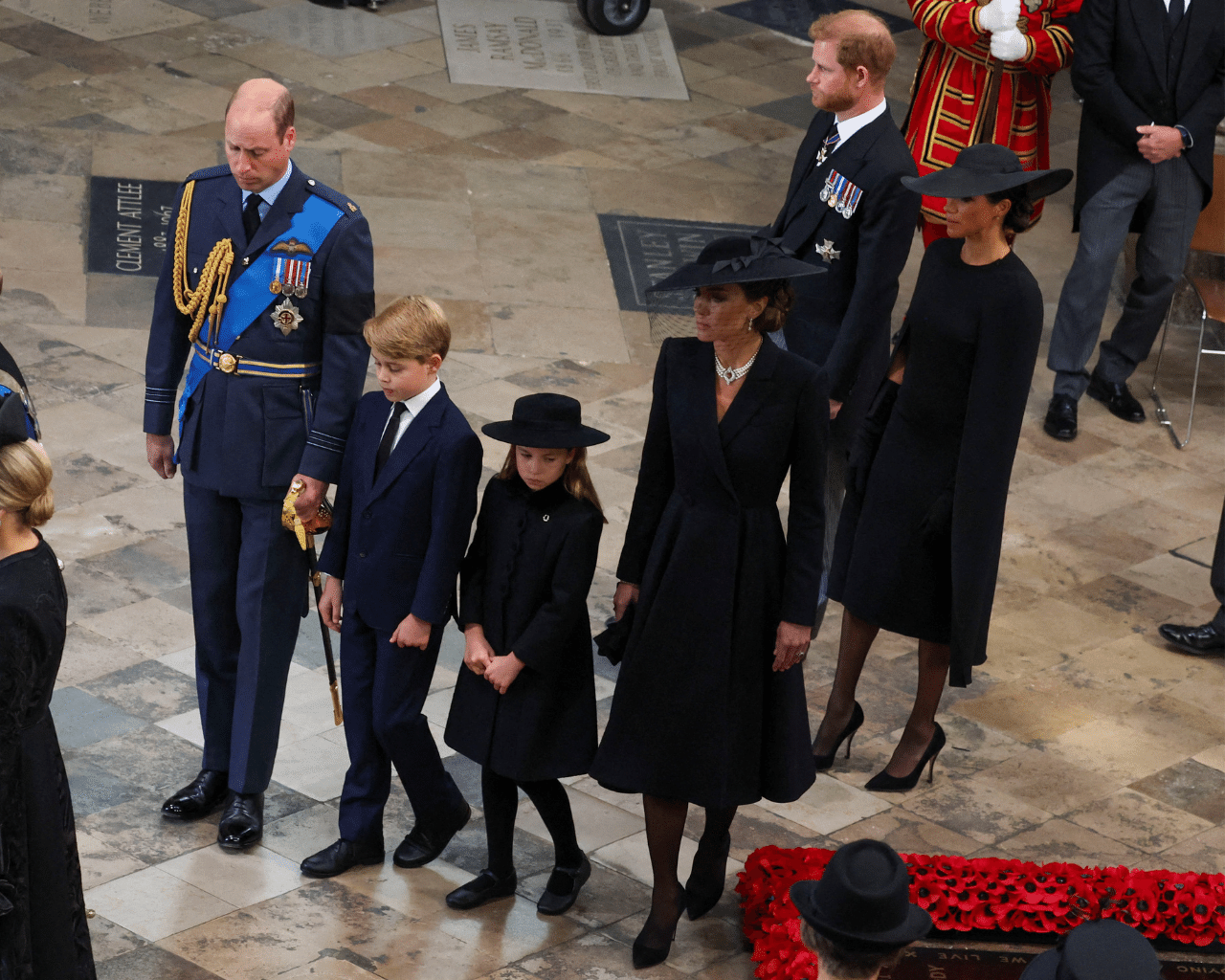 As the service concluded and the procession of the casket exiting the Abbey began, Meghan once again wept and wiped away tears from her face as she watched the casket pass by her, the DailyMail reported.
While the Sussexs, who now live in California, have remained in the United Kingdom since the Queen's passing, albeit not without bringing more controversy to the situation. Prince Harry put hard feelings with his older brother beside to be with his family and honor his grandmother.