Drake Beefs Up Security During Beverly Hills Shopping Spree In First Pics Since Knife-Wielding Trespasser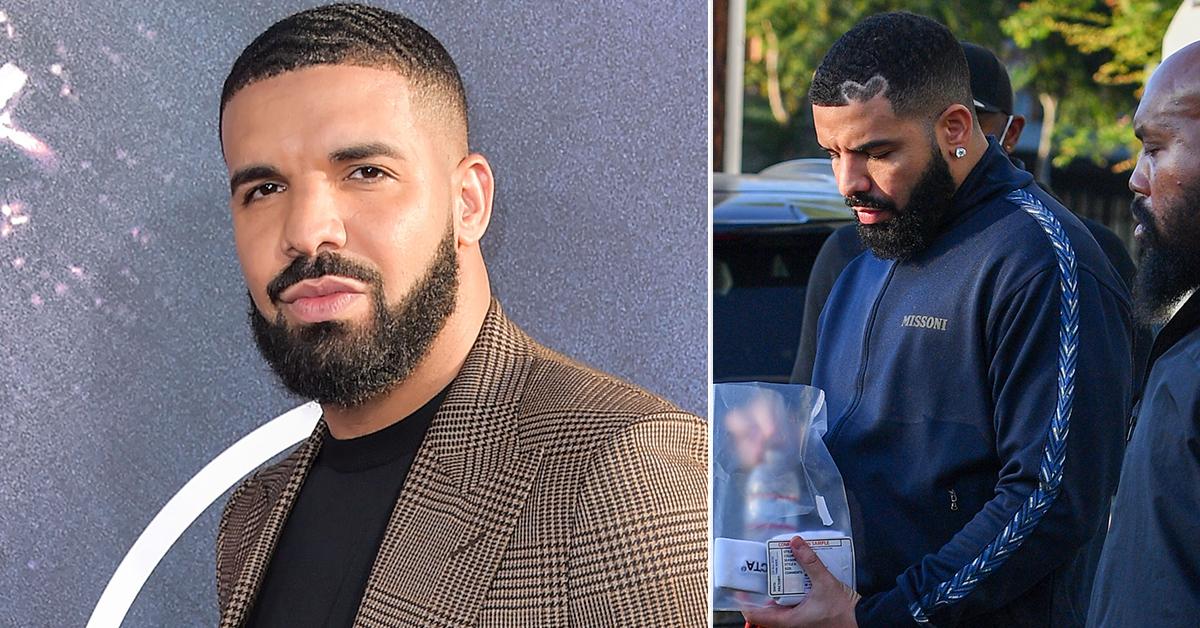 Drake isn't taking any chances and has beefed up his security after being the target of a knife-wielding trespasser. The "Toosie Slide" rapper re-emerged in Los Angeles just days after a woman was arrested outside his Toronto, Canada home and went directly to Beverly Hills to do some shopping on the city's famous Rodeo Dr.
Article continues below advertisement
In pictures taken on Friday, Drake was spotted flanked by security guards who didn't let the star out of their sights. The multi-millionaire kept it casual in a pair of tight gray sweats and a navy blue zipped jacket.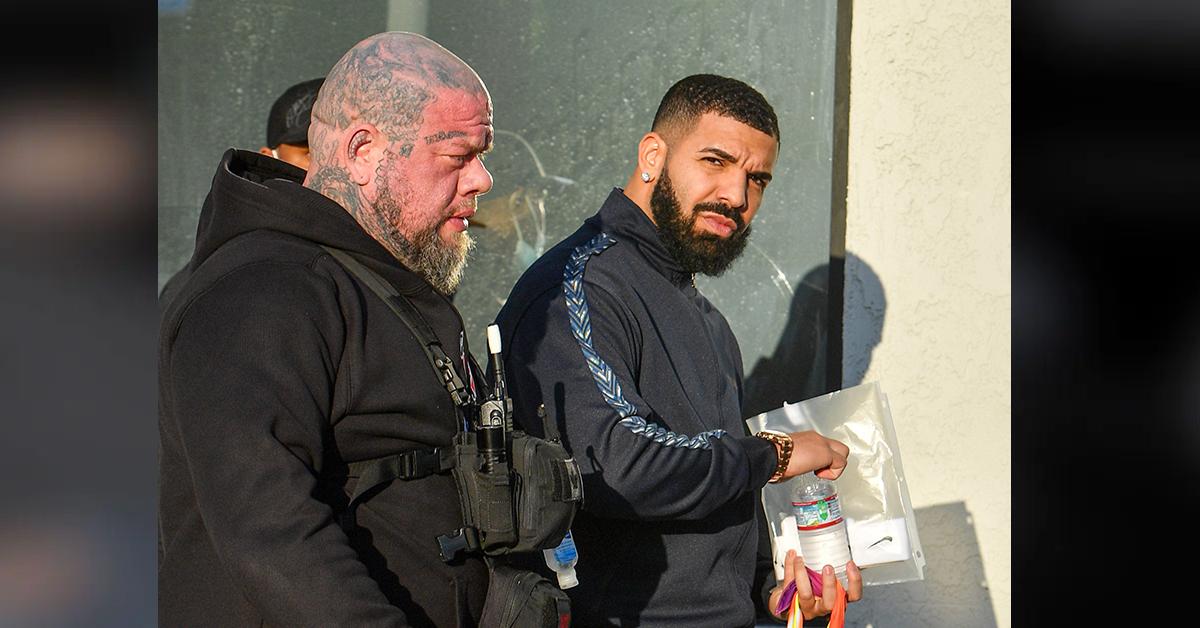 Article continues below advertisement
While adding extra muscle to his afternoon shopping spree, Drake also made sure to add some bling to his laid-back look. Grabbing attention with the oversized diamonds in his ears, the "God's Plan" rapper appeared extra confident showcasing his wealth with his security by his side.
Leaving the jewelry store holding a clear bag, Drake kept his purchase under wraps by covering up whatever items were inside. Getting into an awaiting Rolls-Royce Phantom, paparazzi snapped away and even caught his fresh haircut.
Article continues below advertisement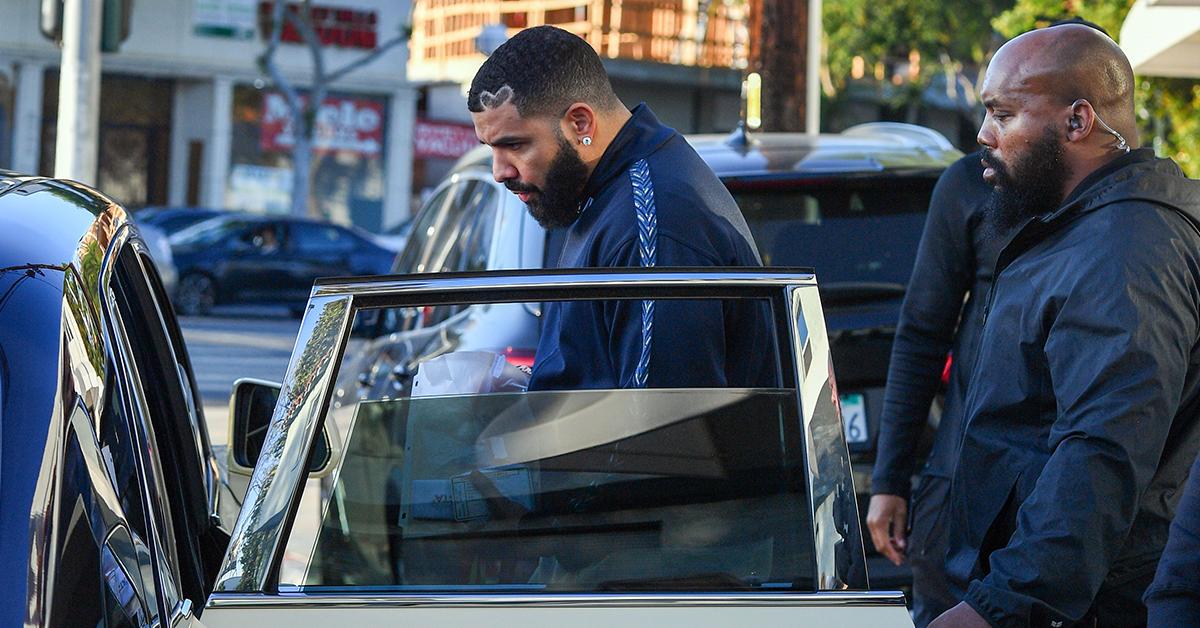 Sporting a heart-shaped cut on his head ahead of his album "Certified Lover Boy," Drake made everyone swoon when he first debuted the look back in August.
His weekend outing comes just three days after a woman showed up to his Toronto mansion wielding a knife. According to reports, Drake was home at the time of the incident.
Article continues below advertisement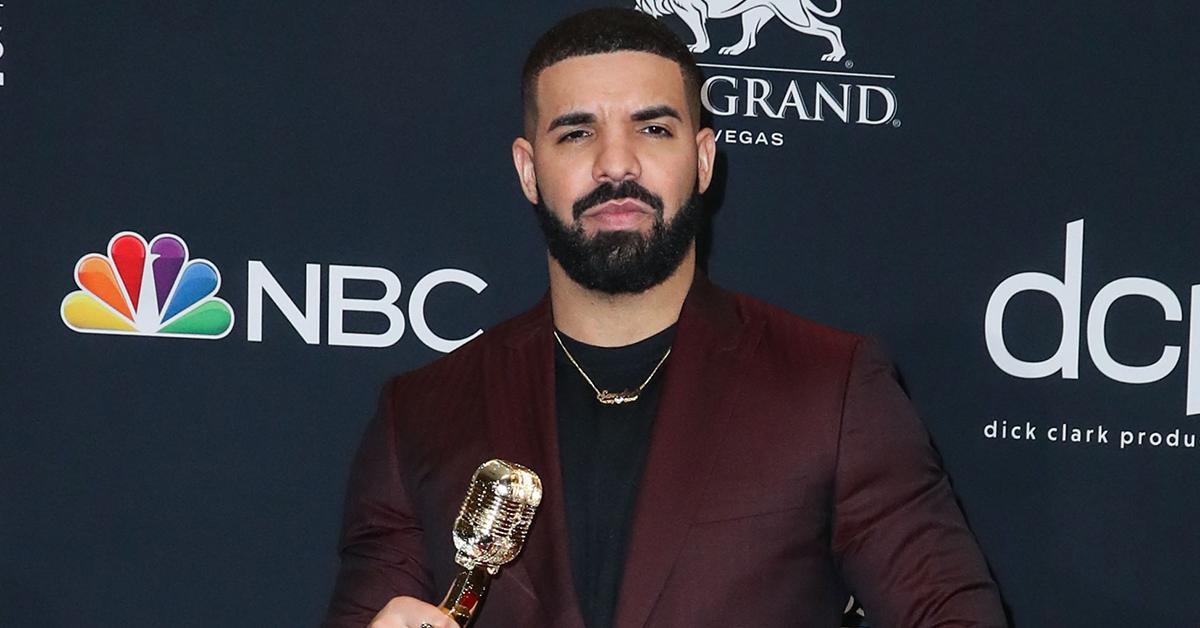 Article continues below advertisement
The female introducer didn't get far. She was met by his security at the gate but she didn't go without a fight.
The trespasser allegedly hit one of Drake's security guards with a pipe before being taken into custody by police just before 5 PM on Tuesday.
"A female adult that was carrying a knife has been arrested," Toronto Police confirmed to The Sun. "She did not gain any kind of entry into the property, and there were no injuries."
She did not make contact with Drake.
Article continues below advertisement
Drake isn't the only celebrity to deal with intruders last week. As RadarOnline.com reported, Kendall Jenner was the victim of a trespasser who got naked and took a dip in her pool. He was arrested and hours later, went to her sister Kylie's where he was taken into custody again.
Kendall was granted a temporary restraining order against the individual which also protects Kylie and Kris Jenner from the intruder.