DMX Jammed Out To Michael Jackson With Fiancée Desiree Lindstrom In Final Video Shot Days Before His Death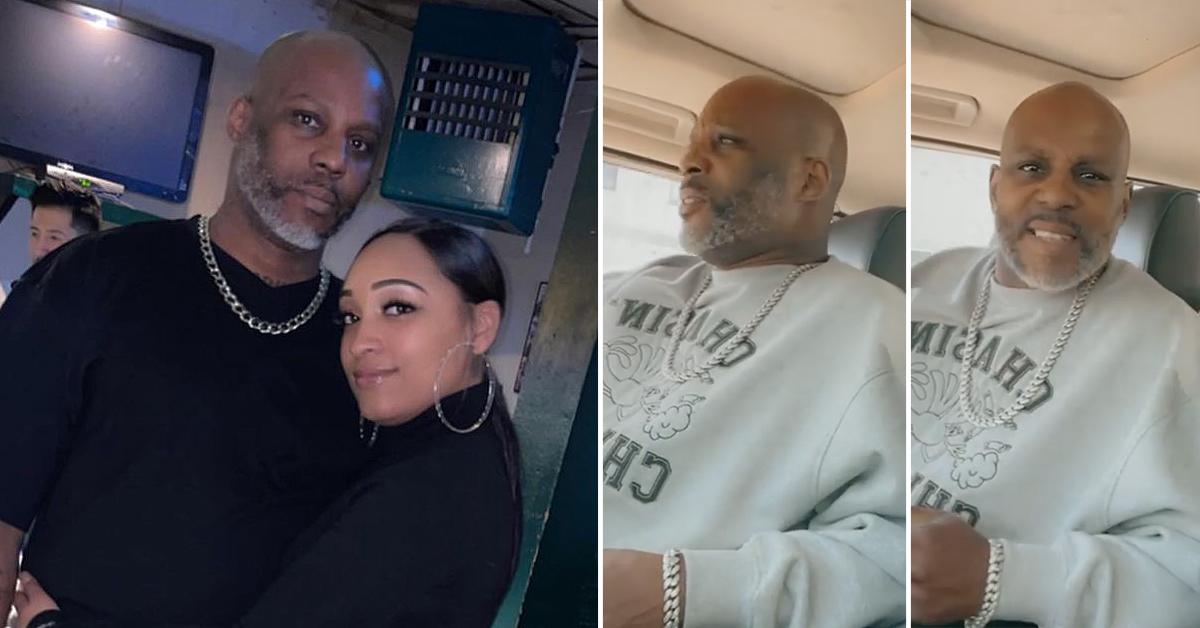 DMX was in good spirits in the last video shot of the legendary rapper days before his tragic death.
On March 30, DMX's fiancée Desiree Lindstorm posted the clip on her Instagram. DMX, who looked healthy, jammed out to the 1980 song titled "This Place Hotel (A.K.A. Heartbreak Hotel)" performed by The Jacksons.
Lindstorm filmed DMX jamming along to the song while belting out the lyrics. In the caption, she said, "He talking about record us rocking lol he too funny!!!"
Article continues below advertisement
As RadarOnline.com previously reported, earlier today, DMX passed away a week after suffering from an overdose. Tests showed he had no brain function. He was deprived of oxygen for over 30 minutes following his overdose.
On April 2, DMX suffered a heart attack at his New York home. The rapper was rushed to the hospital where he was placed on life support for several days.
For several days, DMX stayed in a "vegetative state" with little hope of recovery. His family rushed to his bedside to pray for X. His kids were only allowed to see DMX one at a time, due to COVID-19 restrictions
Article continues below advertisement
Following his death, a rep for DMX's family released a statement reading, "We are deeply saddened to announce today that our loved one, DMX, birth name of Earl Simmons, passed away at 50 years old at White Plains Hospital with his family by his side after being placed on life support for the past few days. Earl was a warrior who fought till the very end."
They added, "He loved his family with all of his heart and we cherish the times we spent with him. Earl's music inspired countless fans across the world and his iconic legacy will live on forever. We appreciate all of the love and support during this incredibly difficult time. Please respect our privacy as we grieve the loss of our brother, father, uncle and the man the world knew as DMX. We will share information about his memorial service once details are finalized."