OnlyFans Murder Case: GRAPHIC Newly Released Photos Show Courtney Clenney Drenched In Blood Moments After Her Arrest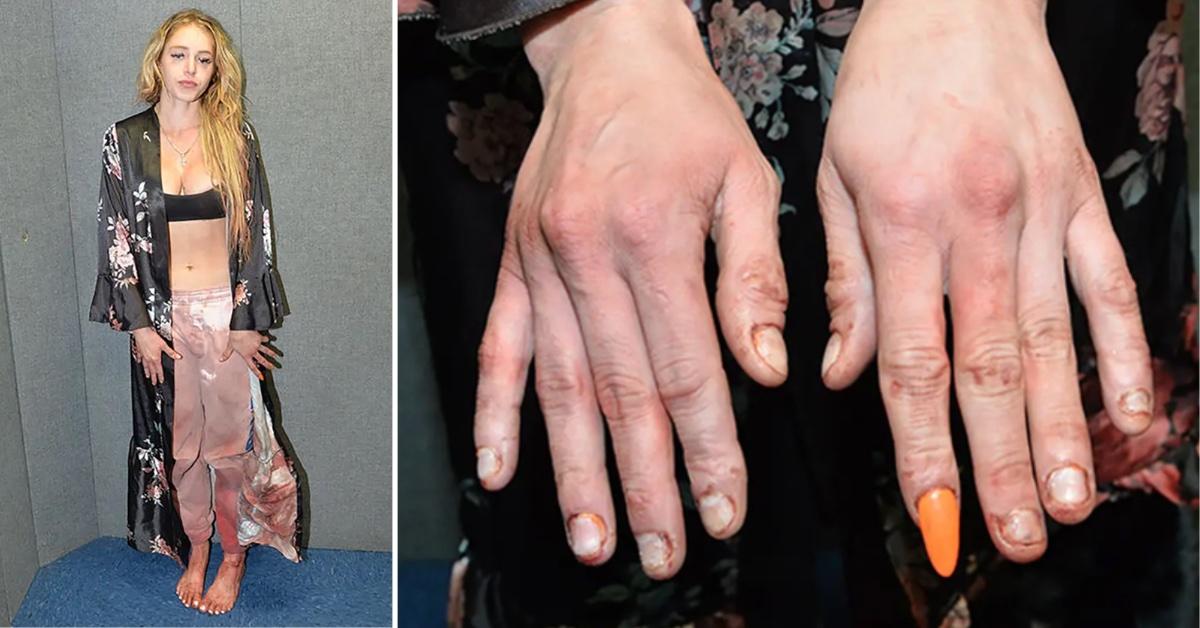 Shocking newly released photos show former OnlyFans model Courtney Clenney — also known as Courtney Tailor — covered in blood moments after her arrest, RadarOnline.com has learned.
Warning: viewer discretion is advised as the photos are graphic.
Article continues below advertisement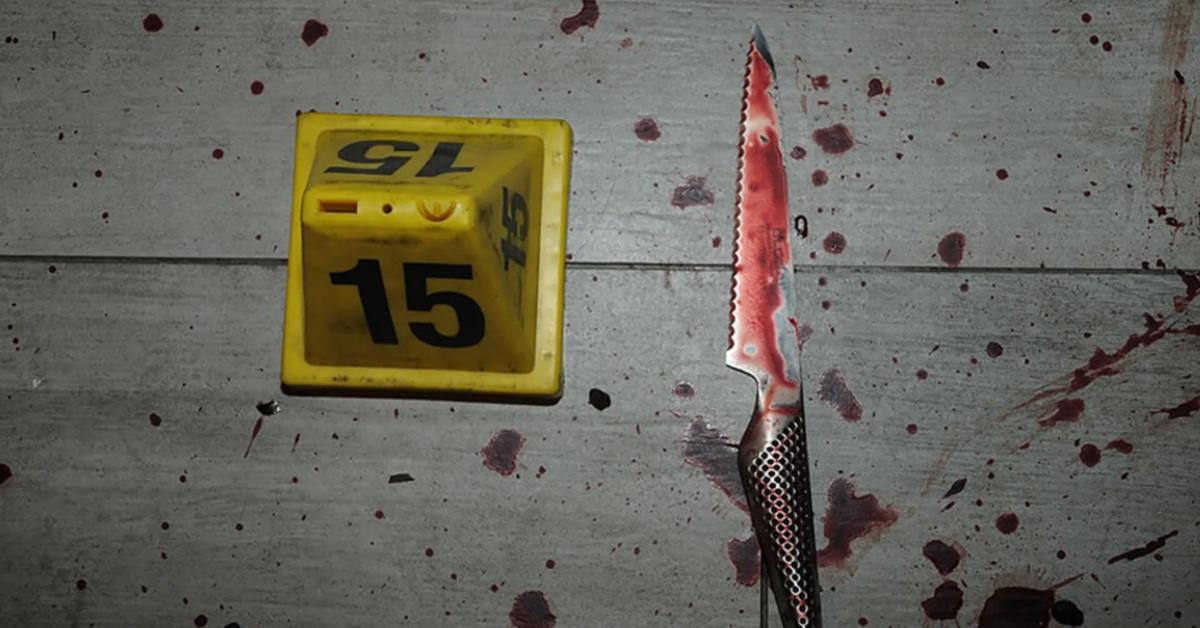 Disturbing images released by the Miami-Dade State Attorney's Office and obtained by RadarOnline.com depict the moments after her boyfriend, Christian Obumseli, was fatally stabbed following a dispute in their ritzy Miami high-rise condo back in April.
Clenney insisted she took action in self-defense while Obumseli's loved ones have claimed she was the aggressor in their tumultuous relationship and should face justice.
Photos captured at the scene of terror show her once-white pants almost fully stained with blood, as well as the serrated knife used that fateful day.
Article continues below advertisement
RadarOnline.com can confirm a portrait of her hands showed her blood-stained cuticles and just one bright orange acrylic nail remaining on her index finger. Large puddles of blood covered the floor and napkins could be seen scrunched up into the corner.
Earlier this week, newly released photos showing apparent bruises on Clenney were published online.
Her defense team said they were taken a few days after Obumseli's death, claiming it supports their argument that Clenney feared for her life.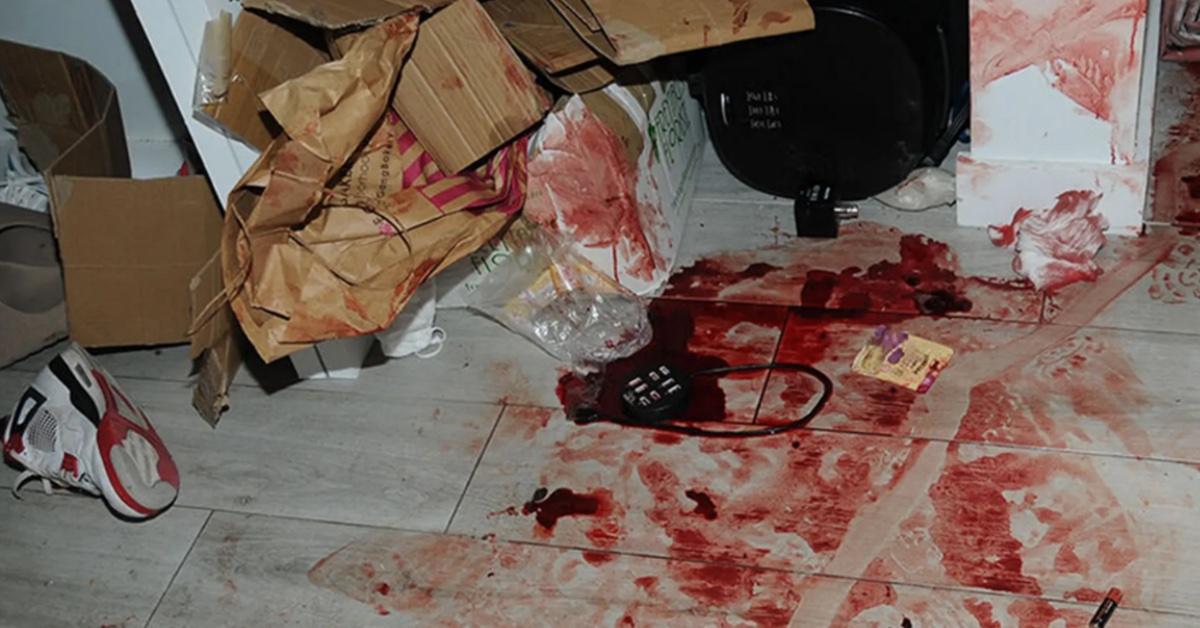 Article continues below advertisement
In another shocking turn of events as of late, secret recordings were uncovered of her screaming and hurling the n-word at Obumseli, chronicling their arguments leading up to his death.
Local law enforcement recovered the secret recordings from Obumseli's phone as they probe for clues in the ongoing murder investigation.
Obumseli's family attorney said he "found the audio to be shocking," adding the expletive-filled audio would be "very, very painful" for his relatives to hear.
"I see it as a consistent pattern with someone who is unhinged and out of control," he added. "She is the aggressor and abuser in this whole relationship."
Article continues below advertisement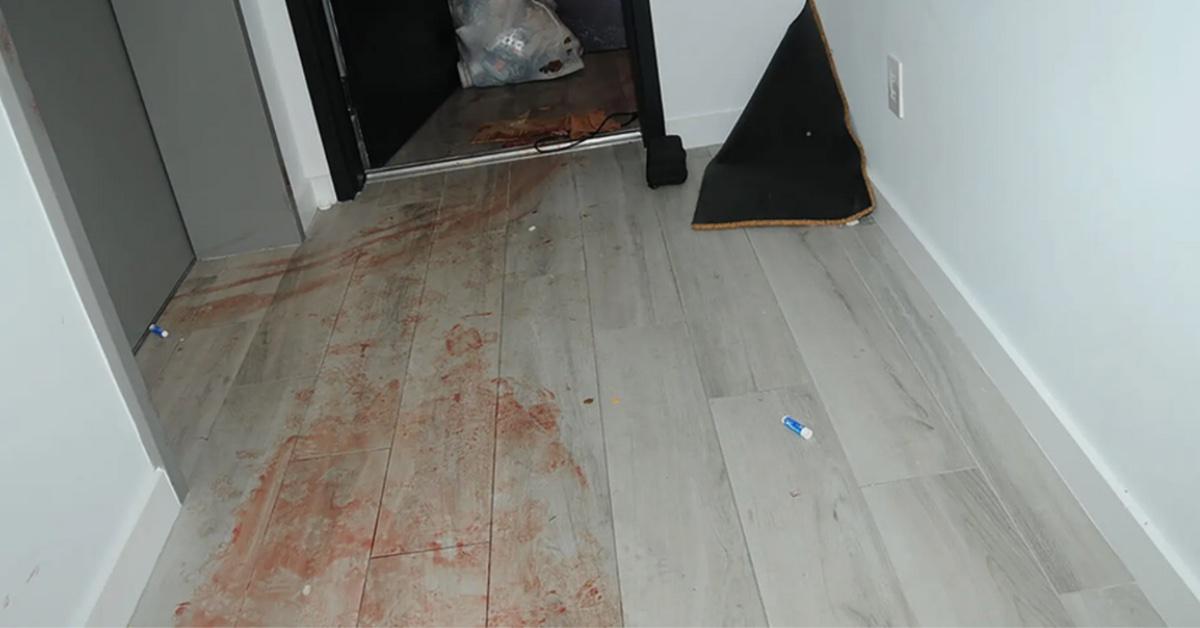 News also recently broke that prosecutors believe Clenney planned to flee the country shortly after Obumseli's death in an attempt to avoid facing the consequences.
As RadarOnline.com previously reported, Clenney has been charged with second-degree murder, for which she pleaded not guilty.
She remains in custody awaiting trial. A bond hearing was scheduled Tuesday.