Exclusive Details
Who Gets The House? Construction Resumes On Tom Brady & Gisele Bündchen's Mega-Mansion Days After Exes Settle $400 Million Divorce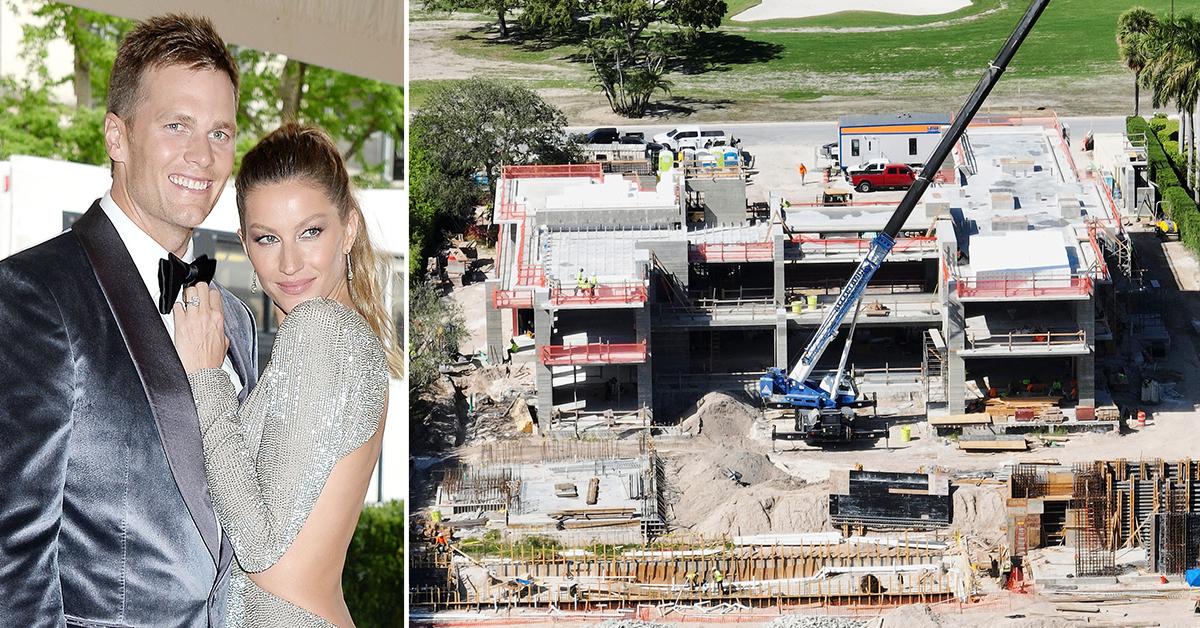 Construction is back in full swing at Tom Brady and Gisele Bündchen's mega-mansion just days after the two finalized their divorce settlement, marking the end of their 13-year marriage.
In photos obtained by RadarOnline.com, more than a dozen construction workers were seen arriving at the exes' ultra-exclusive Indian Creek Island property on Monday.
Article continues below advertisement
The pictures also showed a large crane, which had been on standby since construction halted last month, being moved to the back of the lot where a luxurious infinity pool and spa will be created, and nearly 20 vehicles parked on Tom and Gisele's land.
The NFL quarterback, 45, and supermodel, 42, dropped $17 million on the highly-desired location during the pandemic and were expected to plunk down an extra $10 million on renovations for their dream home.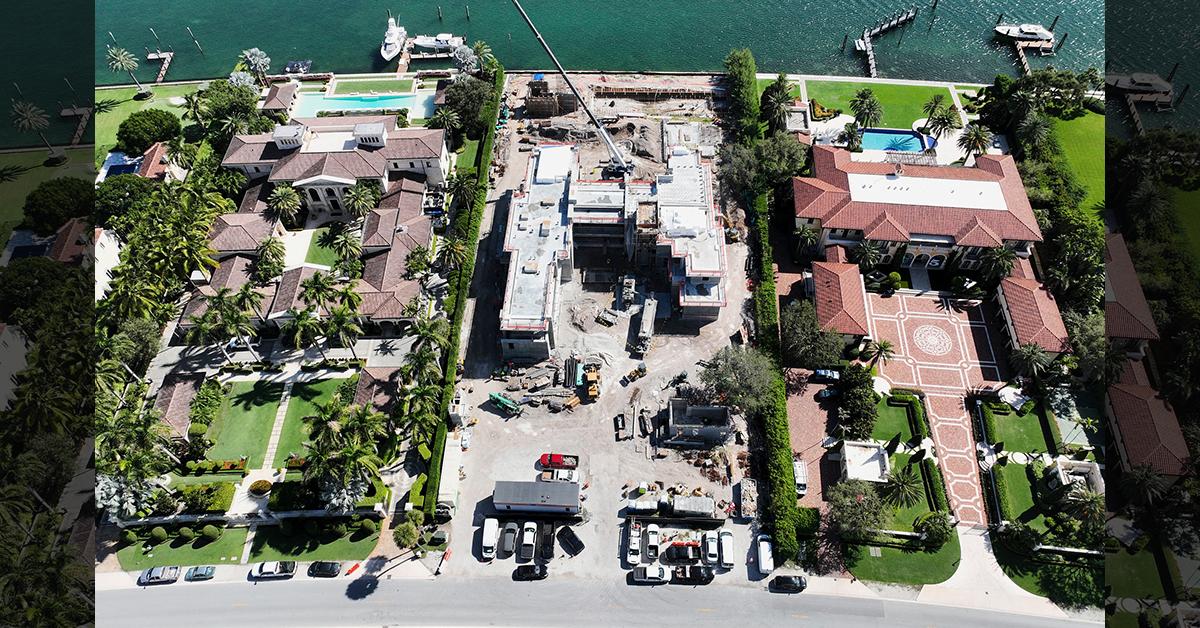 Article continues below advertisement
As RadarOnline.com reported, Gisele filed for divorce on Friday — and the two are already officially ex-husband and ex-wife after the judge signed off on the dotted line.
The former lovers hashed out details like custody of their two children and property in private. The settlement of their divorce will remain confidential, leaving everyone with the same question: who will live in the mega-mansion when the construction is done?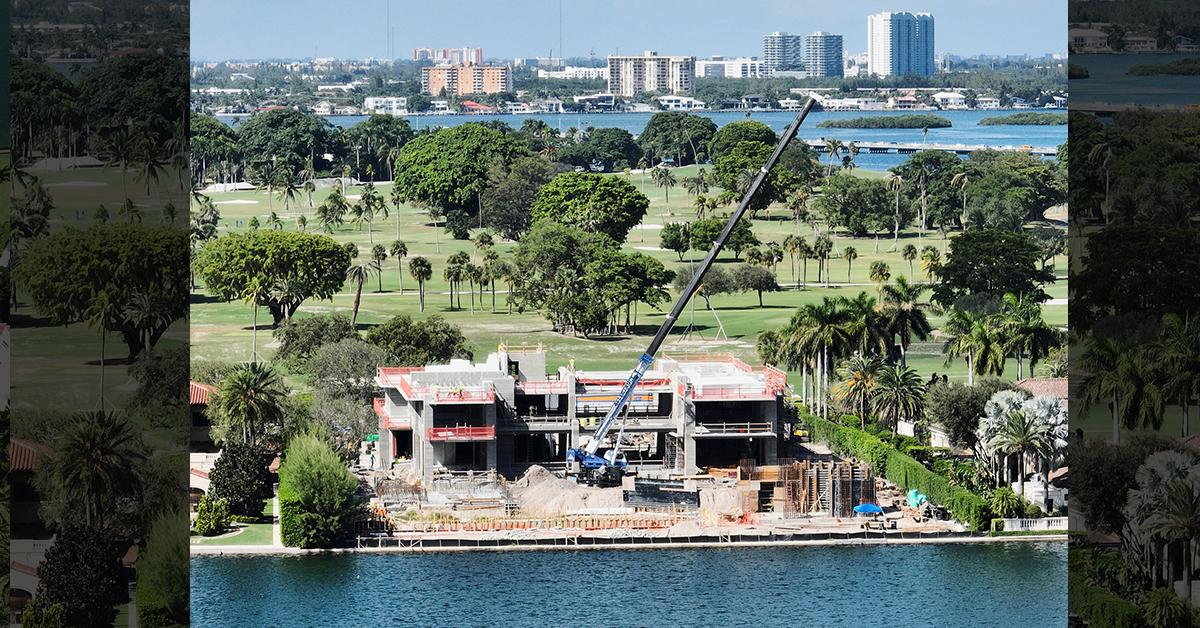 Article continues below advertisement
Gisele, who secretly forked over $1.25 million for a Miami cottage earlier this year, had big plans for the home she hoped Tom would spend time in after he retired from the NFL. The zen model planned on including a Japanese meditation garden, yoga terrace, and massage room so the former couple could live in peace.
However, with Tom breaking his promise to Gisele and un-retiring, he's stuck in Tampa — making it likely that the runway vixen will be taking the 5-bedroom and 11-bathroom mansion with their children: Benjamin, 12, and Vivian, 9.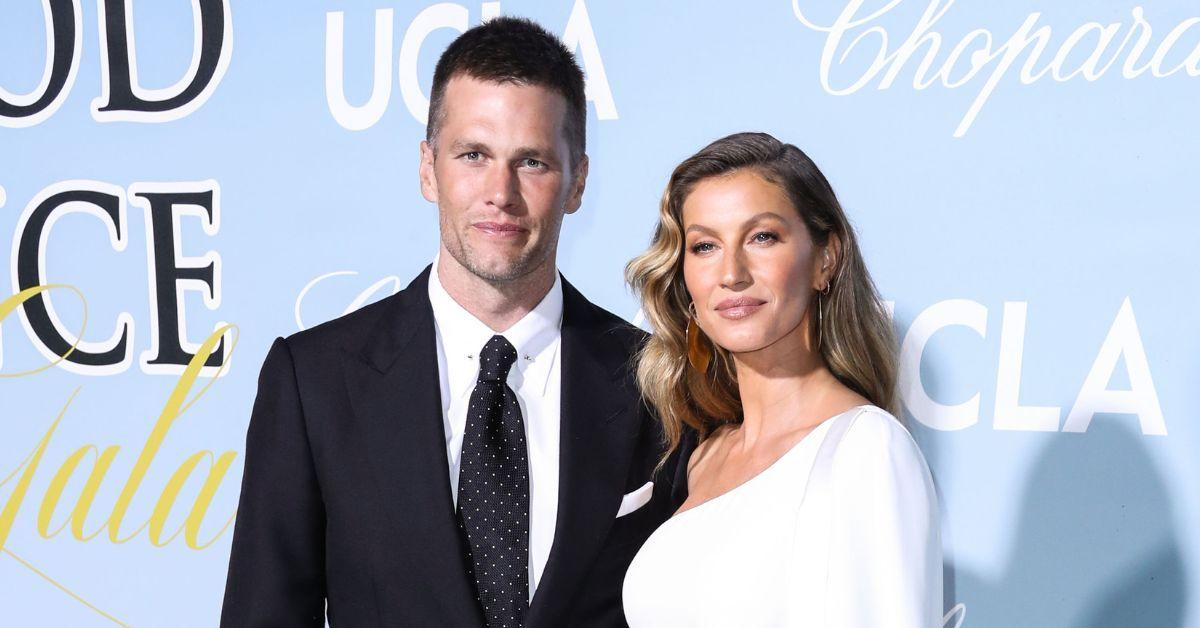 Article continues below advertisement
RadarOnline.com exclusively reported that Gisele's inner circle warned her to update the prenup — especially after Tom signed a $375 million deal with Fox Sports earlier this year.
We're also told her pals are angry at the football star for breaking his promise and returning back to the field.
Tom addressed the heartache of ending their decade-long marriage this week; however, sources say Gisele is sleeping just fine with her decision.
The supermodel "has lived her own life for years while Tom played football so she is not afraid to do things by herself," an insider spilled to People, adding that "enough time has passed that she is settling in."