Justice Clarence Thomas Temporarily BLOCKS Request For Sen. Lindsey Graham To Testify In Georgia 2020 Election Case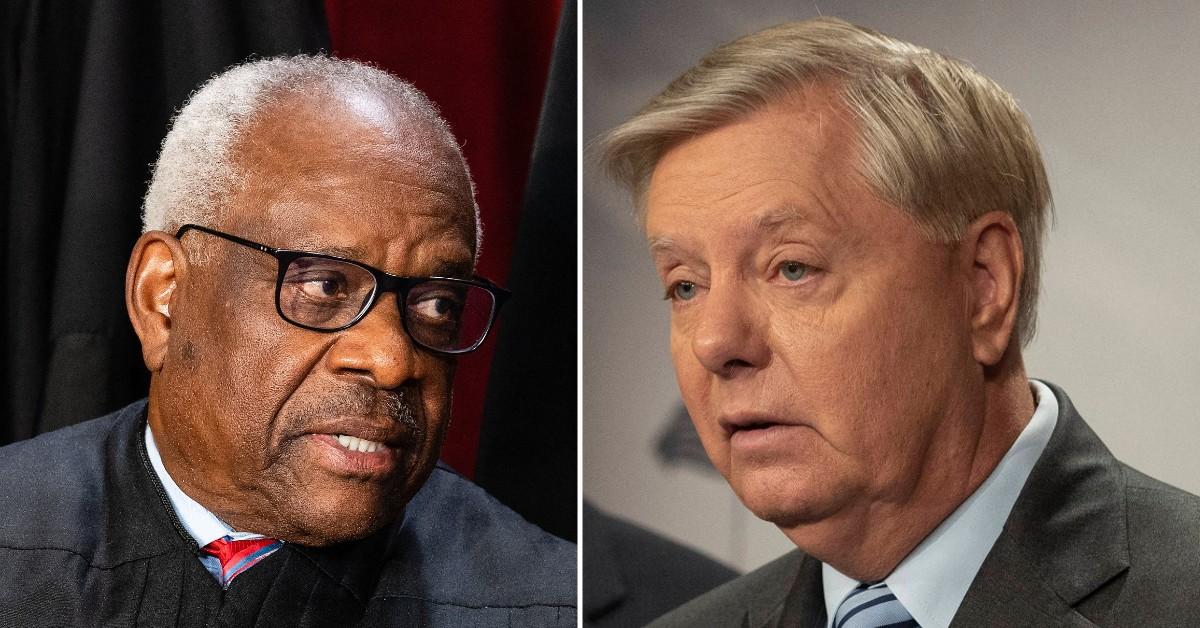 Conservative Supreme Court Justice Clarence Thomas temporarily blocked a Georgia court's request for Senator Lindsey Graham to testify in front of a special grand jury over his efforts to undermine state's presidential election results in 2020, RadarOnline.com has learned.
Previously, the 11th Circuit Court of Appeals granted the lower courts request to subpoena Sen. Graham in their ongoing investigation into efforts made by the legislator to undermine a key pillar of the democratic process: the peaceful transfer of power.
The move to block to the lower court's order for testimony was made solely by Thomas, who presides over the 11th US Circuit Court of Appeals.
Thomas has been criticized for involvement in cases regarding the 2020 Presidential Election results, as his wife, Ginni Thomas, continues to face scrutiny for her actions in attempting to disrupt the democratic process.
Ginni opted against testifying to the House Special Select Committee regarding her involvement with the January 6 riot at the Capitol.
Article continues below advertisement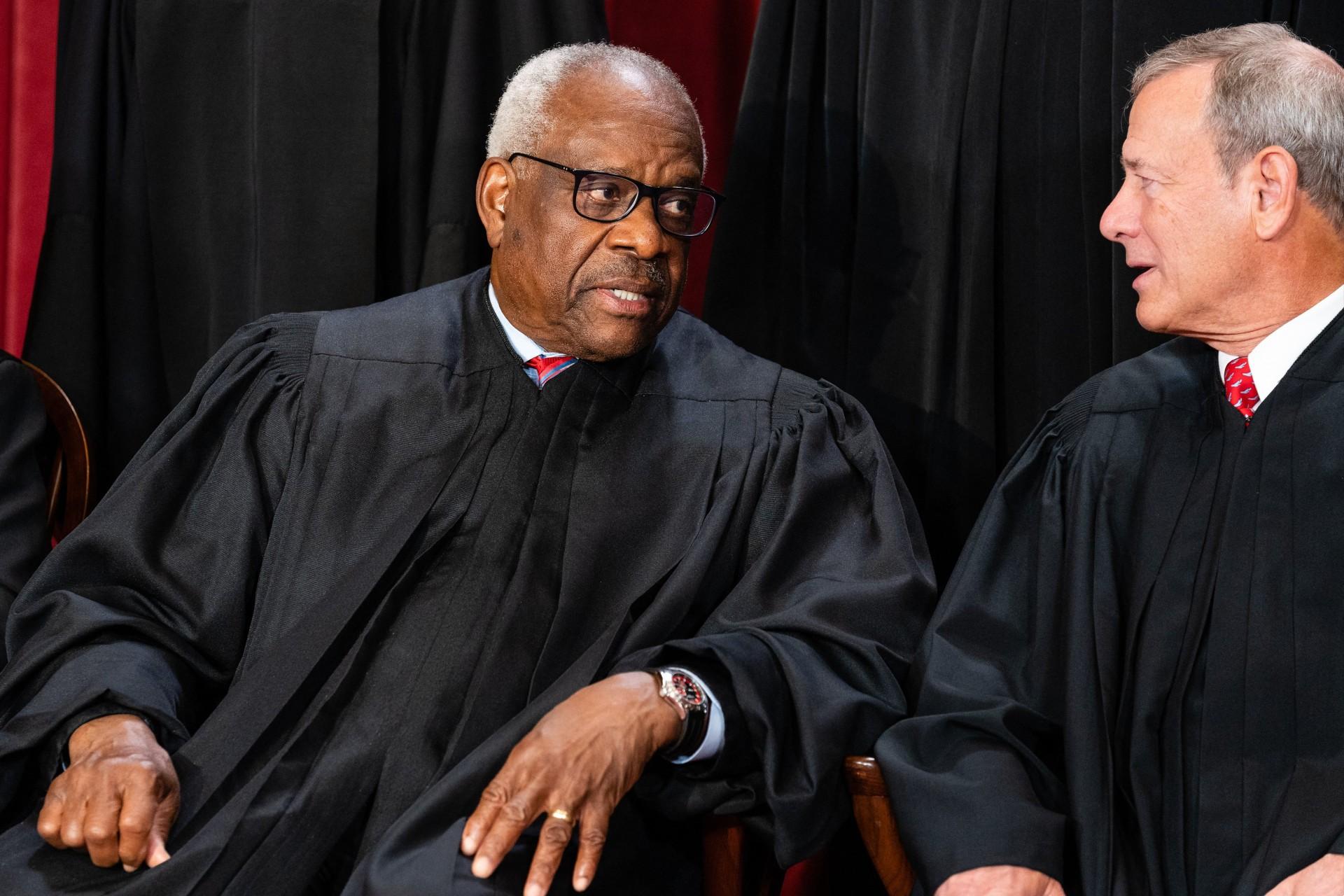 Through the temporary block by Justice Thomas, the case has now been placed on hold through an administrative stay, which gives Supreme Court Justices time to review the emergency request filed by Sen. Graham to squash the requested testimony.
Ultimately, the hold buys Sen. Graham more time, while also wielding the potential to prevent the senator from testifying altogether, should SCOTUS return a verdict in his favor.
The stay was issued Monday, October 24, and requested a response from the Georgia investigators by Thursday, October 27.
Sen. Graham was called to testify in front of a Fulton County grand jury — which is being led by District Attorney Fani Willis —over phone calls he made to state election officials. Since then, the Georgia senator has relied on legal filings to delay his testimony, citing a Speech and Debate clause extended to legislators under the Constitution.
Article continues below advertisement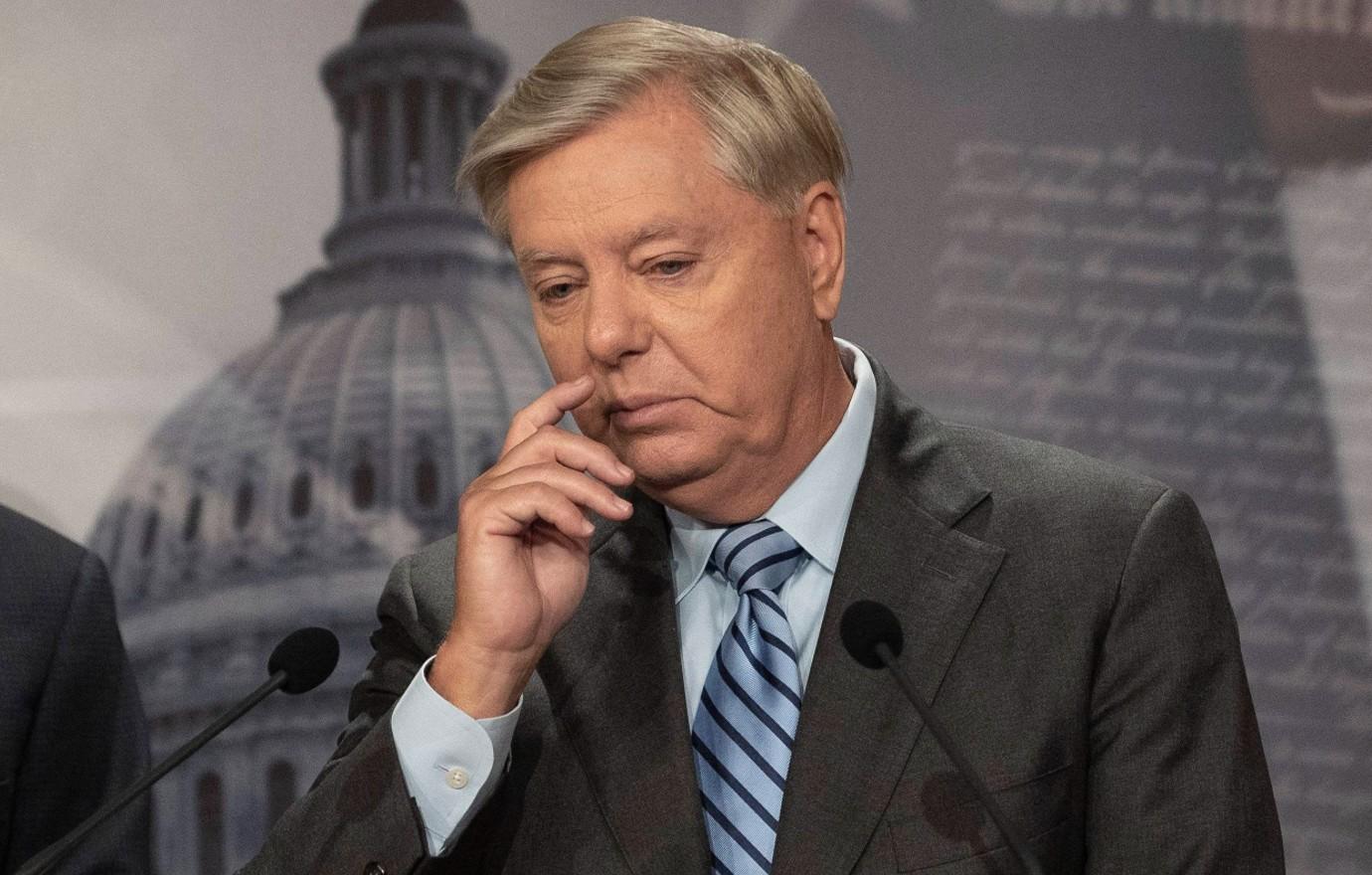 The clause referenced by Sen. Graham shields legislators from certain law enforcement measures on conduct related to their legislative duties.
The lower court made a rebuttal to Sen. Graham's claims, which argued that the extent of Sen. Graham's calls were out of bounds for the Constitution clause. Meaning that while the clause does intend to protect legislators official duties, the scope to which the calls were carried out undermines any protection given.
On whether or not the clause could protect Sen. Graham, the 11th US Circuit Court of Appeals previously stated, "Communications and coordination with the Trump campaign regarding its post-election efforts in Georgia, public statements regarding the 2020 election, and efforts to 'cajole' or 'exhort' Georgia election officials" are not legislative activities protected by the Speech and Debate Clause."
Article continues below advertisement