Britney Spears Announces Early Pregnancy Loss In Heartfelt Social Media Message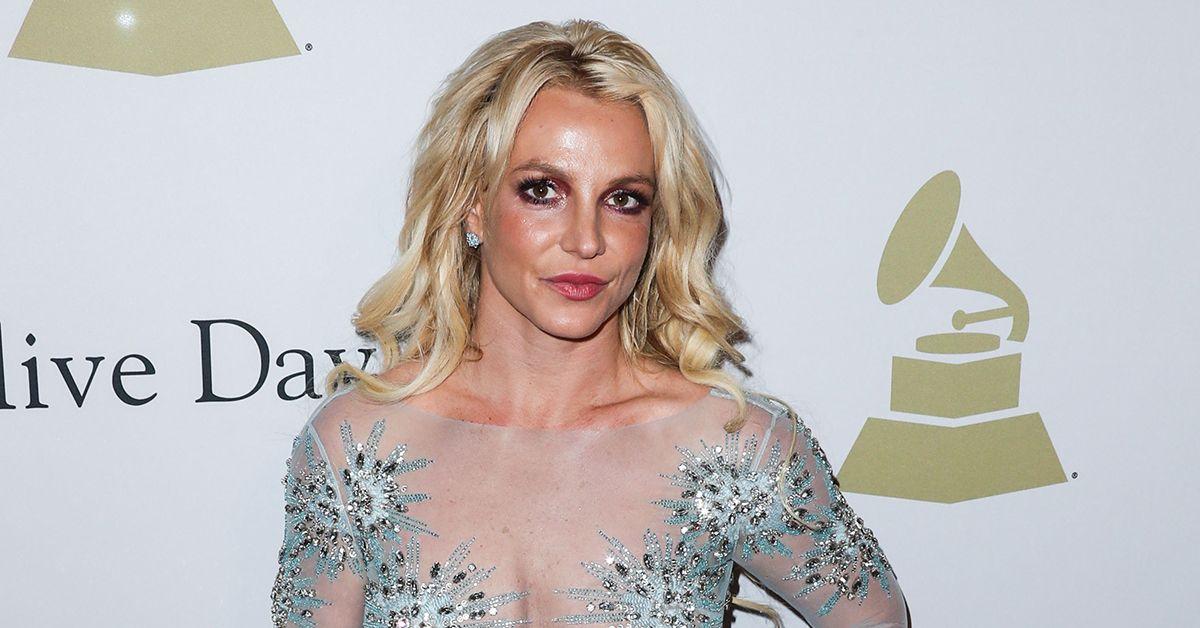 Britney Spears announced she lost her "miracle baby" in a heartbreaking message shared to her Instagram on Saturday, May 14.
This sad news comes a little over a month after the Princess of Pop told friends and fans the happy news that she was pregnant.
Article continues below advertisement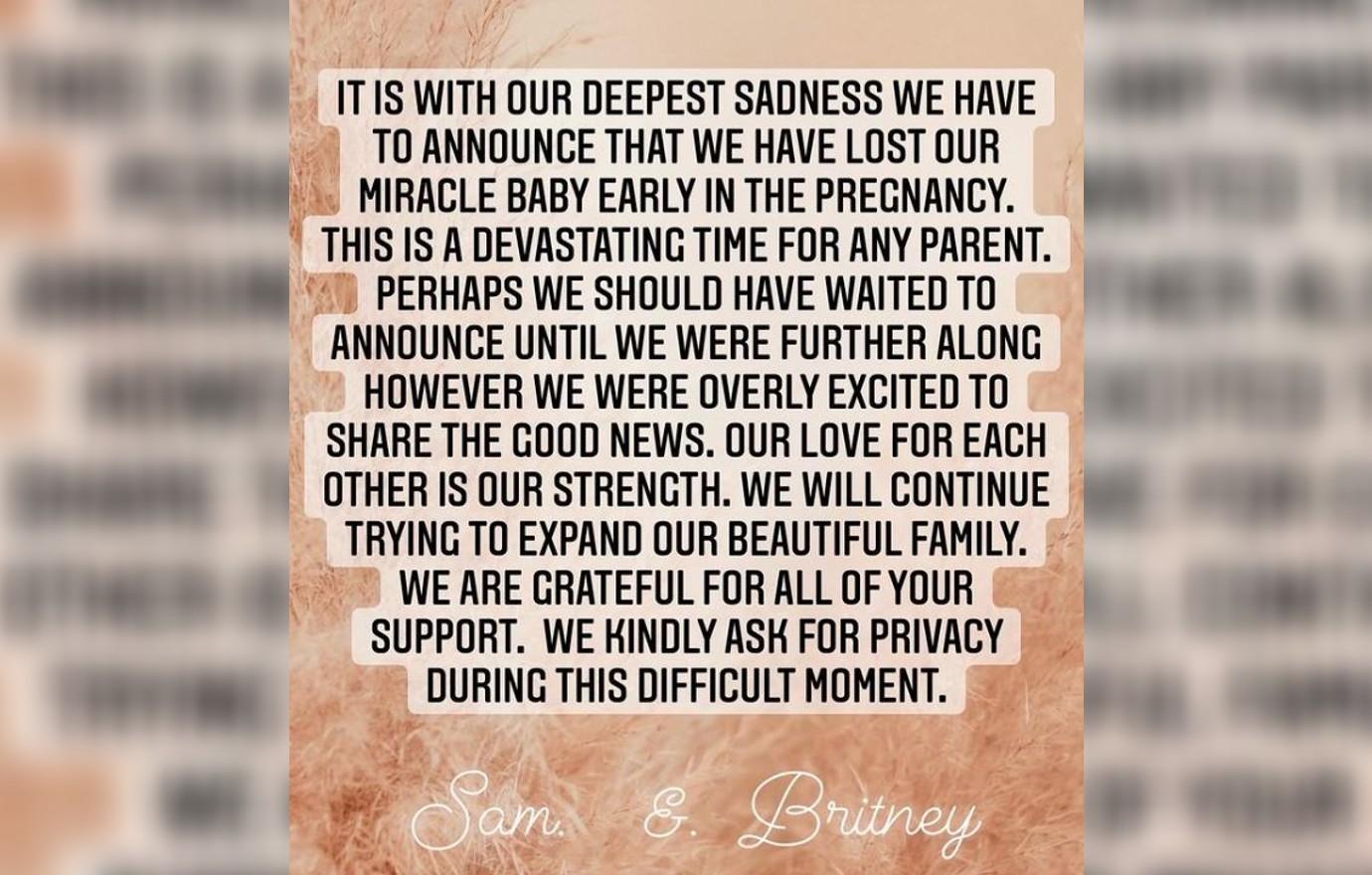 "It is with our deepest sadness we have to announce that we have lost our miracle baby early in the pregnancy," Spears penned to her followers on Saturday afternoon. "This is a devastating time for any parent. Perhaps we should have waited to announce until we were further along however we were overly excited to share the good news."
"We will continue trying to expand our beautiful family," she continued. "We are grateful for all of your support. We kindly ask for privacy during this difficult moment."
Article continues below advertisement
"We are grateful for what we have in the process of expanding our beautiful family," the "Toxic" singer captioned the message. "Thank you for your support."
The "Baby One More Time" artist's fiancé, Sam Asghari, shared an identical post to his own Instagram.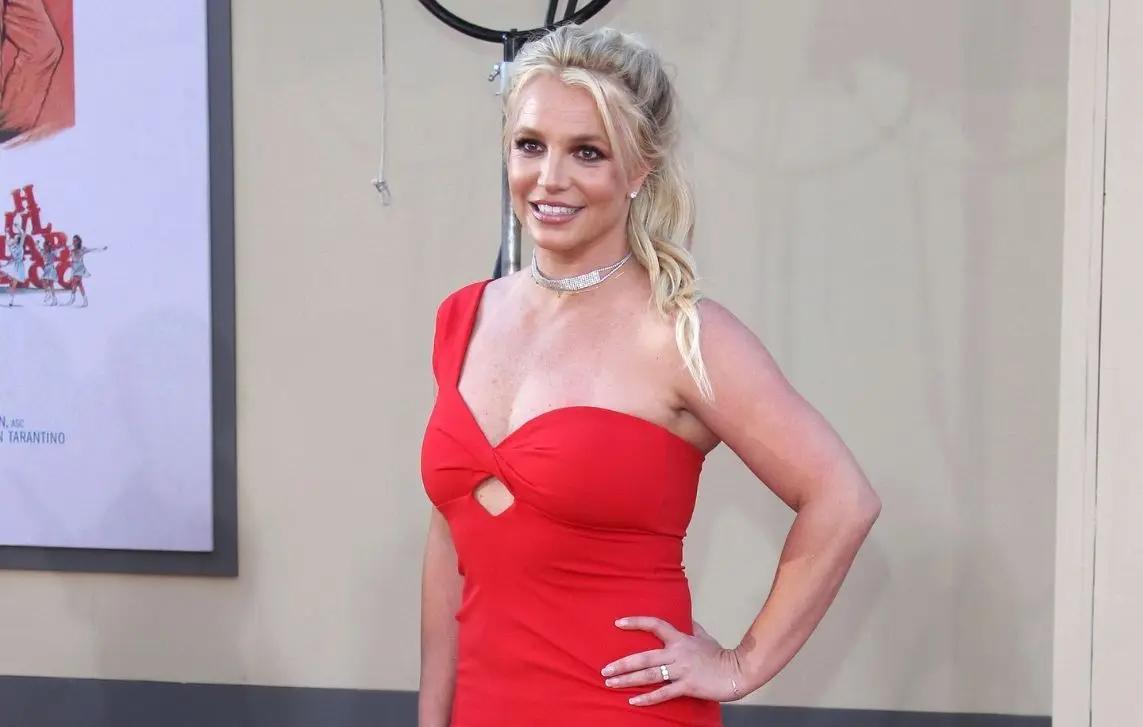 Article continues below advertisement
As RadarOnline.com previously reported, the pop star announced she had a bun in the oven in mid April in a confusing, emoji-filled Instagram statement where she opened up on her previous struggles with perinatal depression.
"I obviously won't be going out as much due to the paps getting their money shot of me like they unfortunately already have," Spears confessed of her previous pregnancies, adding, "it's hard because when I was pregnant I had perinatal depression."
"I have to say it is absolutely horrible … women didn't talk about it back then …" she continued of her past struggles. "Some people considered it dangerous if a woman complained like that with a baby inside her … but now women talk about it everyday … thank Jesus we don't have to keep that pain a reserved proper secret."
The same day, Asghari confirmed his fiancée was expecting when he posted a picture of two lion parents and their cubs.
"Marriage and kids are a natural part of a strong relationship filled with love and respect," he captioned the photo. "Fatherhood is something i have always looked forward to and i don't take lightly. It is the most important job i will ever do."