Exclusive Details
Brad Pitt Spotted In Rome For Secret Trip To See His Kids As Angelina Jolie Court Battle Heats Up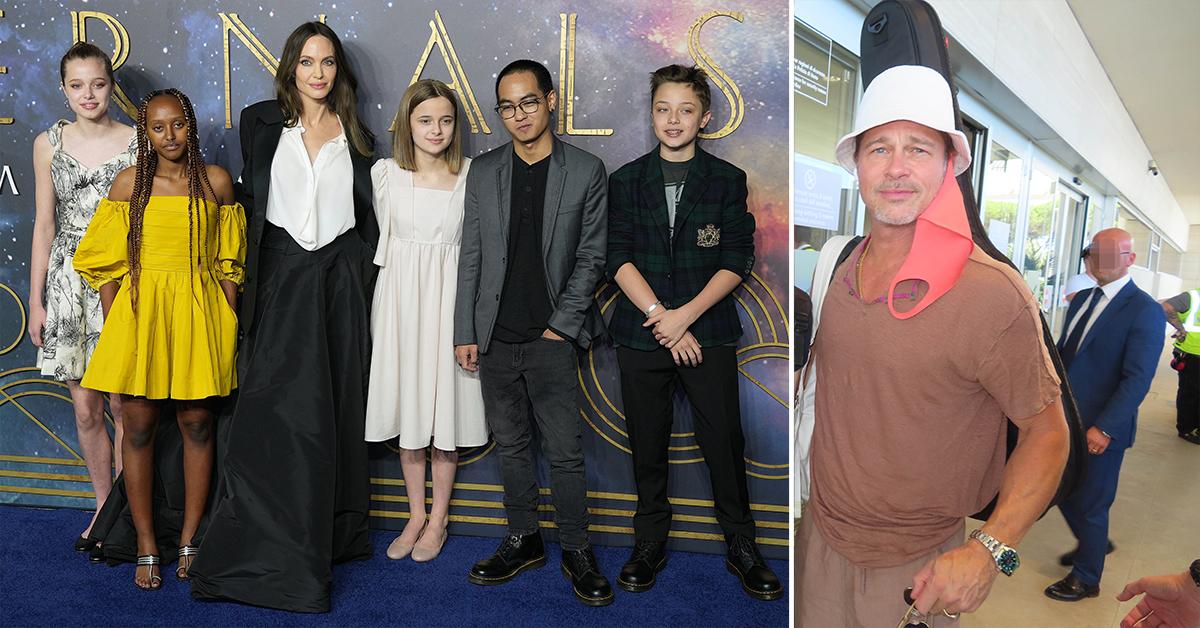 Brad Pitt jetted off to Rome to hang out with the children he shares with his ex-Angelina Jolie despite their legal battle over a $164M French Château turning incredibly nasty.
Over the weekend, the 58-year-old World War Z star was spotted at the airport in Rome. The actor looked low-key while rocking a light brown shirt with a pair of matching slacks.
Article continues below advertisement
He finished off his look with a crisp white bucket hat and a peach protective mask. The Hollywood star looked at ease while walking through crowds. Sources tell us Brad flew into Rome to hang out with his kids for one day. Angelina and their offspring have been in town for a couple of days.
Angelina and Shiloh were seen on Saturday attending a show for the rock band Måneskin in Italy. Eyewitnesses saw the two getting down to the music.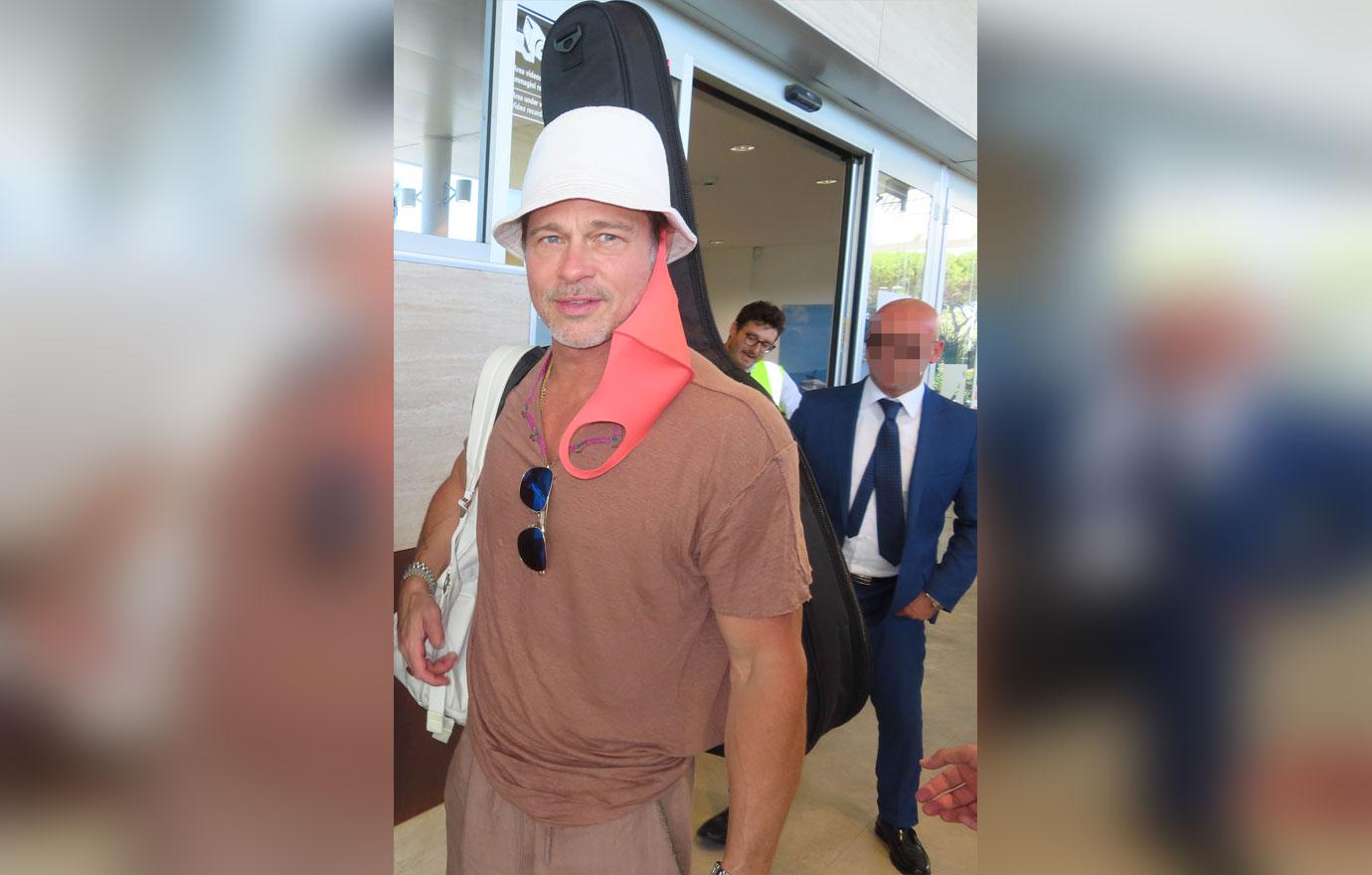 Article continues below advertisement
It's likely Brad tried to avoid a face-to-face with his ex-wife during the custody pickup given the accusations he accused her of in a bombshell lawsuit filed earlier this year.
As RadarOnline.com previously reported, Brad went to court after Angelina sold off her shares in an estate called Chateau Miraval S.A. The property was purchased in 2008 and includes home and vineyard. Brad said they agreed not to sell their shares to a third party without the other's approval.
The actor said he spent a substantial amount of time and money into turning the vineyard into a multi-million-dollar global brand. However, he said Angelina turned on him years after their divorce. Last year, he said she told him she wanted out of the business due to her personal objections to owning an alcohol company.
In the lawsuit, Brad said he agreed to help find a third-party buyer. However, the judge presiding over their separate custody battle made a favorable ruling towards him which led to Angelina backing out of talks over the vineyard.
Article continues below advertisement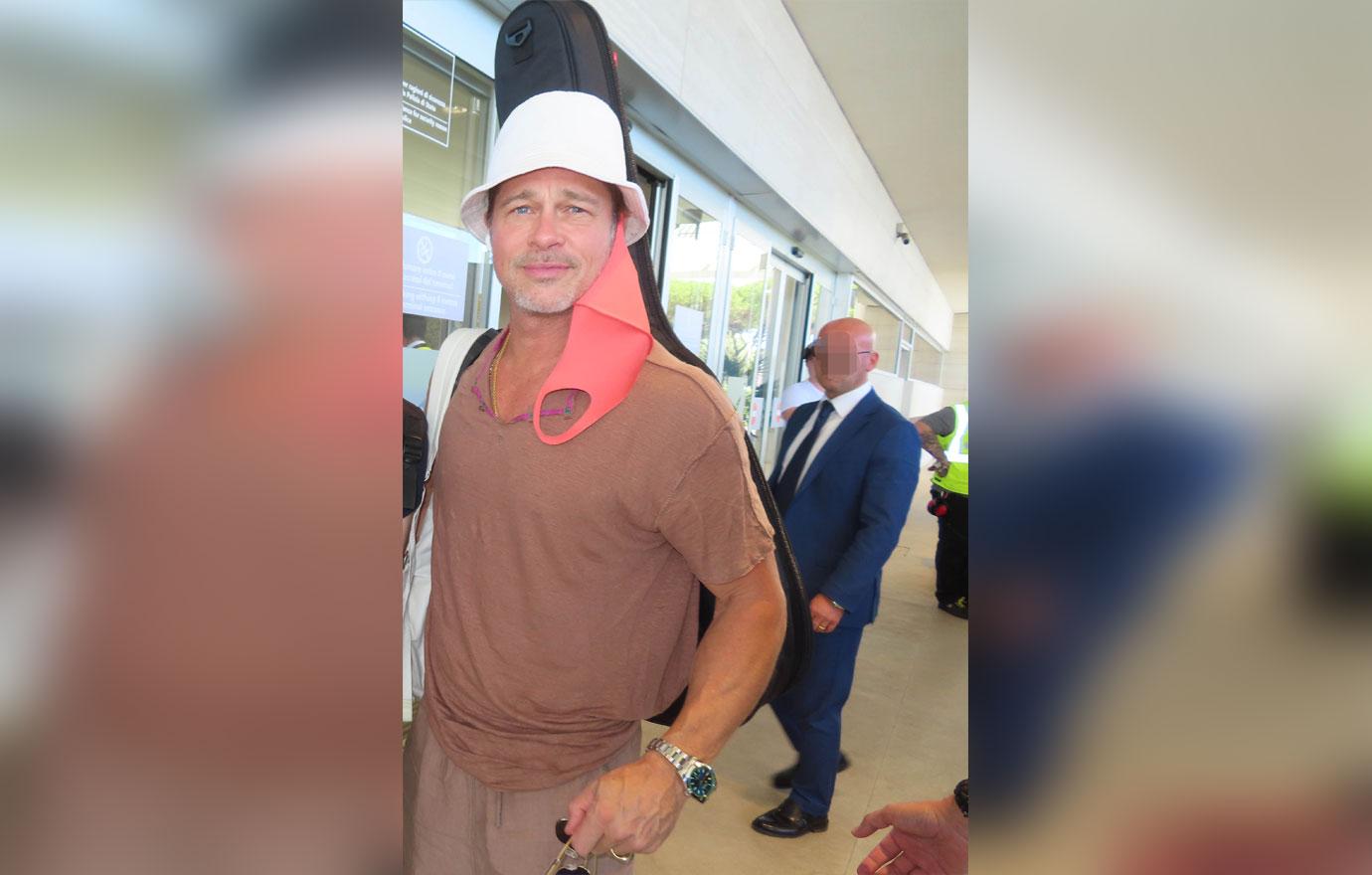 Brad said Angelina went behind his back and sold her stake to a company named Tenute del Mondo — "indirectly owned and controlled" by a Russian oligarch named .
Brad said since Angelina sold the stakes, Yuri and his team have attempted a hostile takeover of the business and even made various threats against him. He sued demanding the court find the sale void.
Article continues below advertisement
Angelina has yet to respond to the allegations she sold her share to Tenute to "inflict harm" on her ex-husband. Sources close to the actress say the whole story has yet to be told.