Exclusive Details
'My Last Time In Cuffs': Blueface's Girlfriend Chrisean Rock Released From Jail Hours After Vicious Nightclub Fight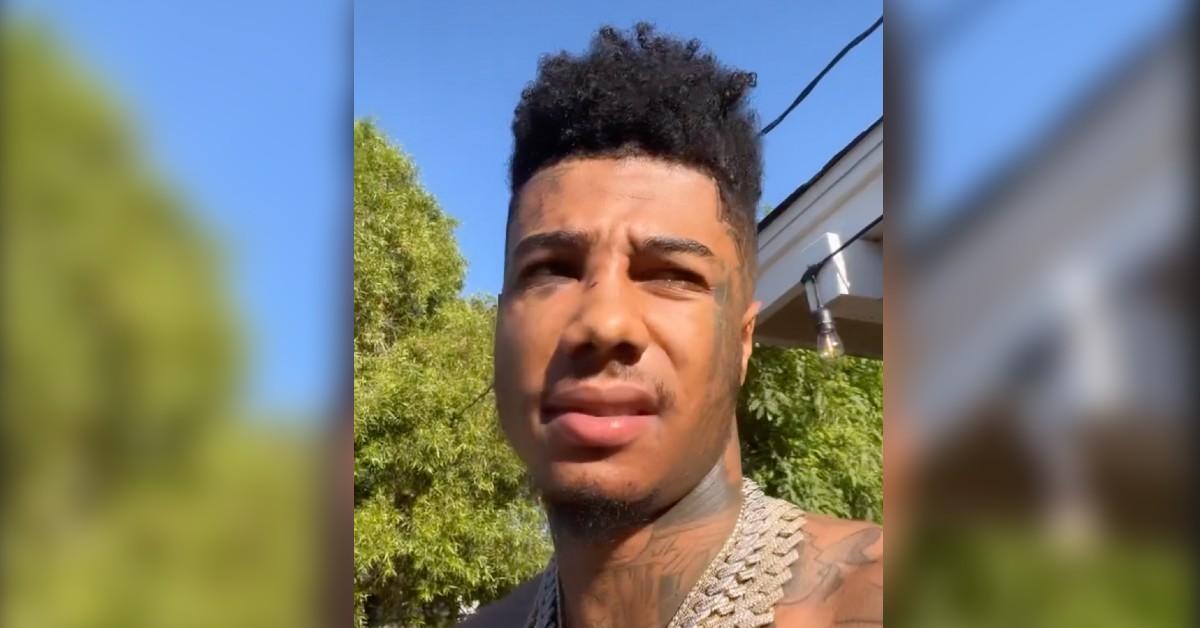 Blueface's girlfriend Chrisean Rock has been released from jail hours after punching the rapper in the face inside a nightclub, RadarOnline.com has learned.
As RadarOnline.com previously reported, Blueface and Chrisean were in Arizona for a club appearance when things turned dark.
Article continues below advertisement
In videos, Blueface can be seen grabbing Chrisean by one of her braids which pulled her back violently. She proceeded to punch the rapper in the face.
Hours after the arrest, Blueface took to Instagram Live to clear the air about the situation. He denied Chrisean fighting him had anything to do with her being taken into custody.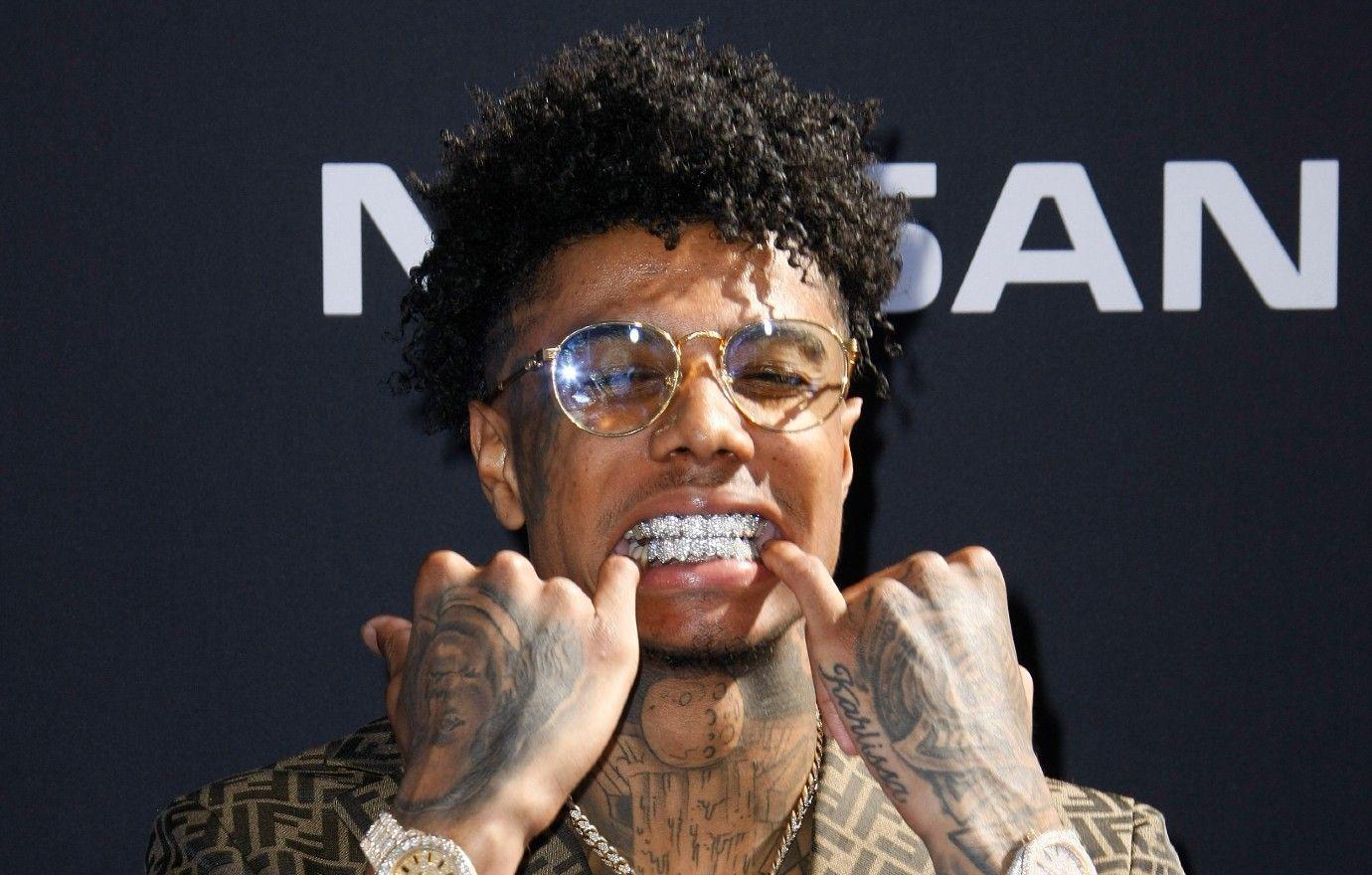 Article continues below advertisement
The rapper said the internet was making wrong assumptions after several videos of the two fighting inside the clip went viral.
He said, "Yall see this 10 second clip … come up with all these theories … let me break the news." Blueface said Chrisean was booked for trespassing not hitting him. He said she took his phone and ran into a bar that had already closed down.
He said asked a friend to run after her but she tried to swing at him twice. He eventually went into the bar but said she refused to come out despite his requests.
Blueface said Chrisean was going through his phone in the bar and then she got upset about what she found. He said she hit him multiple times but he didn't touch her.
Article continues below advertisement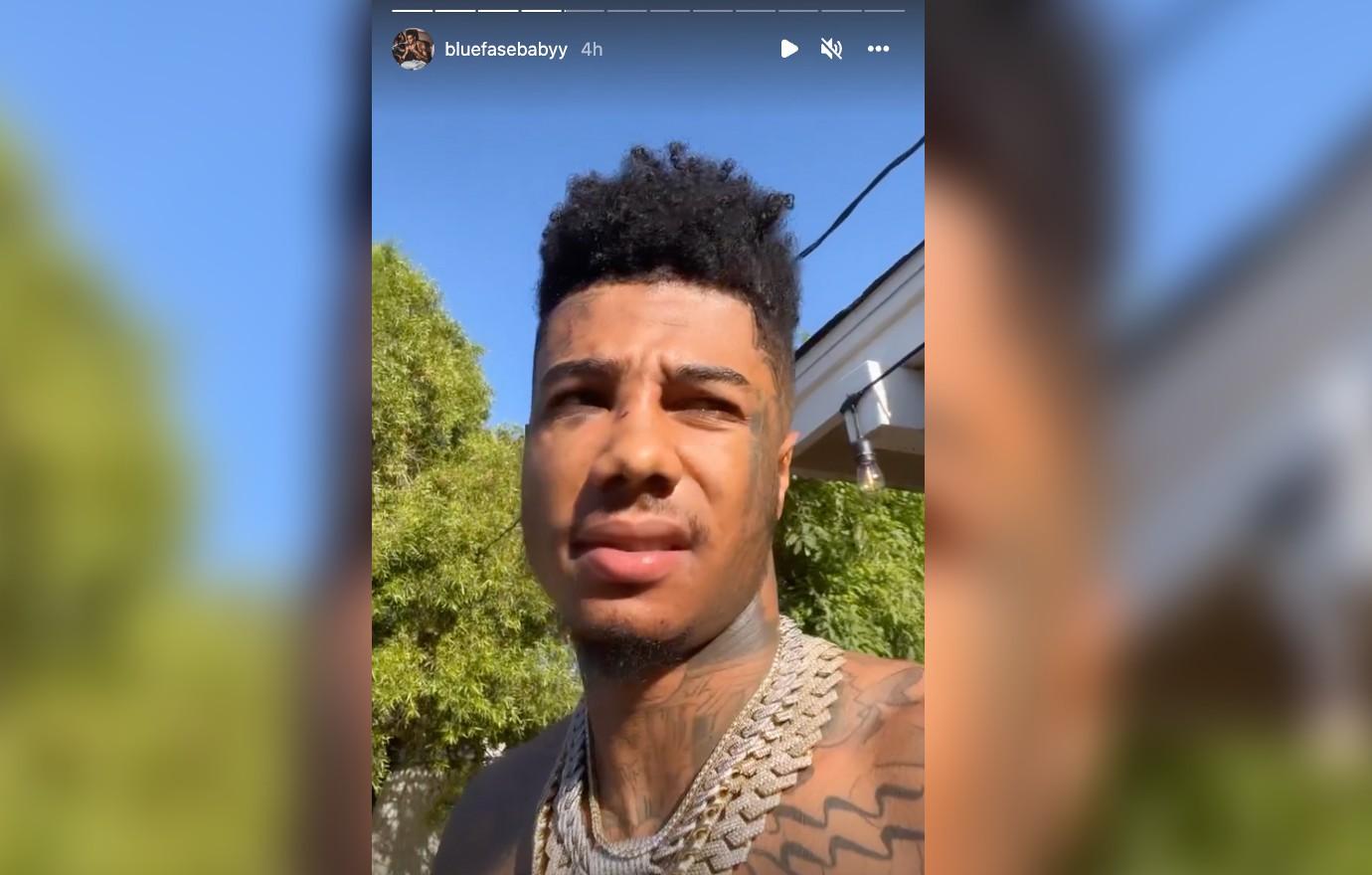 He asked security at the club to handle Chrisean while he tended to his injuries. Blueface said during this time Chrisean got into a fight with the security guard who then had police get involved.
"Nothing I could do bro," Blueface said. He said when Chrisean starts drinking Hennessy things get wild. "I know you want it to be my fault so bad but sorry. All I know is the truth, I didn't do nothing," he said.
Article continues below advertisement
A couple of hours later, Chrisean appeared on Instagram Live in the back of an Uber. She posted a video captioned, "My last time goin in cuffs."
In the short clip, Chrisean looked noticeably tired after spending her night behind bars.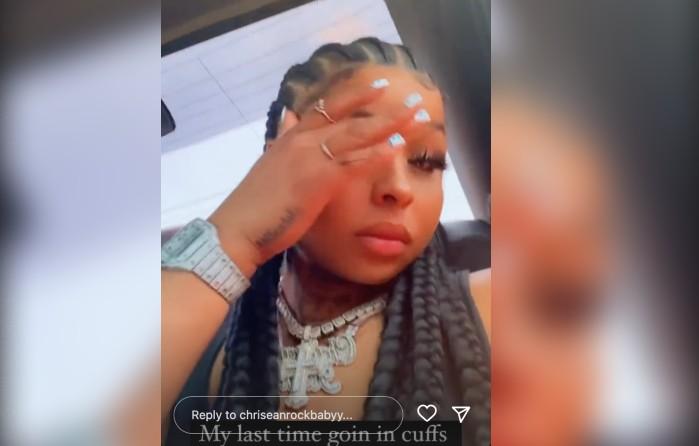 As RadarOnline.com previously, Blueface and Chrisean are already in trouble back in Los Angeles with officers wanting to speak to them. The LAPD launched an investigation into the two after a video of them fighting on the street went viral.
No arrests have been made over the video.