Exclusive Details
LAPD Investigating Blueface's Shocking Street Fight With Girlfriend Chrisean Rock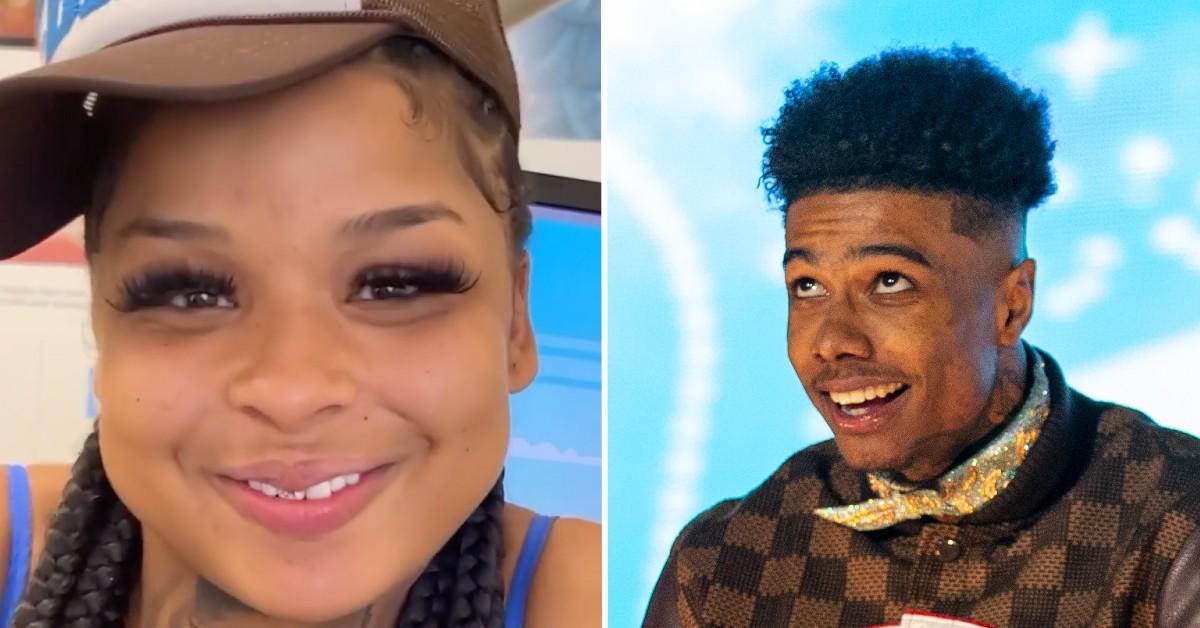 Rapper Blueface and his girlfriend Chrisean Rock are the subjects of an LAPD investigation after a video of them fighting in the streets went viral, RadarOnline.com has learned.
According to law enforcement sources, the Los Angeles Police Department has opened an official probe and will assign officers to start working on the case.
Article continues below advertisement
Sources said LAPD wants to talk to both Blueface and Chrisean about the fight that went down on Monday night. We're told they also plan on obtaining additional security videos from the scene.
The LAPD will send over their work to prosecutors who will determine whether charges will be brought.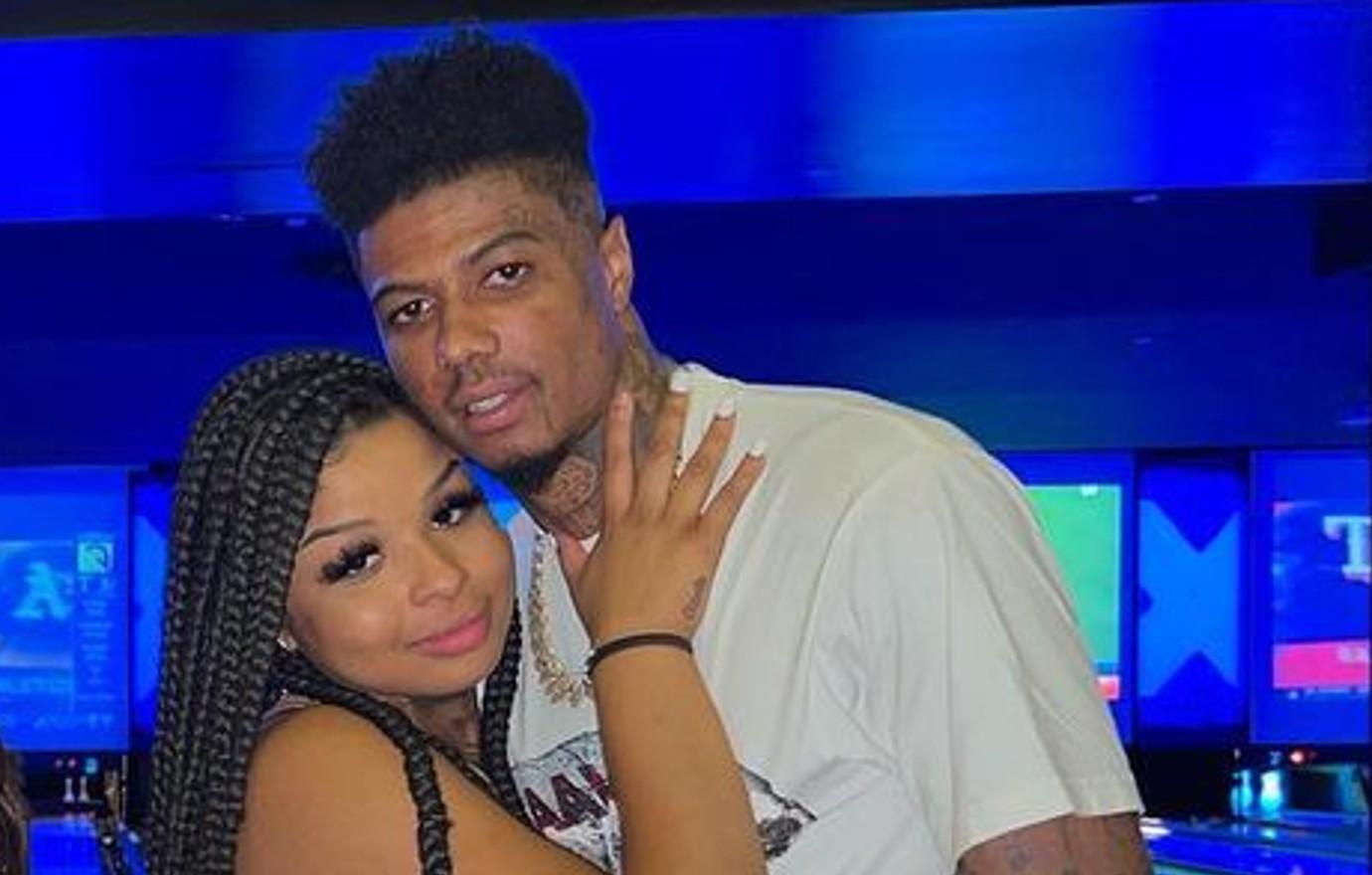 Article continues below advertisement
As RadarOnline.com previously reported, Blueface and Chrisean were filmed arguing with each other in Hollywood. In the clip, the Zeus reality star is seen striking the rapper in the face.
His fists then appeared to swing towards his girlfriend who fell to the floor. Blueface was seen pinning Chrisean to the ground while he yanked her diamond chain off. He was seen walking away while holding onto her necklace.
Chrisean eventually stood up and walked towards him.
Hours later, Blueface took to Instagram to share videos of the two hanging out in his bedroom. Chrisean was barely awake while he interrogated her with questions about the fight.
Article continues below advertisement
The rapper told his fans that Chrisean had hit him and then showed off a mark around his eye.
He labeled her the "heavyweight champ of the world" which caused Chrisean to chuckle. Blueface was not happy with her reaction telling her, "Don't laugh now, what's funny?"
Article continues below advertisement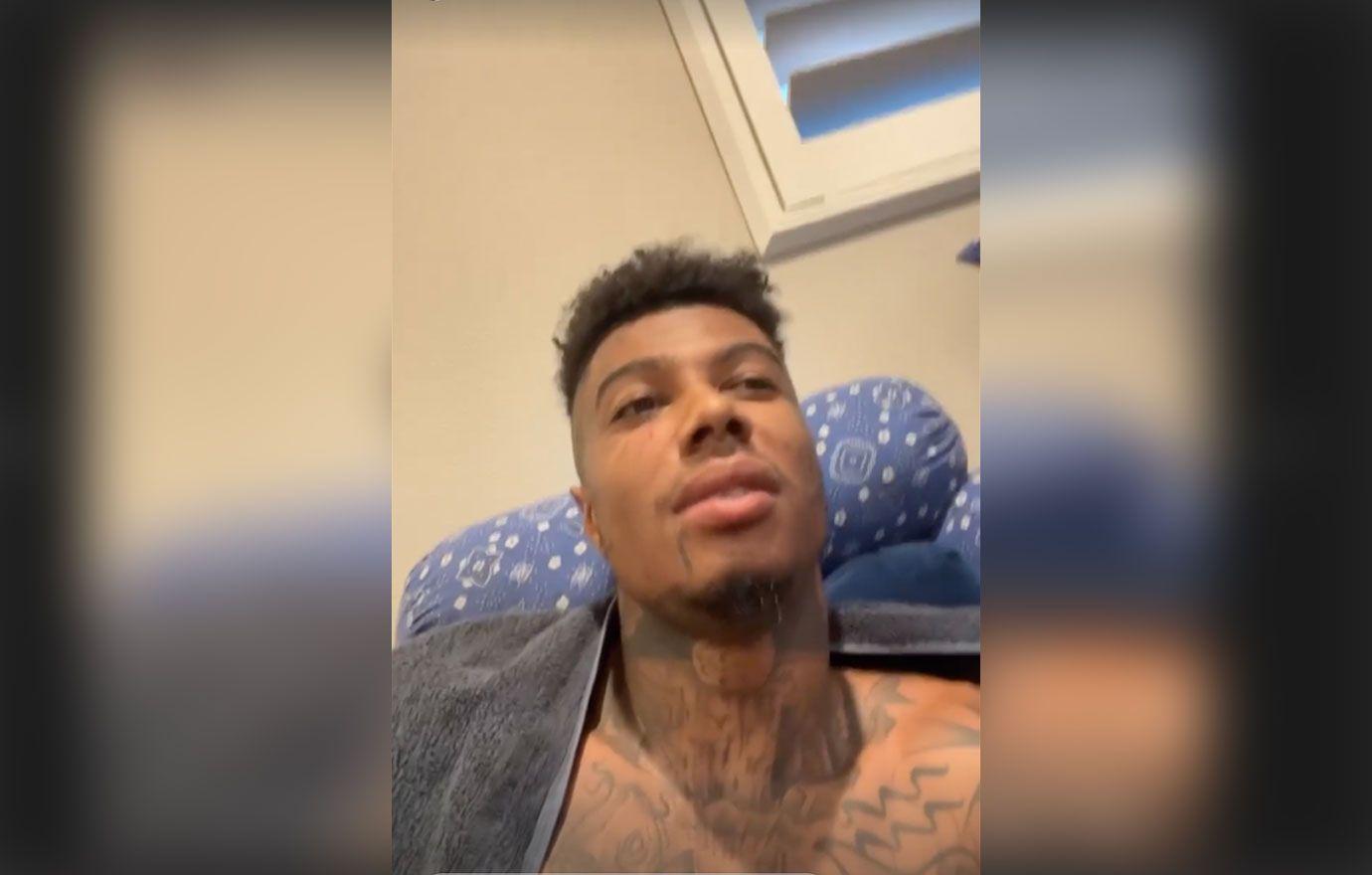 Minutes later, Blueface started getting upset with comments about him getting into a fight with a woman. He said, "Y'all don't know her .. Y'all don't know this w----."
He said, "I barely know her." Blueface claimed Chrisean had been talking to other men behind his back. He said he found texts messages with a correctional officer from Louisiana and an explicit video from another male.
Article continues below advertisement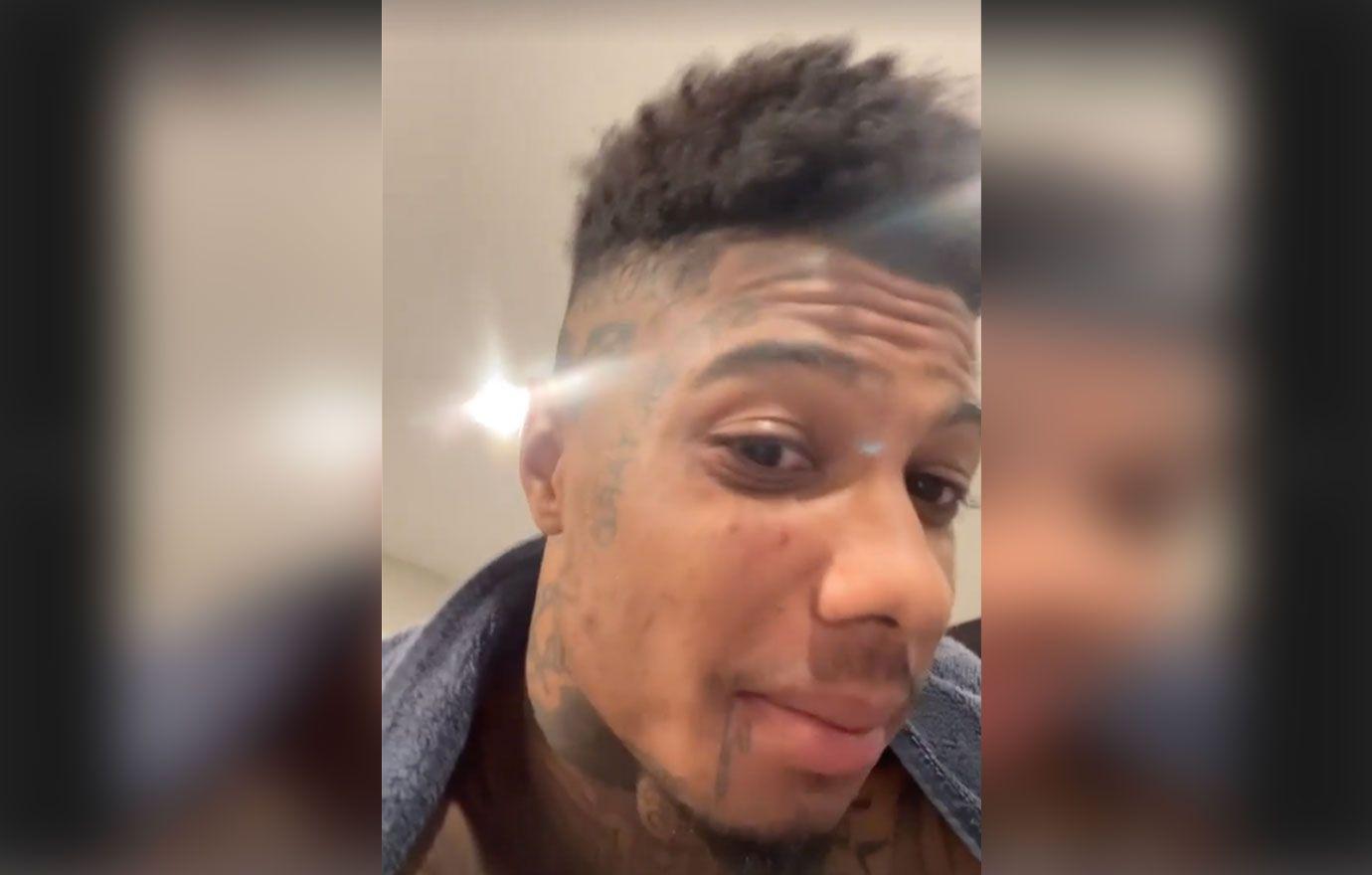 "I'm only airing her out because you guys think she's a solid b----," Blueface said. "You know I'm a w----, she know I'm a w-----, y'all know I'm a w----. You know what you get."
"She's a good actor," he ended.
The two have been radio silent since this morning.