Exclusive Details
'You Lost Your Mom': Blueface's Mom Cuts Ties As LAPD Moves To Interview Rapper Over Street Fight With His Girlfriend Chrisean Rock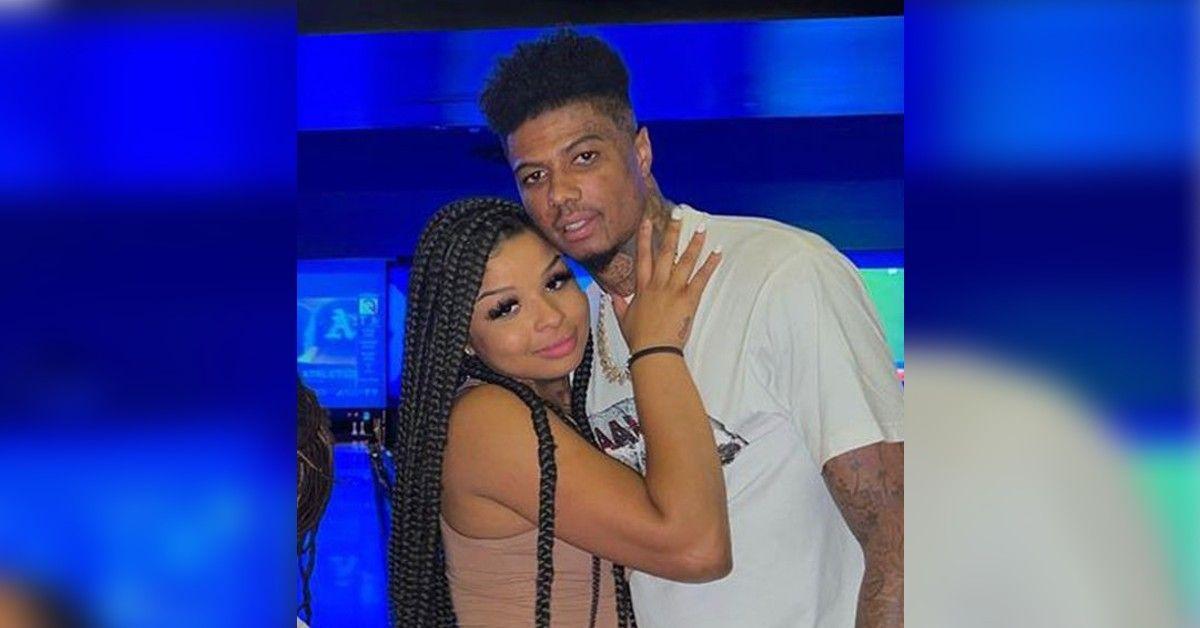 Blueface's mother has publicly cut ties with the rapper claiming she wants nothing to do with his girlfriend, Chrisean Rock.
On Monday, Karlissa Saffold unleashed on social media trashing her son and Chrisean. "Where is every single person you started with?" she asked during Instagram Live.
Article continues below advertisement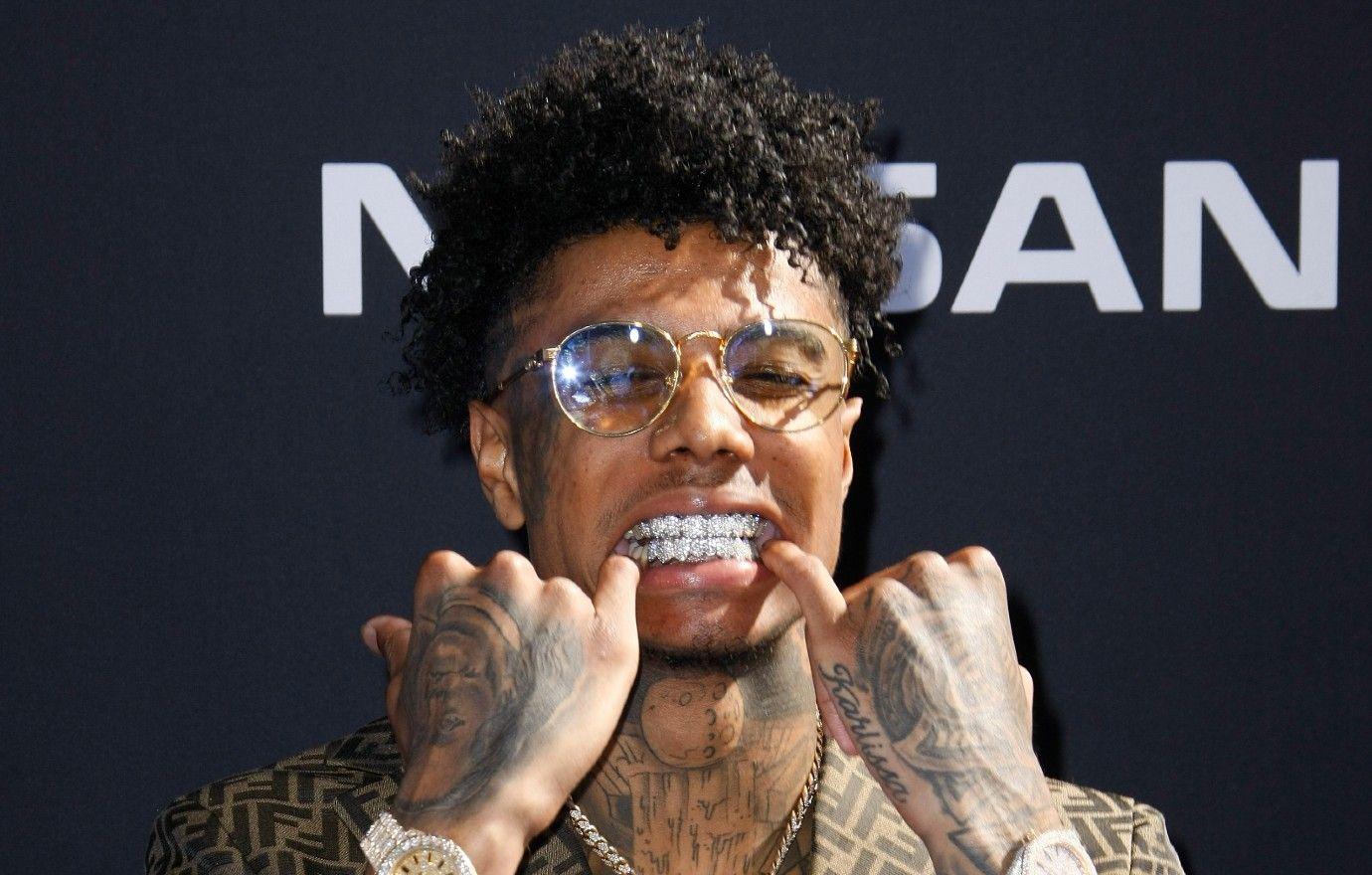 Karlissa said Blueface has changed his whole life since Chrisean came into the picture. Earlier this year, Chrisean reportedly fought his boyfriend's mom and sister. After the incident, she said, "All I know is my son will never bring that person around my family ever again in life and that's all that matters. Carry on."
After his mom went on Instagram Live, Blueface wrote, "none of my mom say is true I don't even know that lady anymore I lost her to the internet. She just wants to be known to get her hair done for free. She ain't even aloud to see her grandkids cuz [sic] she lost herself to Instagram."
Article continues below advertisement
Karlissa wasn't finished writing, "son you lost your mom the day you let that woman disrespect me and then kick me in the head while you videotaped it. You lost everything that day you just haven't accepted it yet. You're done. You had one job and that was to open the gate for those of us who earned it. You couldn't even do that. You were never the one! You were only the gate keeper. I'll take it from here."
Chrisean then joined into the mess by calling Blueface's mom "delusional." She said, "He's like that … because of you."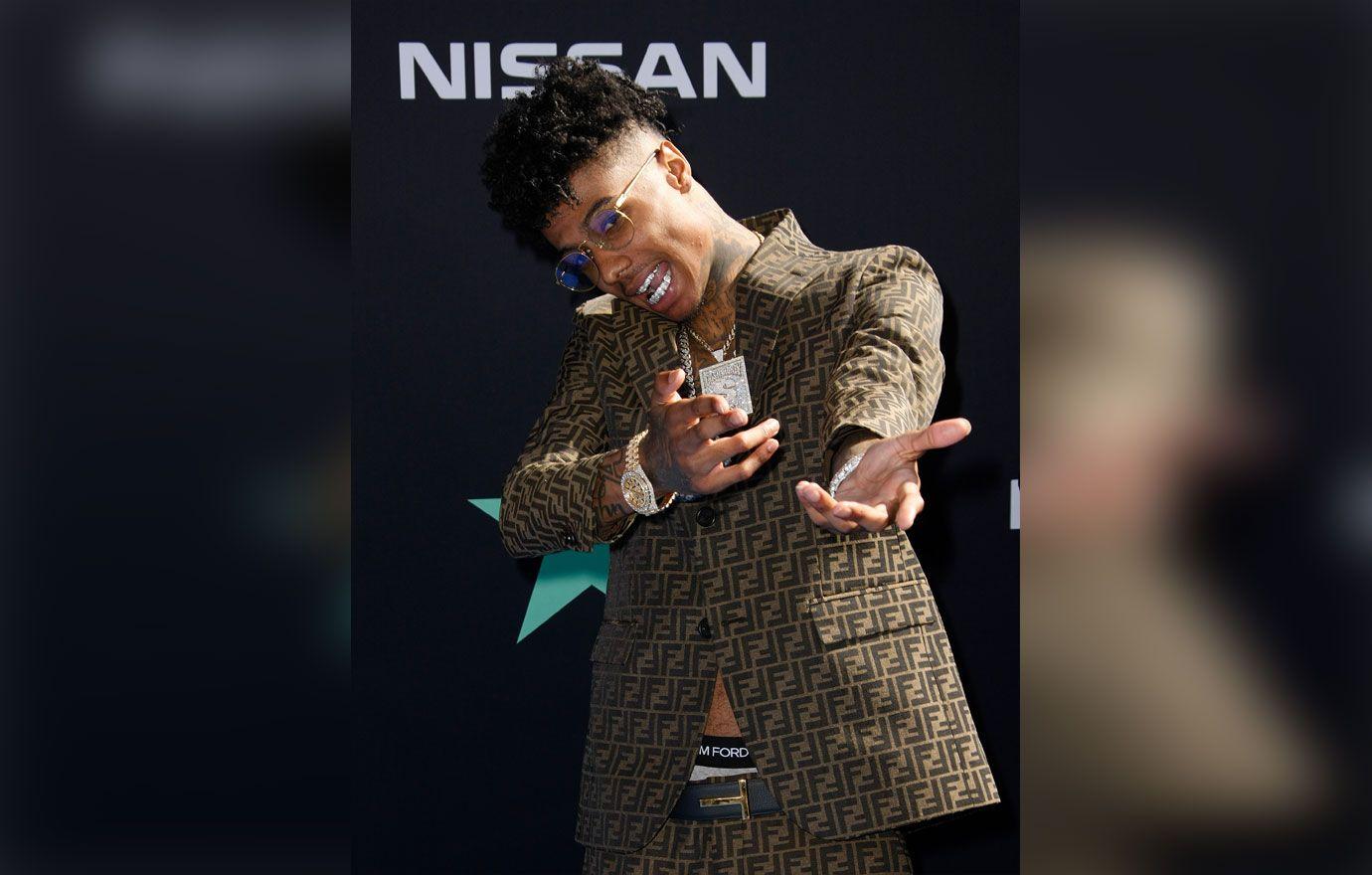 Article continues below advertisement
"You like a weirdo," she said. "You like clout."
As RadarOnline.com previously reported, LAPD wants to talk to the rapper and his on-again, off-again GF after they were filmed fighting in the streets of Los Angeles.
The clip of the two shows Chrisean swinging at Blueface and then his fist moves in her direction. She fell to the floor where he pinned her door and grabbed her chain off.
Hours later, Blueface was filming Chrisean in his room while on Instagram. He accused her of cheating on him with multiple men and told his followers he didn't even know her.
Law enforcement sources said LAPD officers are working to obtain additional security videos from the incident. They also want to speak to Blueface and Chrisean immediately.
Article continues below advertisement